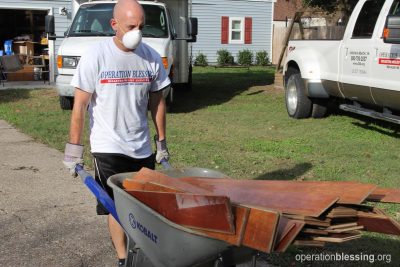 Hurricane Help For Military Wife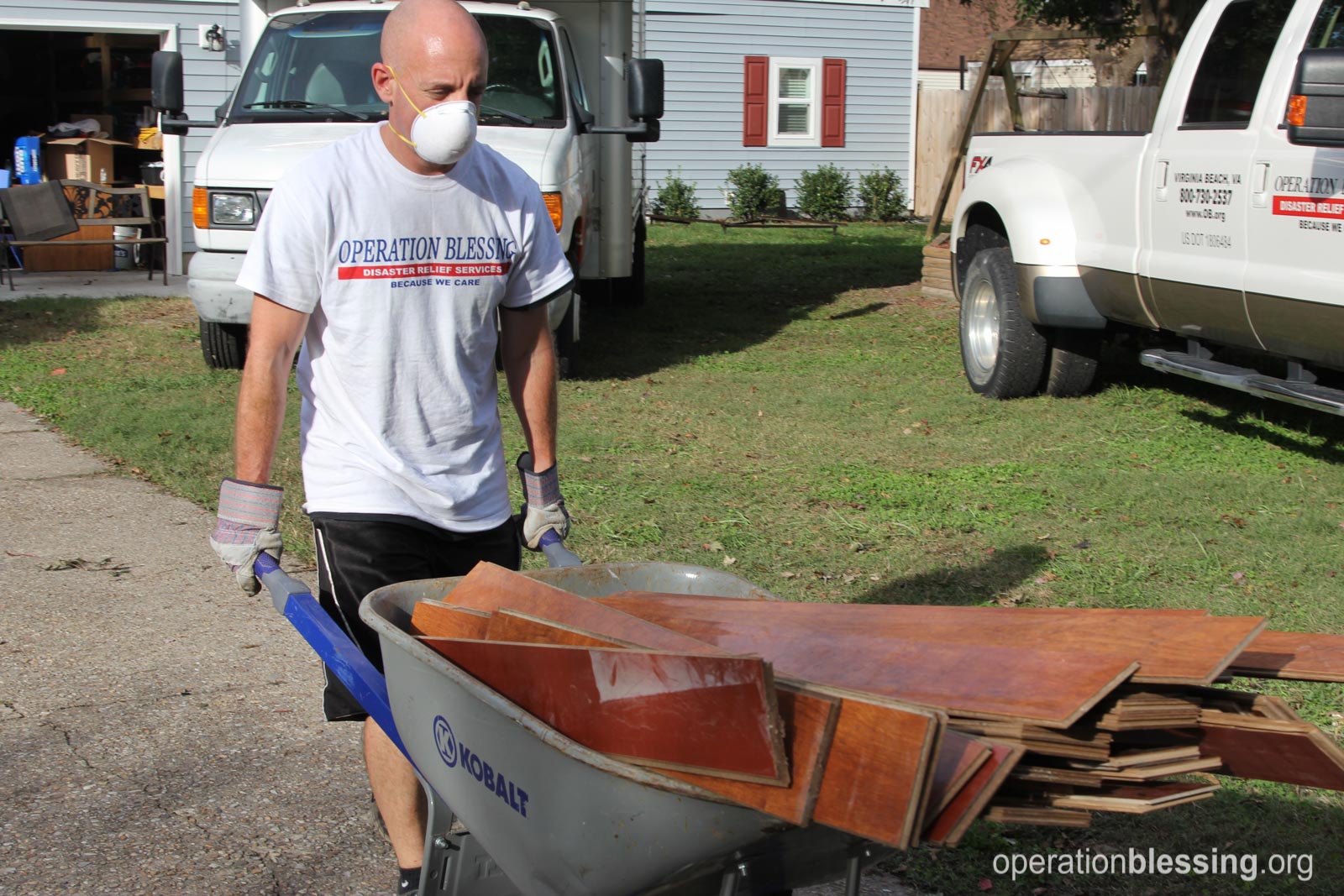 VIRGINIA – Kalynn is used to weathering storms and celebrating milestones without her husband while he is deployed at sea with the U.S. Navy, but she never anticipated the impact of Hurricane Matthew. The storm struck her community in Norfolk, Virginia, bringing catastrophic flooding and high winds.
Water saturated the floors of the home where Kalynn lives with her 6-year-old and 3-year-old. The wood flooring and carpet were ruined, but Kalynn was more worried about the mildew and mold that would soon start to grow. One of her children suffers from asthma and allergies.
She walked through her saturated house and broke down in tears. They had no flood insurance to cover the damage, and with her husband deployed on an aircraft carrier, there was no one she could call for help.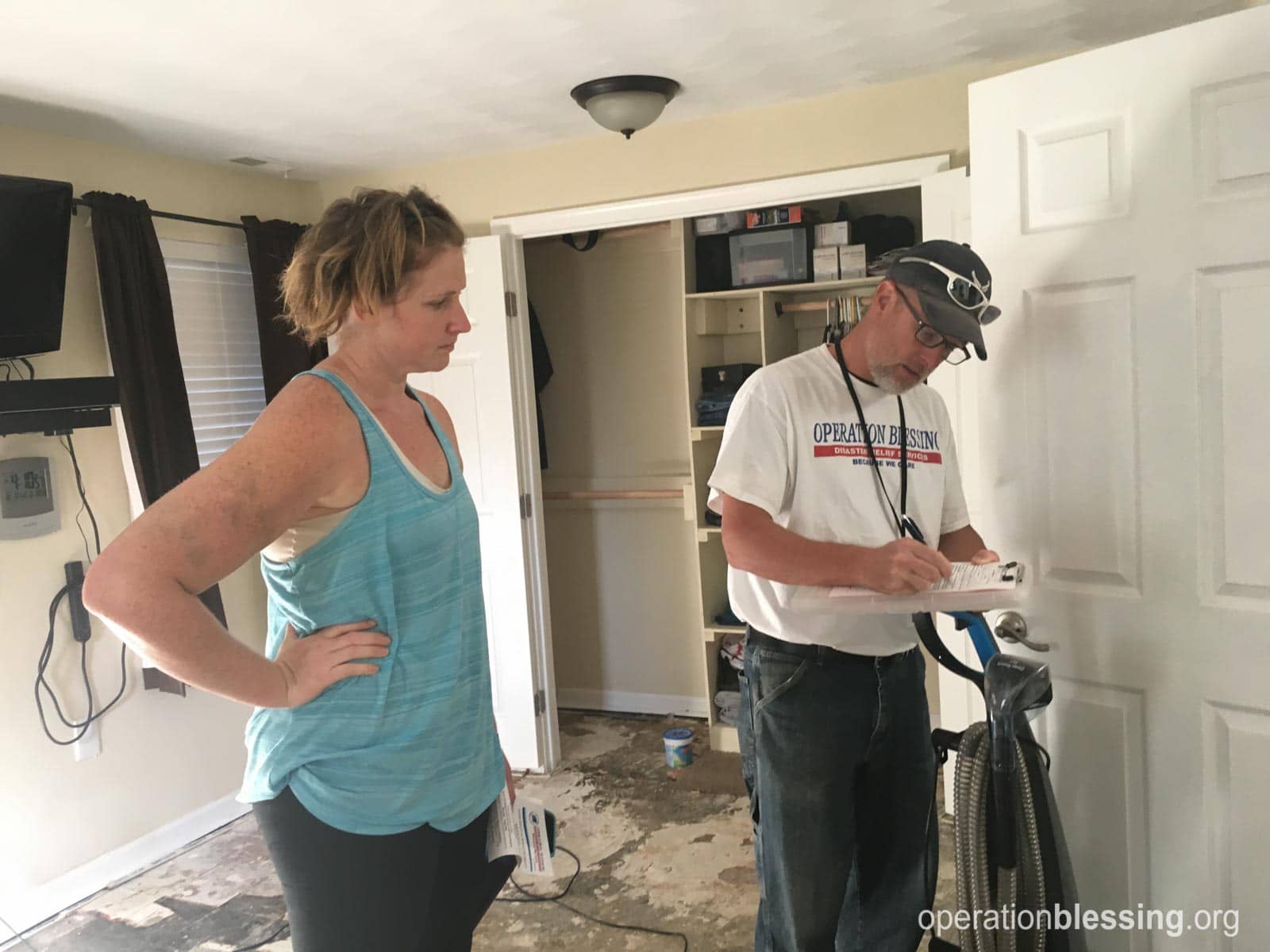 Little did she know, the Norfolk Emergency Manager was aware of her situation and reached out to Operation Blessing asking for help for the family. Soon, an army of volunteers showed up at her house and got to work on the floors.
Operation Blessing has been working in North Carolina and Virginia to help those in the United States impacted by Hurricane Matthew. Volunteers are removing ruined belongings, soaked sheetrock, soggy flooring and more so families can move on to the recovery phase.
Kalynn watched the volunteers work at her house with gratitude in her heart. She had already contacted her husband to tell him everything that had happened, and though he is not with his wife and children, she said he felt at peace knowing someone is caring for his family and their home.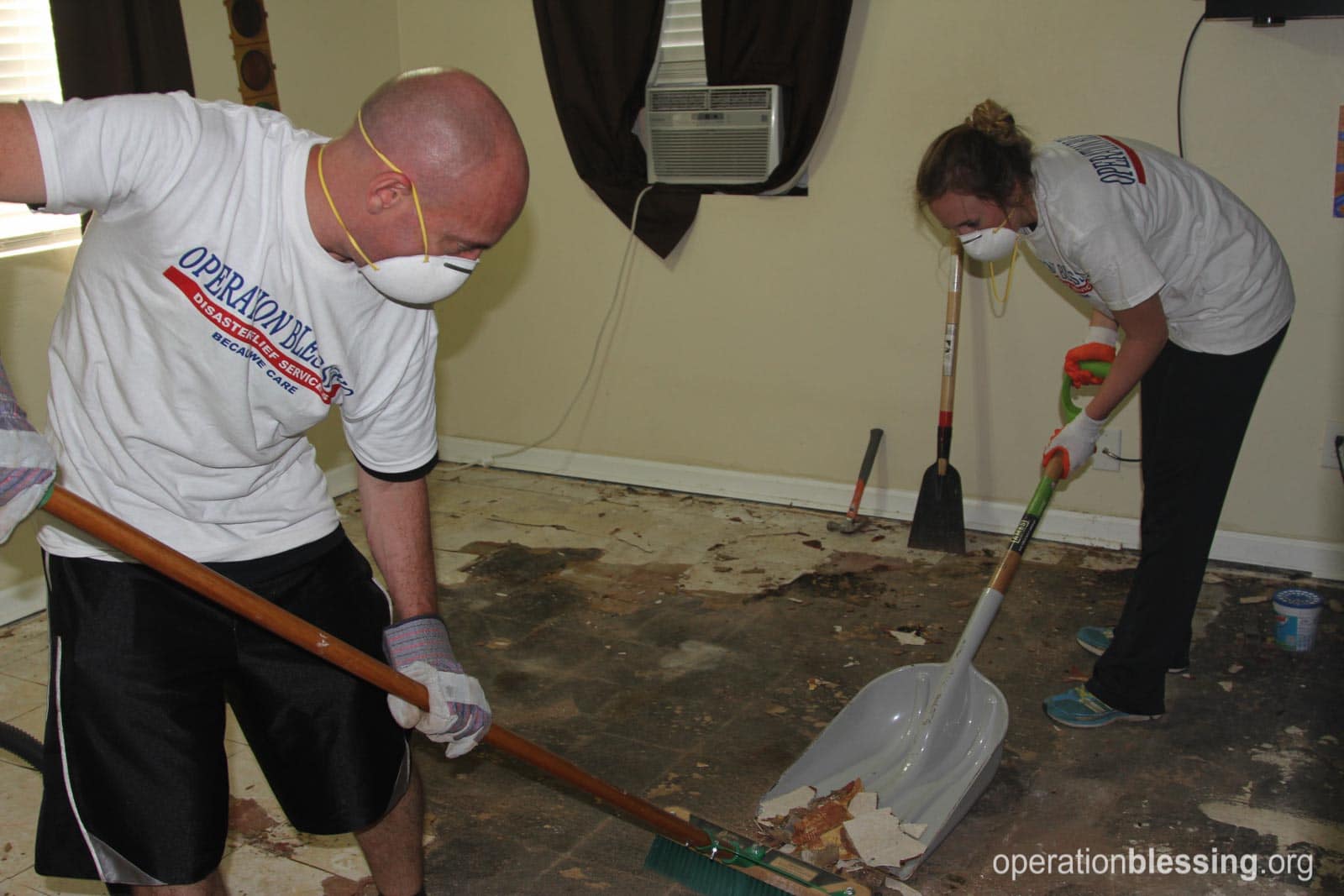 HOW YOU CAN HELP

Your support is critical in helping families fight poverty.
Click here to make an online donation today
and let your gift make a significant impact in the lives of those who urgently need it.