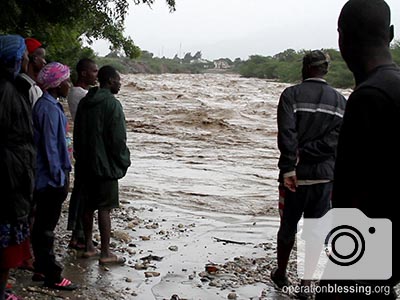 Hurricane Matthew Hits Haiti
Hurricane Matthew Hits Haiti
For the first time in more than 50 years, a category 4 hurricane hit Haiti with 145 mph winds and torrential rains. Shortly before the storm struck, the river looked more like a stream, but afterwards raged furiously within feet of many homes. The helpless residents looked on, watching and waiting to see if the only homes they had were swept away with the floodwaters.
HOW YOU CAN HELP

Your support is critical in helping families fight poverty.
Click here to make an online donation today
and let your gift make a significant impact in the lives of those who urgently need it.