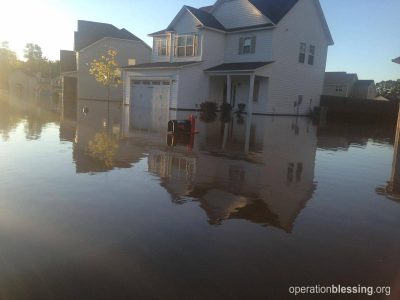 Hurricane Separates Mother and Son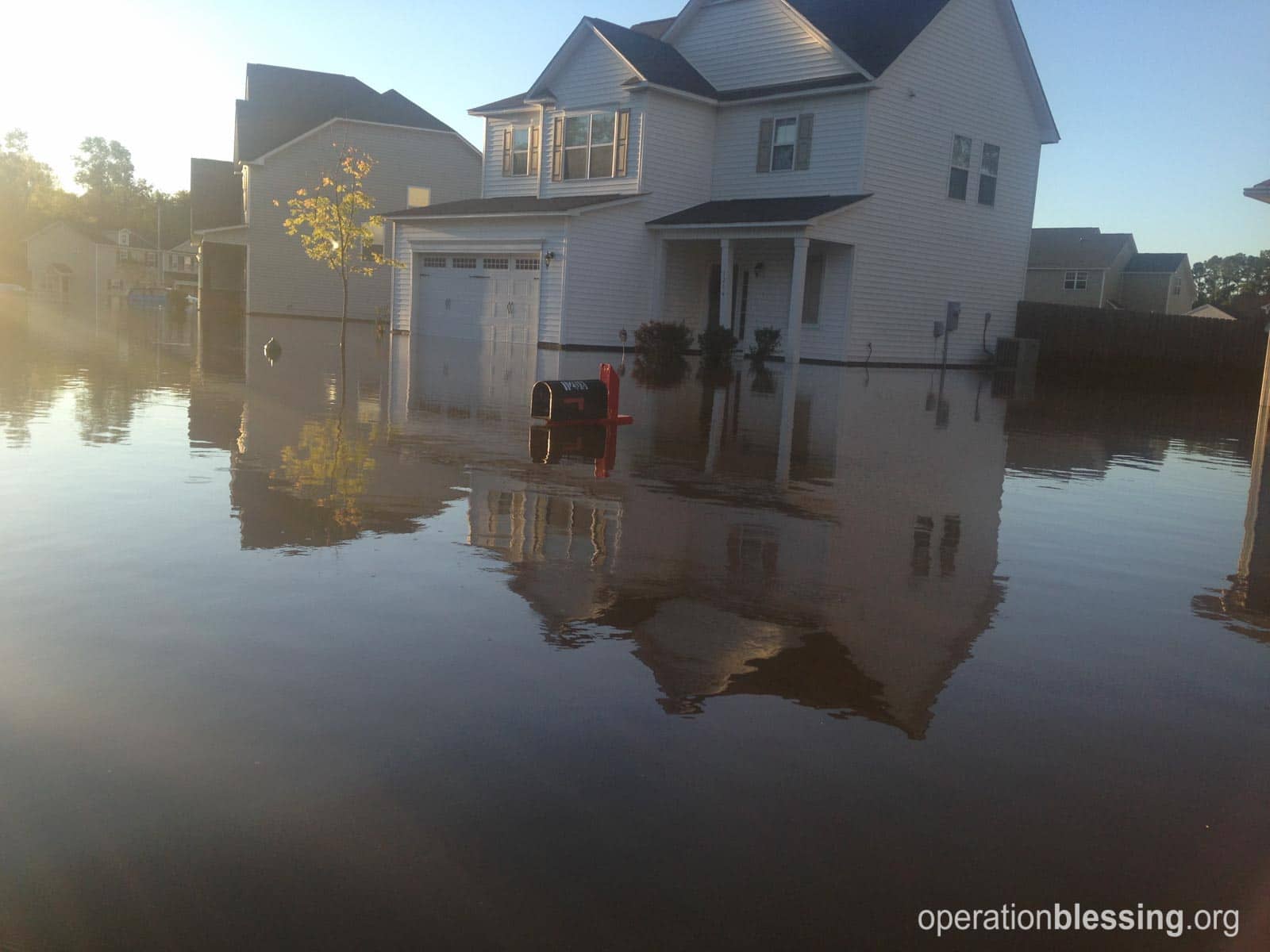 NORTH CAROLINA – Kim did not worry about her house or her belongings when Hurricane Matthew hit her North Carolina neighborhood—she feared for her son. He was home alone when the storm struck, and when his phone died, she had no way to reach him.
That night, she tried to rest, but was anxious for morning when she could try to find him. The next day the roads were flooded, and though Kim took many detours attempting to get through, there was no way to reach Michael.
"It was frightening," she said. "It was a lake. This whole street was a lake."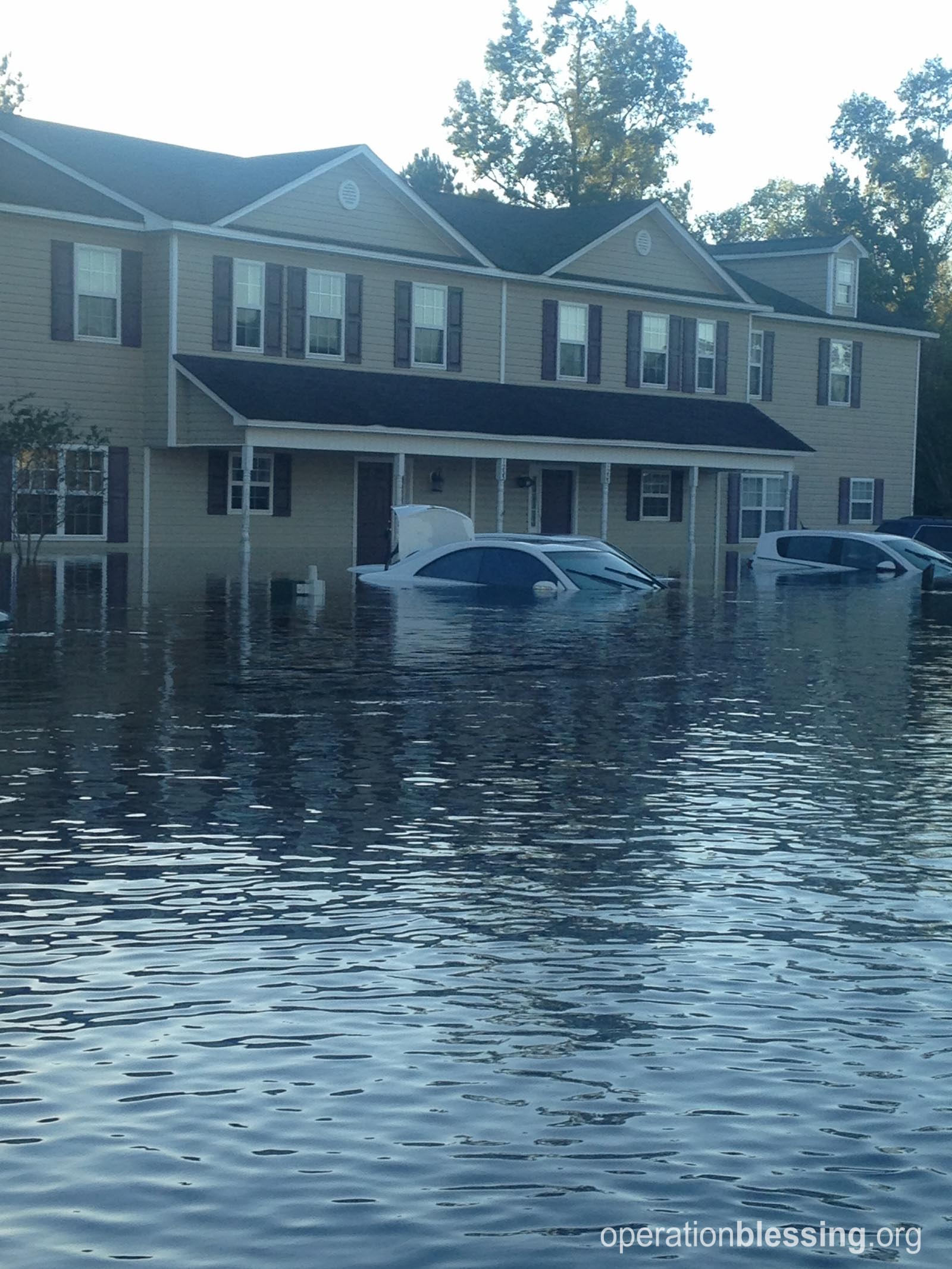 Kim found a man driving through the neighborhood in a tractor pulling a high flatbed trailer behind it and was able to hitch a ride as far as he could go. Then, another neighbor offered to take her by boat to her house. As they rode through the lake that was once a street, Kim called for her son.
"After hollering, 'Michael, Michael,' then I was thinking, 'How am I going to get over there? He doesn't know I'm here,'" Kim said. "Then I hear, 'Mom!' I was like, 'There he is!'"
Reunited with her son, Kim could then focus on what they had lost to Hurricane Matthew's floodwaters. Though Kim has homeowner's insurance, she does not have flood insurance, so the cleanup process was daunting.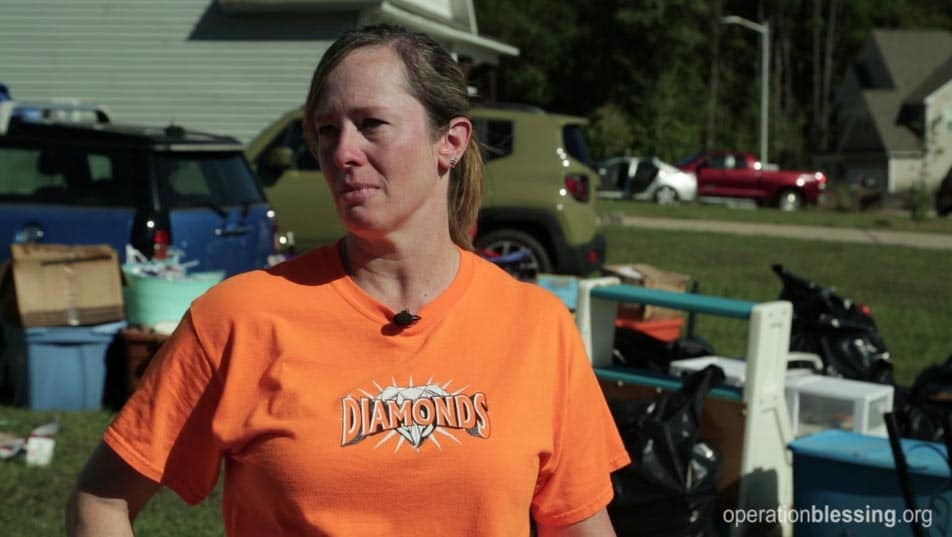 She connected with Operation Blessing's U.S. Disaster Relief Team, who were already on the ground offering support to disaster victims. A team rushed to her house and began pulling out damaged belongings and helping her pick up the pieces.
"It's one thing when you have friends and family that tell you they're there for you," said Kim. "But to have people from these local churches, for Operation Blessing to be here, you say the word, 'blessing' but that doesn't really touch what it is."
For residents like Kim, these volunteers are invaluable, but nothing is better than getting to hug her son and knowing that he is okay.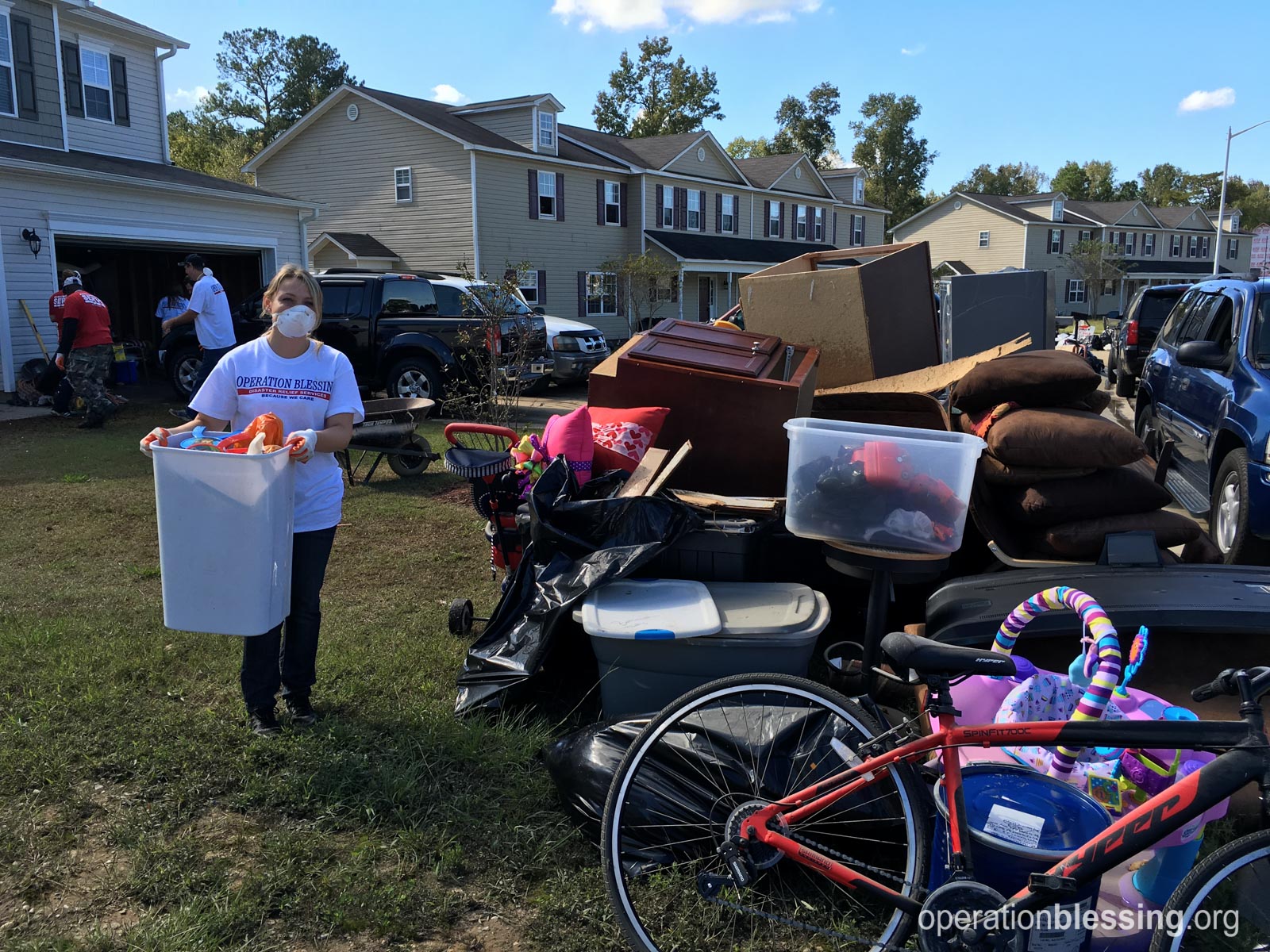 HOW YOU CAN HELP

Your support is critical in helping families fight poverty.
Click here to make an online donation today
and let your gift make a significant impact in the lives of those who urgently need it.