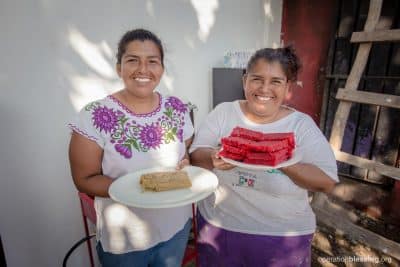 Improved Kitchen for Earthquake Survivors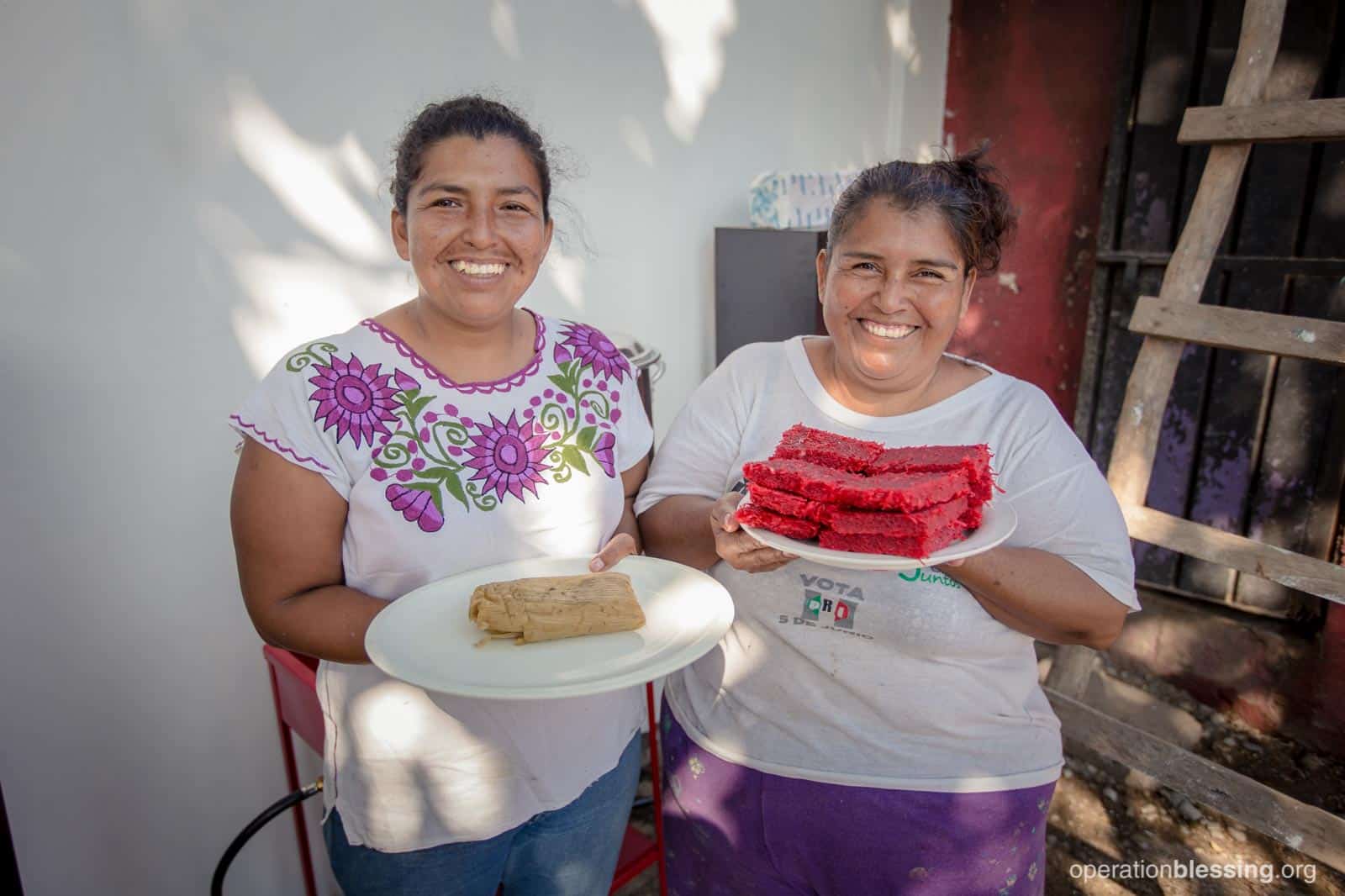 MEXICO – Bernarda's seven-year-old daughter, Josephina, once had an open attitude and a ready smile. Then, the earthquakes hit their home in Oaxaca, Mexico. The first quake struck at night as they slept. Bernarda said, "I didn't know what was happening. I was very confused because the noise was deafening, like at night when it rains very hard, but there was no rain; the sound was from the house collapsing around us."
Young Josephina awakened first and rushed from the house as Bernarda hurried to find her son. Then the electricity cut off, and all went dark. Bernarda struggled to escape the house, a difficult challenge in the intense tremors. She found it nearly impossible to walk with her son the few feet to the open street where Josefina awaited.
The time after the quake also proved upsetting for Bernarda and her family. They couldn't safely return home, so they stayed at a hostel. They lived in fear of another quake, and daily faced the devastation in the market area of their town, making them all too aware of how high the death toll could have been if the earthquake had come in the daytime. Then the second quake struck, this time during the day, as they had feared might happen. Bernarda hugged her kids close, protecting them, as they were out in an open space this time. Thankfully, they all came through uninjured.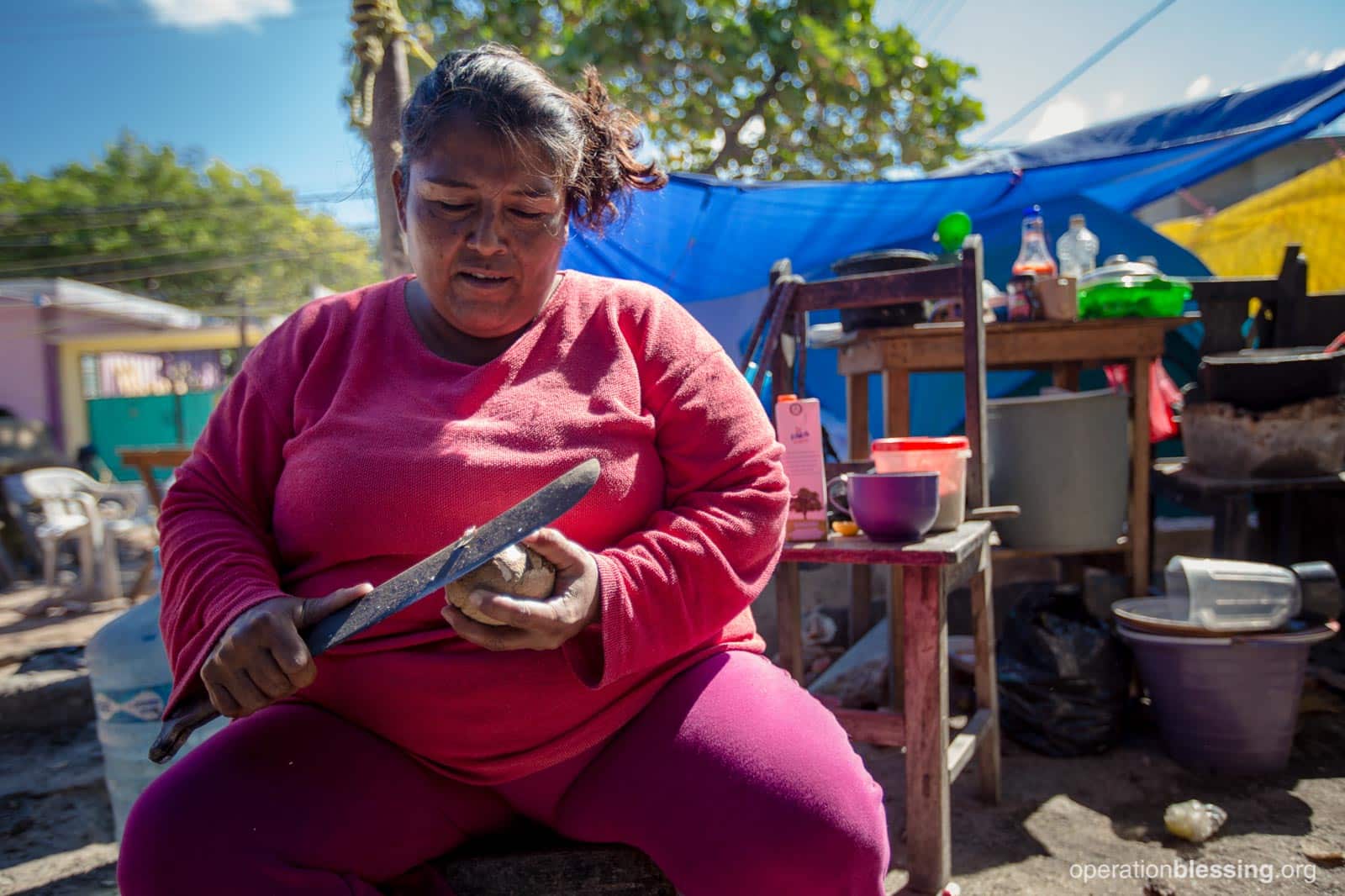 After the second earthquake, Bernarda took her children to stay with her sister, Francisca. Francisca has provided them with a safe home ever since. However, the store where Bernarda and Francisca had worked now lay in rubble. So the resourceful sisters began to make tamales and candies to sell, taking turns cooking with charcoal in a small space outside Francisca's home.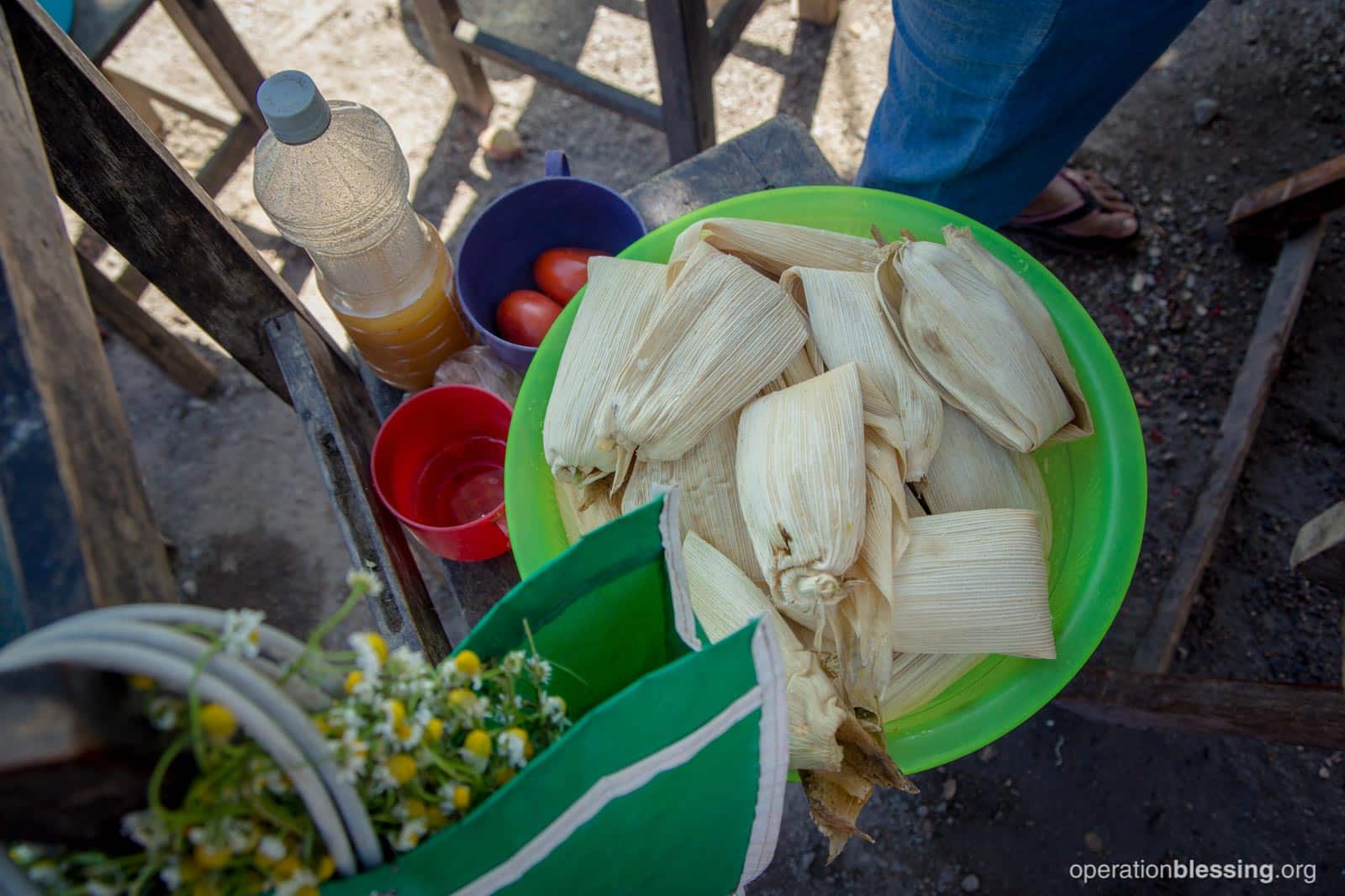 With your support, Operation Blessing was also hard at work in their area providing disaster relief in the form of food, tarps, solar lights, medicines, and more. Once the dust settled, OBI began rebuilding homes and helping families who had lost their source of income during the quakes. While distributing supplies to earthquake victims, Operation Blessing staff met Bernarda and her family. Seeing how these resourceful sisters had found a way to support their families in such difficult circumstances, OBI knew just how to help.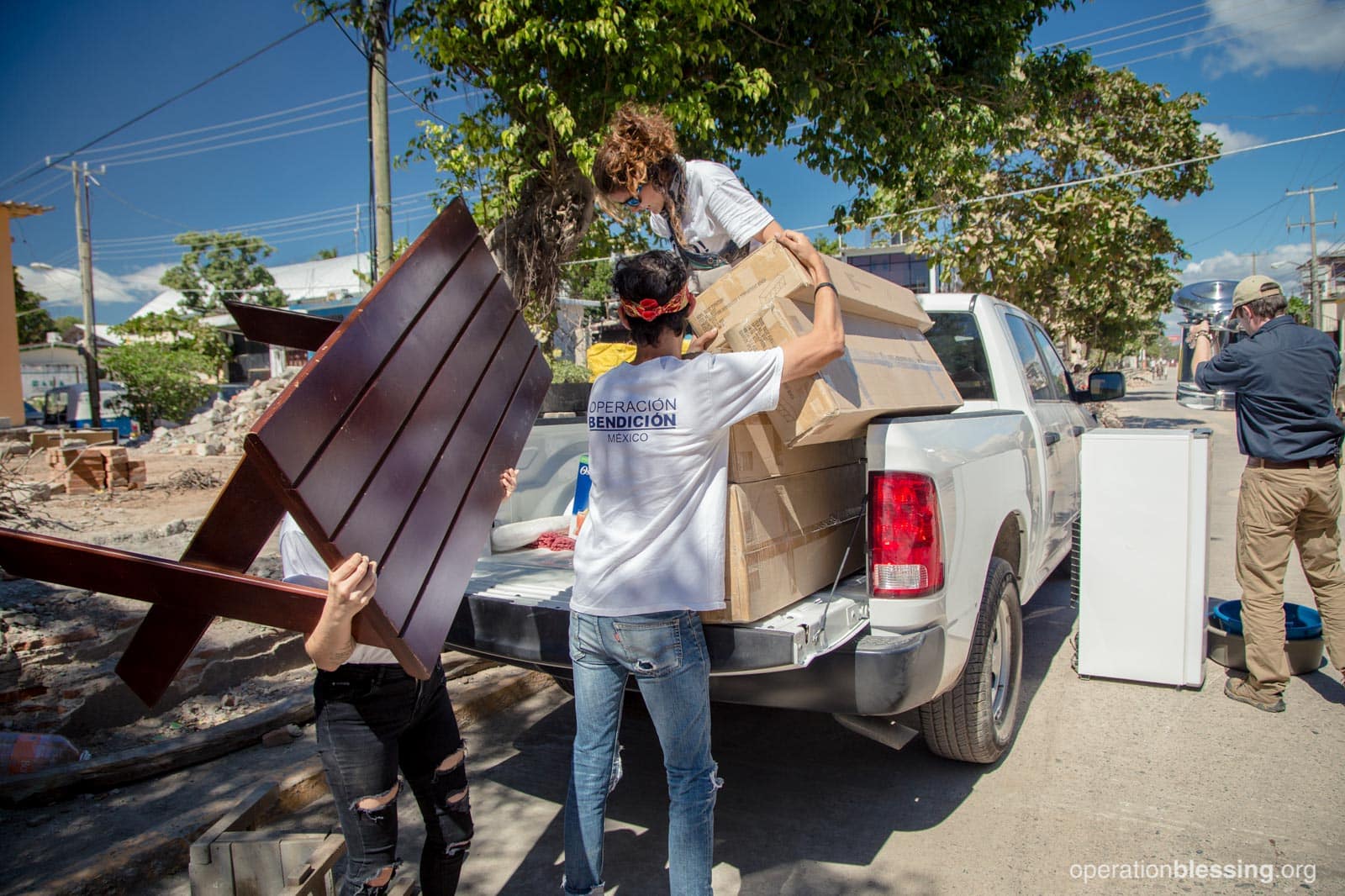 A new, improved kitchen would greatly increase the sisters' ability to earn a solid income. So Operation Blessing rounded up and delivered the necessary supplies to help the sisters grow their business and make their products more safely and efficiently. The kitchen will enhance their quality of life and increase their sense of dignity as they go about their tasks.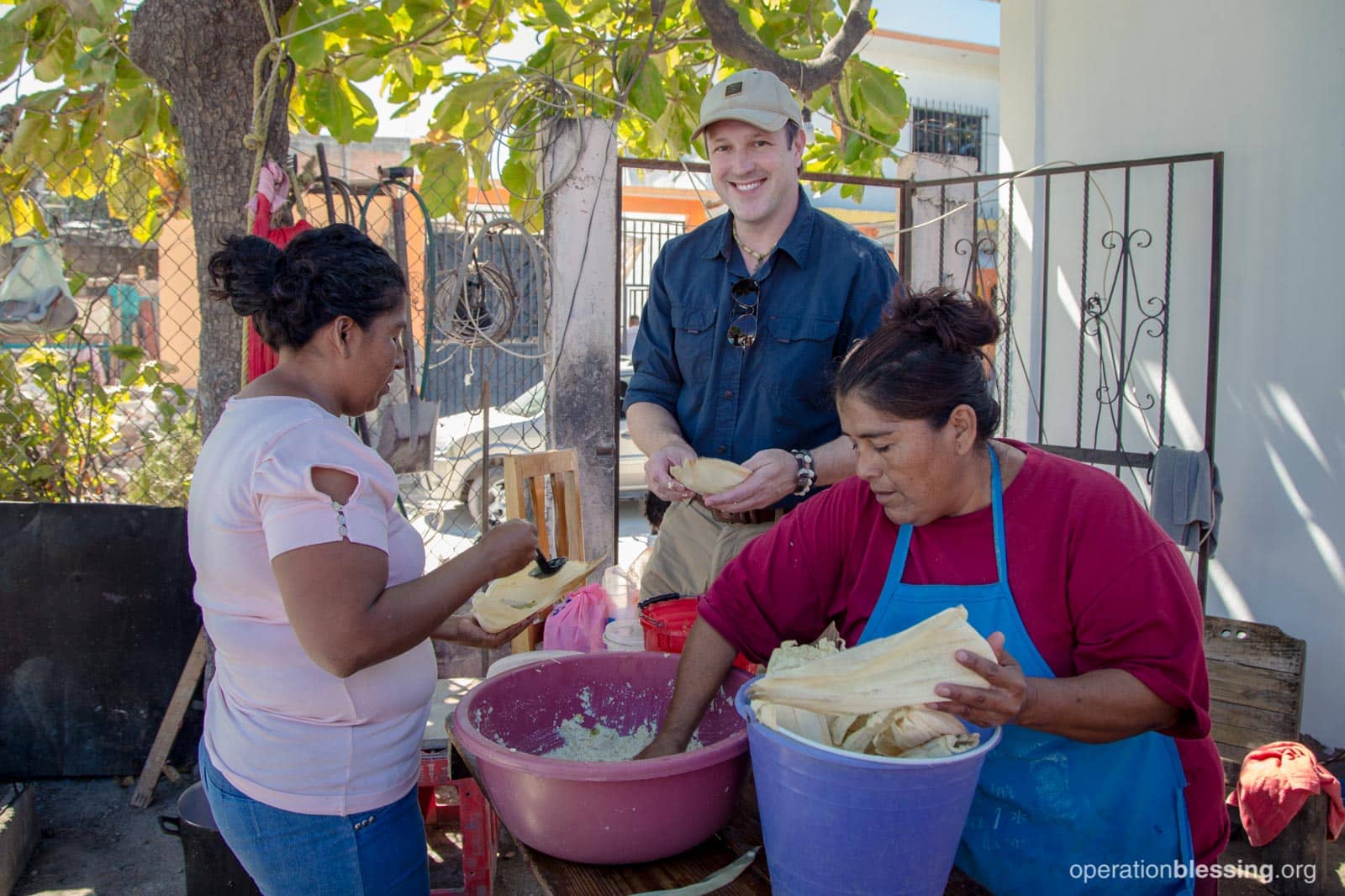 Perhaps best of all, young Josephina's smile has finally returned! This special blessing has encouraged and brought joy to the whole family, giving them a better working environment today, and hope for a brighter tomorrow, and it was all made possible by Operation Blessing's faithful partners!
HOW YOU CAN HELP

Your support is critical to providing relief for the hungry, water for the thirsty, medical care for the sick, disaster relief for those in crisis, and so much more.
Click here to make an online donation today
and let your gift make a significant impact in the lives of those who urgently need it.

Print Friendly