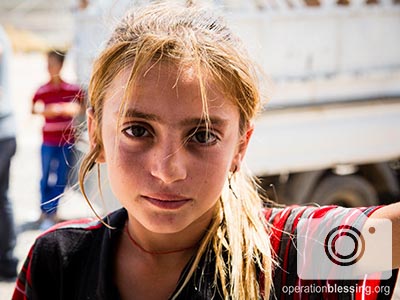 Iraqi Christian Children Celebrate Christmas
Iraqi Christian Children Celebrate Christmas
For Christian children who have fled violence and persecution, celebrating Christmas and their faith is a special experience. These precious kids in Iraq were blessed with a special Christmas celebration sponsored by Operation Blessing filled with music, cake and presents for all the children. Operation Blessing president Bill Horan was on-hand to share in the festivities and bring cheer to the young boys and girls.
HOW YOU CAN HELP

Your support is critical in helping families fight poverty.
Click here to make an online donation today
and let your gift make a significant impact in the lives of those who urgently need it.