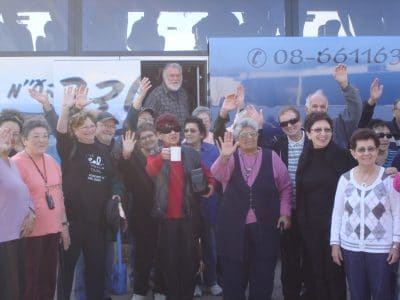 Israeli families evacuate to safe zones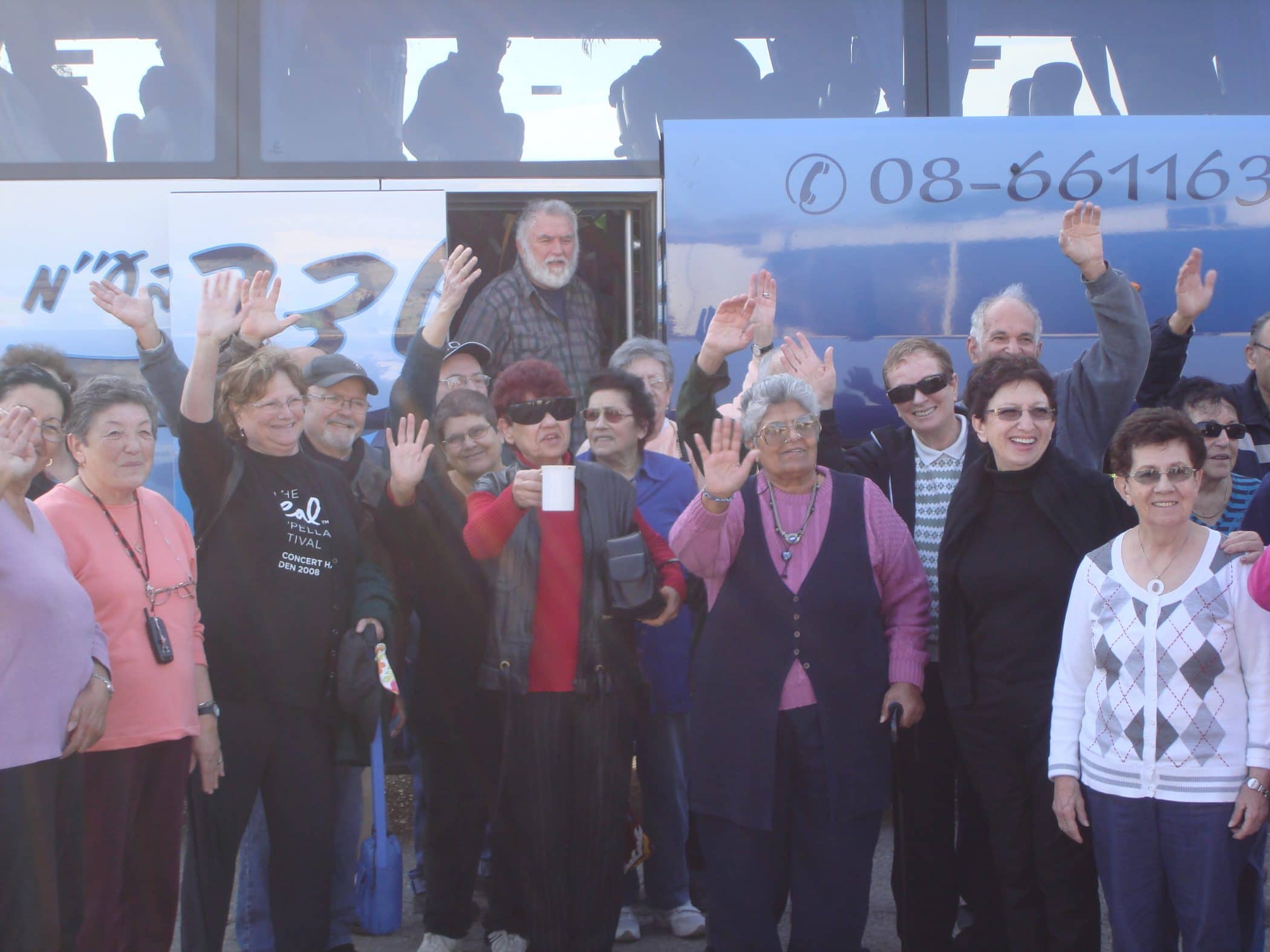 SHA'AR HANEGEV, Israel – Trapped by fear in his own home for the last two weeks, Yoni takes a deep breath of fresh air as he finally emerges. He and his elderly neighbors crowd toward a bus, with tears in their eyes.
The group, waving and smiling for the camera, look like tourists as they board the silver and white bus. But this isn't a typical vacation.
They're fleeing a war zone.
Life in their community of kibbutzes, or farms, just outside the Gaza Strip has been terrifying since the rocket-laden war between Hamas and Israel started December 27.
The nearby town of Sderot receives 20 to 80 rocket hits a day. Yoni's rural Sha'ar HaNegev farming community had 20 rockets land there last weekend.
Some kibbutzes have taken direct hits.
A siren sounds about 15 seconds before the rocket explodes. The Code Red tells the terrified listeners to get to their bomb shelter – fast. It's a difficult task for many of the elderly living in the area, some who are Holocaust survivors.
"It takes its toll on us mentally and physically," said Varda, one of the evacuees.
The elderly aren't the only vulnerable population here. Children also are especially at risk. They haven't attended school in weeks so they can stay in safer places while the rockets whir above.
"They try to ignore the bombings and gunfire which they hear throughout the day but it is having a profound effect on them psychologically," said Charmaine Hedding, representative for Operation Blessing Israel.
The playground next to the bus stop is empty. Nineteen elderly residents gaze at the deserted yard, waiting for their ride out of such a dangerous place.
It's unusual to have so many gathered in one location. No more than 20 people are normally allowed together, in case there is a direct hit. Fortunately, the bus stop doubles as a bomb shelter.
"It is an innovation that Christian groups have developed and paid for in the areas affected by the missiles from Hamas," Hedding said. "Everyone knows where the bus stops are. Therefore… if there is a Code Red people can quickly seek shelter."
The children, families and elderly residents left in these unstable areas don't have the resources to relocate. For these people, Operation Blessing, in partnership with International Christian Embassy, is providing temporary evacuation.
So far, 170 vulnerable people have been given a bus ride from their home to a safer city, with meals and accommodation provided. Children participate in planned activities, to keep their minds from dwelling on the war.
As Yoni contemplates the exodus, he is thankful.
"[Christians] are the best ambassadors. People are against us all over the world. This is the Holy Land for them and for us," he said. "They are giving us strength. We are not alone."
HOW YOU CAN HELP

Your support is critical to providing relief for the hungry, water for the thirsty, medical care for the sick, disaster relief for those in crisis, and so much more.
Click here to make an online donation today
and let your gift make a significant impact in the lives of those who urgently need it.

Print Friendly