INDIA – Cheers rang out as a team of ecstatic young women wrapped up their field hockey game in victory. But no one had more to celebrate than Pavi,* who had been a victim of human trafficking just 10 years earlier.
Pavi remembers little from her childhood, other than her constant fear of abuse. When orphaned as a young girl, she became property of a madam in Kolkata. She was only forced clean, but she was being groomed for the sex trade. Local police, along with the help of Operation Blessing and the International Justice Mission (IJM), rescued Pavi at just before that fate became a reality. However, Pavi still suffered trauma from the abuse and abandonment she endured.
But because of friends like you, Pavi received extensive after-care, and she now has healthy opportunities to channel her energy. She said, "Instead of allowing the scars of my past to define me, I am choosing to overcome them."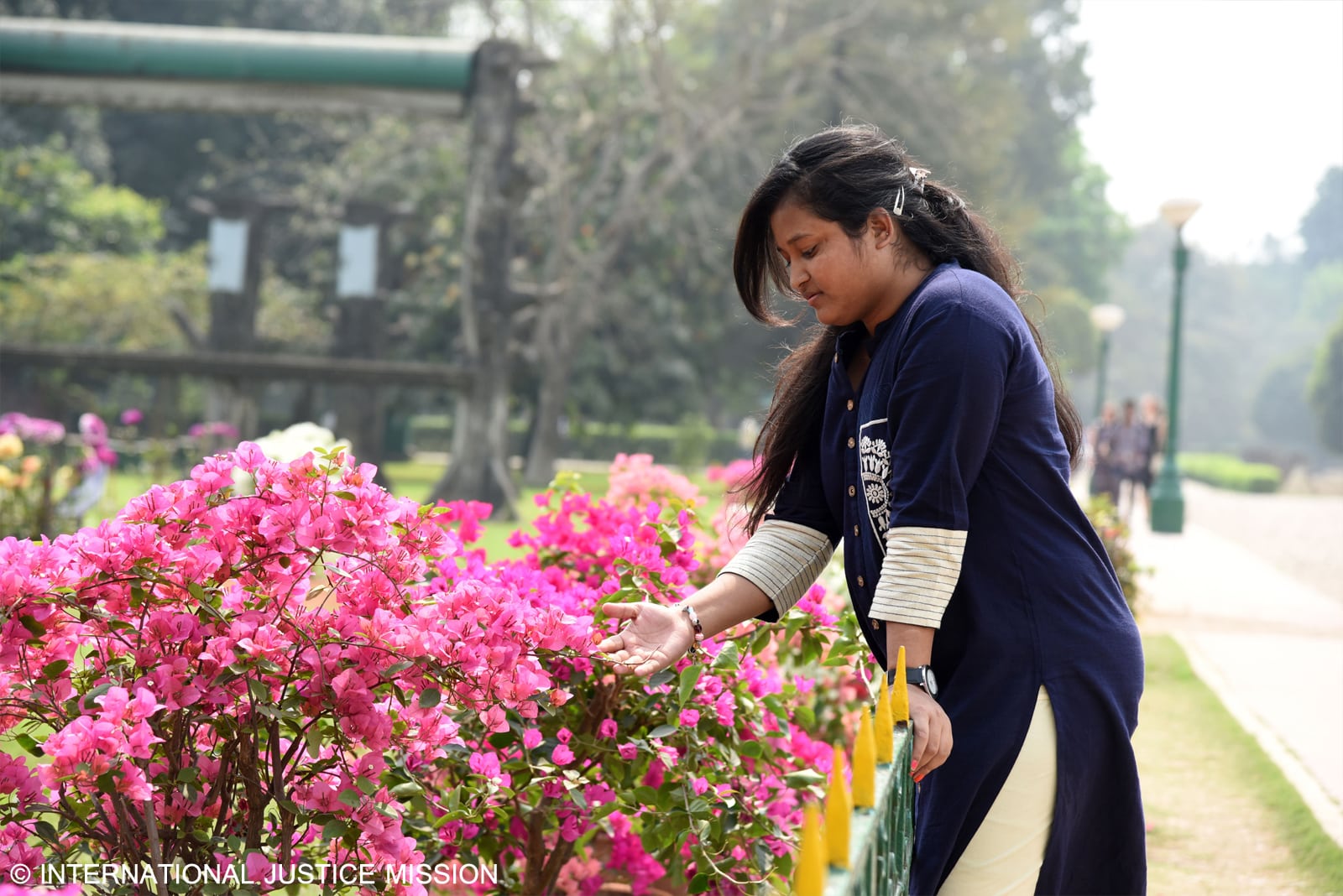 Pavi now pursues hopeful dreams for her future, including sports like field hockey. She began playing at age 10, and was recently selected for a local senior division professional team. She said, "As the crowd cheered my teammates and me, I couldn't stop smiling."
She credits her coach, her team, and IJM's support, provided in part by you, for her success. She hopes to someday represent India internationally in field hockey. Thank you for helping change her story from one of heartbreak to hope!
*Name changed to protect identity
__________________
Join us in celebrating WORLD DAY OF SOCIAL JUSTICE this month by saying a prayer for trafficking victims like Pavi. And, give a special gift at ob.org/human-trafficking