Vice President of Media and Development – Deborah Bensen, M.S.Ed. NCC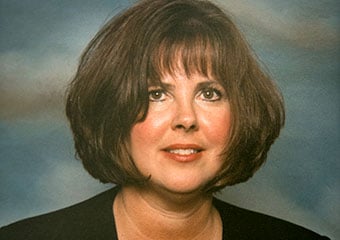 Deborah Bensen serves as the Vice President of Media and Development for Operation Blessing International (OBI). Her passion for social causes plus her experience in media has led to multi-level private and public fund development to benefit the impoverished. Government programs have included emergency disaster aid, hunger relief, orphans & vulnerable children (OVC) care, and HIV/AIDS prevention through agencies such as the U.S. Agency for International Development (USAID), Office of Foreign Disaster Assistance (OFDA) and the U.S. Department of Health & Human Services (HHS).
Former experience includes working in television media at three national cable TV networks (Fox Family Channel, The Family Channel and Fit TV) plus working in newspaper media at a top 35 U.S. daily newspaper. Previously, Deborah was also the Director of Media Relations for CBN International, which provides values-oriented television programming to more than 158 countries.
Executive producer roles have included documentaries (Restavek: Child Slaves of Haiti and Rebuilding of Post-Tsunami Indonesia) plus she and her Operation Blessing team have won multiple Telly Awards for Haiti, Restavek, Darfur IDP Camp, and other story coverage. Through PEPFAR sub-grants, she led production teams implementing award-winning national HIV/AIDS prevention and OVC PSA campaigns in Haiti, Nigeria and Zambia which aired on 87 radio and television networks/stations weekly with potential audience size totaling more than 56 million.
Deborah is an Emmy-voting member of the National Academy of Television Arts and Sciences (ATAS). With a dedicated interest in mass media and its influence on behavioral change, Deborah holds a bachelor's degree in organizational psychology and a master's degree in counseling plus is credentialed by the National Counseling Association as a nationally certified counselor (NCC).
She served a two-year appointment on USAID's Advisory Council on Volunteer Foreign Aid (www.usaid.gov/who-we-are/organization/advisory-committee ), where she chaired USAID ACVFA's Public Outreach Subcommittee. Deborah also has served on the board of Christian Service Charities and also on the board of the ACCORD Network. She is an ordained elder in the Presbyterian USA church.