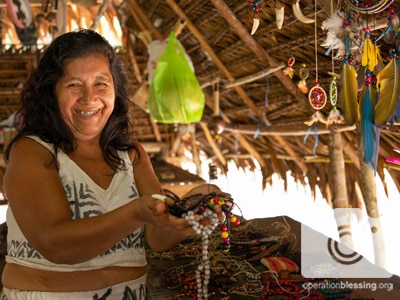 Changing Lives in Latin America
Microenterprise Opportunities and Skills Training in Latin America
Operation Blessing friends are reaching out to poor communities in Latin America to make long-lasting change. Through microenterprise, small business support, poultry programs, agriculture programs and skills training you are making a huge difference. Now families can now afford nourishing food, utilities, medical care, education and more. Enjoy the photos of just some of the lives you changed this year in Peru, Honduras and El Salvador.
HOW YOU CAN HELP

Your support is critical to providing relief for the hungry, water for the thirsty, medical care for the sick, disaster relief for those in crisis, and so much more.
Click here to make an online donation today
and let your gift make a significant impact in the lives of those who urgently need it.

Print Friendly