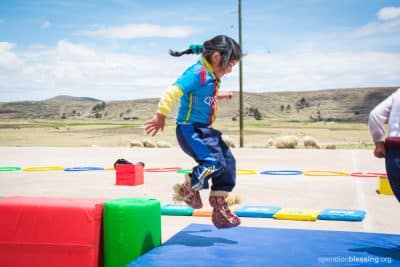 A Chance to Grow and Learn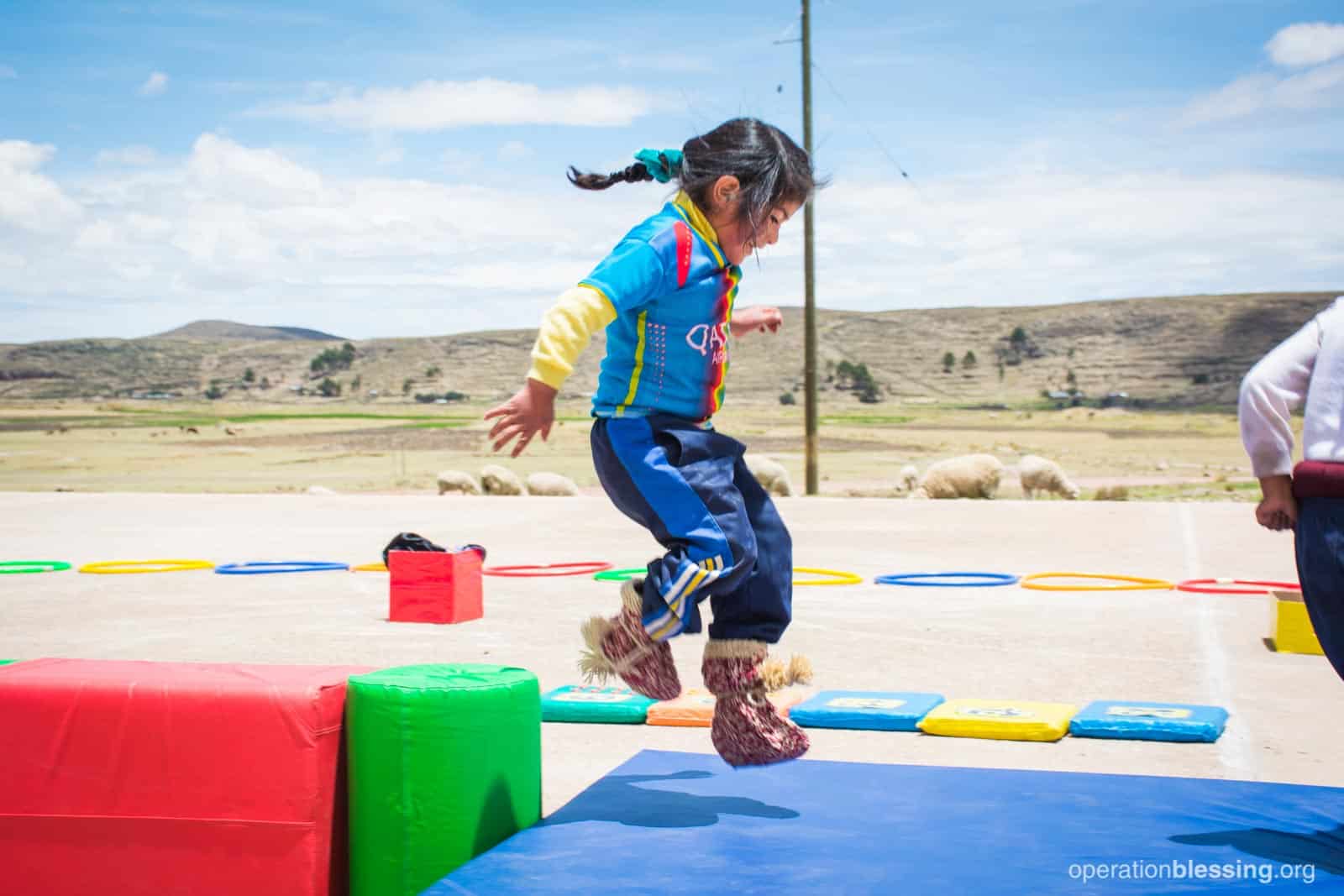 PERU – At 12,500 feet above sea level, life is hard in the highlands of Peru. The weather, altitude, and lack of modern technology all make food production very difficult. Resources are so scarce that anemia and malnutrition are very real dangers for many children living here. Such was the case with 4-year-old Nicol and her classmates at the San Geronimo de Ullagachi school, an hour's journey from Puno, the nearest city.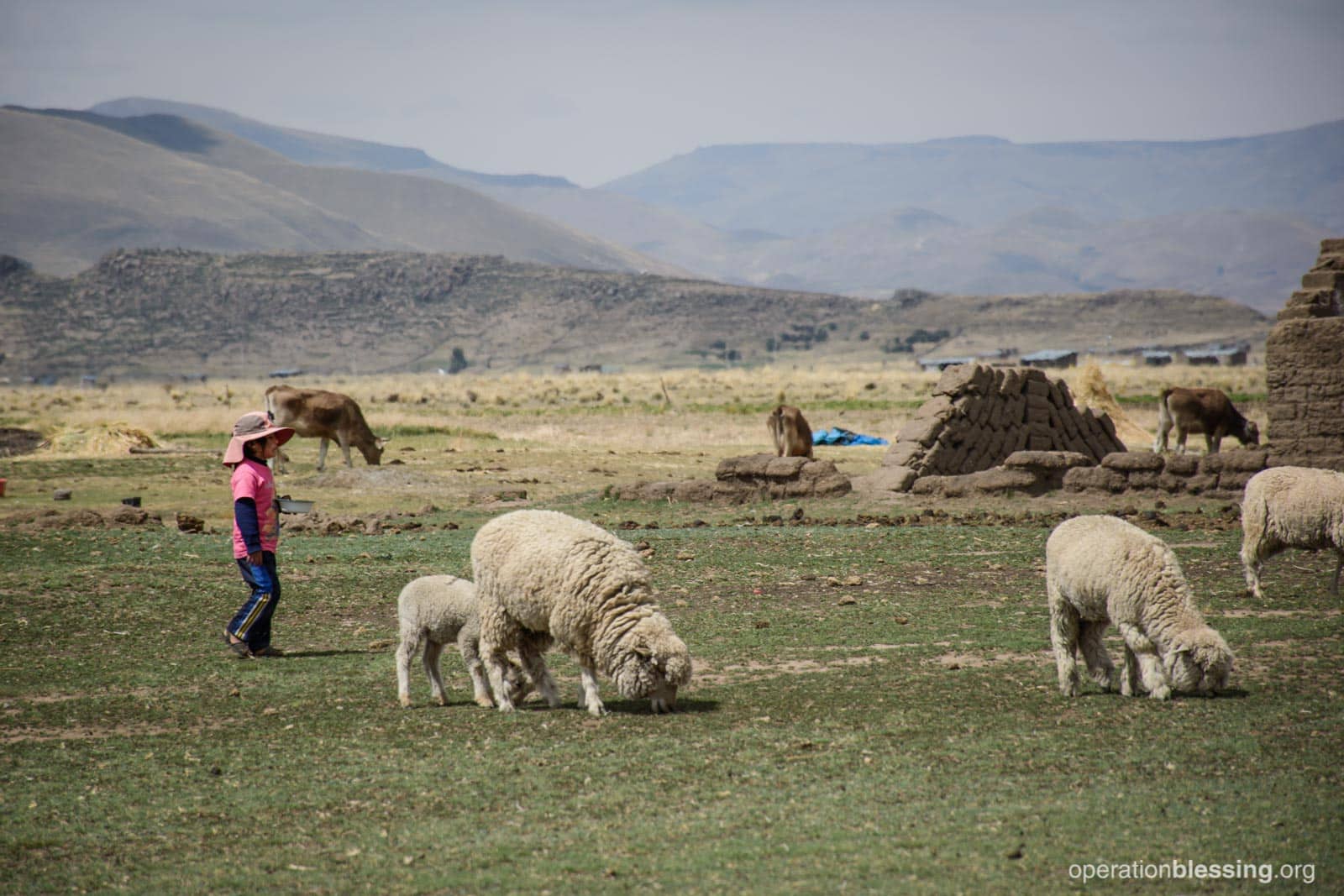 Operation Blessing staff tested all the children in the preschool class and found that Nicol was anemic. Anemia, or low iron due to poor nutrition, can be very dangerous for young children, potentially leading to developmental problems including stunted growth and learning disabilities.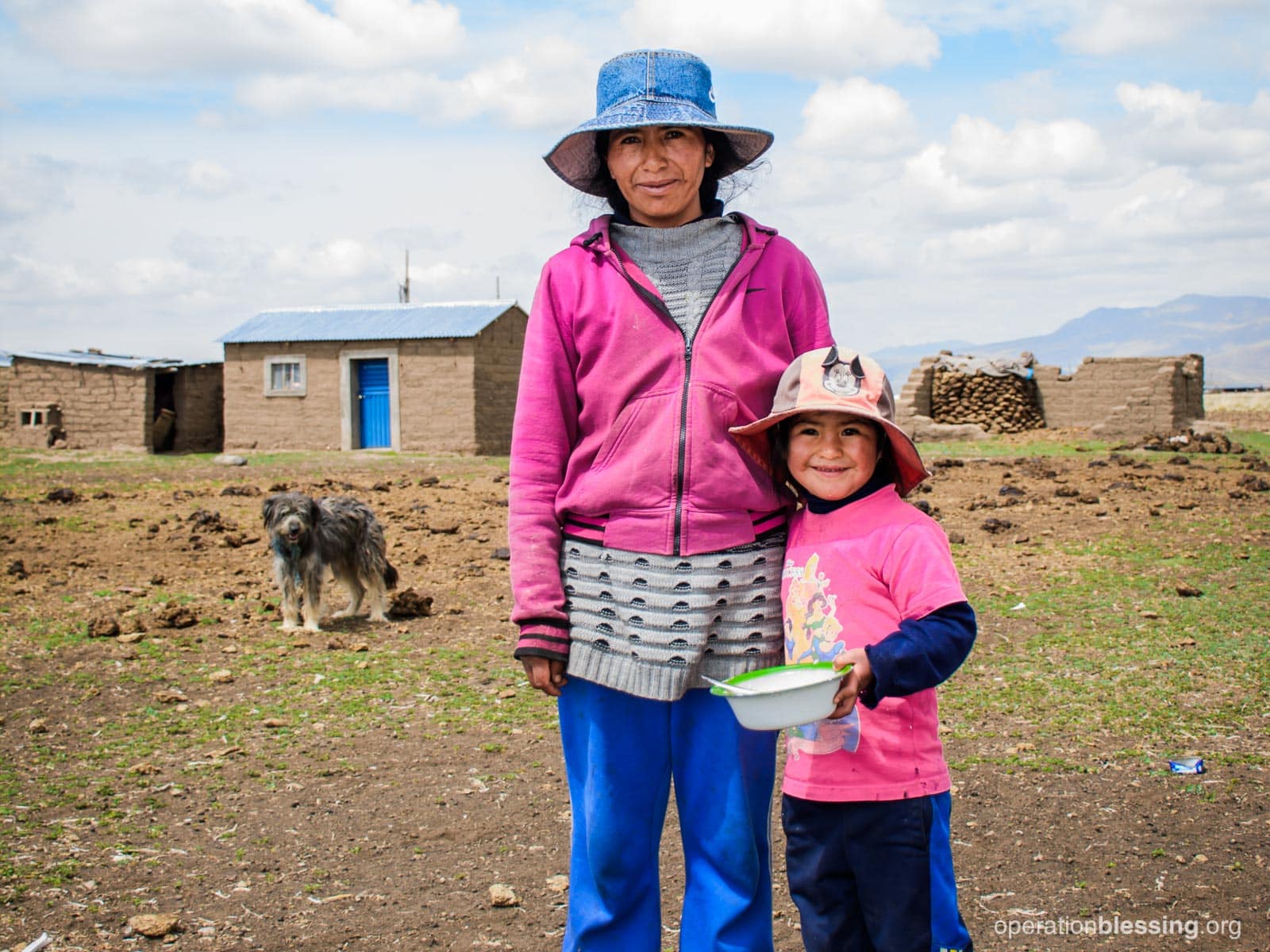 Nicol's mother, Sandra, was deeply saddened to learn her daughter was suffering from the condition. A single mother who's faced many challenges, she wanted something better for Nicol. "I remember when I was a child trying to sleep at nights, but I was so hungry I could not get to sleep," she said. "That is why I cannot stand the fact that my little Nicol has anemia. I don't want her to suffer as I did." Sandra added, "I try to feed her the best I can. I wish I could know what is healthy for her."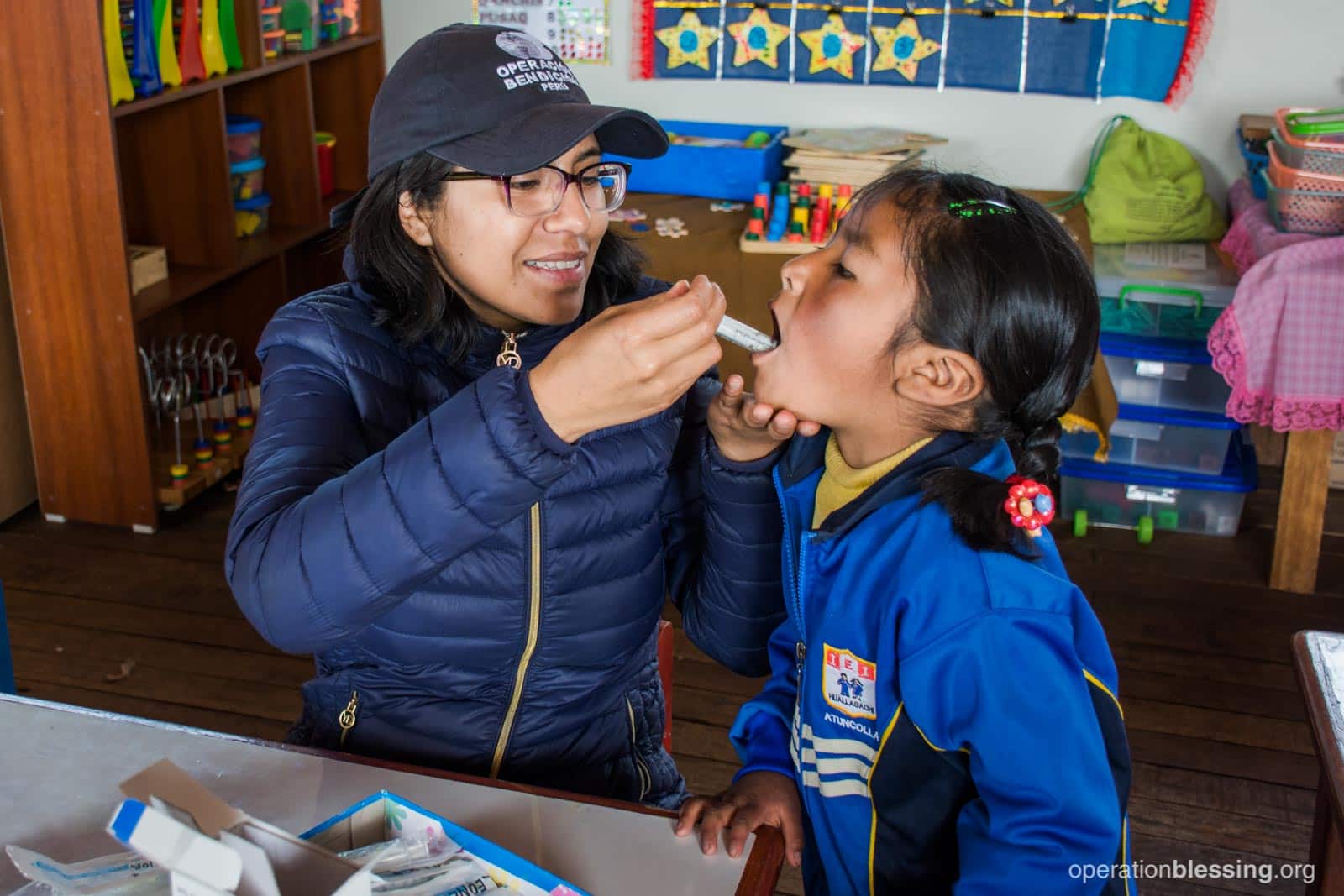 Not only was Nicol anemic, nearly 30 percent of her classmates were too. With the support of our faithful partners, Operation Blessing established a program to fight anemia and improve nutrition and hygiene for the children. To immediately help raise the children's iron levels, OBI donors provided iron supplements to all students at San Geronimo de Ullagachi.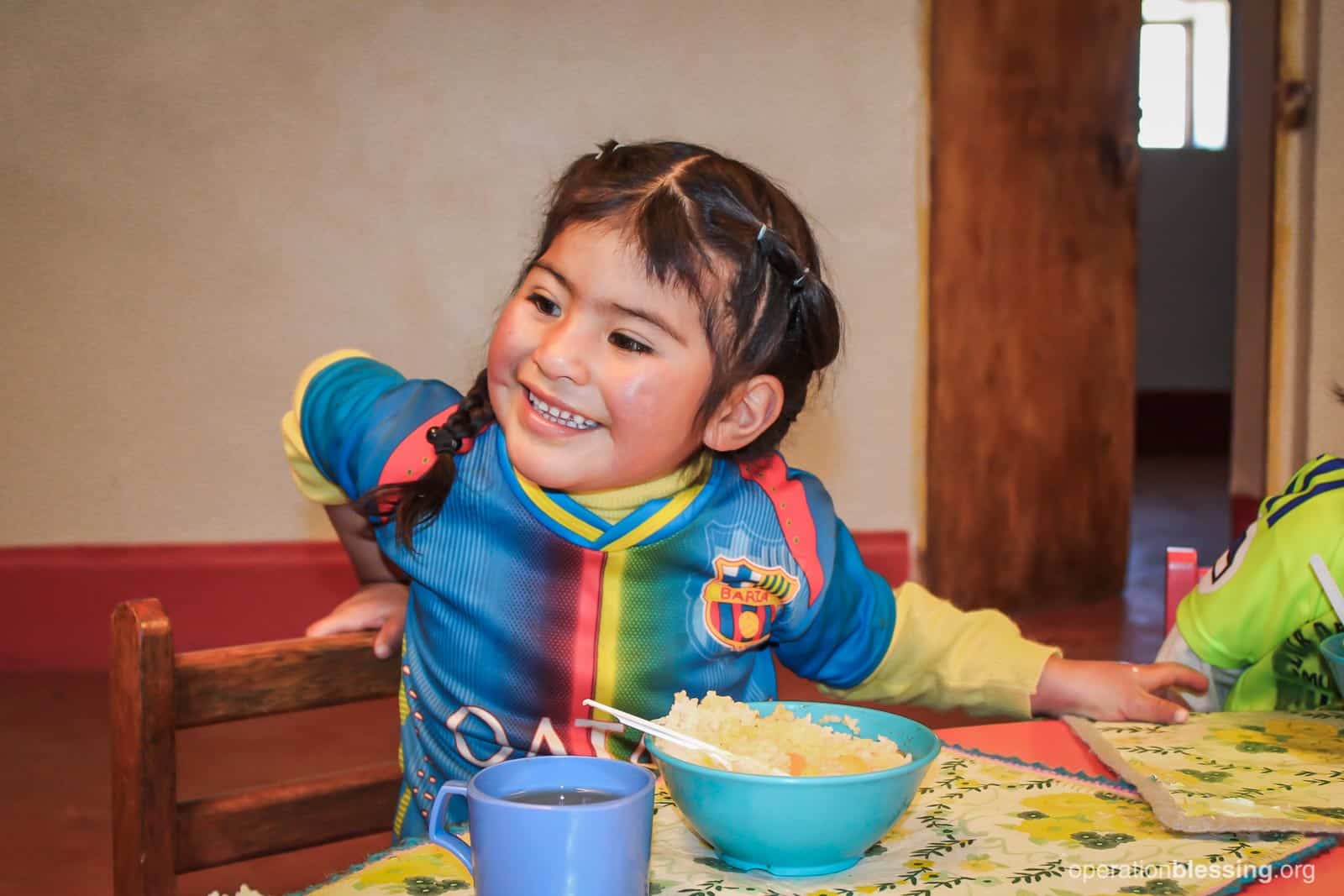 Next, Operation Blessing partners set up a new kitchen at the school including a new stove, refrigerator, and supplies. Now, Nicol and the other children each receive a nutritious meal each school day. The meals include a daily dose of iron and a source of protein like chicken, fish, or beef. Not only that, OBI supporters also built a new hand-washing station on the school grounds to improve hygiene. Operation Blessing community health workers are even teaching moms like Sandra how to prepare more nutritious meals for their children.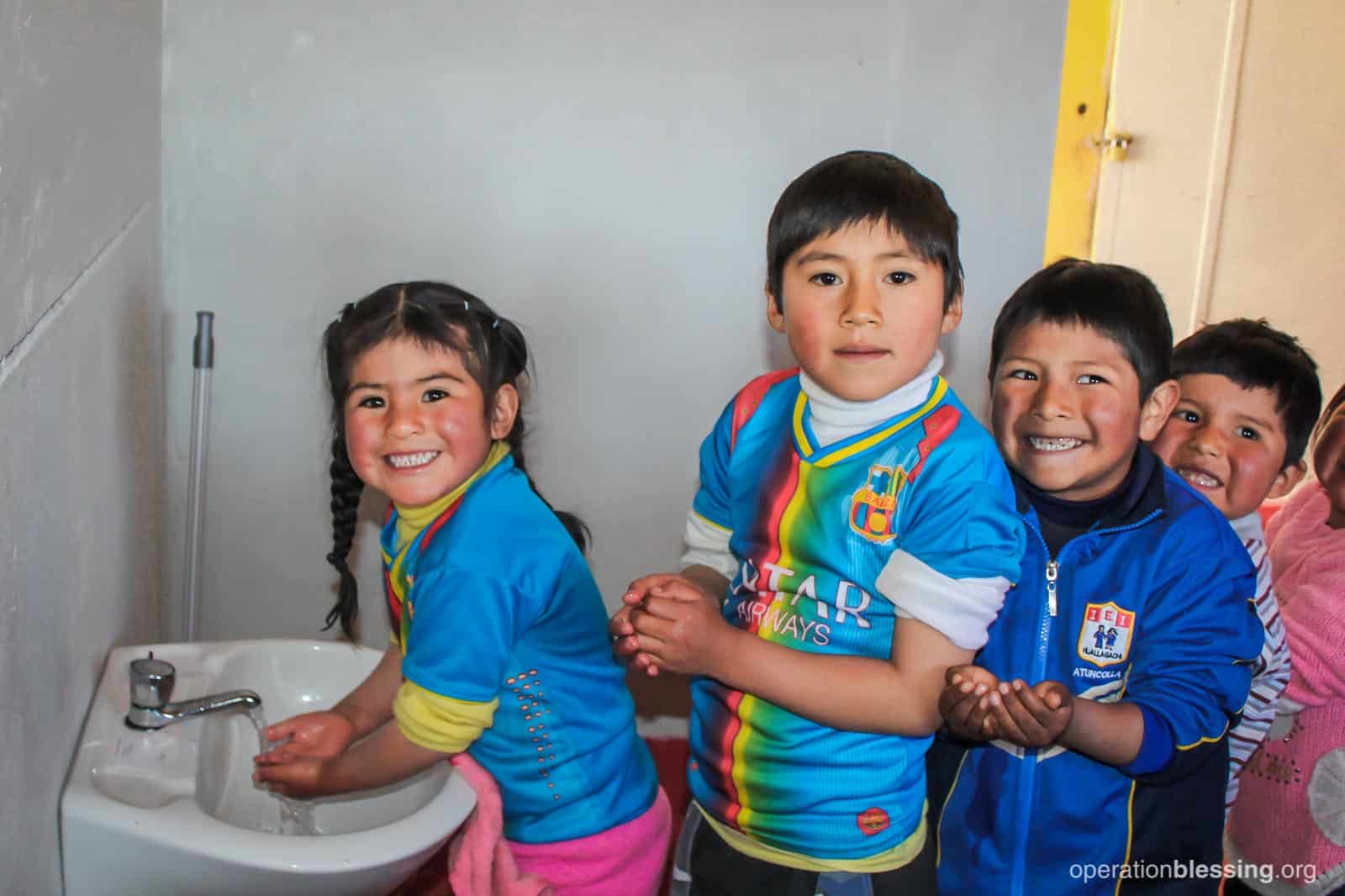 This multi-pronged strategy is paying off. Just six months after the program began, little Nicol's hemoglobin had reached healthy levels, and she is now strong and thriving. In all, the anemia levels among the children of San Geronimo de Ullagachi have dropped nearly 15 percent since the program began. For Nicol, the change has made all the difference. "I love coming here," she exclaimed, "because I like eating the food I get here!"
The impact OBI partners are making through this program is not only improving the lives of Nicol and her friends today, but will continue to do so far into the future. Thank you for blessing these young ones!
HOW YOU CAN HELP

Your support is critical to providing relief for the hungry, water for the thirsty, medical care for the sick, disaster relief for those in crisis, and so much more.
Click here to make an online donation today
and let your gift make a significant impact in the lives of those who urgently need it.

Print Friendly