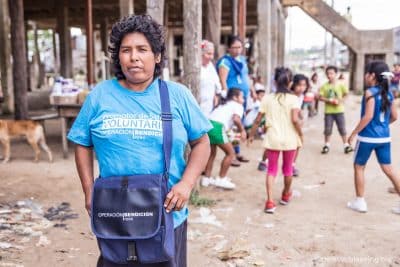 Learning Skills that Save Lives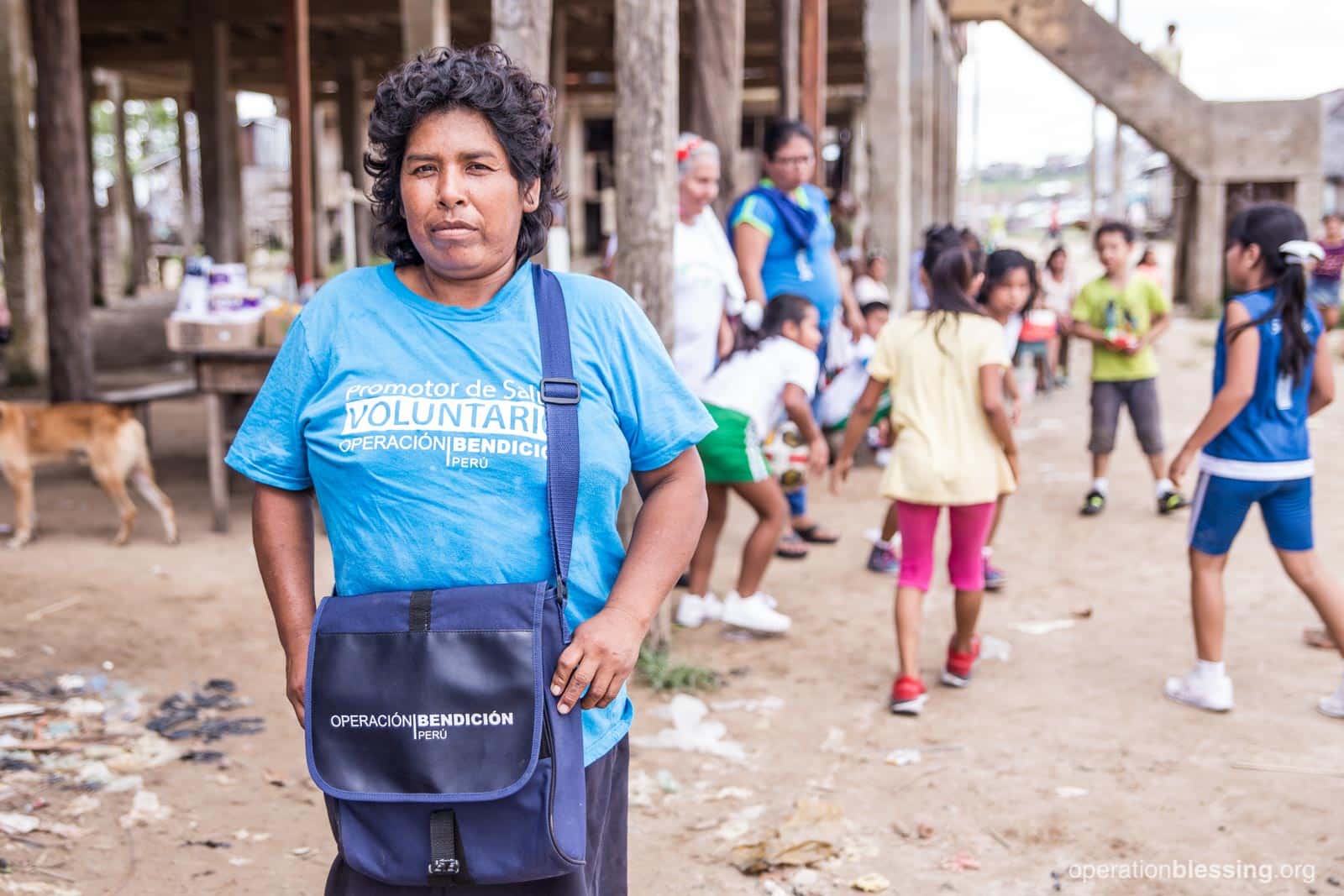 PERU – Sonia has faced many heart-breaking moments as a mother and wife in Peru. She lost one young child, and then another, to the waters of the Itaya River that permeates her community of Belén, Peru. Her husband then faced a serious health crisis. But an opportunity to change the lives of others helped turn Sonia's life in a new and positive direction.
Three years ago, when her husband suffered a partial stroke, Sonia entered a desperate and hopeless period, feeling that her life was over. Concerned about this mother of three, a neighbor decided to invite Sonia to a Community Health Workers (CHW) workshop run by Operation Blessing in hopes of cheering her. At first, Sonia did not feel like going because she was depressed over her husband's illness. However, once she decided to give it a try, she found the workshop interesting and enjoyable. The warm welcome from the coordinators and volunteers made her feel special, and she knew this was something she wanted to be a part of. "I really liked the idea of helping others because I was aware of how much need there is in my community," Sonia said.
Little could she know the full extent of healing and opportunity that would come to her through the CHW program. The support of the health workers team offered her a sense of family, and she no longer felt the need to withdraw into her house as her husband recovered. Helping others filled her soul and restored a sense of purpose to her life.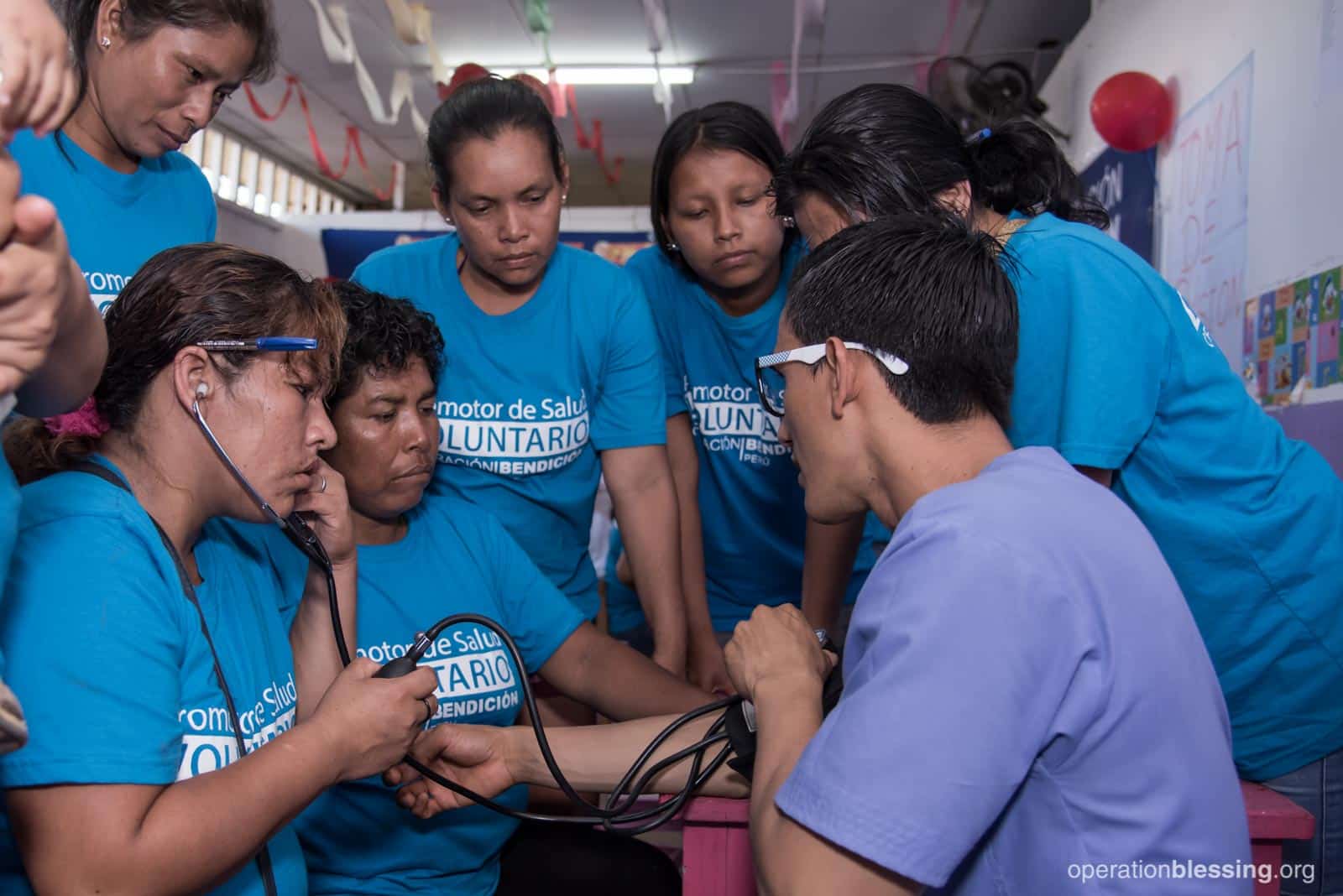 Then, one day, the story came full circle for this mother who had lost two of her five children to drowning accidents. Belén is a community built on the flood plain of the Itaya River. When the water is high, the houses float on huge logs leaving little dry ground. Drowning is an all too common occurrence here. When a neighbor came to Sonia and told her a small boy had just drowned, and that his family thought he was dead, it brought back many difficult memories of when her own children had drowned. However, this time Sonia had a new skill, and she burst into action. She said, "I learned at the Community Health Workers how to revive someone who has swallowed water. I did the mouth-to-mouth resuscitation, but the boy still didn't wake up. Then, I gave him chest compressions until he finally got his breath back. Then we took him to the health post. He was given a second chance to live!"
Sonia's quick response made such an impact in her community that she was interviewed by the local news, and her story was published in the paper. She had never imagined that she'd be able to carry out such an act of bravery. Although it was bittersweet that Sonia had not been able to save her own children, the experience empowered her. She believes that if she had known how to revive a person sooner, she might not have lost her children. Because of this, she is so grateful to Operation Blessing for what she's learned, and she wants to give back to everyone who needs help.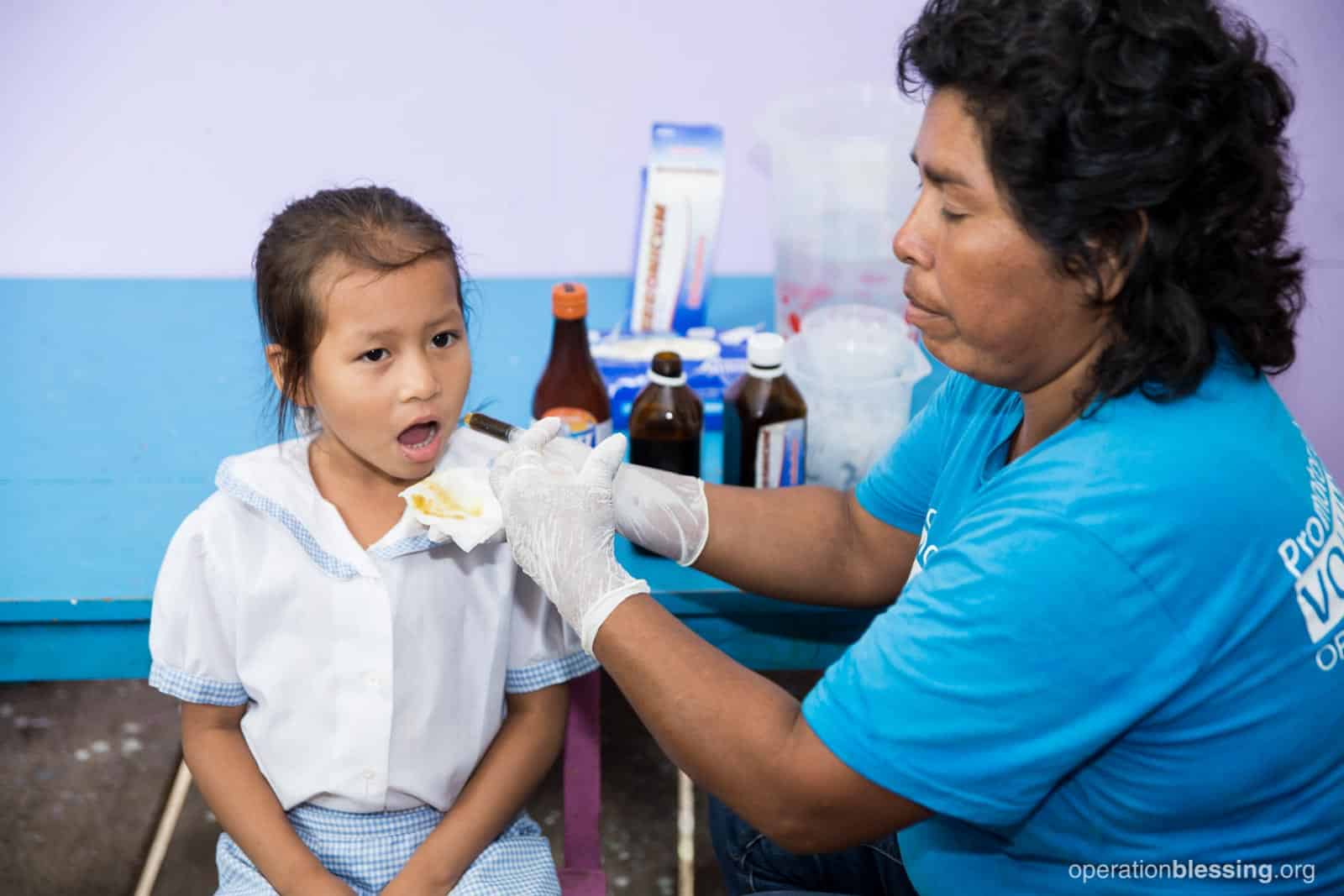 And that's exactly what she's done. After three years of weekly training in areas such as pre-natal care, first aid and infection treatment, Sonia successfully graduated from the CHW program. "I never thought I would graduate in my life. This is something I always wanted, but I didn't have the opportunity," she said. According to local OB Peru staff, Sonia has really grown as a community health worker. She's overcome many insecurities, especially her own shyness, and become a leader in her community. Her life has changed radically, and she's thrilled to assist others. "I feel very happy when my neighbors call me whenever there is an emergency, and I am able to put into practice all that I have learned at the program."
Through her dedication and persistence, she is touching many lives. One example is her neighbor, Shirley, who said, "I was in early labor and couldn't go to the hospital, so I asked my sister to bring me to Sonia because I trusted her, and I knew she could help me…. Sonia assisted my delivery, and I will always be grateful that she…was by my side in such an important moment." Another duty Sonia attends is giving daily iron supplements to the children at a local kindergarten. Although some of them suffered from anemia in the past, they are now doing well under her care.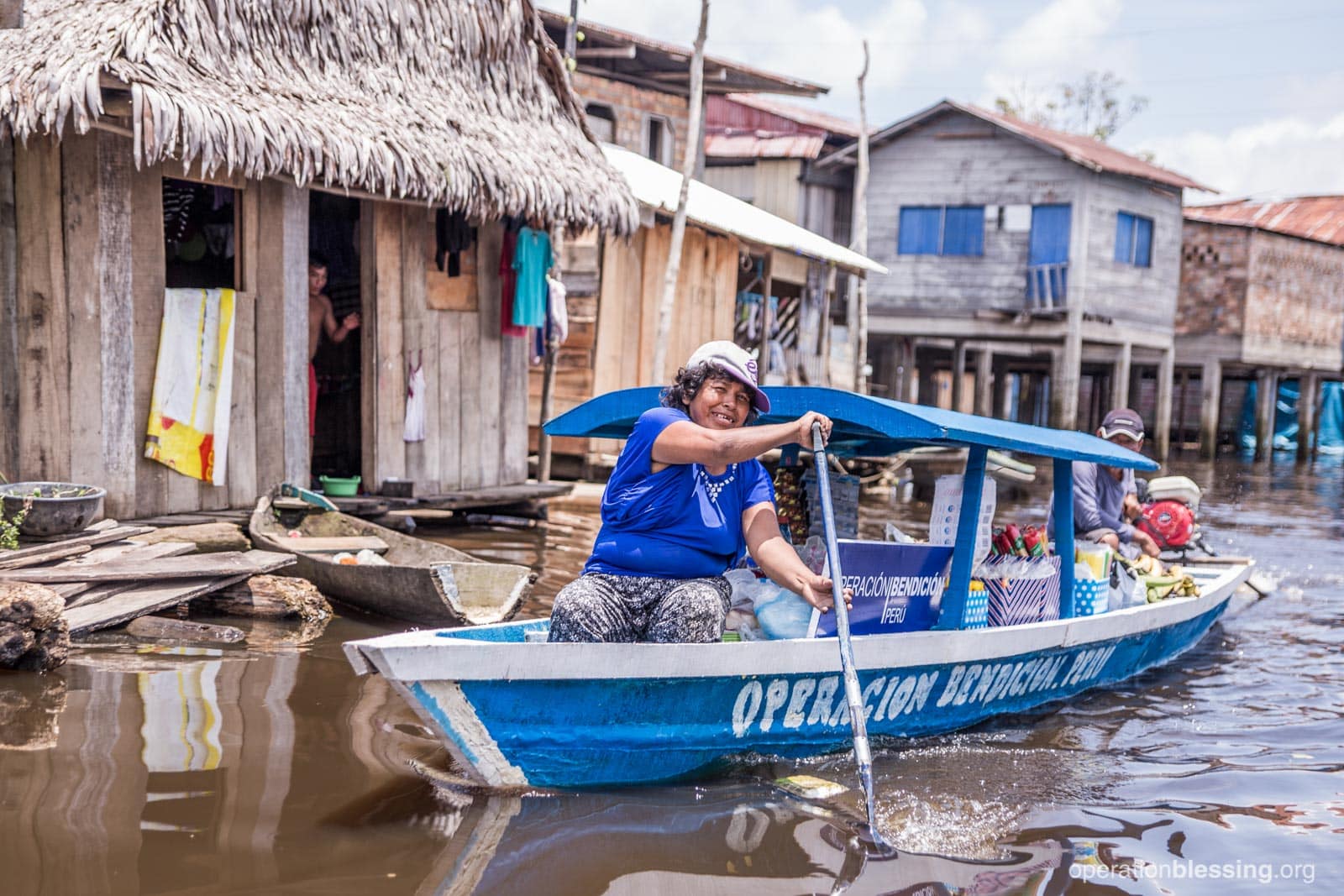 Not only is Sonia thriving in her personal life and service to the community, thanks to Operation Blessing, her business is now thriving as well. Since being a community health worker is a volunteer position, Sonia also works selling products on a table she sets up in the marketplace. During the flood season, Sonia would rent a boat to sell her wares. Wanting to help her succeed in thanks for her dedication to the CHW program, Operation Blessing provided Sonia with her very own boat to greatly increase her profits. "Never in my dreams did I think to have a new motorboat. Now many will see that God hears our prayers and responds."
Over the past months, Sonia's profits have increased so much that she has purchased a second boat and has expanded her business to selling fruit. She now earns plenty to cover all of her family's expenses and purchase higher quality food for her children. There's even some income left to continue investing into her business. Sonia continues to develop as a leader in her community, as well.
Sonia's life has truly been transformed by the generosity of Operation Blessing's faithful supporters. Now she is turning that blessing around and multiplying it as she reaches out to her community with life-saving medical care.
HOW YOU CAN HELP

Your support is critical to providing relief for the hungry, water for the thirsty, medical care for the sick, disaster relief for those in crisis, and so much more.
Click here to make an online donation today
and let your gift make a significant impact in the lives of those who urgently need it.

Print Friendly