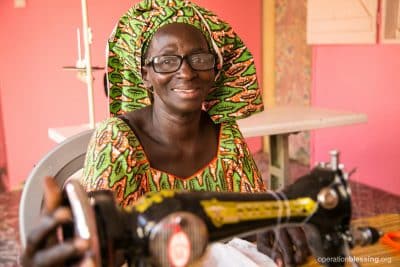 Learning to Recover After Loss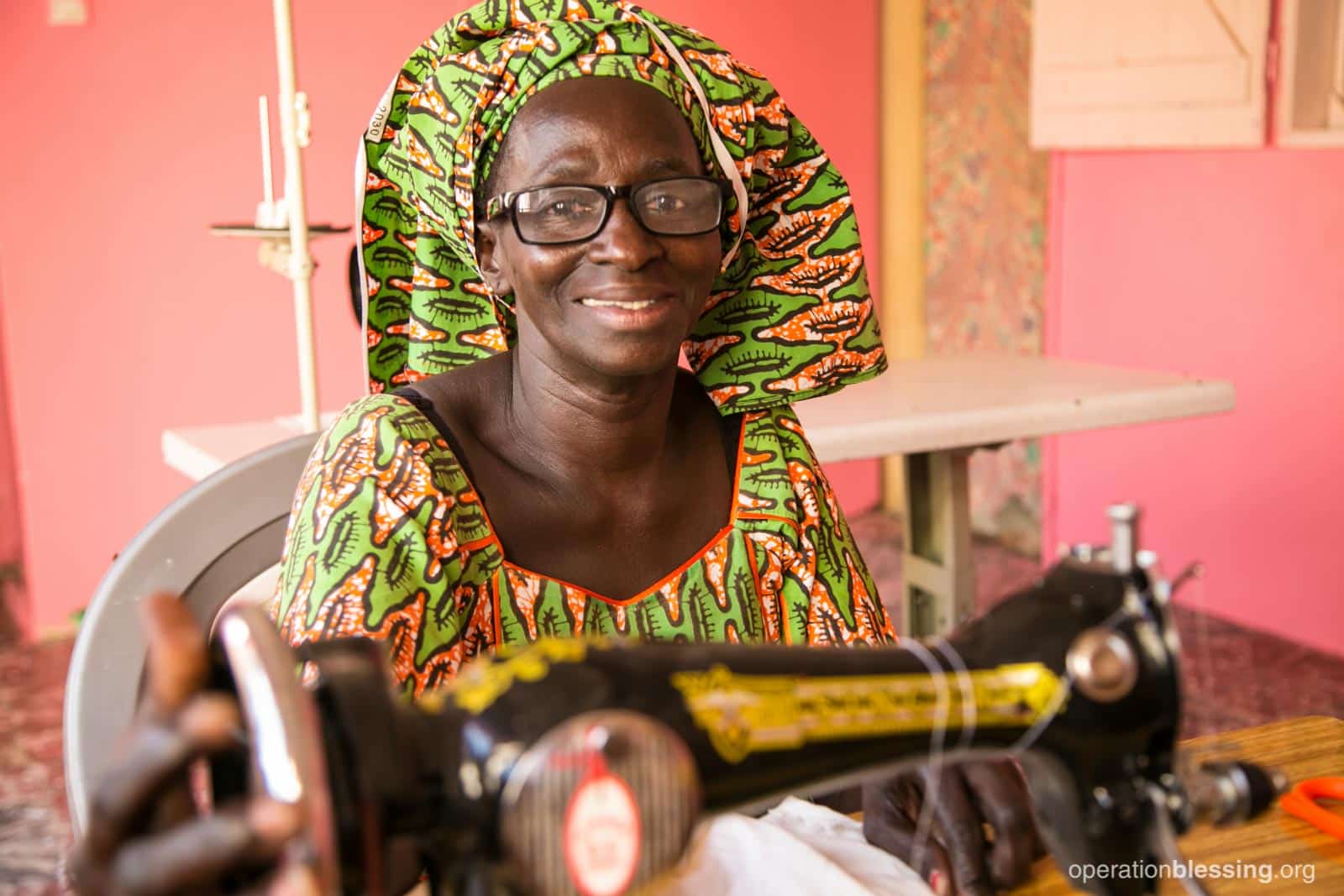 SENEGAL – In one devastating moment, Ernestine watched as her husband, the leader of their family of 11, slipped away. He fell ill, leaving the family living off a single income. Ernestine sold her business to help cover her husband's medical bills in hopes that he would recover — but he never did.
Ernestine became the single mother of eight children. Before, Ernestine earned a living through her sewing center where she made and mended clothes, drapes, and fabrics. She also taught other women how to sew for a fee so they could help support their own families.
Without the capital to restart her business, Ernestine looked for another vocation. A neighbor helped her to make soap, and while it brought in a meager income, it was nowhere near enough to support her family.
Operation Blessing learned about this dedicated, strong, hard-working widow and offered to help. OBI purchased all the supplies and tools she needed to help restart and recover her lost business.
Now, Ernestine is back in business—creating crafts, teaching others, and earning the income she needs.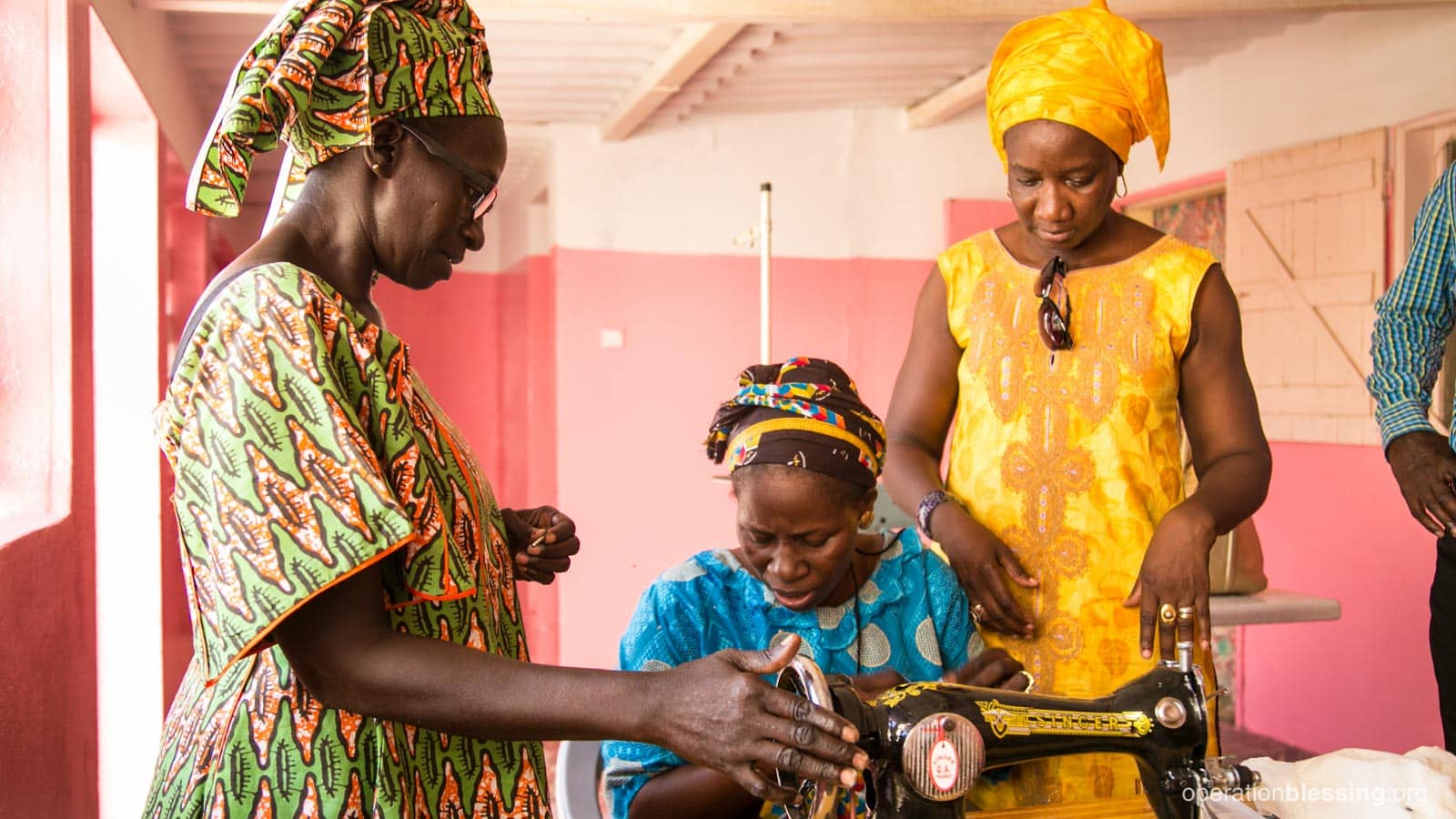 HOW YOU CAN HELP

Your support is critical in helping families fight poverty.
Click here to make an online donation today
and let your gift make a significant impact in the lives of those who urgently need it.