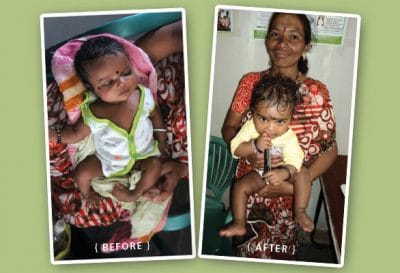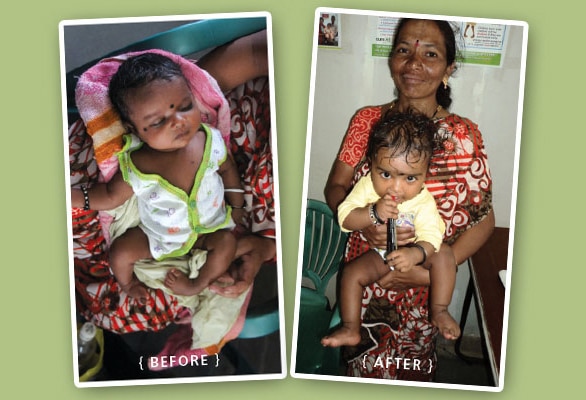 INDIA – Born with two clubfeet in a small Indian village, eight-month-old Poornima needed a miracle for her to be able to walk and keep up with the other children as she got older.
Her parents were determined to give her that miracle through corrective treatment, despite their low income and claims from friends and family that clubfoot could not be cured. But Poornima's parents were hopeful and sacrificed much just to get their little girl to the hospital in Mumbai—each trip costing a full day's wages.
Then, with Operation Blessing's help and in coordination with our partner organization Miracle Feet, Poornima received the necessary treatment she so desperately needed free of charge to her family. Now wearing braces in the final phase of her treatment, Poornima's family can see visible results and are excited to see their little girl learning to walk.
HOW YOU CAN HELP

Your support is critical to providing relief for the hungry, water for the thirsty, medical care for the sick, disaster relief for those in crisis, and so much more.
Click here to make an online donation today
and let your gift make a significant impact in the lives of those who urgently need it.

Print Friendly