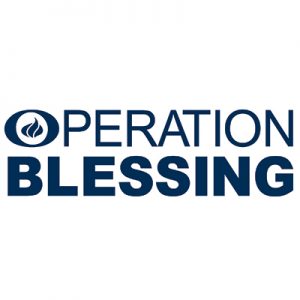 Water wells provide lifesaving solution
KATSINA STATE, Nigeria – In the annual dry season here, riverbeds that cut through arid desert are reduced to dust. Many of the men migrate south, looking for work and to escape the drought conditions.
The women and children who stay behind are left with few available water sources, many of which are contaminated, causing serious health issues.
Last month, Operation Blessing provided a lifesaving solution by digging 5 fresh water wells in communities throughout the region. About 6,000 villagers will benefit from these wells.
"I really thank God for sending Operation Blessing partners to help us by providing this well," said Saratu Usman, who was the first woman to fetch clean water from the new OBI well in her village.
Previously, Usman and her peers sought water in open wells and streams. Everyone was exposed to health hazards in the unclean water they consumed since cattle and other animals would contaminate these same water sources by also drinking from them.
Now, thanks to OBI's clean water program, they will drink clean water year round, like so many other communities throughout the world touched by this program.
Last year, OBI helped to drill more than 1,400 wells that are providing clean drinking water to over half a million people. Since the program's inception, more than 7,200 wells have been constructed, benefiting over 3.3 million people.
As Usman operates the hand pump on her local well, she is thankful.
"It is all to God's glory that this good thing has happened in our village," she said.
HOW YOU CAN HELP

Your support is critical to providing relief for the hungry, water for the thirsty, medical care for the sick, disaster relief for those in crisis, and so much more.
Click here to make an online donation today
and let your gift make a significant impact in the lives of those who urgently need it.

Print Friendly