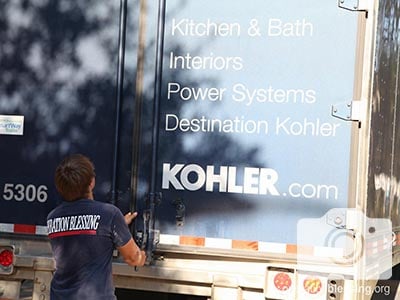 Kohler Partners to Help Louisiana Flood Victims
Kohler Partners to Help Louisiana Flood Victims
The Kohler Company donated 500 water filtration systems to help victims of the devastating Louisiana floods, many of whom still lack safe water and are working off of well water. With broken pipes and other issues, the residents were thrilled with the unit, and Operation Blessing was happy to distribute them and help train residents on their proper use. One month ago, the devastating floods struck, but organizations like Kohler and Operation Blessing are still happy to help.
HOW YOU CAN HELP

Your support is critical in helping families fight poverty.
Click here to make an online donation today
and let your gift make a significant impact in the lives of those who urgently need it.