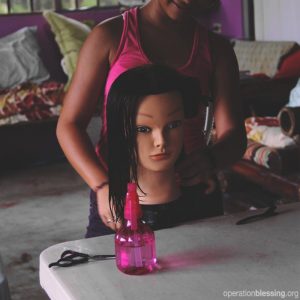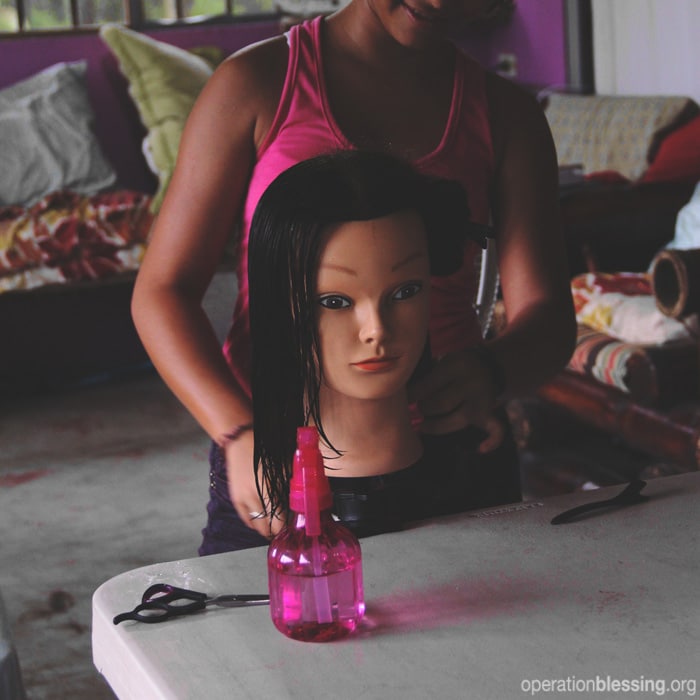 COSTA RICA – Luisa* (name changed to protect identity) was just a young girl when she was sold into slavery by a family member in exchange for food, sentencing her to a lifetime of exploitation.
Tragically, Luisa's story isn't unusual. Trafficking is a multi-billion dollar industry, and in Costa Rica, it is often a means of survival for impoverished families. Children, especially girls, become subjected to a life of abuse and oppression.
Luisa recently turned 14 while living under the loving care of a refuge center. Thanks to a special program with Operation Blessing and partner organization, Love and Scissors, girls like Luisa are thriving in a special skills training class that gives them hope for a better future working in cosmetology. The girls are learning how to cut and style hair as a means of equipping them to obtain employment and provide for themselves when they leave the shelter.
The girls are not only learning marketable skills and professional conduct, but also how to laugh and even dream again.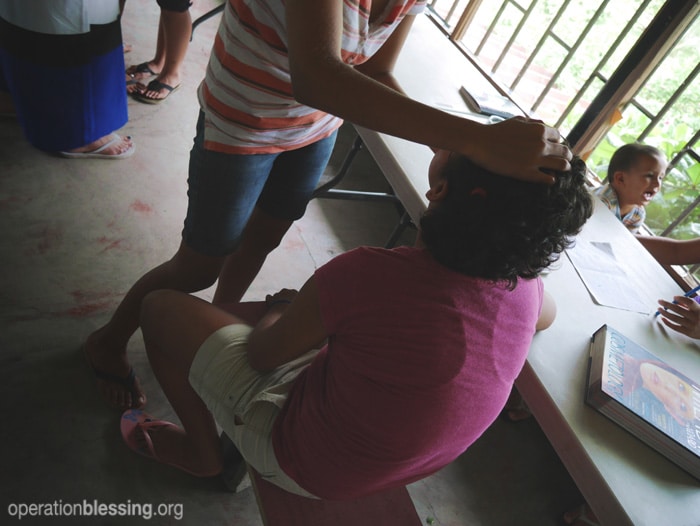 "I think we're offering a glimpse of hope that they might not have known," said Love and Scissors staff. "We know they see that we worked hard to get here because we believe in them, and we're pushing them to believe in something greater for themselves."
In Costa Rica, most cosmetologists are required to supply their own tools, so Operation Blessing is providing beauty and make-up kits for the girls not only to learn with, but also to help them obtain a job or even start their own businesses in the future.
HOW YOU CAN HELP

Your support is critical to providing relief for the hungry, water for the thirsty, medical care for the sick, disaster relief for those in crisis, and so much more.
Click here to make an online donation today
and let your gift make a significant impact in the lives of those who urgently need it.

Print Friendly