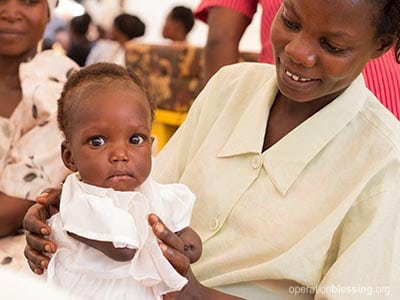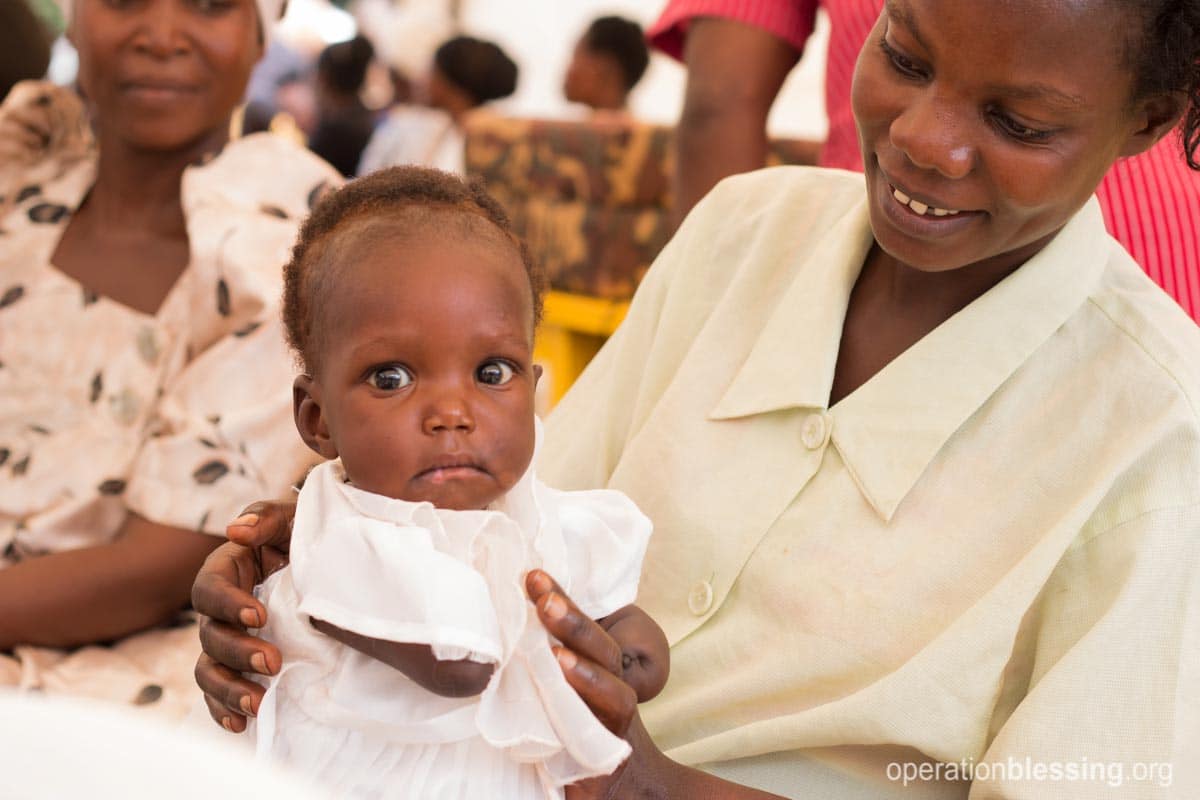 UGANDA – Little Mastula was born a perfectly happy and healthy baby, except for one thing — she had been born without the lower portion of either arm.
Because of this, the beautiful newborn girl was abandoned by her mother, an action that could have resulted in the girl's death in rural Uganda.
But a kind neighbor, Amina, discovered the infant and brought Mastula into her home to raise as her own.
As much as she loved the child, Amina struggled to feed little Mastula. Without breast milk to offer her and with few resources to purchase the necessary formula, Amina watched Mastula lose weight and become sickly.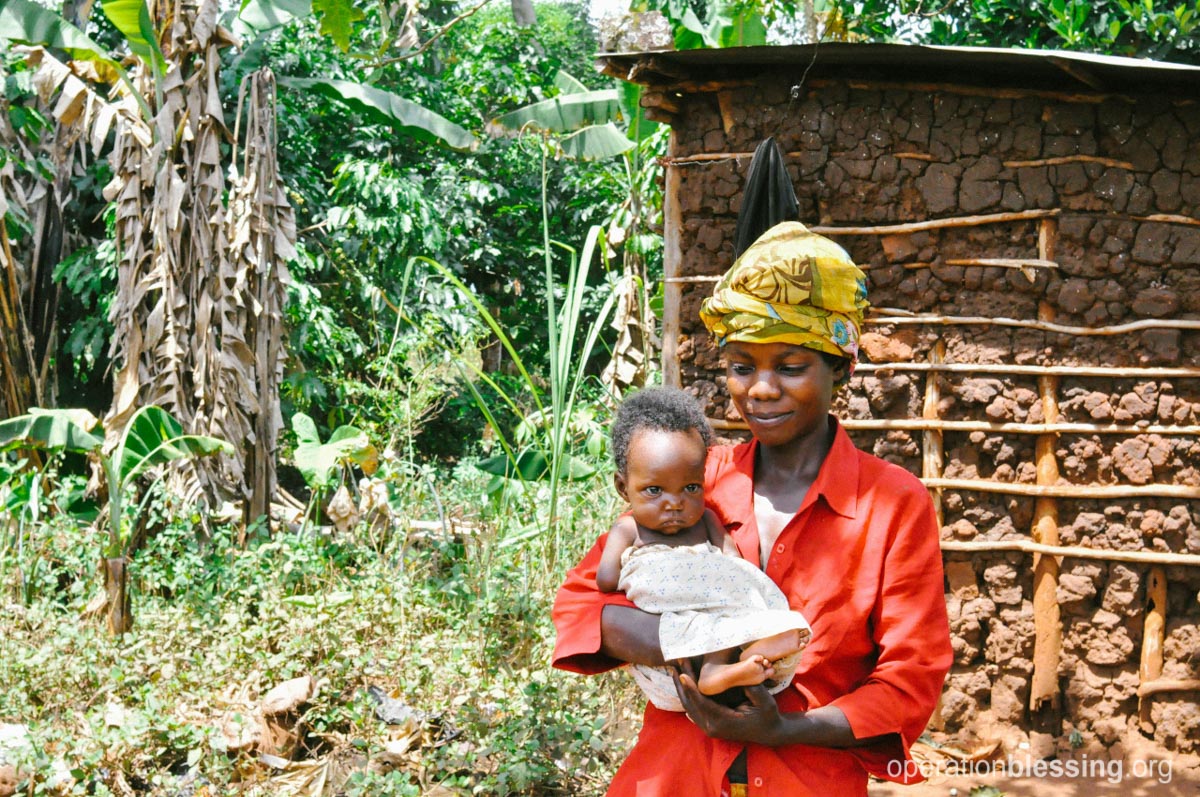 Desperate to save the girl's life, Amina sought help from a local organization that was able to point her to Operation Blessing partner organization Abide Family Center.
Abide staff assessed little Mastula and began regular visits to Amina's home — providing her with the formula and support the little girl needed.
Over the course of nine months, thanks to the support of Operation Blessing partners, Mastula began gaining weight, she became healthy and, as she grew, the little girl thrived.
Operation Blessing's partnership with the Abide Family Center provides meals for undernourished children; emergency housing for families in crisis; an early childhood development program for young children; parenting, business and tailoring classes for adults and more.
HOW YOU CAN HELP

Your support is critical in helping families fight poverty.
Click here to make an online donation today
and let your gift make a significant impact in the lives of those who urgently need it.

Print Friendly