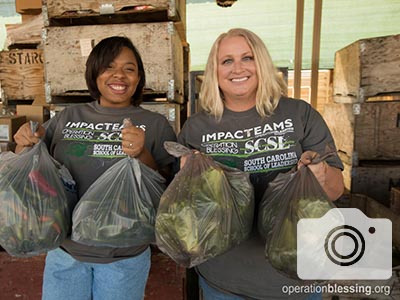 Making An Impact on Hunger
Making an Impact on Hunger
Students from the South Carolina School of Leadership make up Operation Blessing's latest Impact team. They spent the day serving at Heart of Compassion in California to help make an impact on hunger by feeding Americans in need.
HOW YOU CAN HELP

Your support is critical in helping families fight poverty.
Click here to make an online donation today
and let your gift make a significant impact in the lives of those who urgently need it.

Print Friendly