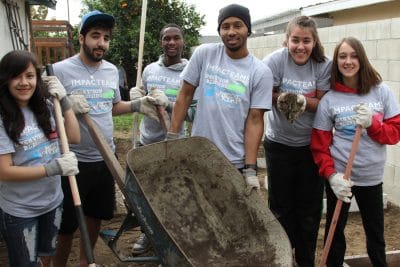 Volunteers serve California family in need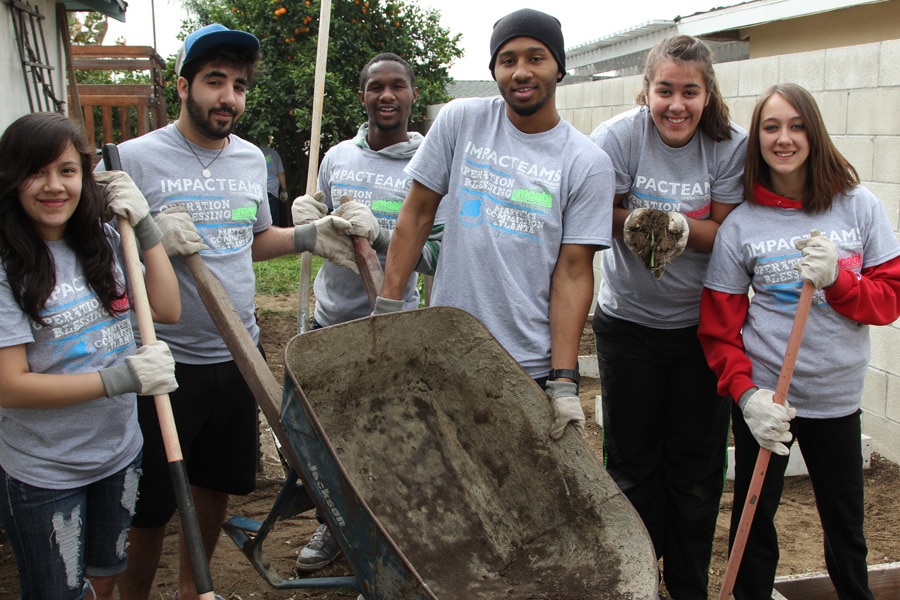 CALIFORNIA – In December, Joyce was diagnosed with breast cancer–the same disease that took her mother's life just last year.
Last month, she had surgery and will soon start chemotherapy. Joyce and her husband, Jerry, have been married for 15 years and have two kids: Lauren and Jerry. The situation has been difficult for the family and one of their needs was immediately apparent—their yard was overgrown and neglected. Jerry simply hasn't had time to keep up with the yard amid everything else going on.
So yesterday an Operation Blessing Impact Team—a group of young adult volunteers from the Atlanta-based Master's Commission with a mission to serve the homeless, hungry and impoverished in California—teamed up with our partner organization Isaiah's Rock and began meeting needs right in their backyard.
The flower beds and shrubbery were overgrown, and yard debris littered the lawn. The OB Impact Team, with help from Isaiah's Rock, cleaned out the yard, giving it a needed face-lift. We cleared debris, pruned the overgrown fruit trees, mowed the lawn, filled holes in the ground, added fresh mulch, and even planted new flowers.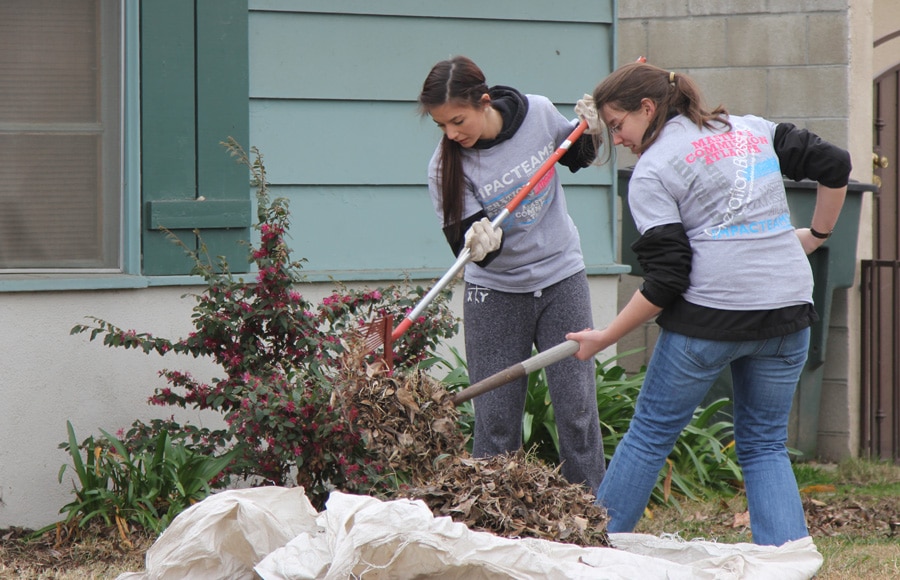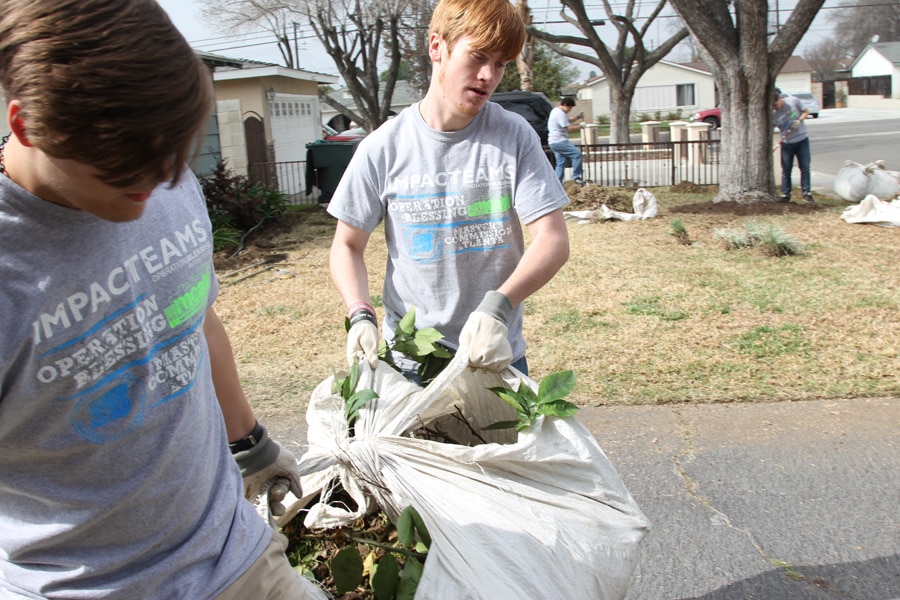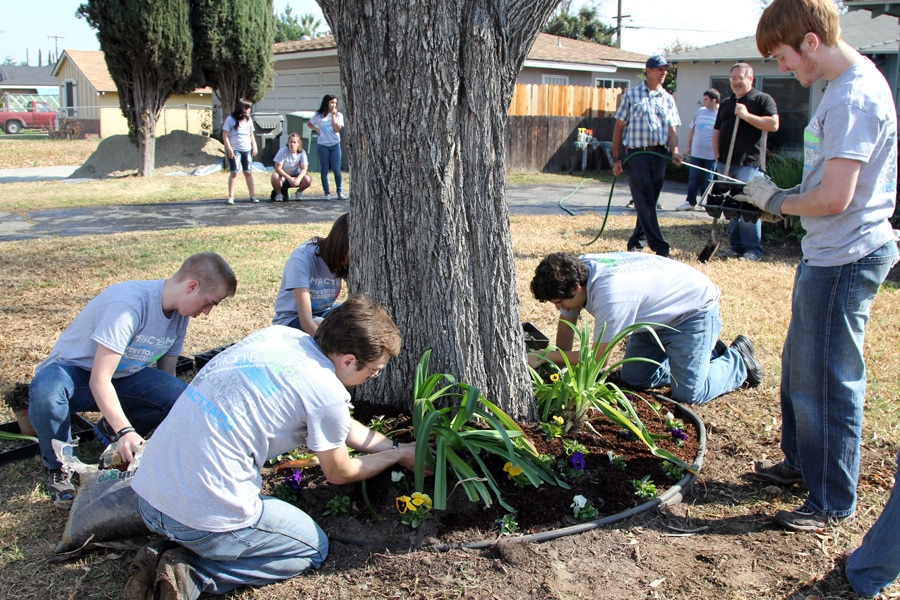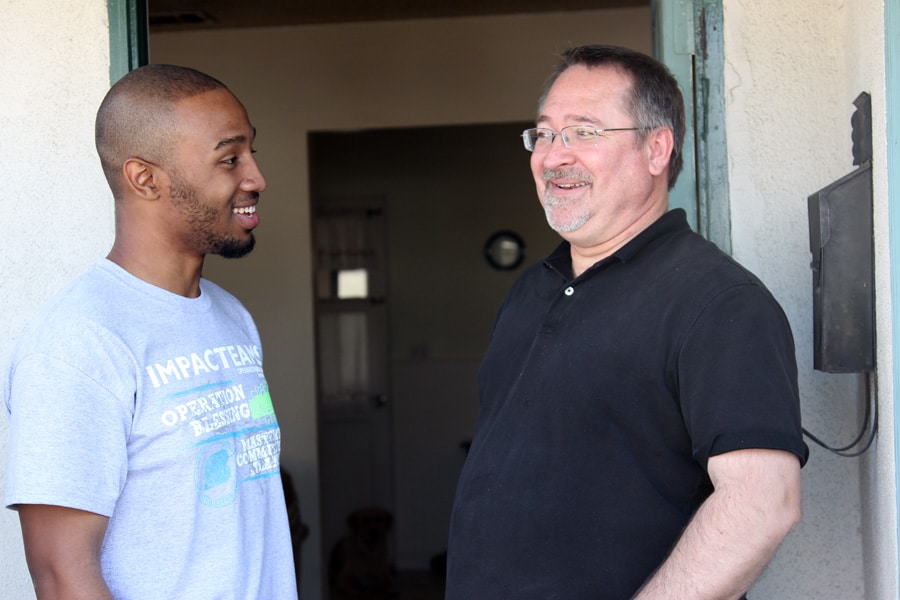 "As soon as we arrived, we felt the warm hearts of the family," said Tyree, an Impact Team member. "We not only blessed them, but their hearts truly blessed us."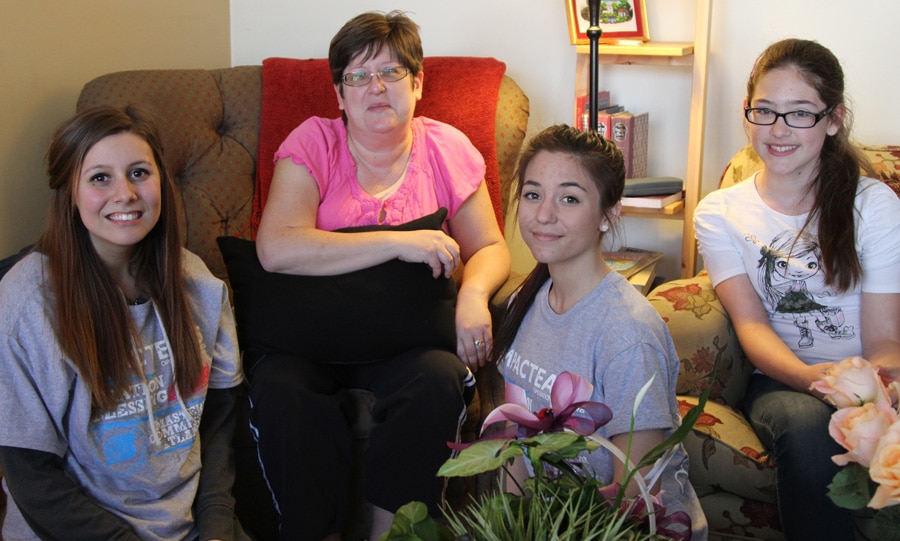 The Impact Team also helped Joyce clean inside their home. "I got the precious honor of serving the family by dusting and organizing inside the house while Mrs. Joyce and I chatted," said Charity. "We talked about our dreams, memories and funny stories… It became quite clear to me that there was so much more being revived than her yard—a sense of hope had been further revived in all of us today."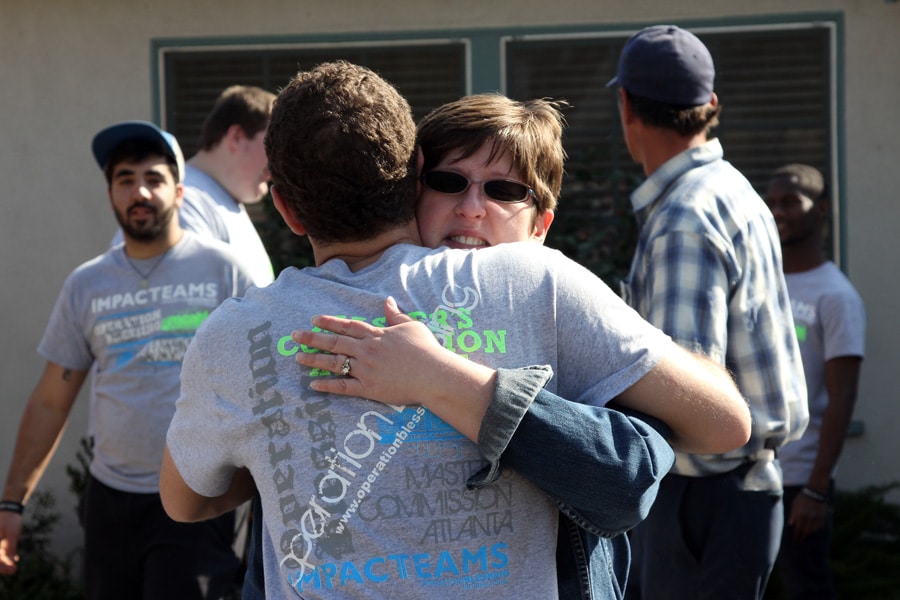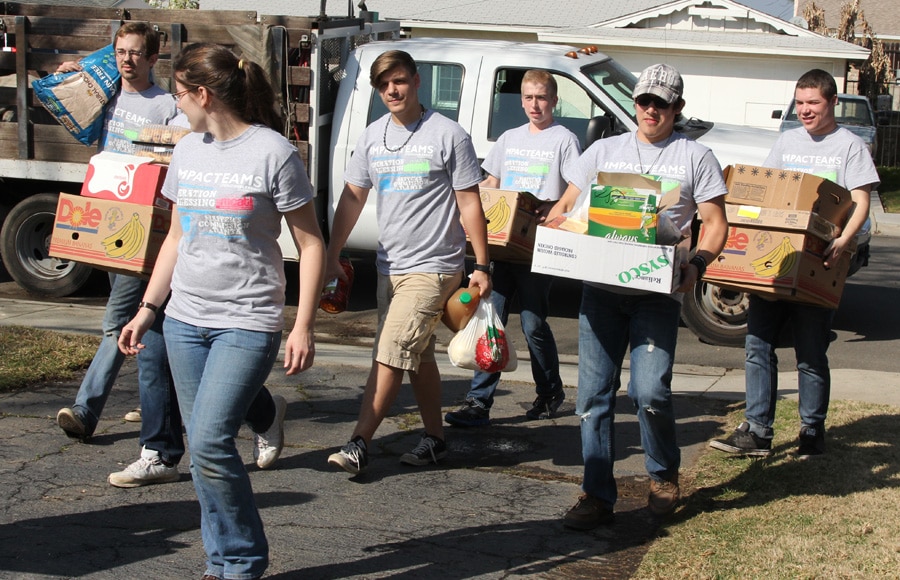 After we finished working in their yard, we gave the family some food and groceries from Isaiah's Rock to help them through this tough time. And, since it was Lauren's birthday, the Impact Team presented her with a birthday cake and sang happy birthday!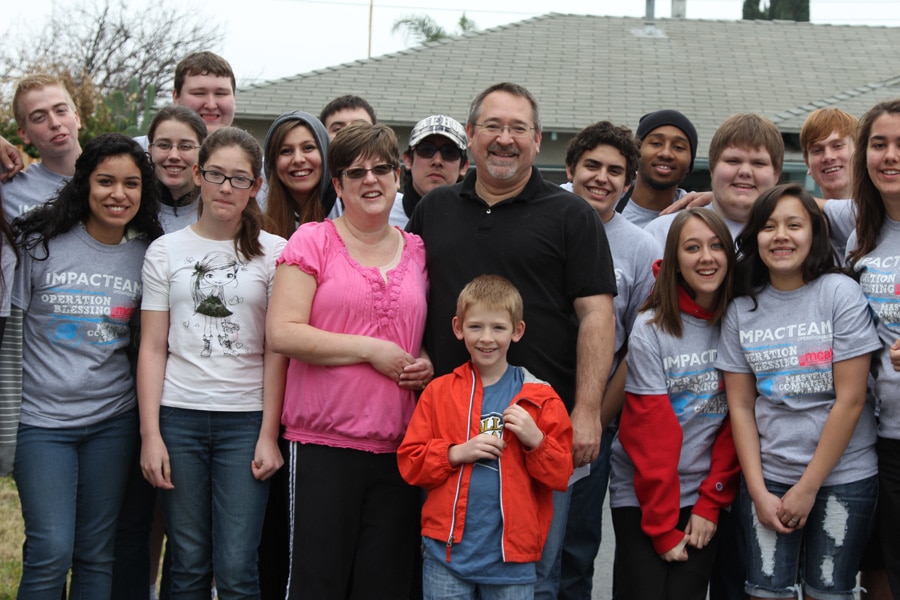 "My wife started crying when she heard the OB Impact Team with coming with Isaiah's Rock to clean out the yard," Jerry said. "I really don't know how to say thank you!"
HOW YOU CAN HELP

Your support is critical to providing relief for the hungry, water for the thirsty, medical care for the sick, disaster relief for those in crisis, and so much more.
Click here to make an online donation today
and let your gift make a significant impact in the lives of those who urgently need it.

Print Friendly