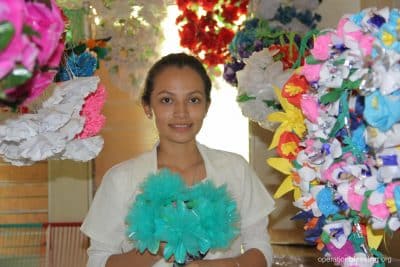 Creating Beauty in a Safe Place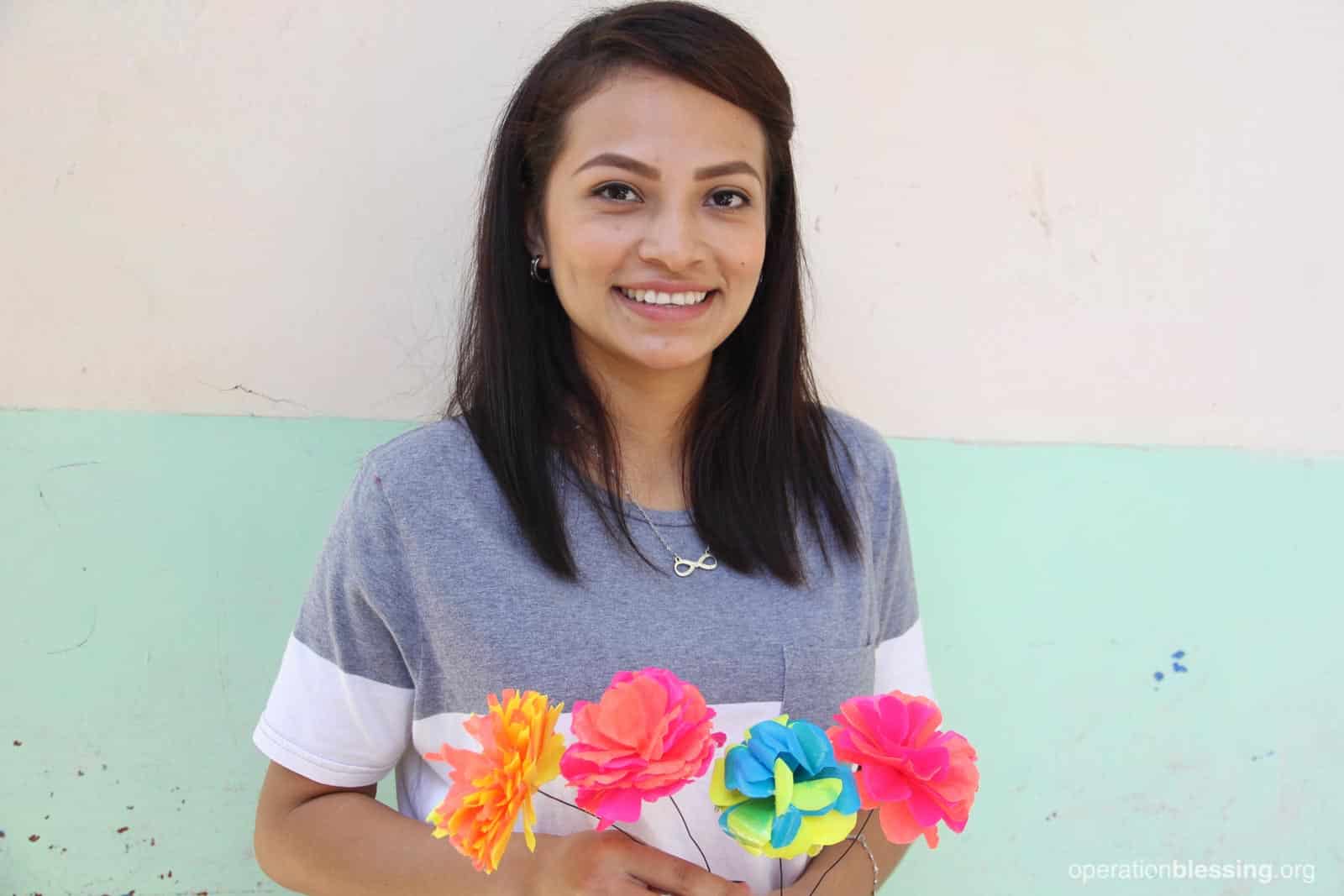 EL SALVADOR – In a region of El Salvador rife with violence and gangs, self-protection becomes a way of life. Many citizens flee their hometowns for safety, especially if a rival gang shows up.
In 2016 — when the murder rate climbed to 22 times that of the United States — 21-year-old Maria fled her hometown, leaving behind her education and her mother because her life had been threatened by a local gang simply for crossing territories between her school and home.
"I was hiding for a few months," she said. "At night I was crying thinking about how my mother was." She hid with an aunt until her mother could join her, and the two were thankfully reuninted. They eventually found a safe place to live, but they were unsure of how they would make a new life.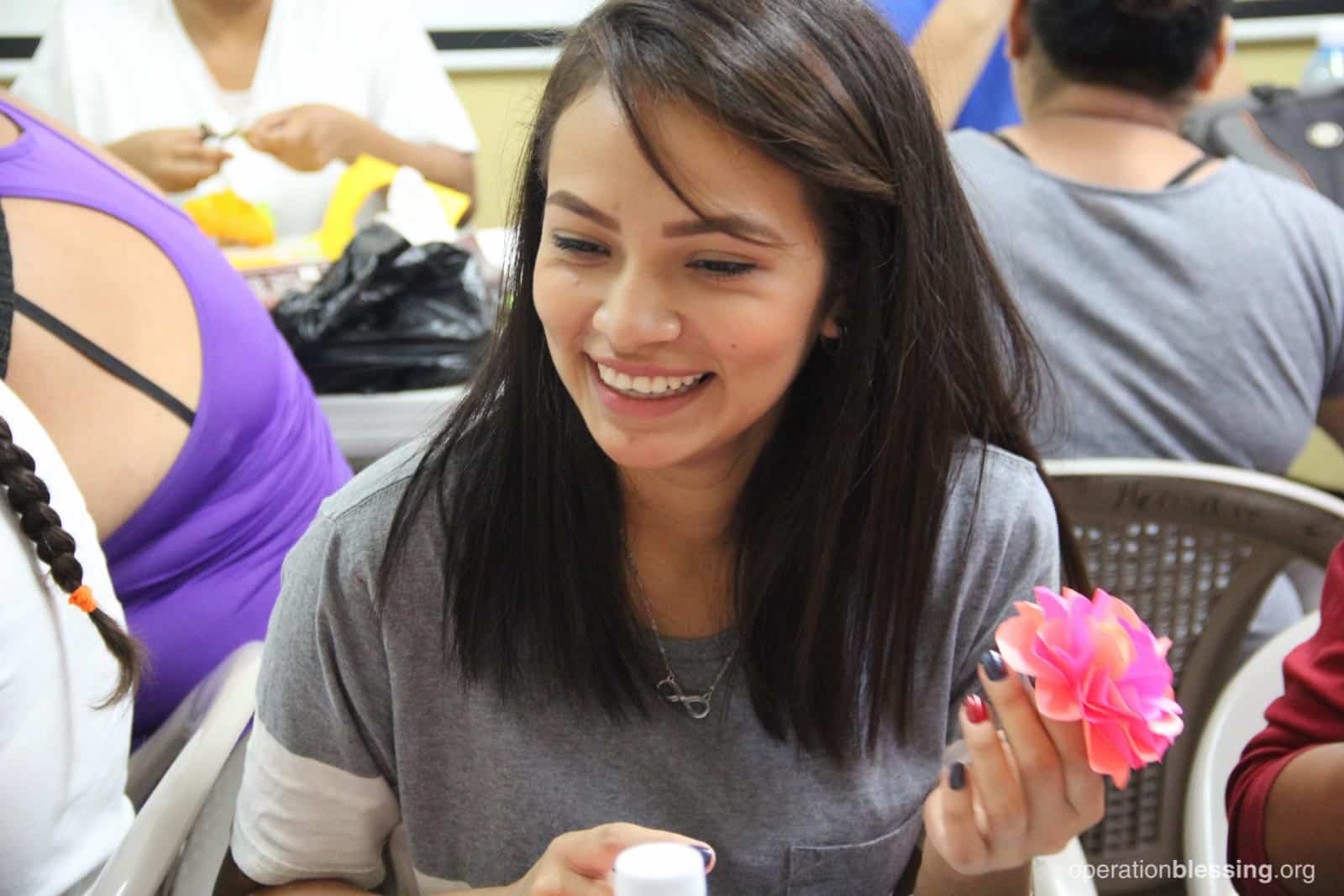 Traumatized by her scrape with gang violence, Maria learned of a support group through her local health clinic, where she met other women who also benefited from the emotional support. Operation Blessing International hosted a paper flower-making workshop at the health clinic. Maria said, "I used to do this kind of thing before, but not very well. With the workshop they have brought, I have been able to improve and develop my skills to make flowers." After completing the workshop, she realized she could produce more flowers to generate income for herself and her mom. She also taught the skill to her mother so that they could make flowers together.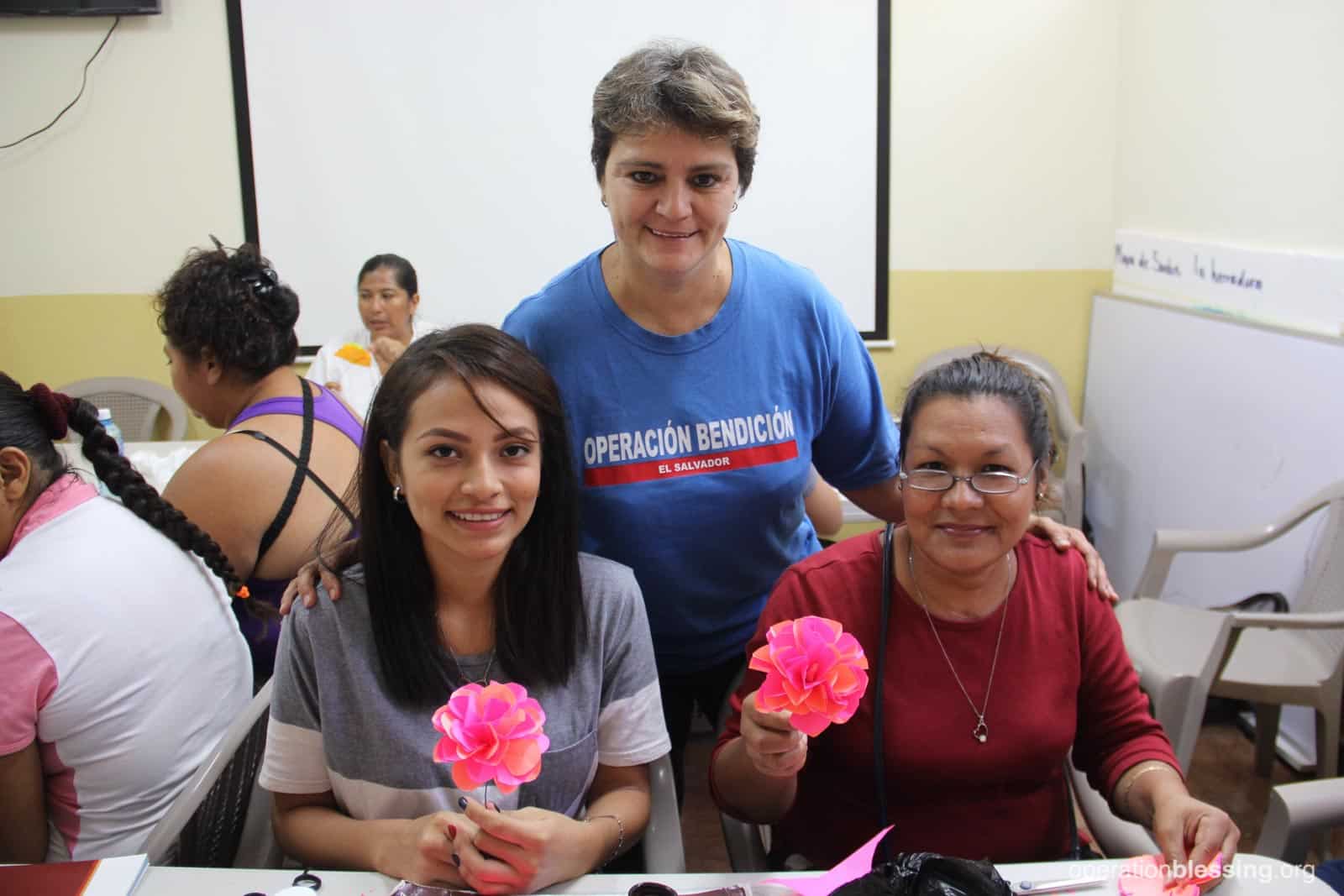 Maria began selling her creations, and received many orders for special occasions and holidays in Latin America. Since that time her orders and production have only increased. Together, she and her mother are building a successful business.
"Thanks to Operation Blessing for this beautiful workshop," Maria said. With a new skill under her belt, Maria and her mom can look forward to creating a secure life.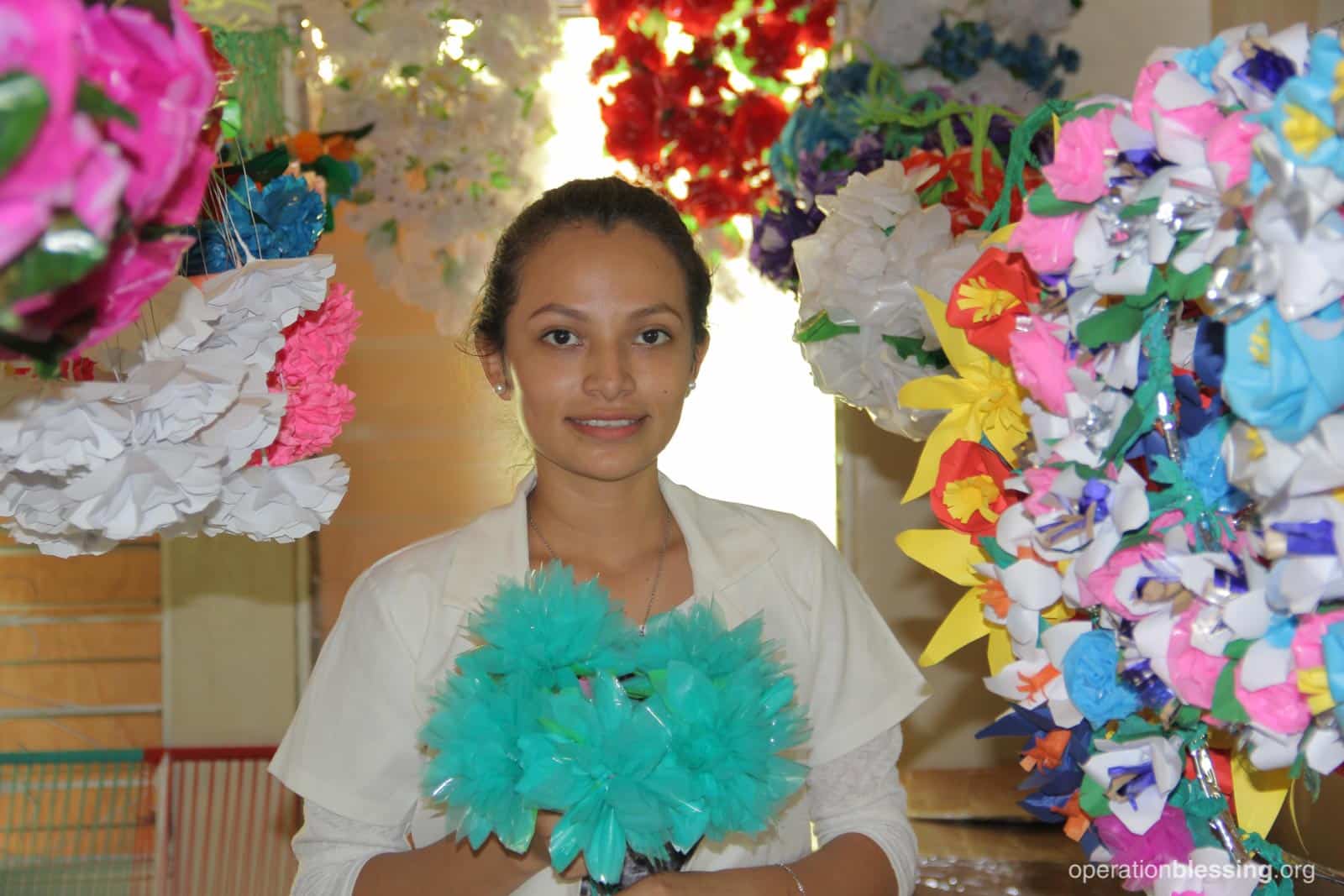 HOW YOU CAN HELP


Your support is critical in helping families fight poverty. Click here to make an online donation today and let your gift make a significant impact in the lives of those who urgently need it.