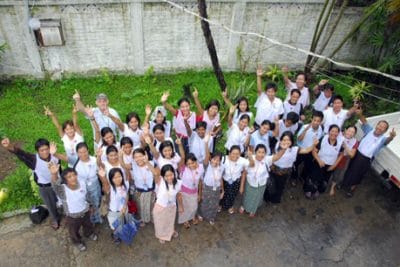 Medical teams deployed in Myanmar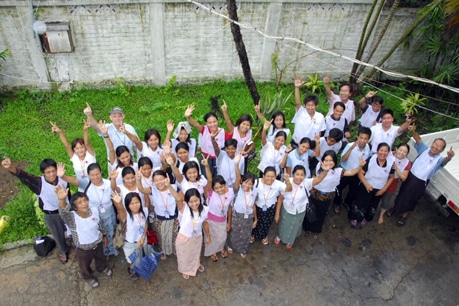 MYANMAR – Regrettably, the delta is still essentially locked down to expats and foreign aid workers. In addition, we heard that cyclone victims are now being told to leave the temporary camps and return to their devastated villages.
Despite all that, there is some great news to report. We were able to enlist 31 doctors and nurses to deploy to the delta after spending about a week training and preparing them. We actually ended up with 6 more than originally anticipated (1 extra doctor and 5 extra nurses).
After their intensive training time, we outfitted them with sleeping bags, raincoats, high rubber boots, mosquito nets and life preservers. We also had nice vests made for them. They departed on Wednesday and began seeing and treating patients on Thursday.
More updates to follow soon…
HOW YOU CAN HELP

Your support is critical to providing relief for the hungry, water for the thirsty, medical care for the sick, disaster relief for those in crisis, and so much more.
Click here to make an online donation today
and let your gift make a significant impact in the lives of those who urgently need it.

Print Friendly