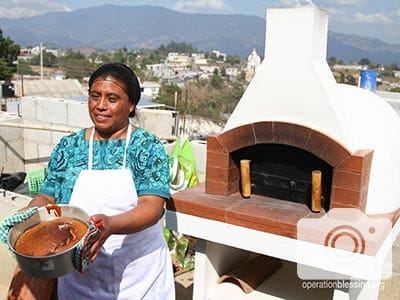 Miriam's Home Bakery
When Miriam's husband died, she became the sole support for her four children. After learning to bake, she was able to cook small quantities of cakes to sell in her home bakery, but she did not have the supplies to make enough to cover their expenses. Operation Blessing gave Miriam a new oven and all the tools she needed to increase her output and help her care for her children.
HOW YOU CAN HELP

Your support is critical in helping families fight poverty.
Click here to make an online donation today
and let your gift make a significant impact in the lives of those who urgently need it.