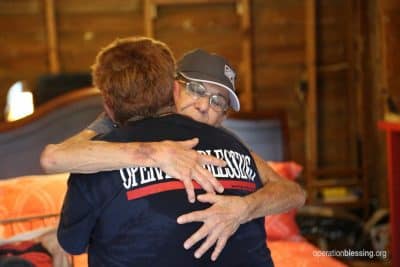 More Than a Makeshift Home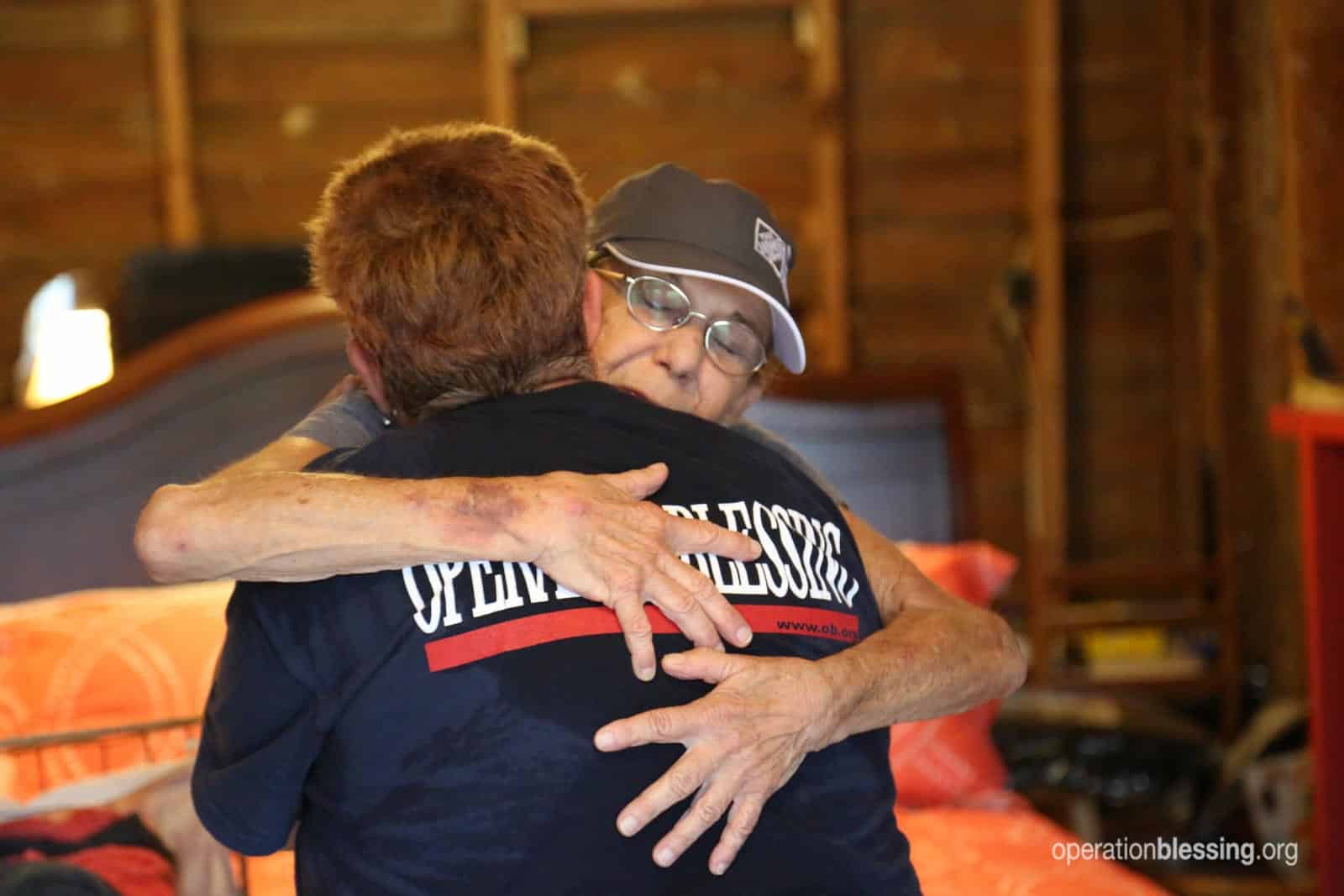 TEXAS – Sweat soaked Priscilla's clothes as she woke up in the car where she'd been living since Hurricane Harvey struck. The 66-year-old turned on the AC just long enough to cool down before turning it off again and lying down on her eight-dollar air mattress for another night of sleeping in the back of a rented car in front of her ruined home.
Priscilla was home when the flood swept through. In the early hours of the morning, she picked up her two 12-year-old Chihuahuas and waded through the waist-deep water in her house. Her son and a neighbor were waiting with a boat to get her to safety.
It was almost a week and a half before she could return to see what was left of her home. Due to a lung condition and the presence of mold, she could not even enter. Her floors were buckled and her belongings damaged. Sadly, she would soon learn that almost nothing was salvageable.
"I lost about everything I own," Priscilla said. "And I don't have anything to be able to start over with."
Her garage was missing a wall, but it was the most hospitable part of the house, so she decided to make it her makeshift kitchen, dining room, and laundry room. She purchased a refrigerator and a stove with the modest funds she received from FEMA and other organizations.
Priscilla had a bedpan filled with water for bathing each morning. A single, small, window air-conditioning unit worked to cool the house, but in the 90-degree weather, it could not keep up with the heat. Despite all this, Priscilla remained positive and never complained.
Operation Blessing and long-time partner, The Home Depot, joined together in Texas to help victims of Hurricane Harvey, including Priscilla. A team of Home Depot volunteers worked hard to remove soggy insulation and soaked drywall, stripping her house down to the studs to prepare it for rebuilding. But when OBI and Team Depot saw Priscilla's living conditions, they teamed up to do even more.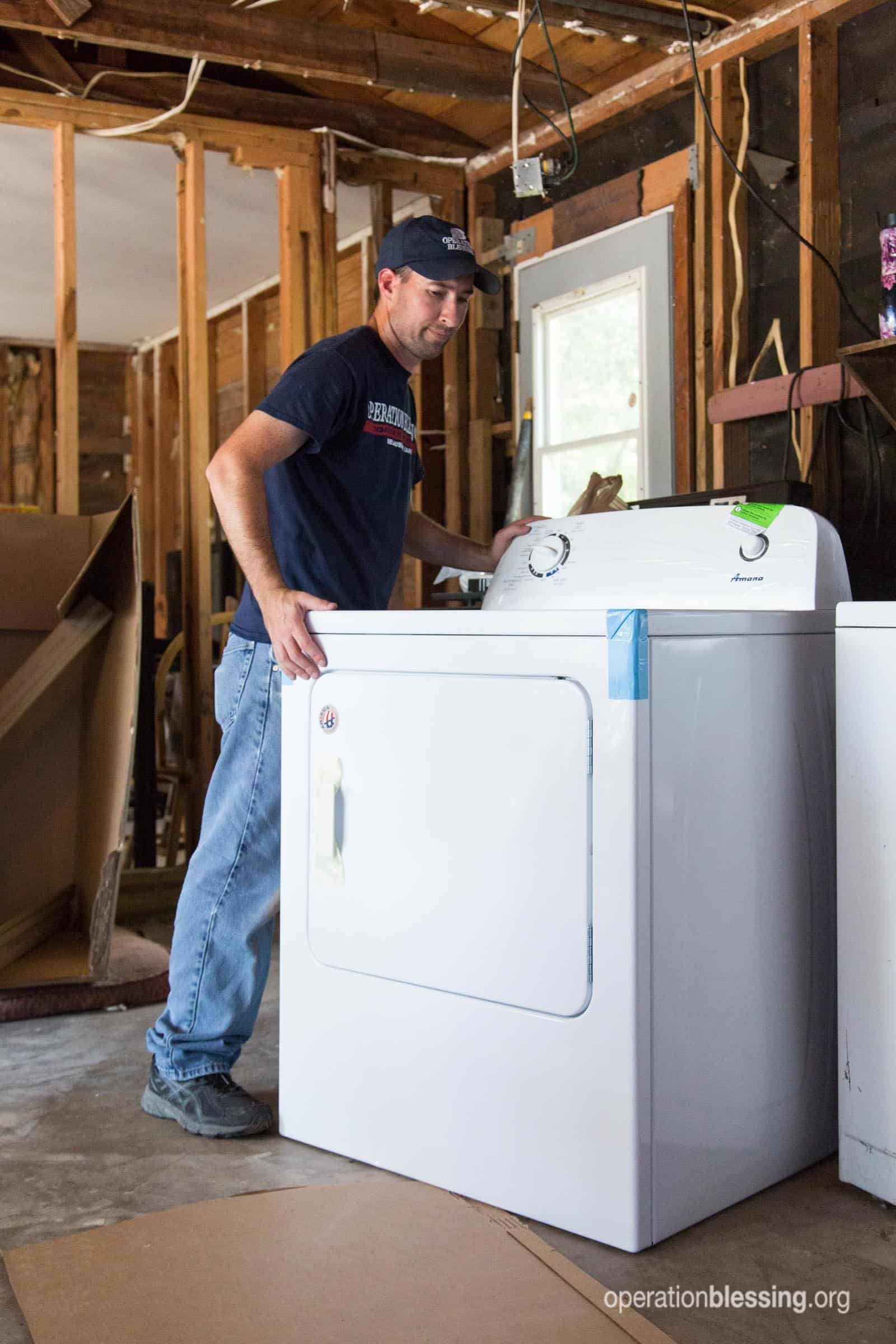 Priscilla had many needs, but the most important was a better place to sleep. Another air-conditioning unit would mean her house would not be so uncomfortably hot, and a dryer would make it easier for her to do laundry.
Operation Blessing and The Home Depot provided all that, and more! Tears ran down Priscilla's face as the team delivered and installed the air-conditioning unit and dryer and assembled her bed, dressing it with brand new linens. They even purchased bath towels, hand towels, and washcloths.
"This is the first time I have ever had matching bath towels," Priscilla said.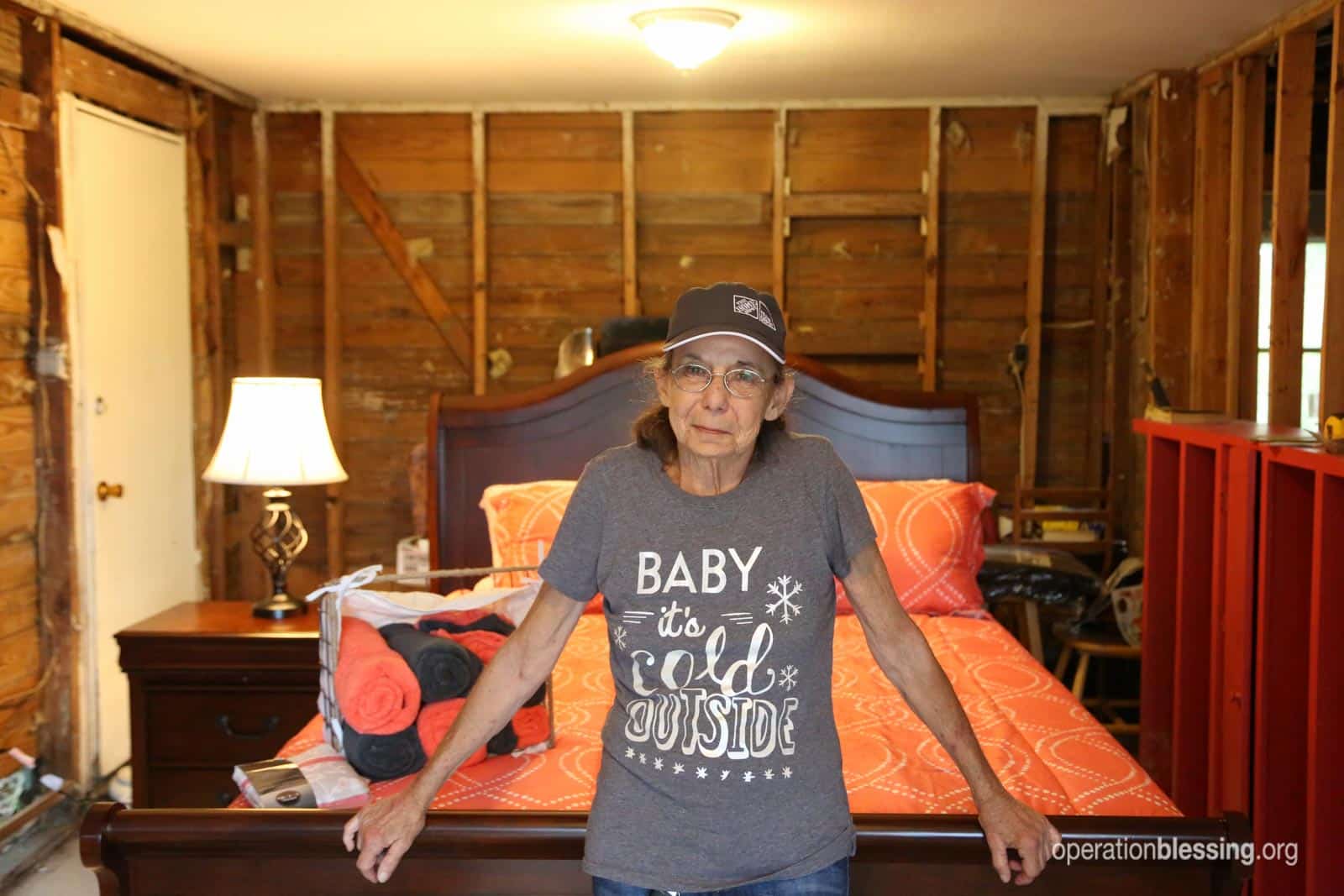 Priscilla is only one of the many Hurricane Harvey victims whose lives have been touched by Operation Blessing and volunteer teams—like The Home Depot—as they struggle to pick up the pieces of their lives. Like many others, Priscilla is still a long way from recovery, but she is thankful to sleep in a real bed again.
"Thank you, Operation Blessing and Home Depot for blessing me, doing God's work," Priscilla said. "I feel like God has worked through you guys."
HOW YOU CAN HELP


Your support is critical in helping families fight poverty. Click here to make an online donation today and let your gift make a significant impact in the lives of those who urgently need it.

Print Friendly