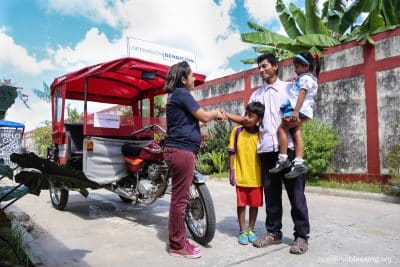 Navigating with Confidence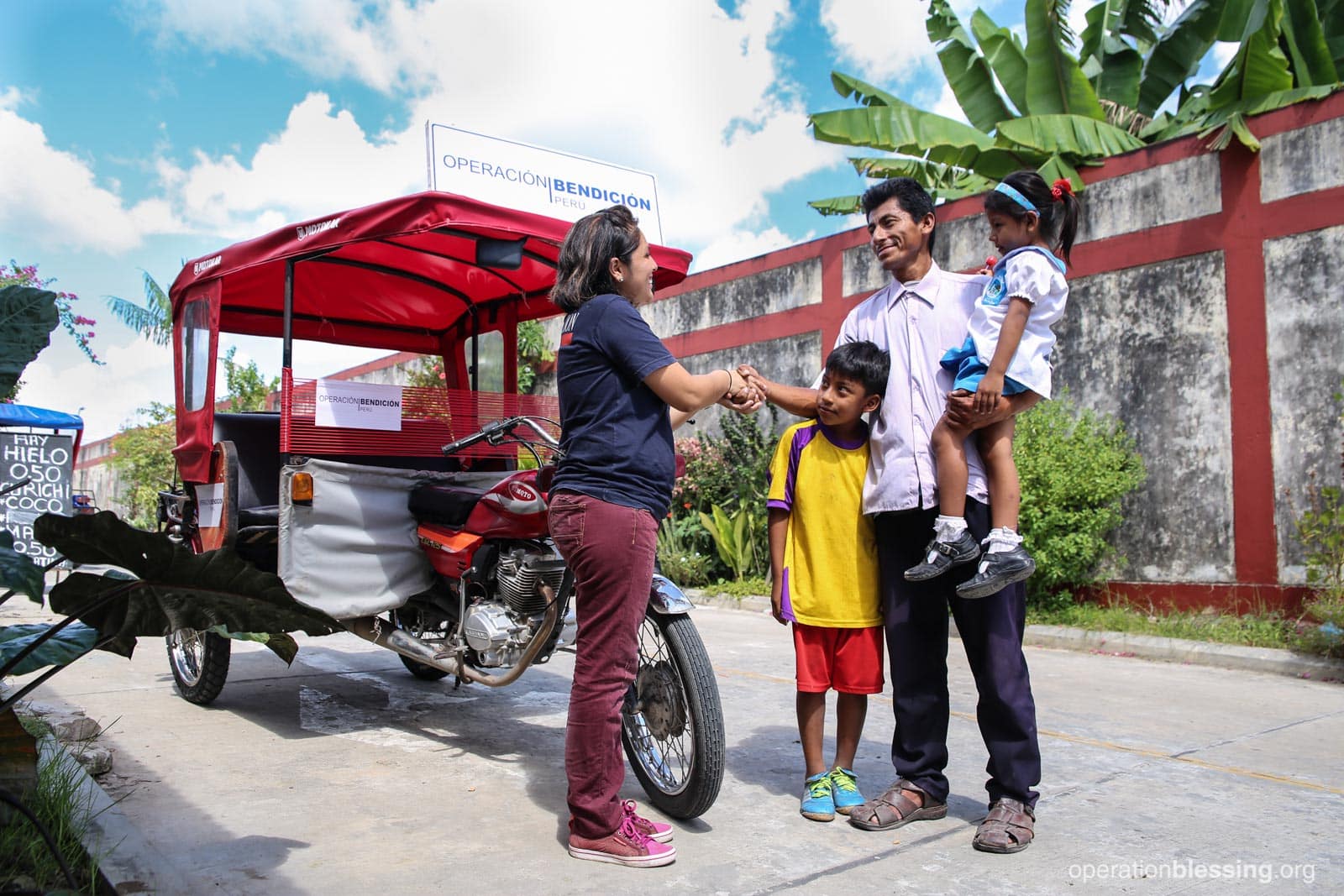 PERU – When 43-year-old widower Roberth begins work each day at 3:00 in the morning, he is thinking about two things: getting his old mototaxi through another day and making enough money to provide for his two children, Danny, 9, and Neyva, 5.
Roberth lost his wife last year and has been struggling to be provider and caregiver for their children ever since. Their fuel tank was stolen, making it impossible for him to cook meals, but he can — and does — work as hard as he can to make a good life for his son and daughter.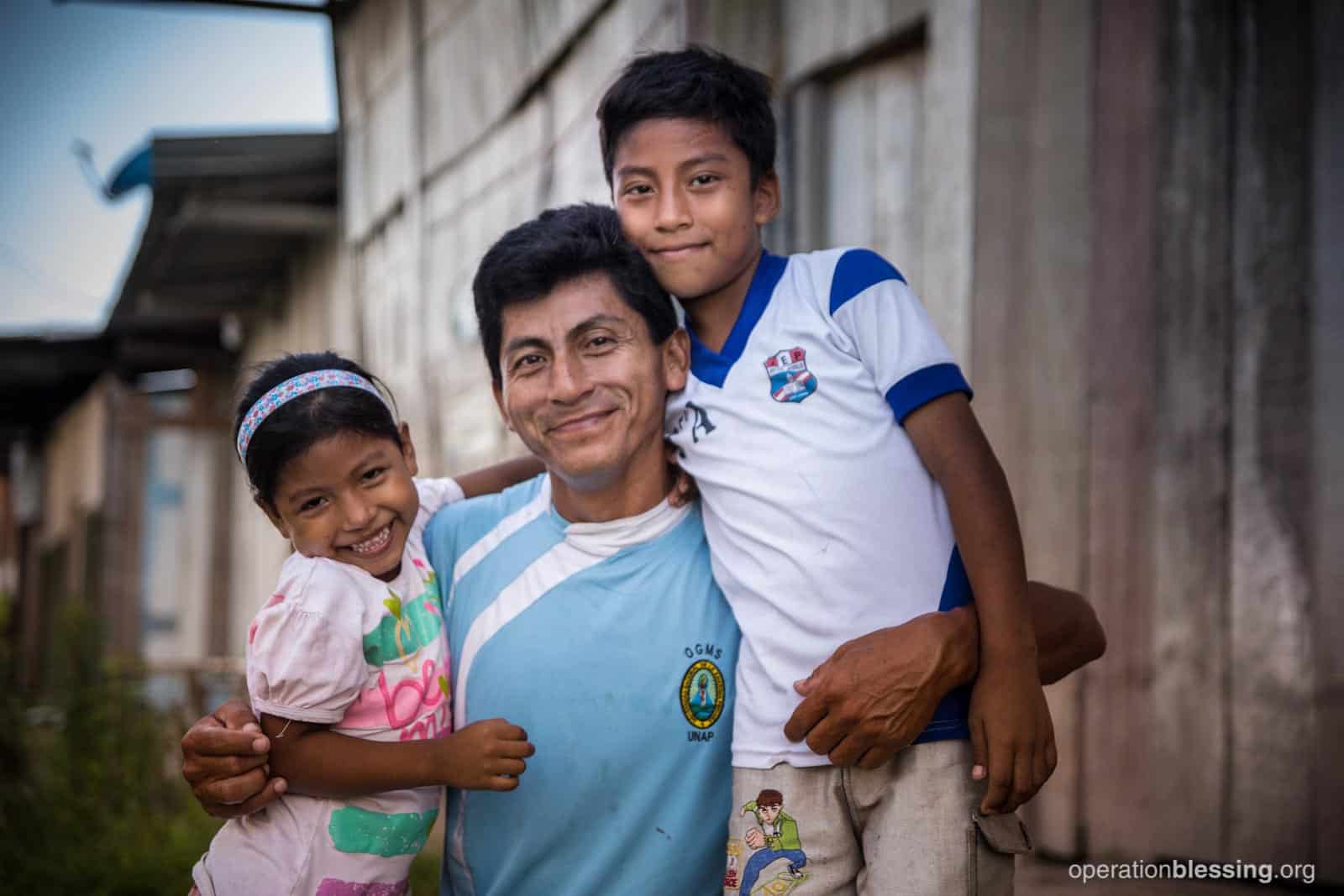 As resilient as Roberth has been, his mototaxi's poor condition was an obstacle he wasn't sure how to overcome. With broken pieces, deteriorated tires, and a worn-out drag system, he couldn't grow his business. His daily income was just enough to feed his children and keep them in school. Saving for a better mototaxi just wasn't an option.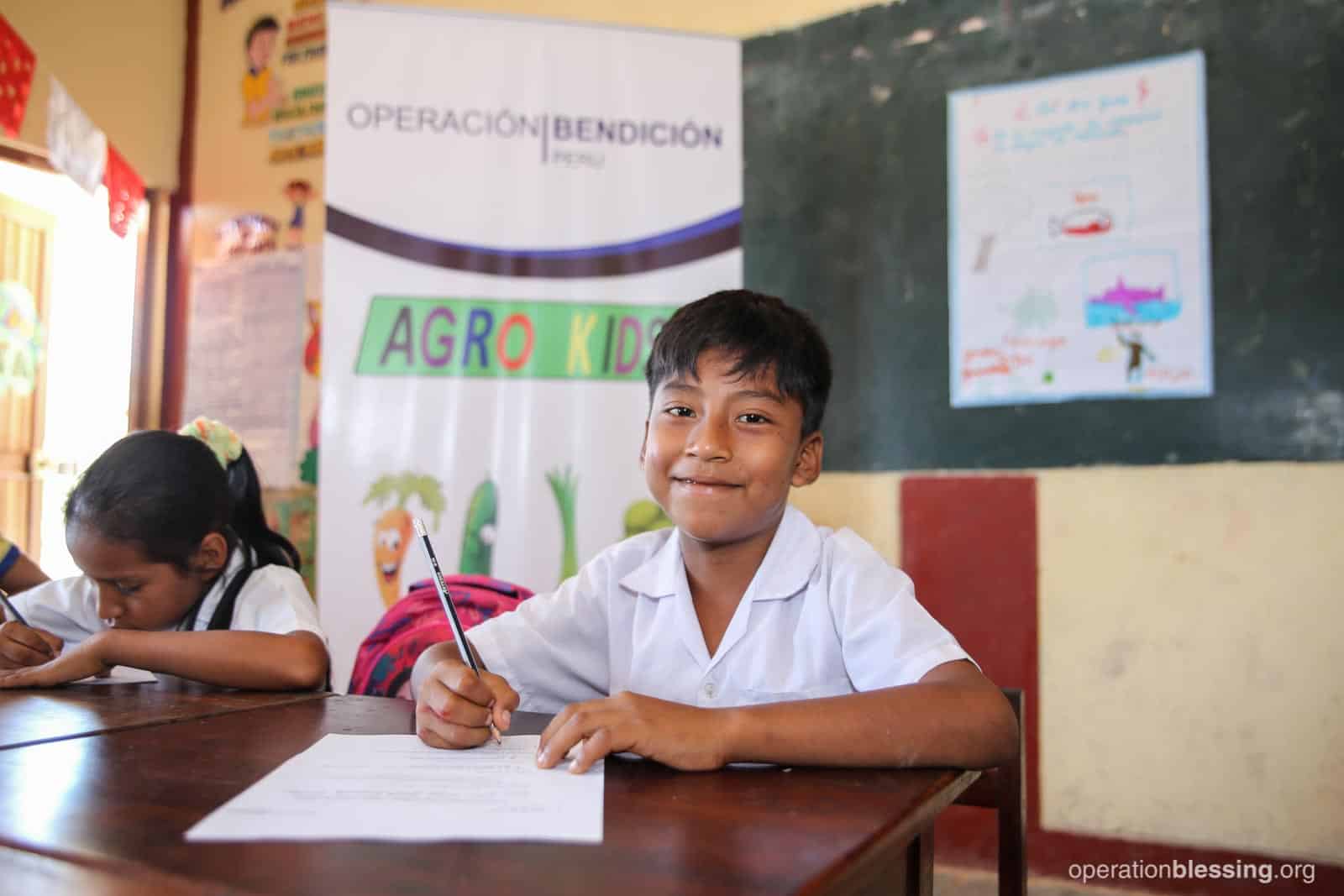 Operation Blessing learned of Roberth and his family through our AgroKids program at Danny's school. Volunteers were impressed with the boy's strong work ethic and enthusiasm for learning sustainable agriculture practices.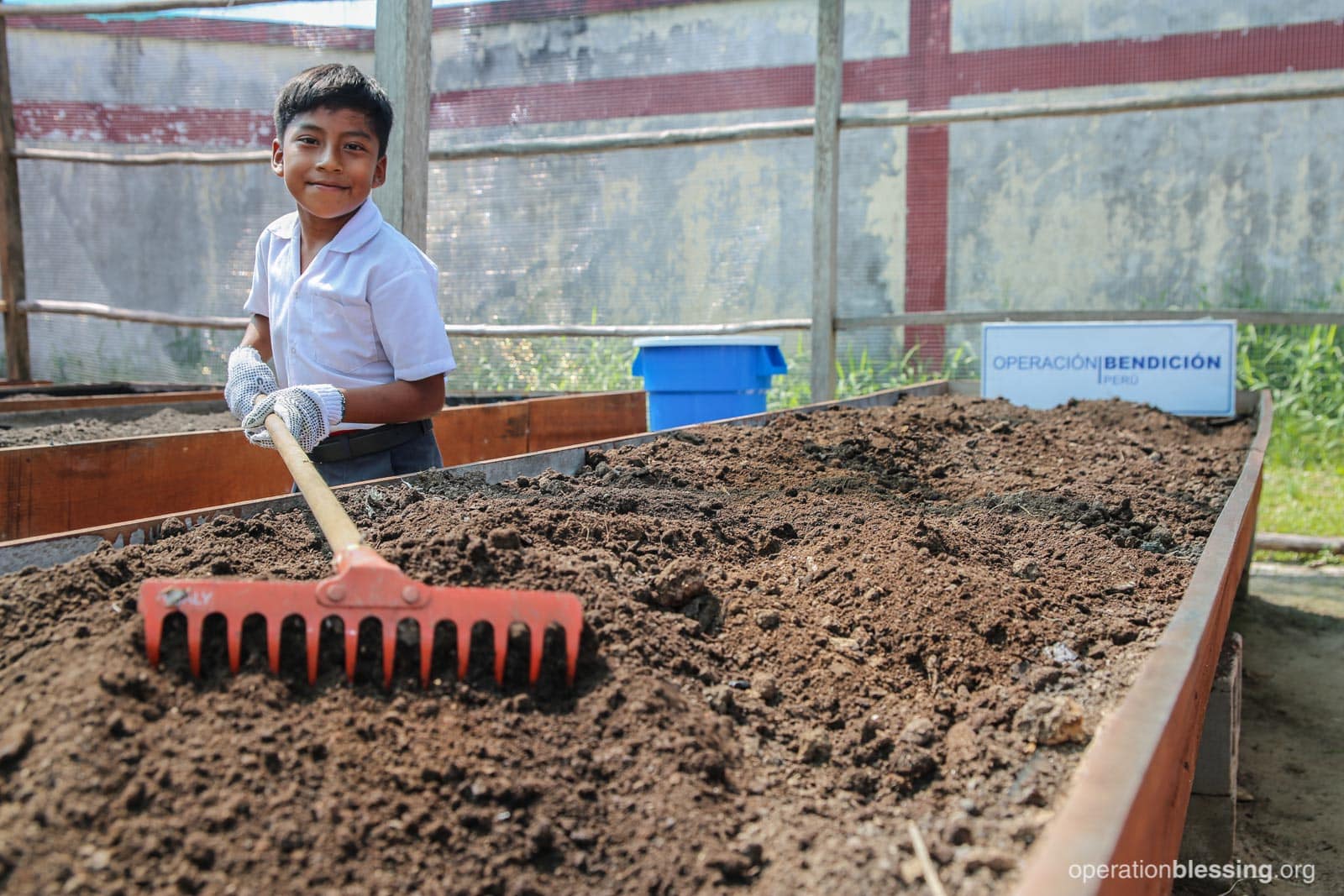 Upon meeting Roberth, OBI learned of his recent challenges and set to work giving him a hand up. His home's fuel tank was replaced, allowing Roberth to cook for his children once more. Volunteers also worked to completely refurbish the mototaxi to make it safe and reliable.
"Now I'm driving with more confidence because everything is new," Roberth said.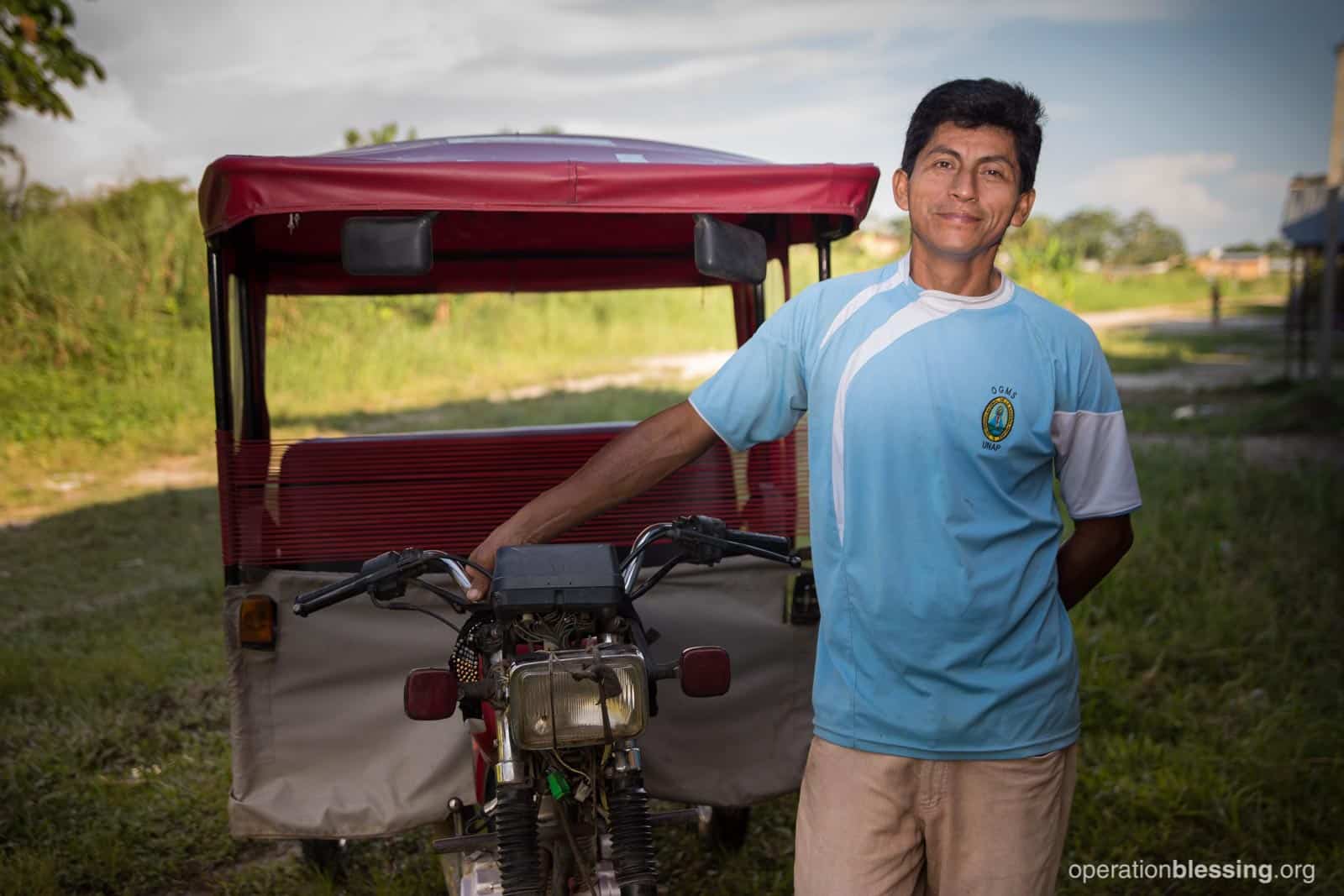 As Roberth continues to work hard, determined to provide well for his children, his renewed confidence and ability to grow his business should keep his mototaxi — and his family — on a smoother ride from here on out.
HOW YOU CAN HELP

Your support is critical to providing relief for the hungry, water for the thirsty, medical care for the sick, disaster relief for those in crisis, and so much more.
Click here to make an online donation today
and let your gift make a significant impact in the lives of those who urgently need it.

Print Friendly