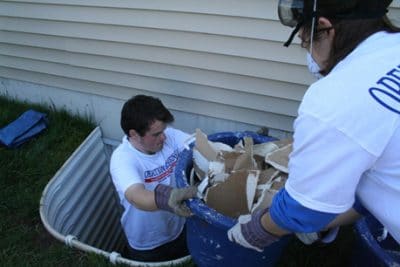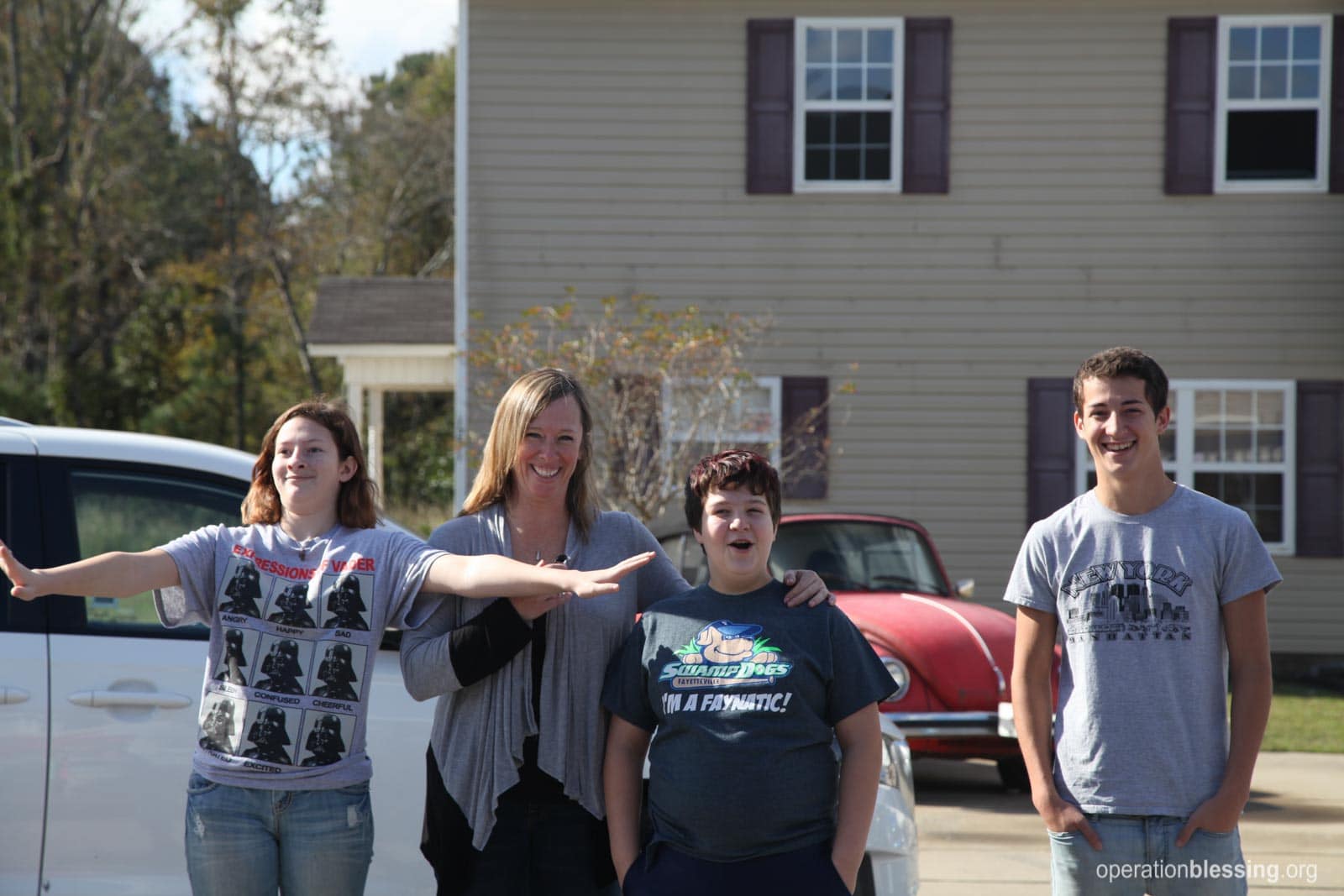 FAYETTEVILLE, N.C. – Hurricane Matthew flooded Kim's house in North Carolina and destroyed her belongings only a year after she and her children had moved in. Everything she had known was lost—but an Extreme Blessing gave her family the opportunity they needed to start anew.
Kim remembers well the sight of her house when she hitched a ride on a boat through her flooded neighborhood. But more than that, she remembers the call of her teenaged son as she yelled his name across the water.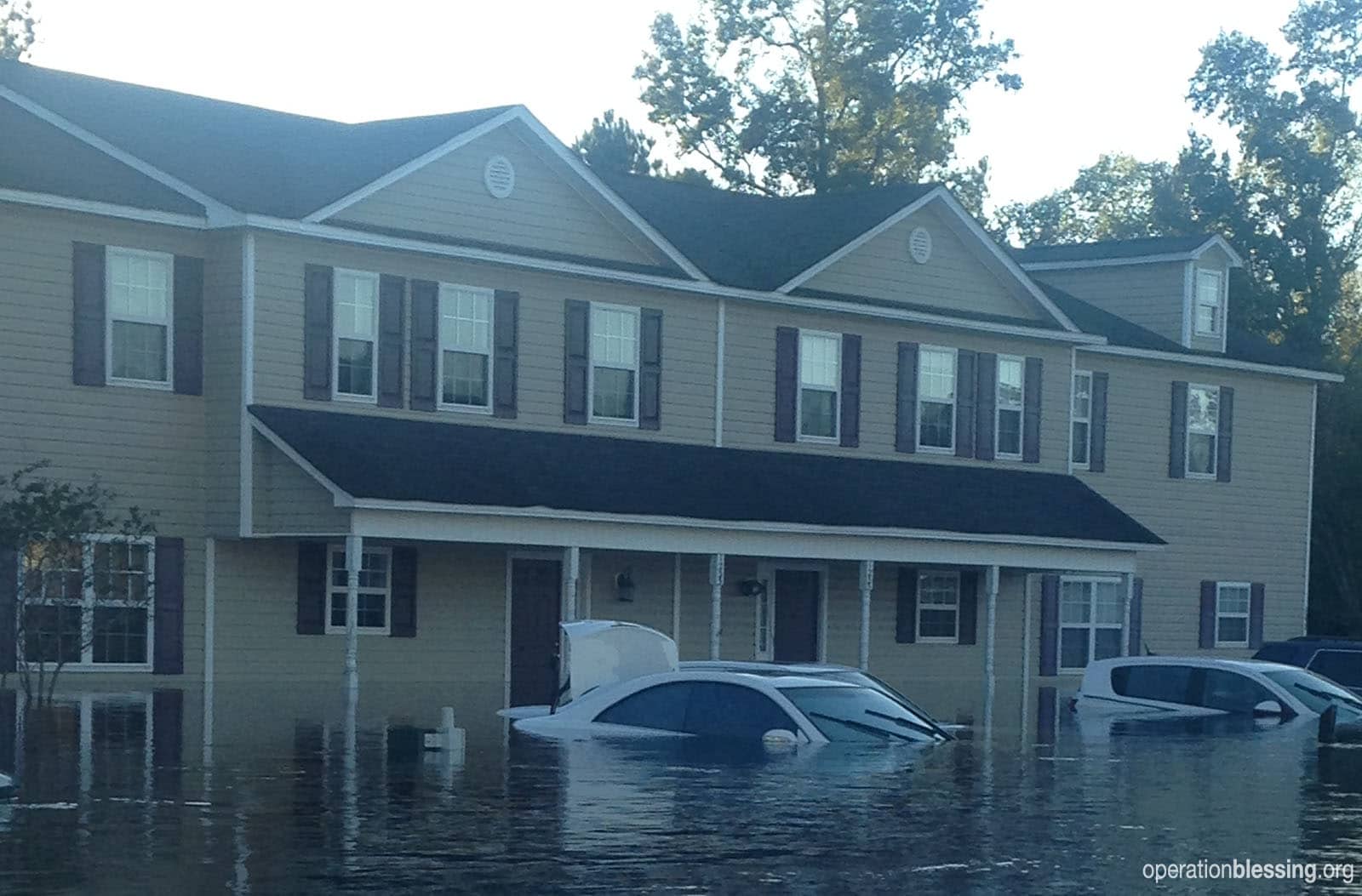 The two had not spoken since the night before when he was trapped home alone as the waters rose while Kim worked her shift as a nurse at the nearby hospital. When Kim heard Michael's voice call back, "Mom!" relief rushed over her. The two reunited and rode the boat out of the neighborhood, not knowing what would be left of their house when the floodwaters receded.
When they finally made it home, everything had been lost. Kim felt overwhelmed when she saw how much work had to be done, but soon Operation Blessing reached out to her with a team of volunteers ready to help.
"It was amazing. I can't imagine having to do all that—pulling everything out—if it was just me," she said.
Operation Blessing's team of volunteers pulled the ruined furniture and other belongings to the curb. They removed soaked sheetrock and insulation, but little did Kim know, that was only the beginning.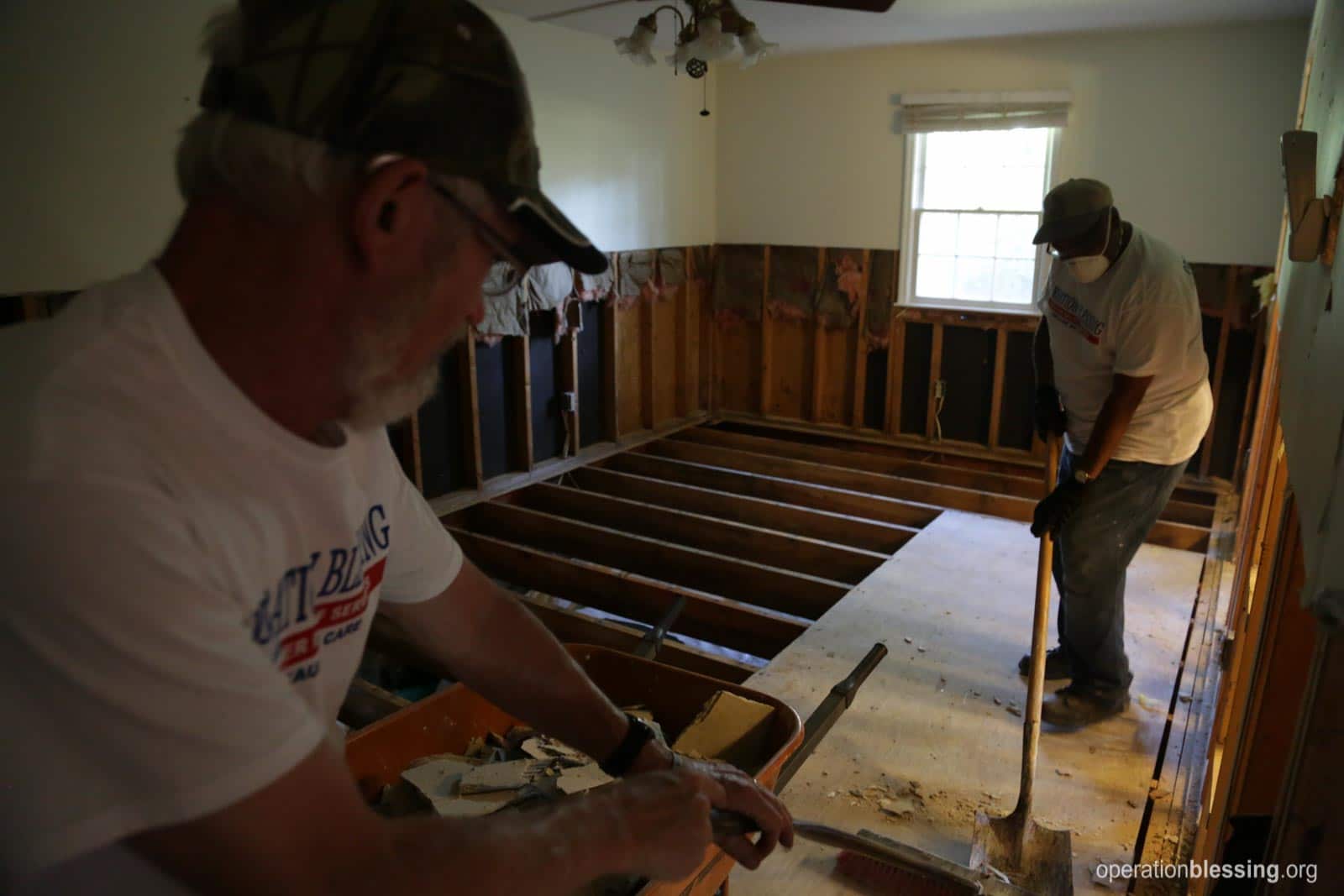 As soon as the team met Kim, staff members knew she was in need of a special blessing.
Kim had struck a rough patch before the hurricane hit. She just finished nursing school and started her first job as a nurse, but before her family even settled in to their new routine, Hurricane Matthew slammed Fayetteville.
While the family made plans to move into a borrowed RV in the driveway of their broken home, Operation Blessing's United States disaster relief team made plans to restore it.
It took four weeks of work and around 1,000 volunteers who gave their time freely to help this and other hurting families in hard-hit Fayetteville. Operation Blessing told Kim they were working on her house a little, but gave no indication how much they might accomplish.
"I thought it would be maybe the floors and the walls so I would have a base and I could go from there," she said later. "It was way more than that, way more than that."
When Kim and her children returned to their house, they had no idea what waited them—their fresh start.
Beyond walls and flooring, the volunteers and Operation Blessing staff filled her home with the necessities her family needed to start over. Kim and her children now have all new furniture, bedding, appliances and more. The walls are filled with personal touches, including a section dedicated to photos of the family.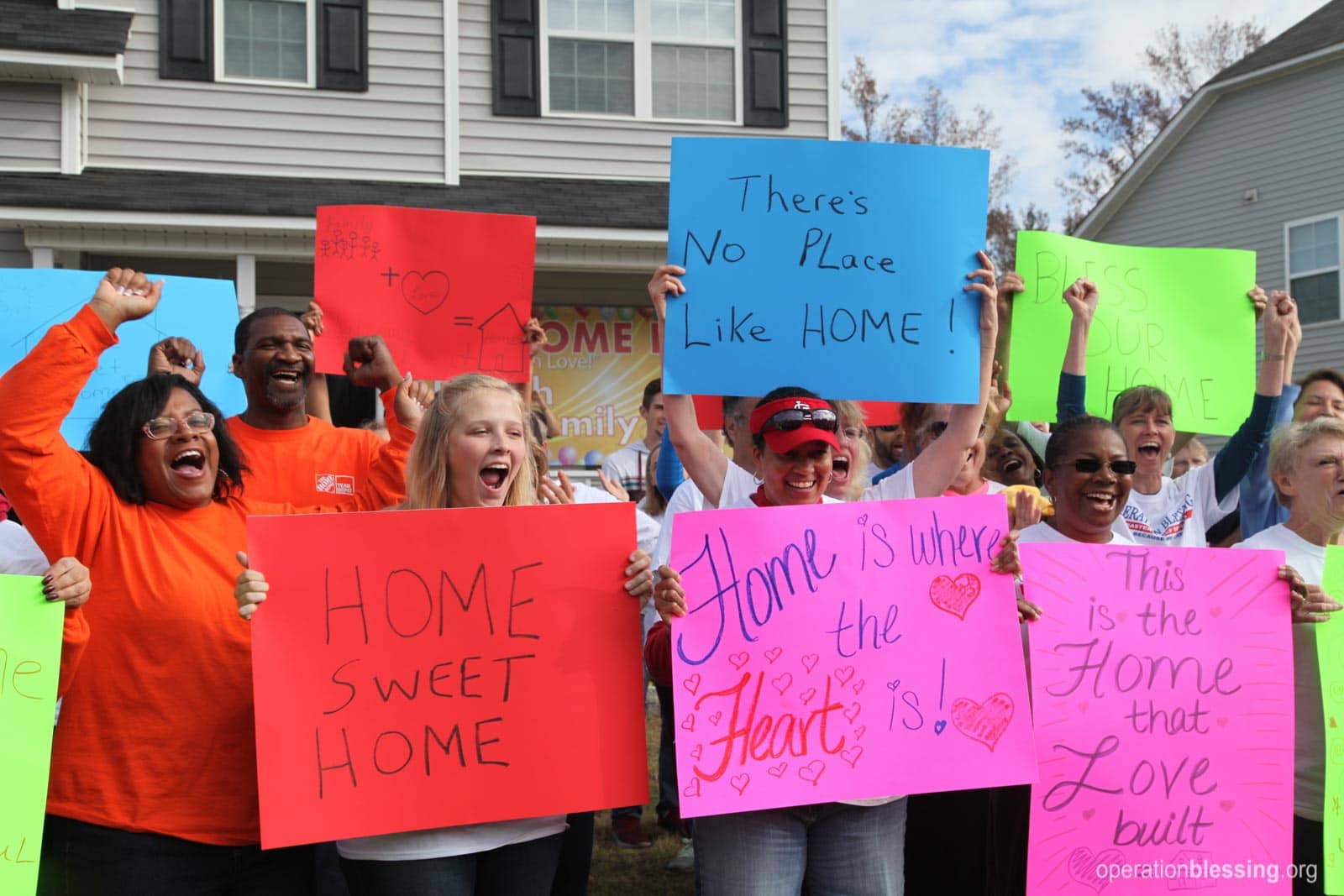 When the family arrived, the volunteers welcomed them home with cheers and applause, and when Kim saw all that they had done for her, she cried thankful tears.
"It's been a God-send," Kim said. "This has definitely been life changing."
The weight of her damaged house lifted as she realized that her family would no longer have to live in an RV while trying to rebuild on a tight budget. Instead, they are safely back in their home and looking forward to what comes next.
"I don't have to worry about everything here. I can go on and do life," Kim said. "The future looks amazing."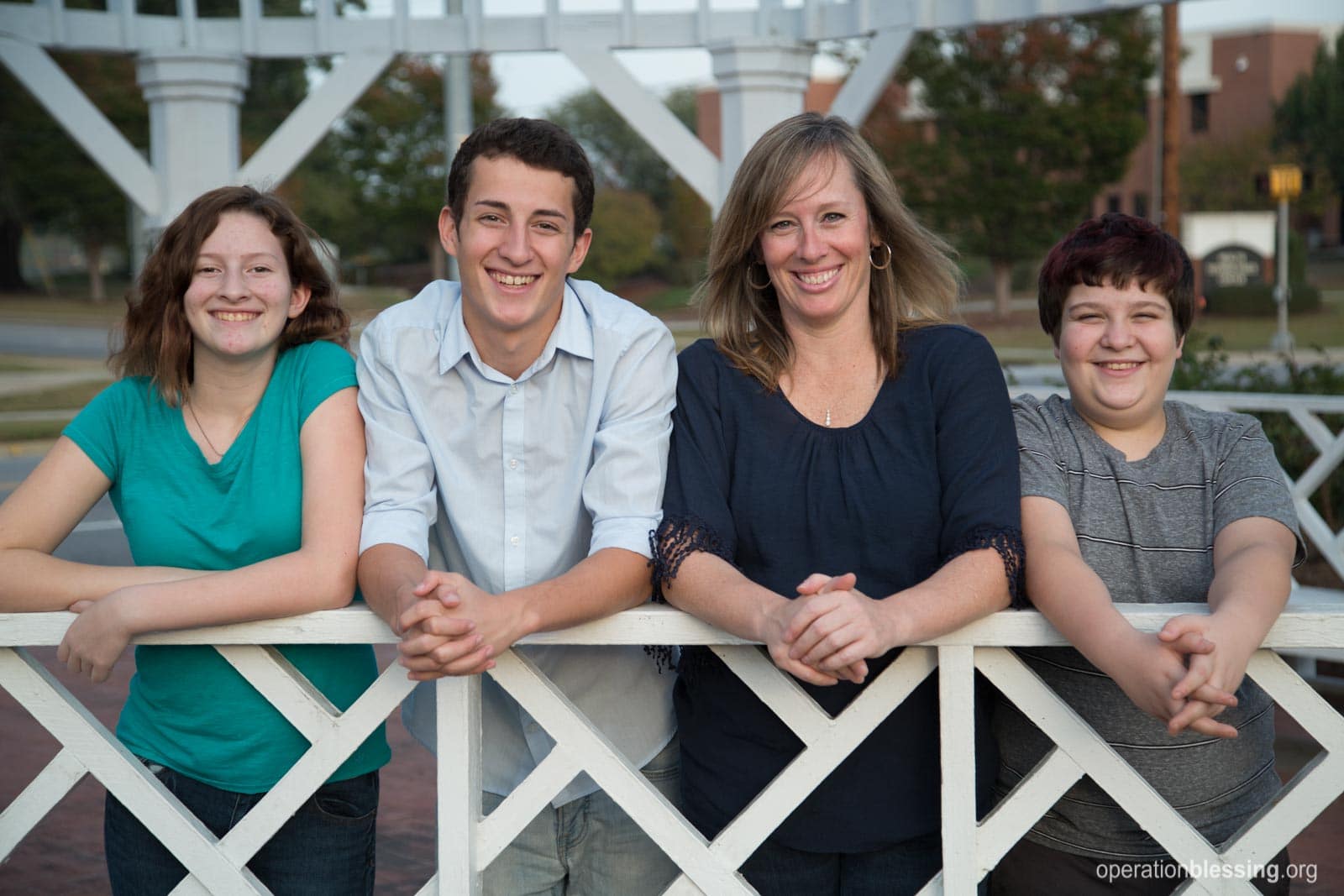 HOW YOU CAN HELP


Your support is critical in helping families fight poverty. Click here to make an online donation today and let your gift make a significant impact in the lives of those who urgently need it.