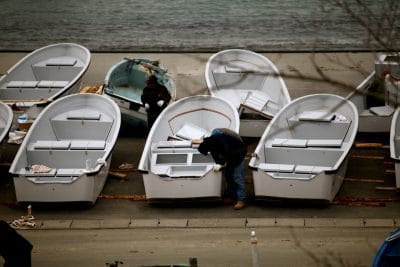 New boats arrive for Japanese fishermen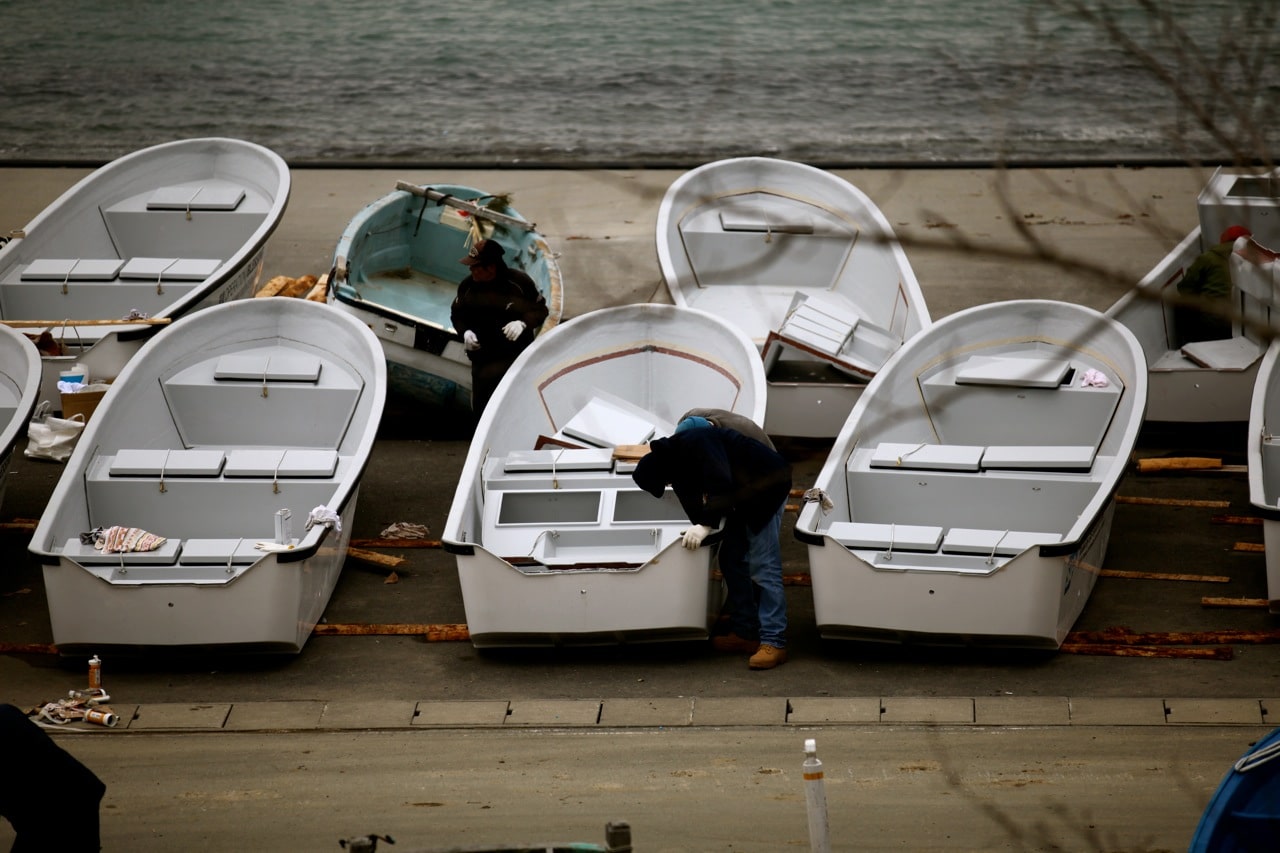 KESENNUMA, Japan— It's "all hands on deck," literally, as we assemble the 10 boats in preparation for the big handover ceremony tomorrow.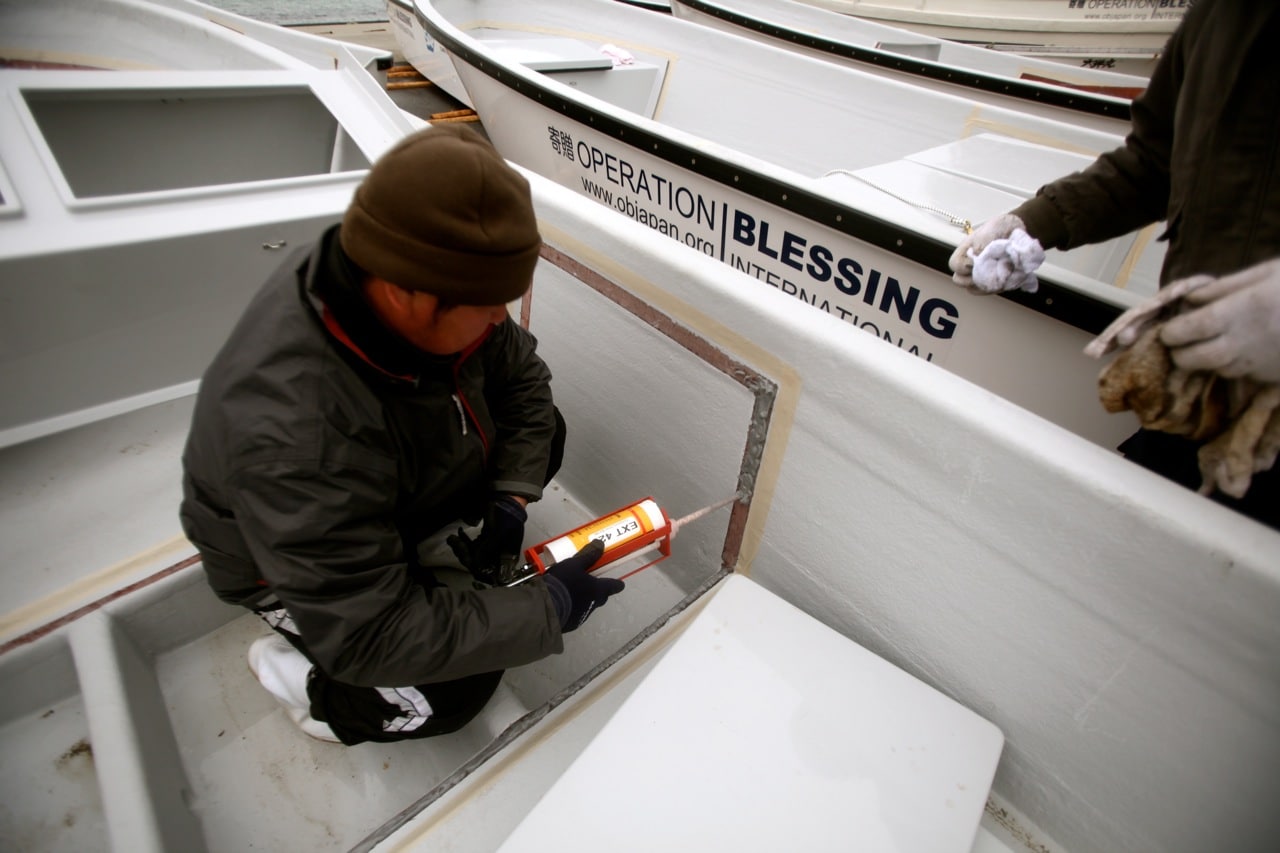 Operation Blessing and multinational software company, SAP, will present 10 new fishing boats to Japanese fishermen whose livelihoods were ruined in the 2011 earthquake and tsunami. We commissioned 20 boats to be built by General Marine of Biddeford, ME. The first 10 boats were funded by a generous donation from SAP Solidarity Fund through its Tohoku Earthquake Aid and Relief Strategy (SAP TEARS) humanitarian program.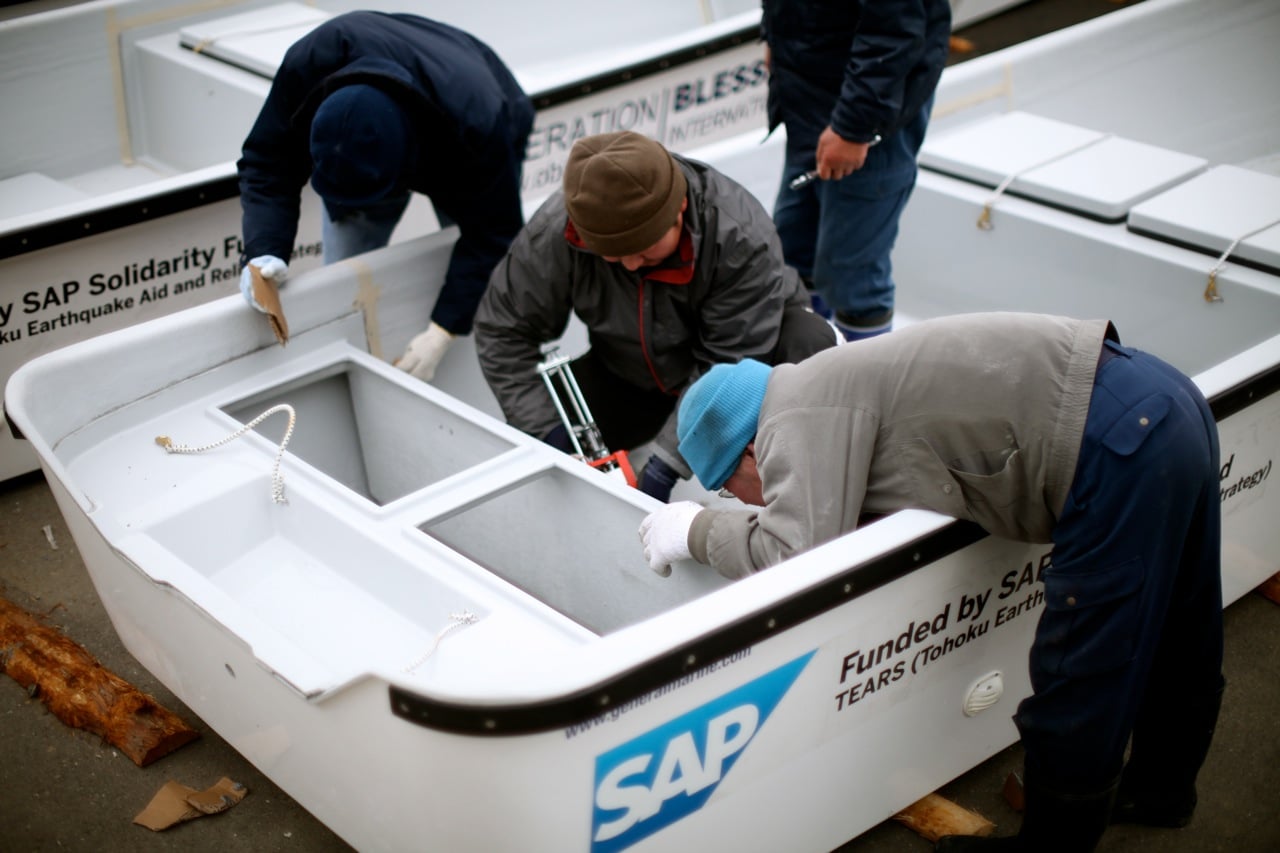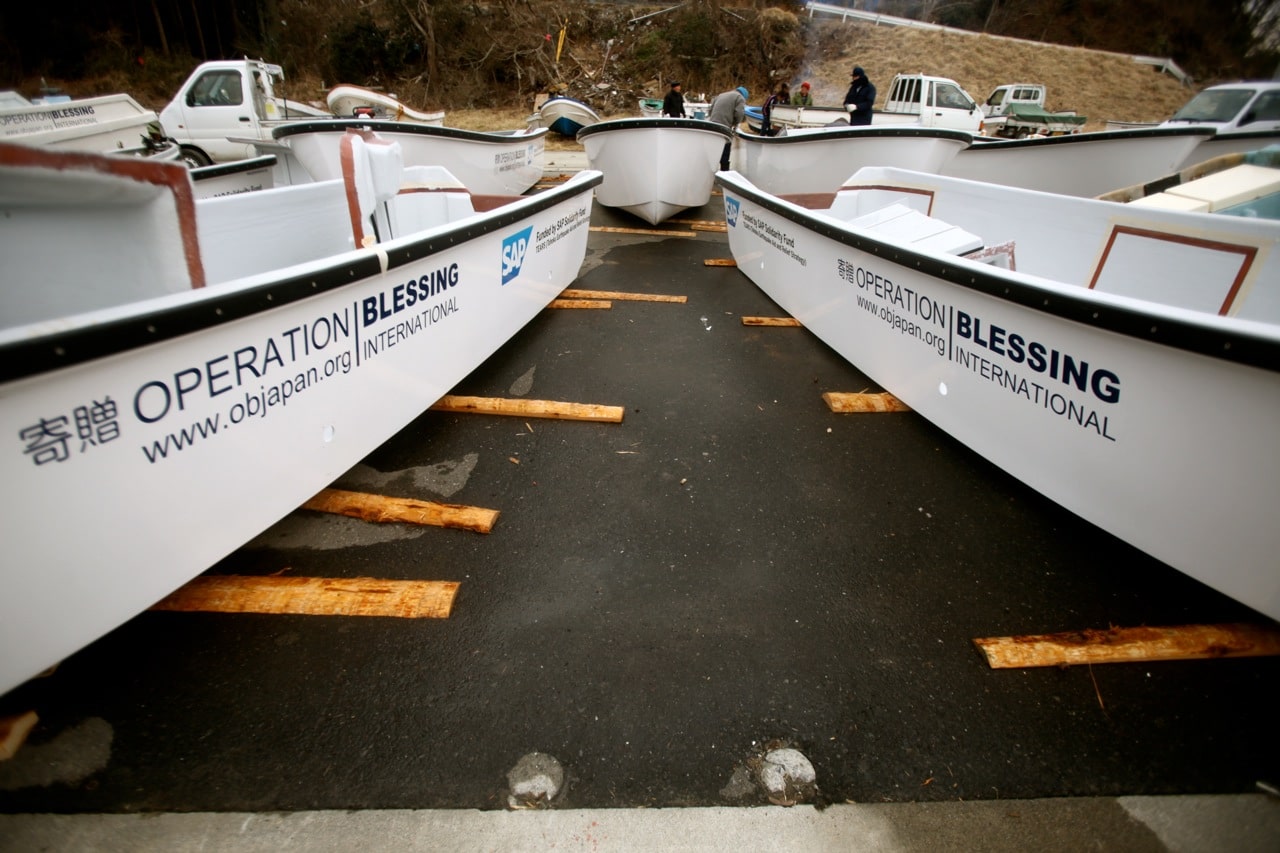 In order to ship the boats stacked inside one another, we needed to ship them without the seat compartments installed.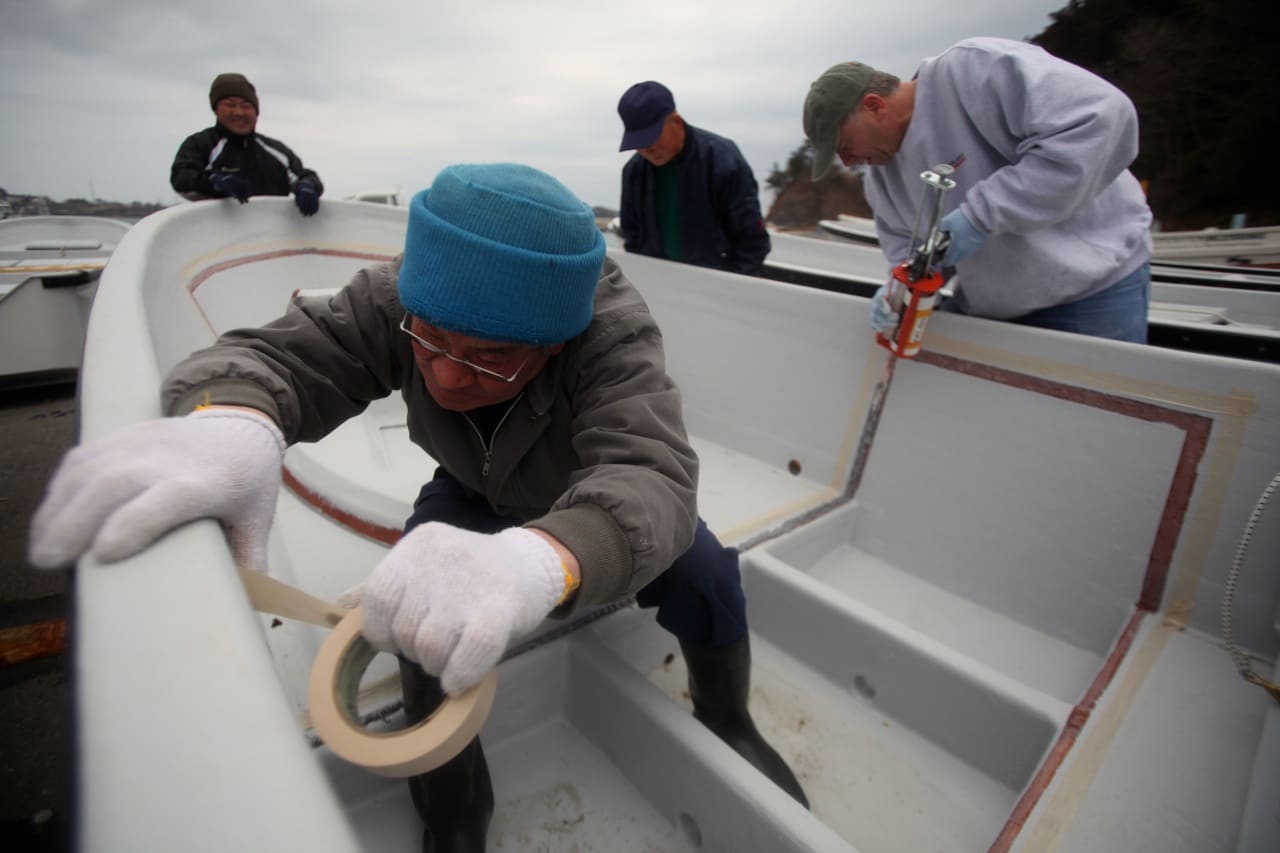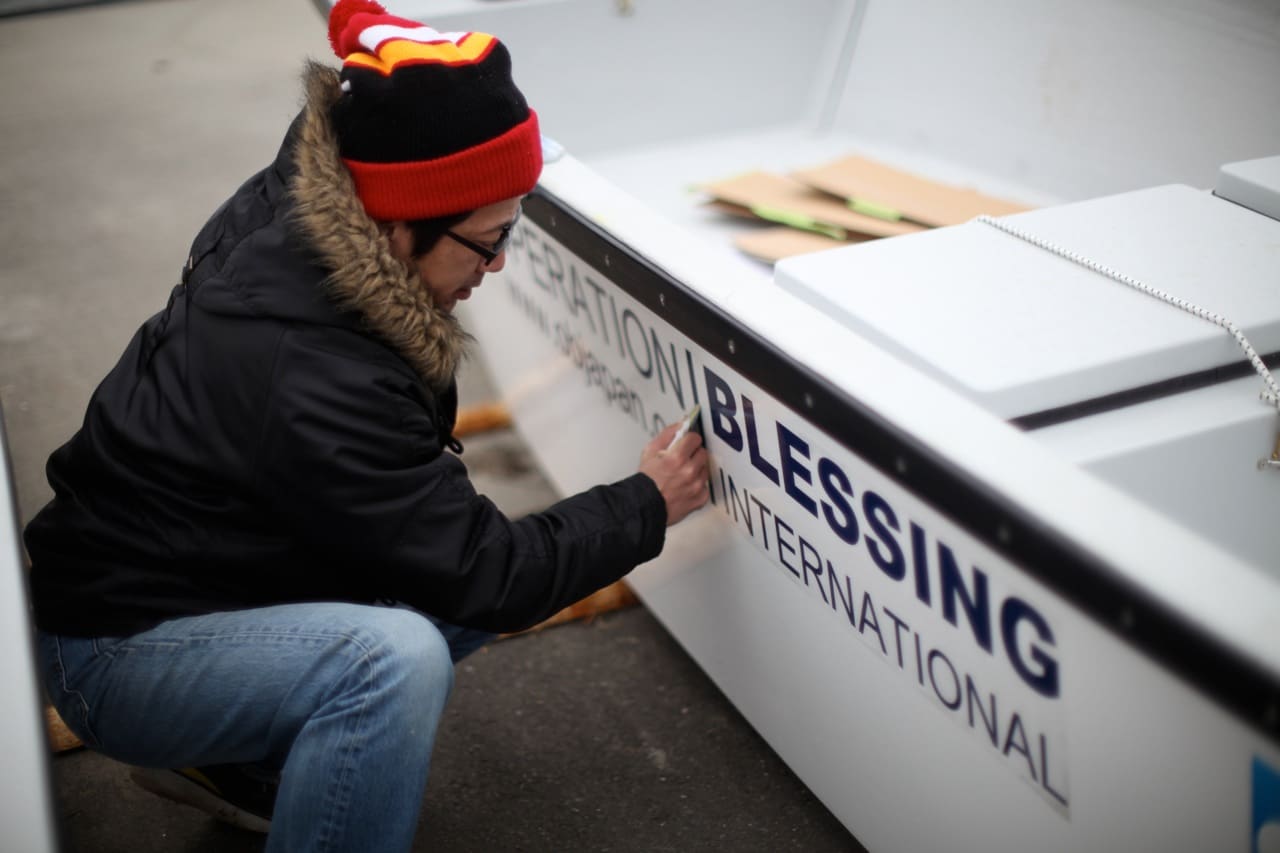 Stacey, our boat builder from Maine, has been hard at work epoxying all the components in place. It's freezing cold and Stacey has been hard at it, working alongside the excited fishermen who will receive the boats tomorrow.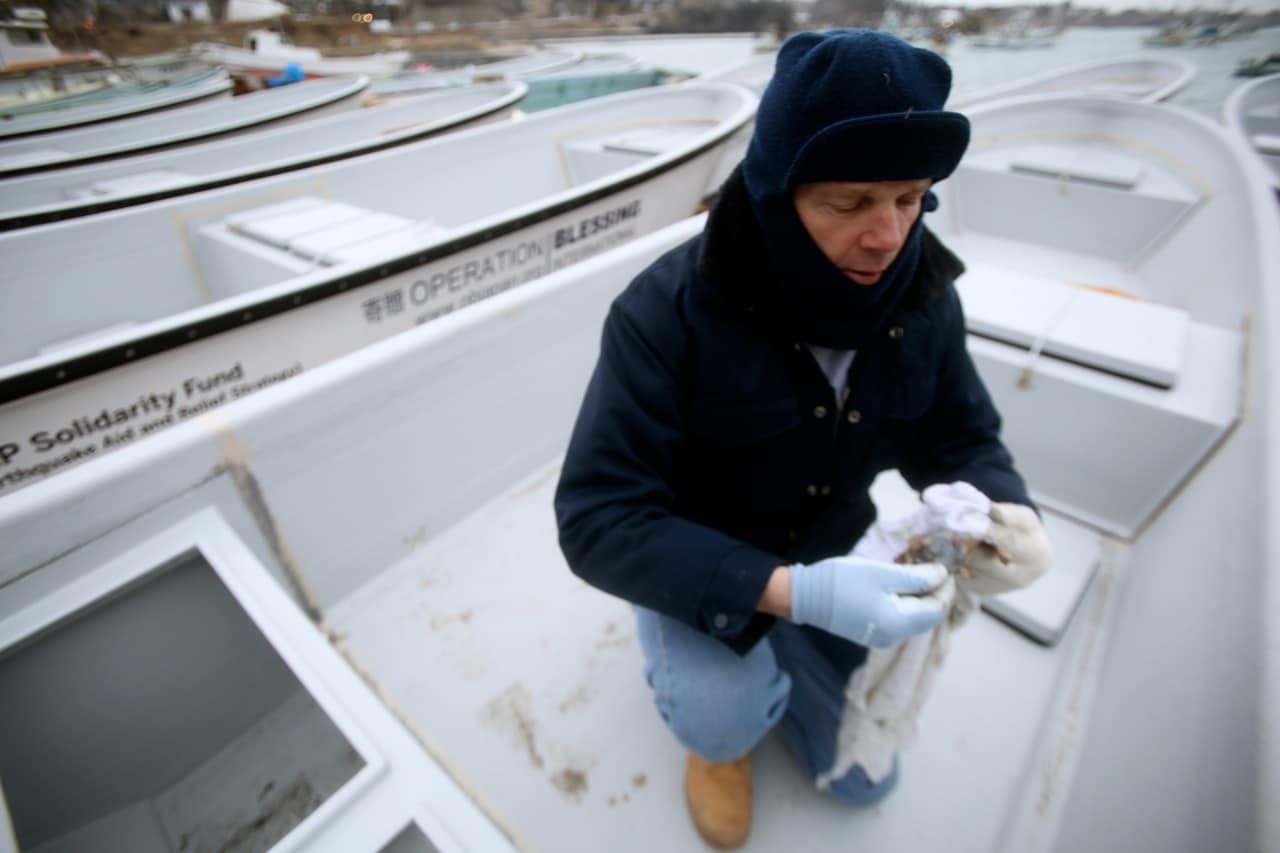 The fishermen love the boat design—the high sides will allow them to easily lean over the side and scoop up their catch whether it be, oysters, seaweed or fish.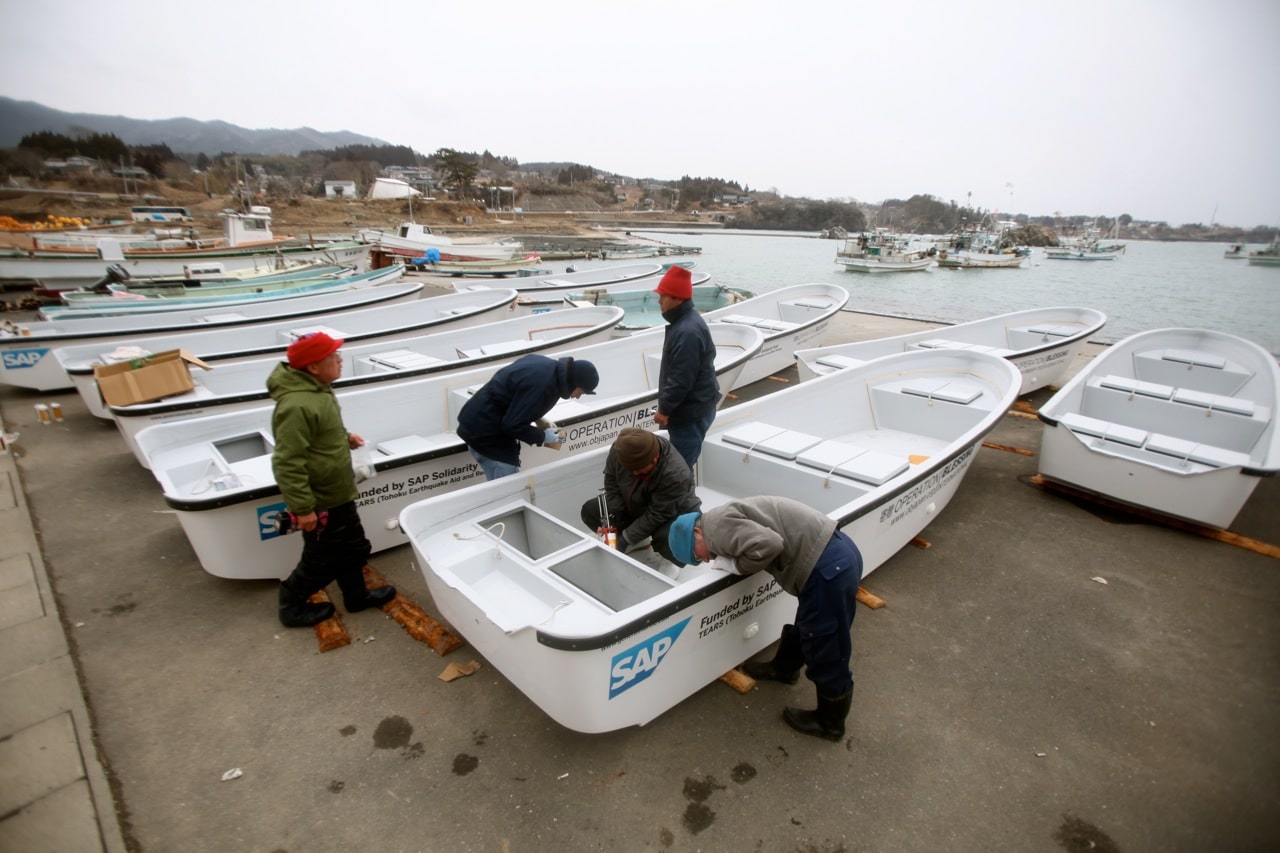 More to come on tomorrow's boat ceremony!
HOW YOU CAN HELP

Your support is critical to providing relief for the hungry, water for the thirsty, medical care for the sick, disaster relief for those in crisis, and so much more.
Click here to make an online donation today
and let your gift make a significant impact in the lives of those who urgently need it.

Print Friendly