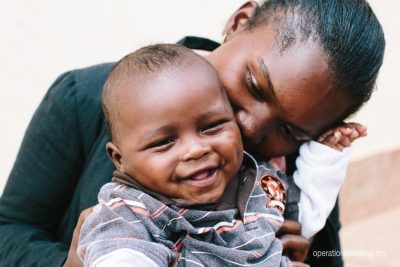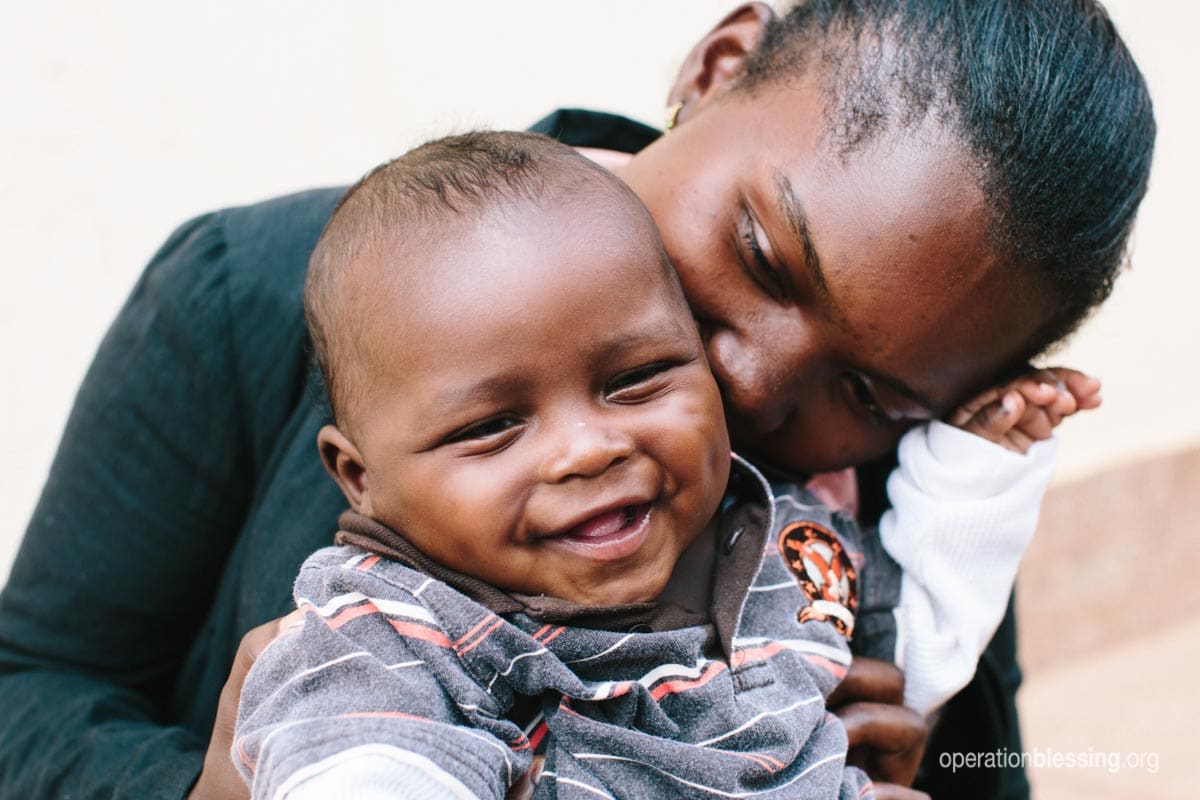 UGANDA – Sylvie entered Uganda as a refugee from nearby Congo, where civil unrest and violence take center stage in residents' daily lives. She hoped to make a better life with her husband and son, but once safe in Uganda, her husband abandoned the family. Sylvie became a single mother with only one bag of belongings to her name.
She went to a local police station for help, and there she was referred to the Abide Family Center, an Operation Blessing-supported organization. Abide works with vulnerable populations to train parents with skills that will help them sustain their families. In Sylvie, Abide saw a mother who truly loved her son, and they were thrilled to help keep this small family together. Sylvie and her son immediately received emergency housing, meals and access to medical care. Abide also enrolled the young mother in parenting and business classes.
Throughout the course of her classes, Sylvie excelled. An Abide Family Center social worker helped Sylvie find a home near another graduate of the program. Since Sylvie had left her family behind in the Congo, Abide felt it would be helpful to provide her with a built-in sense of community. She currently runs a thriving jewelry business and has settled into her new home. Together with her son, Sylvie can now look forward to a peaceful life in her new country.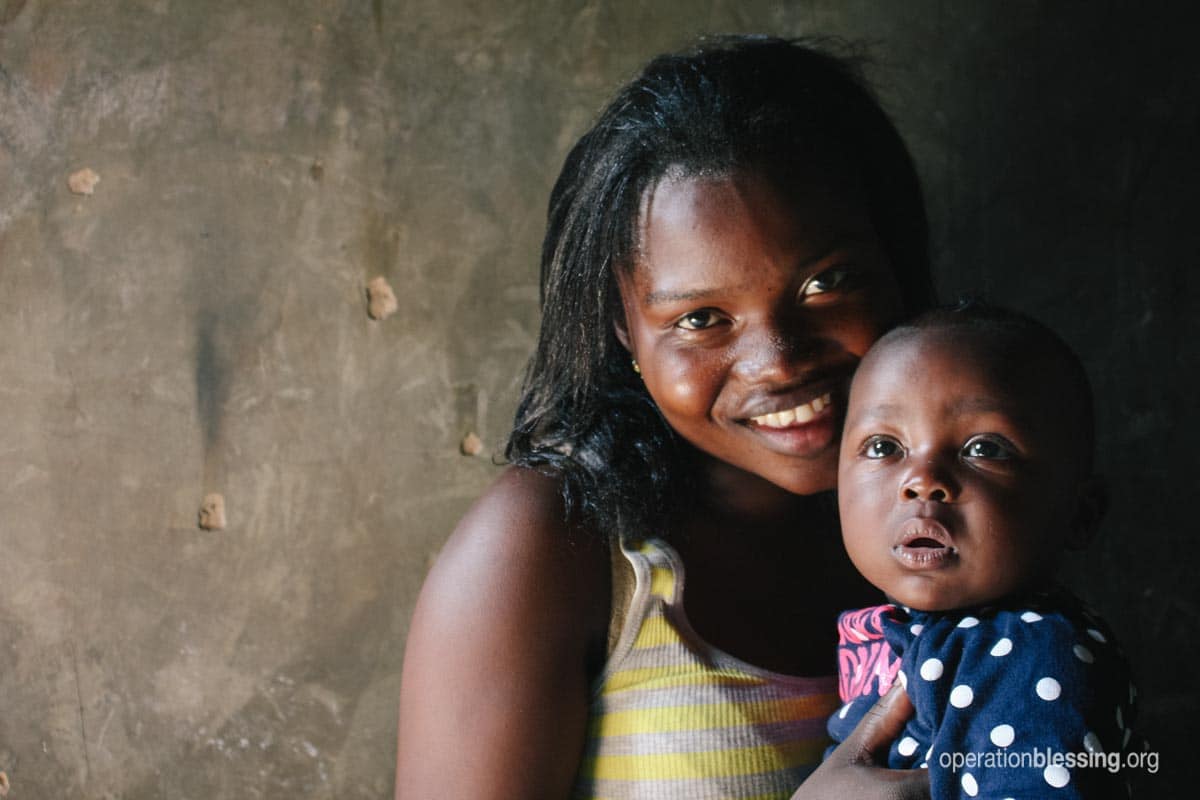 HOW YOU CAN HELP

Your support is critical in helping families fight poverty.
Click here to make an online donation today
and let your gift make a significant impact in the lives of those who urgently need it.