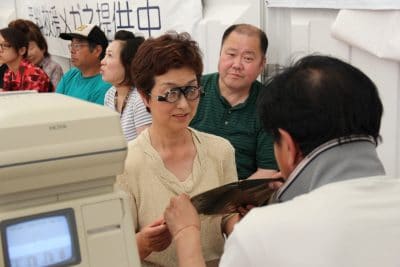 New glasses help tsunami survivors return to work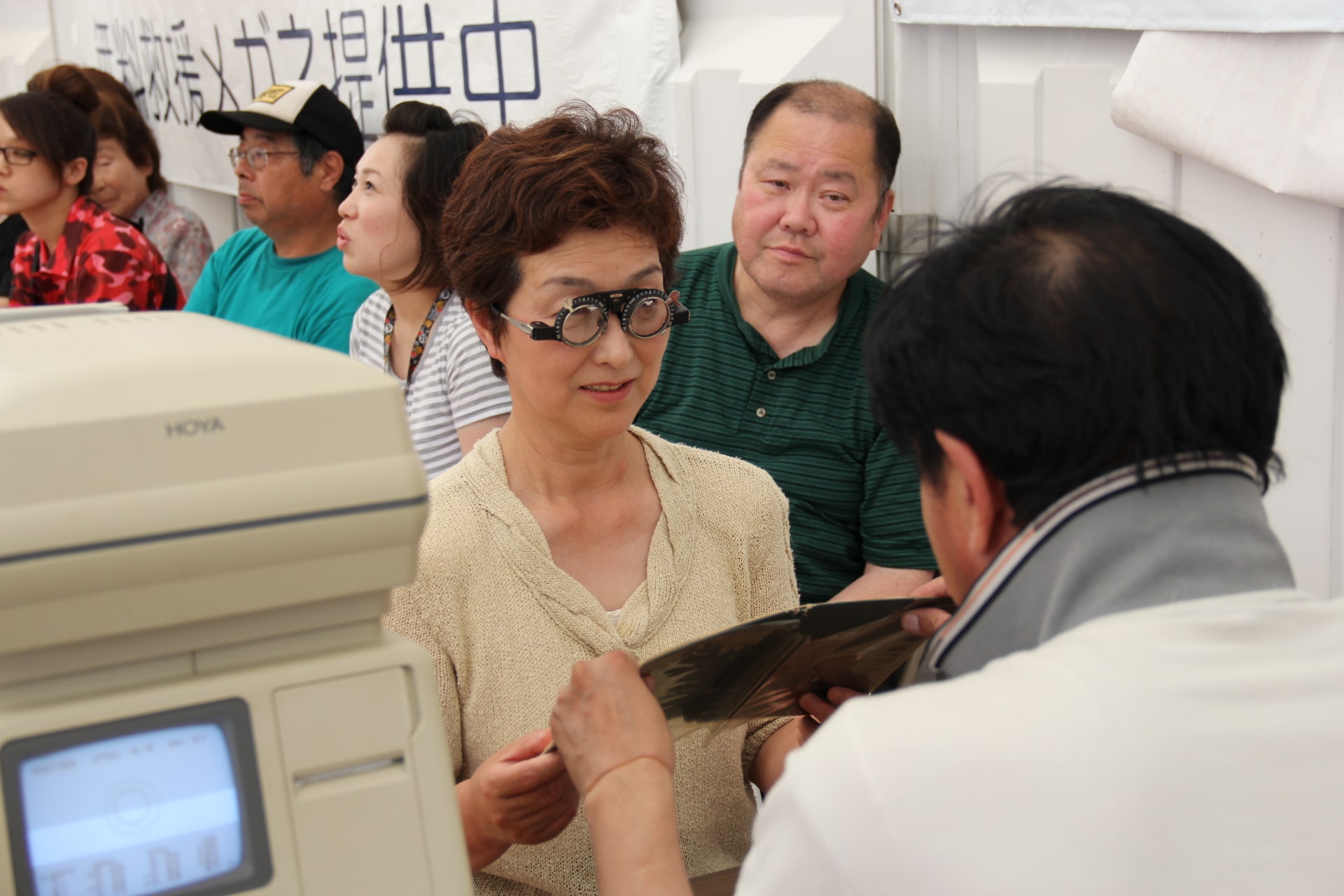 Operation Blessing's Japan Disaster Relief Manager, Don Thomson, shares his firsthand account of the relief efforts in Japan.
RIKUZENTAKADA, Japan – Though over four months have passed since the tsunami here, we found that there were still survivors who were in need of glasses. Otsuchi and Rikuzentakada, two completely devastated fishing towns on the rugged coast of Iwate Prefecture, were the sites for our most recent OBI eye clinics.
One unique aspect of Operation Blessing's clinics is that we give each person an eye exam using professional equipment we have brought to the site. Then, with the prescription data collected by our optician, glasses are made back in Tokyo. About a week later, the glasses are delivered to the people.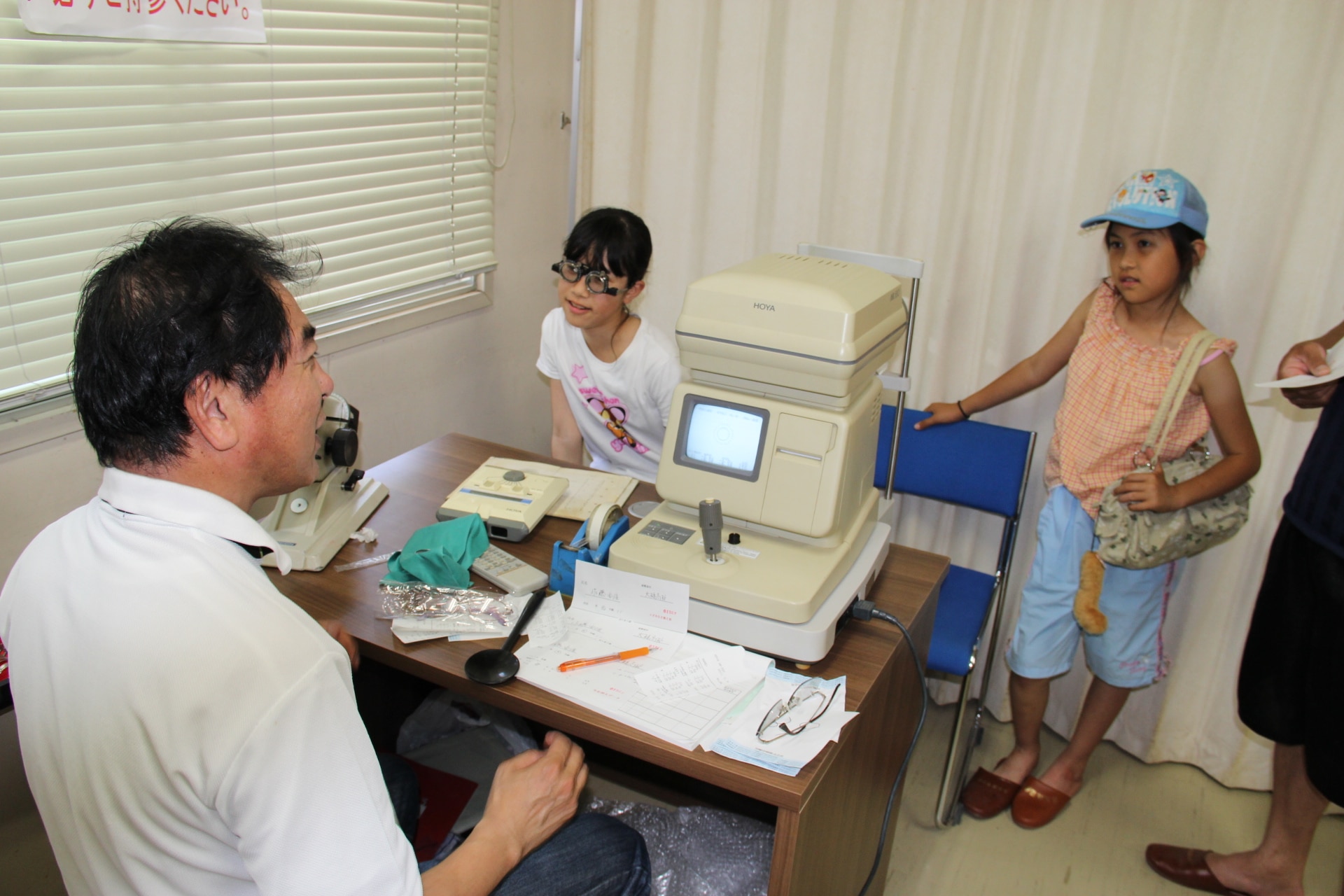 Some other relief organizations have simply brought boxes of glasses with varying prescriptions or reading glasses, and let survivors rummage through them to find a pair that may work. We ran into a number of people who had received glasses in this fashion, but the lenses simply were not working for them. They were overjoyed that Operation Blessing would actually prescribe individual pairs of glasses to tsunami victims.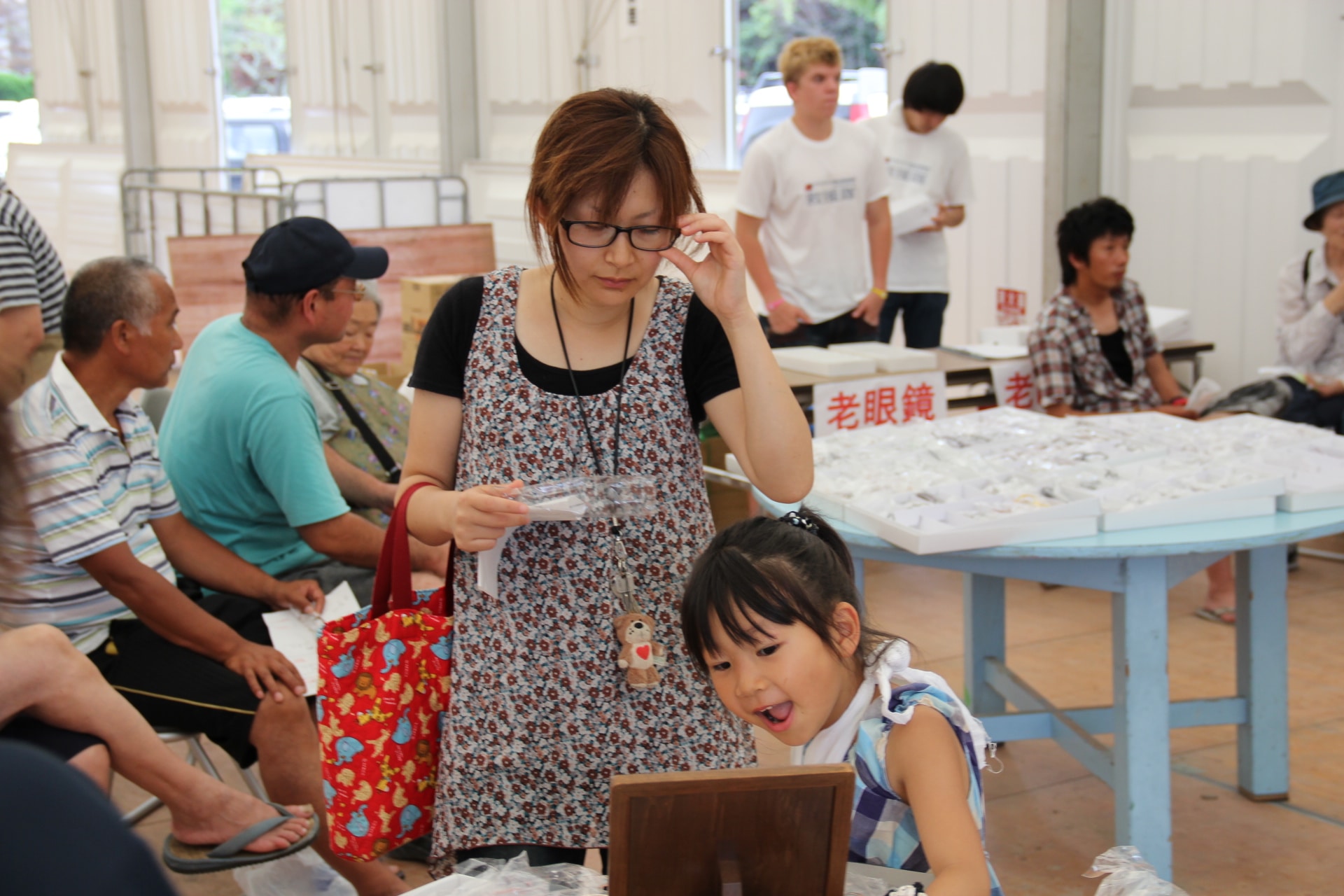 In some cases, a person who was already wearing glasses would come to our clinic, and we would ask them about the glasses they were wearing. Many times the response was, "Oh, these are borrowed ones," or "Oh, these are my old glasses, but since the tsunami, I can't see so well with them." We soon learned that the stress of escaping the tsunami had actually worsened the eyesight of some, though their glasses had survived, and even some who had never worn glasses before. Each case was unique.
We heard story after story of how glasses were lost, either left on a boat, left in the house that was swept away, crushed in the escape, or left in the car that had to be abandoned. One person I spoke with had lost his glasses while being whisked away by a helicopter.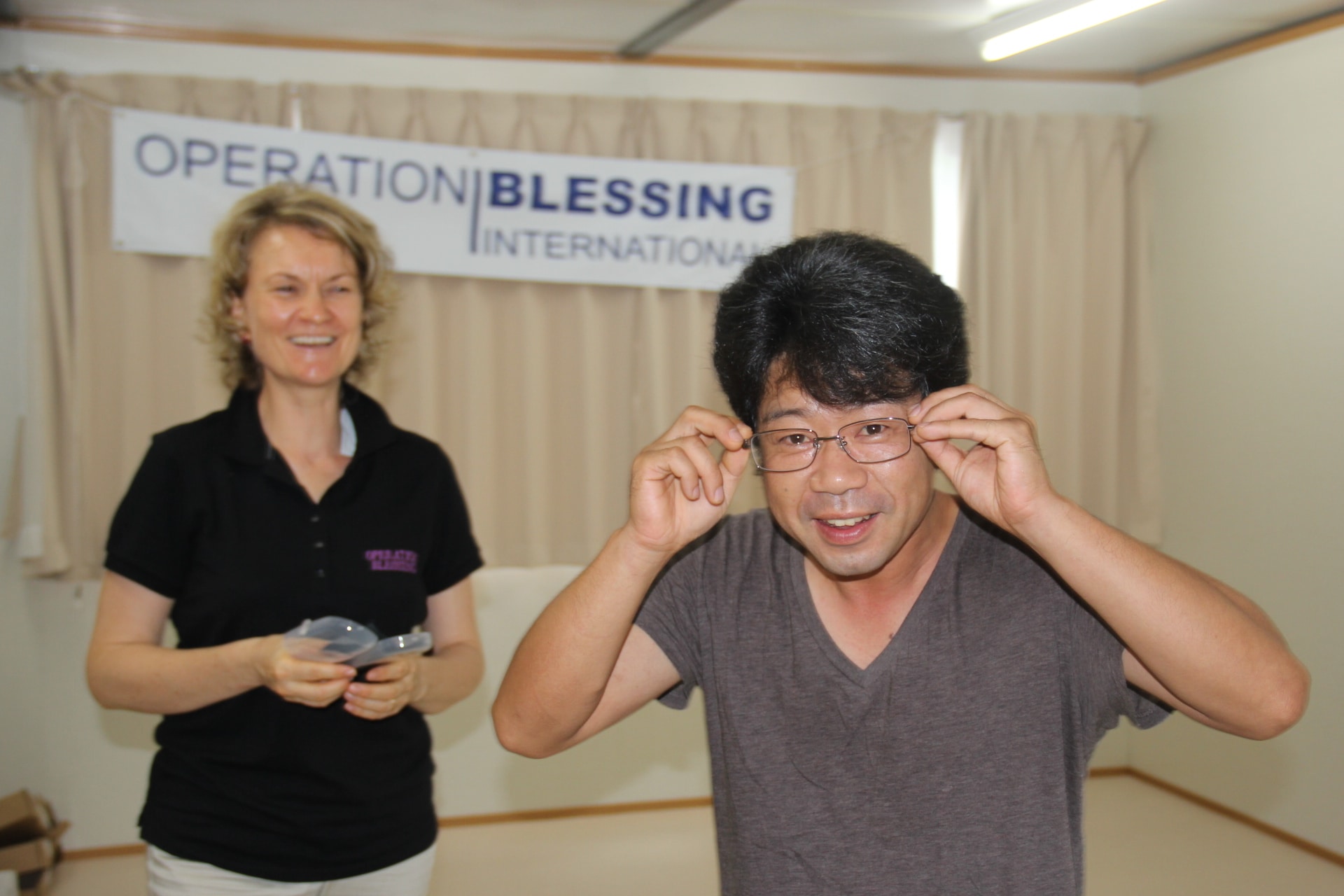 Yoshiko and his Filipino wife, Belinda, came to the eye clinic held at the temporary housing facility meeting house in Rikuzentakada. Yoshiko was an oyster cultivator who had returned to his hometown to help his aging father in the oyster business after working as a computer programmer near Tokyo. However, the tsunami that wiped out his hometown also took out his oyster business and his house, not to mention their glasses.
When he and his wife came to the eye clinic, he told me that he has been offered a job at his former computer company, but to be able to do computer work, he needed glasses. I received an email from Yoshiko yesterday, after starting his new job he said, "The glasses you so kindly provided are very important for me in my work, where I have to look at a computer screen all day. Thank you so very much!"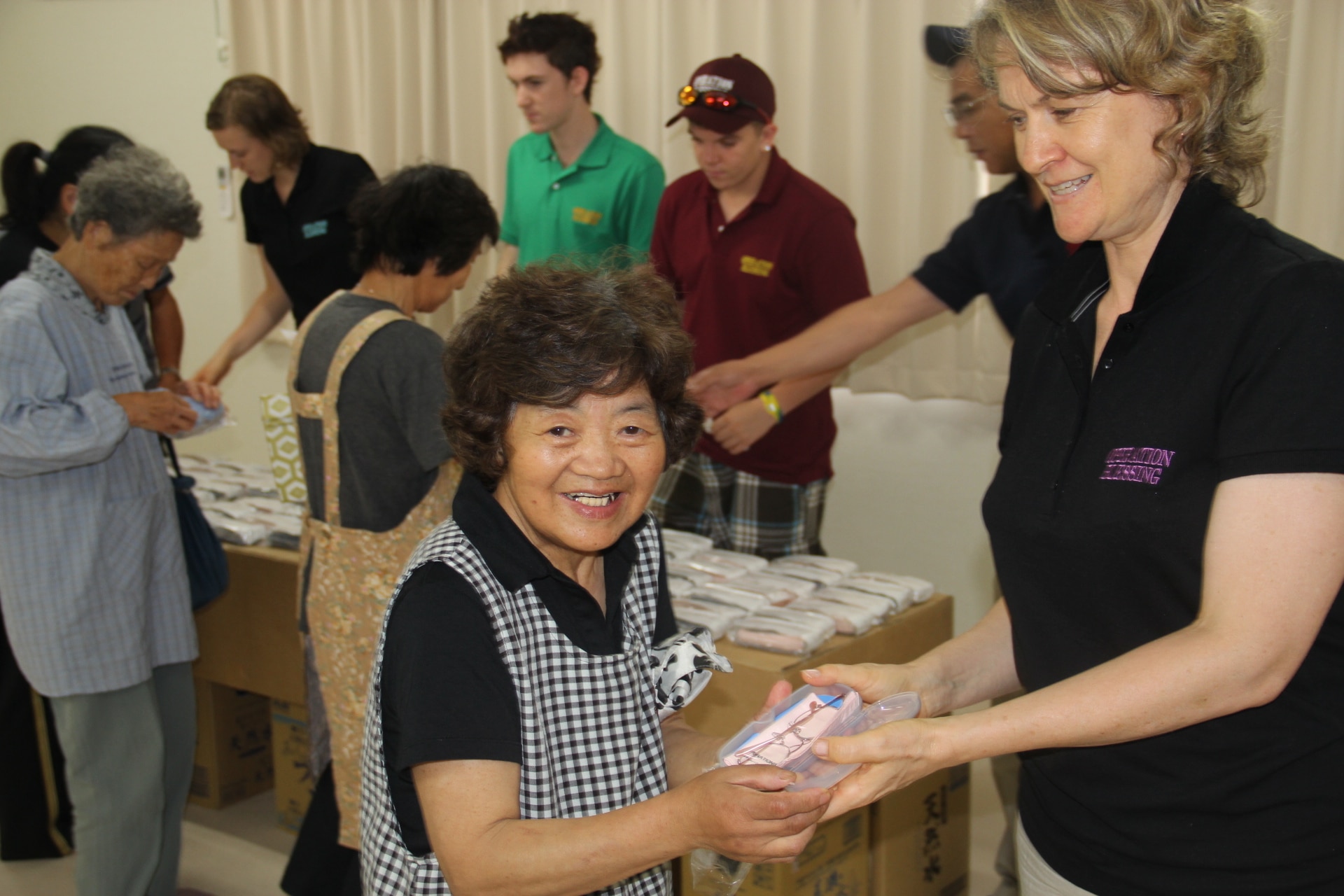 And thank you, partners of Operation Blessing, for making it possible to provide 1,961 pairs of glasses to survivors of the tsunami at 18 different sites along the coast of Miyagi and Iwate.
HOW YOU CAN HELP

Your support is critical to providing relief for the hungry, water for the thirsty, medical care for the sick, disaster relief for those in crisis, and so much more.
Click here to make an online donation today
and let your gift make a significant impact in the lives of those who urgently need it.

Print Friendly