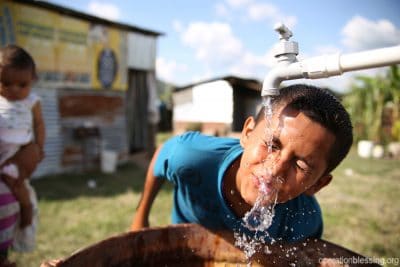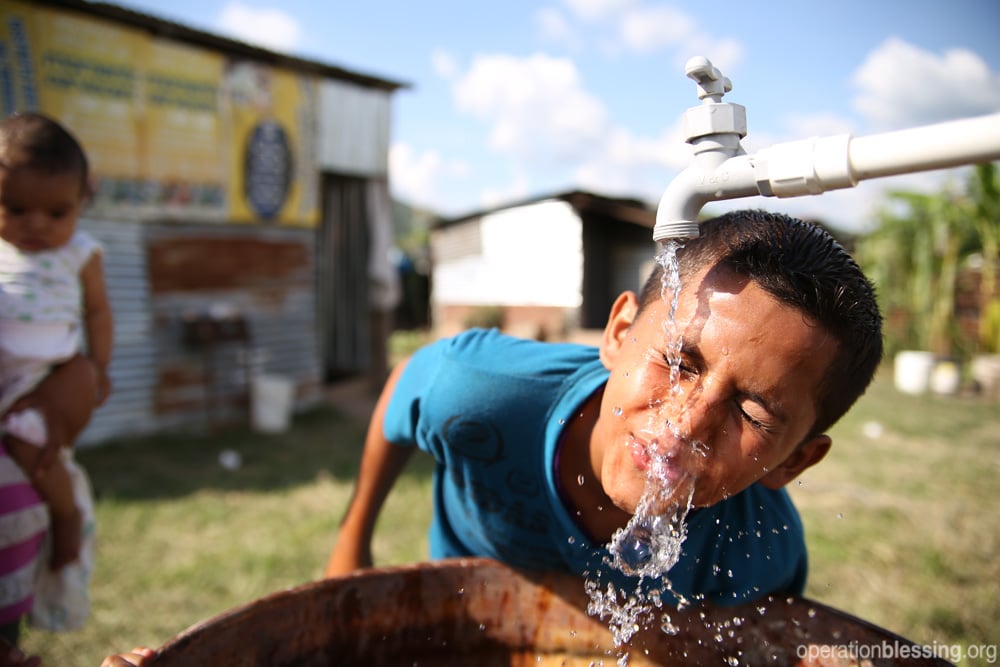 HONDURAS – In the small village of Nueva Esperanza—or New Hope—Manuel often daydreamed about making the winning goal of the soccer match.
But the 13-year-old boy never had the chance to try.
"We couldn't play; we couldn't run or do anything that would get us tired because we would get thirsty, and we could only drink three cups of water a day."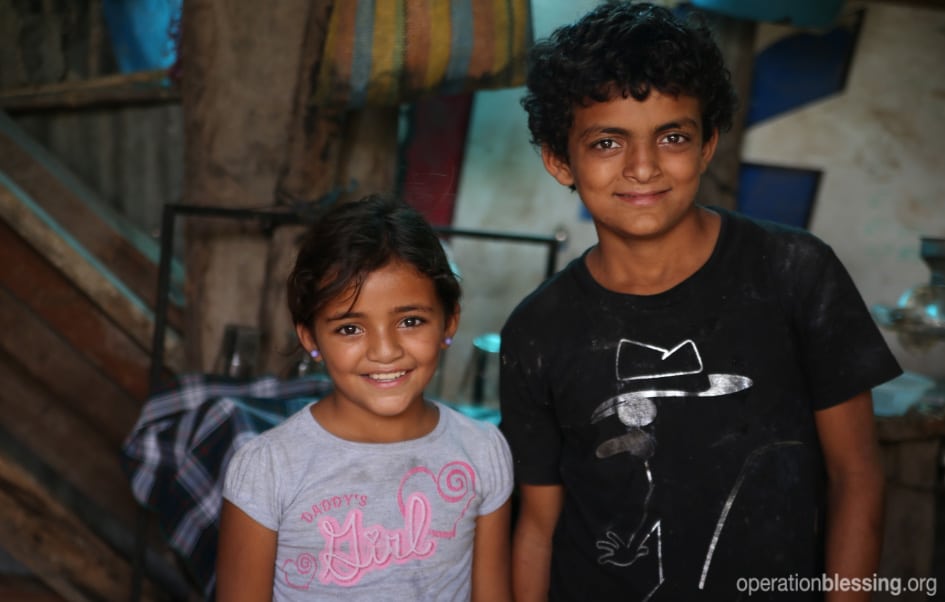 During the dry season, their only water source—a nearby river—ran completely dry. A benevolent farmer allowed the families of Nueva Esperanza to collect a few gallons of water for each family every three days, but it was never enough.
"I told my children to take care of the water so that we could have water the next day," Manuel's mother said. "I only gave them one glass of water with each meal. I felt terrible for doing so."
Going without water was hard for Manuel and his sister Lilian. Manuel's thirst was so strong, it kept him awake at night, yearning for just a few drops to soothe his parched tongue. And little Lilian struggled with heat exhaustion.
"I would get so tired because it was really hot, so I would sit down to rest," Lilian said. "Manuel would carry me so I wouldn't get left behind." And when her mother wasn't looking, Lilian would even sneak an extra sip of water to help quench her thirst.
"I told God that I did not want to suffer so much for water," Manuel said.
When Operation Blessing learned about the need in Nueva Esperanza, OB Honduras teams immediately set out to bring water to these thirsty families.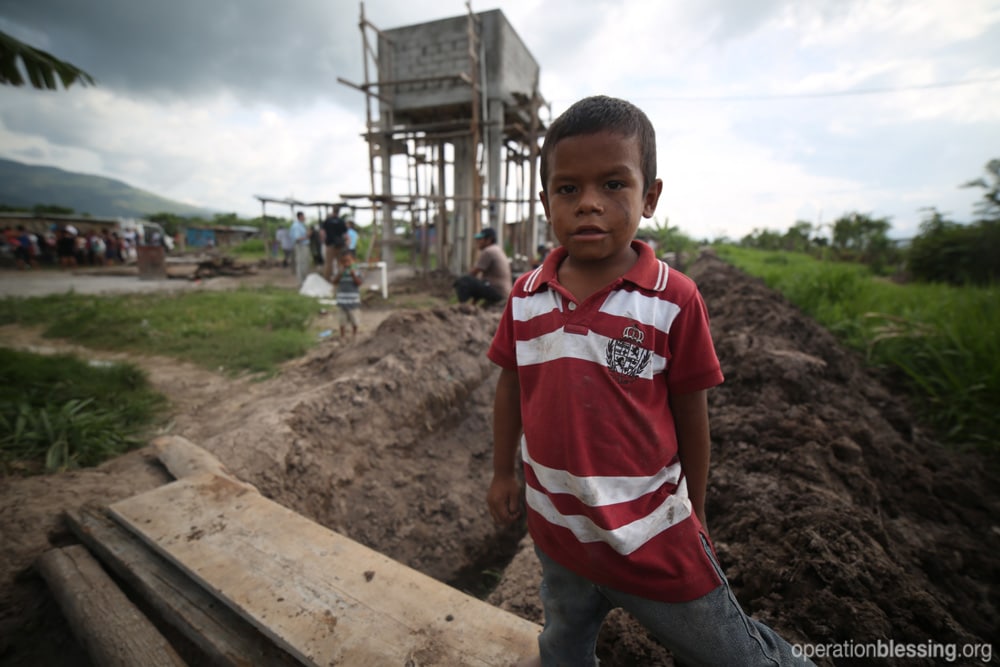 In partnership with a local organization that drilled the well, Operation Blessing delivered all the materials necessary to build a water reservoir tank and system to pipe water into every home. Manuel and others in the community helped dig the ditches for piping and assisted in installing the system. Before long, each family in Nueva Esperanza had access to water whenever they needed it.
"I was the first one to use the water faucet," Manuel said. "Now we can play all day because we can drink all the water we want. Thank you to God and Operation Blessing for giving us the water that we needed so much!"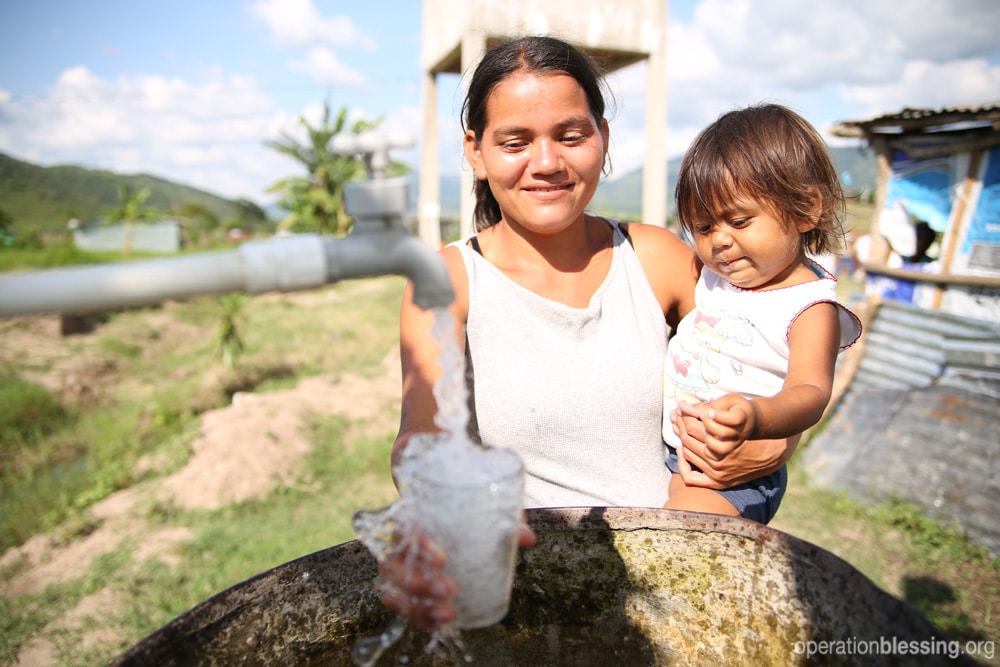 HOW YOU CAN HELP

Your support is critical to providing relief for the hungry, water for the thirsty, medical care for the sick, disaster relief for those in crisis, and so much more.
Click here to make an online donation today
and let your gift make a significant impact in the lives of those who urgently need it.

Print Friendly