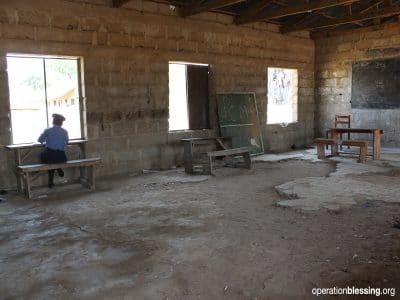 Nigerian School Rebuilds After Boko Haram Attack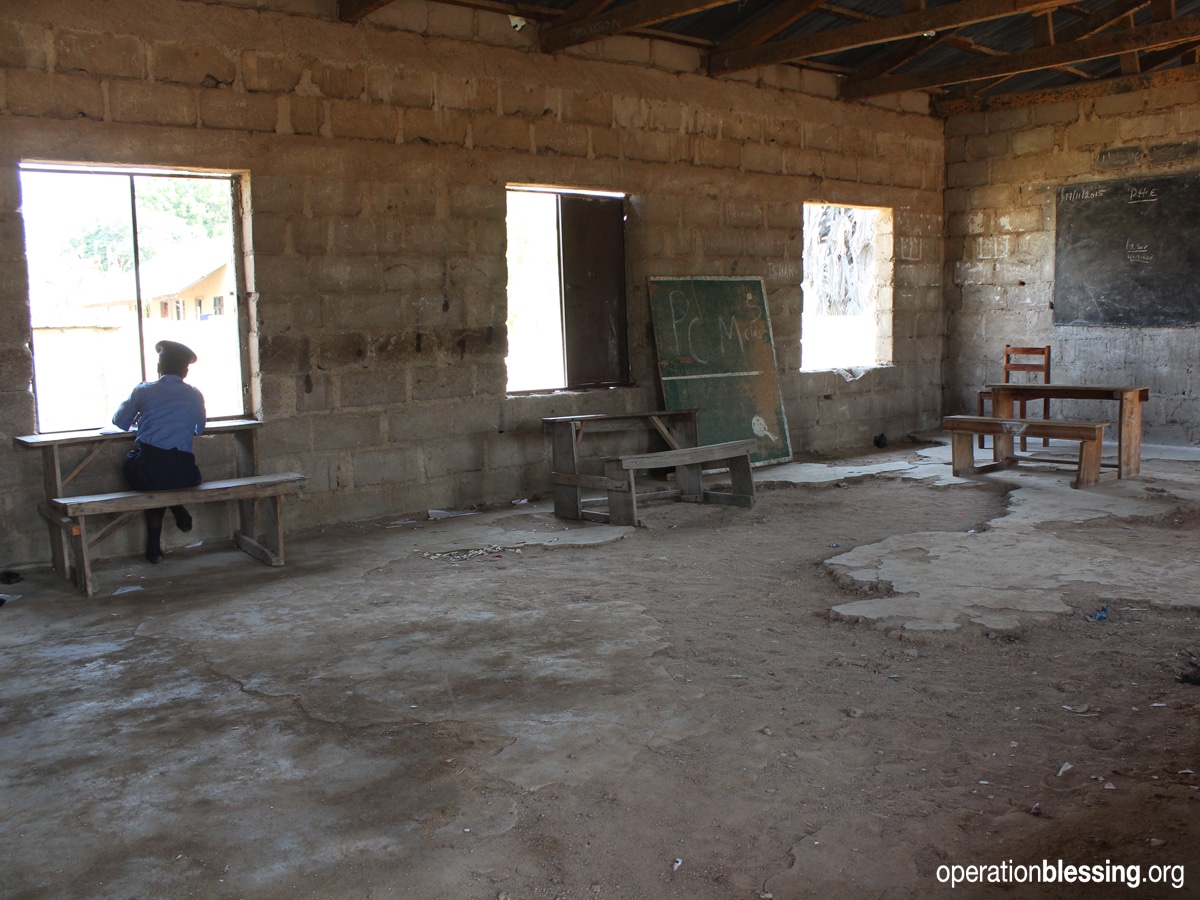 NIGERIA – Insurgents from the Islamic extremist group Boko Haram, which literally means "western education is forbidden," flooded into a small community in northeastern Nigeria recently. Along the way they ransacked churches, banks, government buildings and schools. In their wake they left a devastated village.
The Christian boarding school, in particular, suffered great loss. Thankfully, the students were all able to escape unharmed, but the attackers cleaned out the school's food supply, stole many valuable assets and caused substantial damage to the facilities.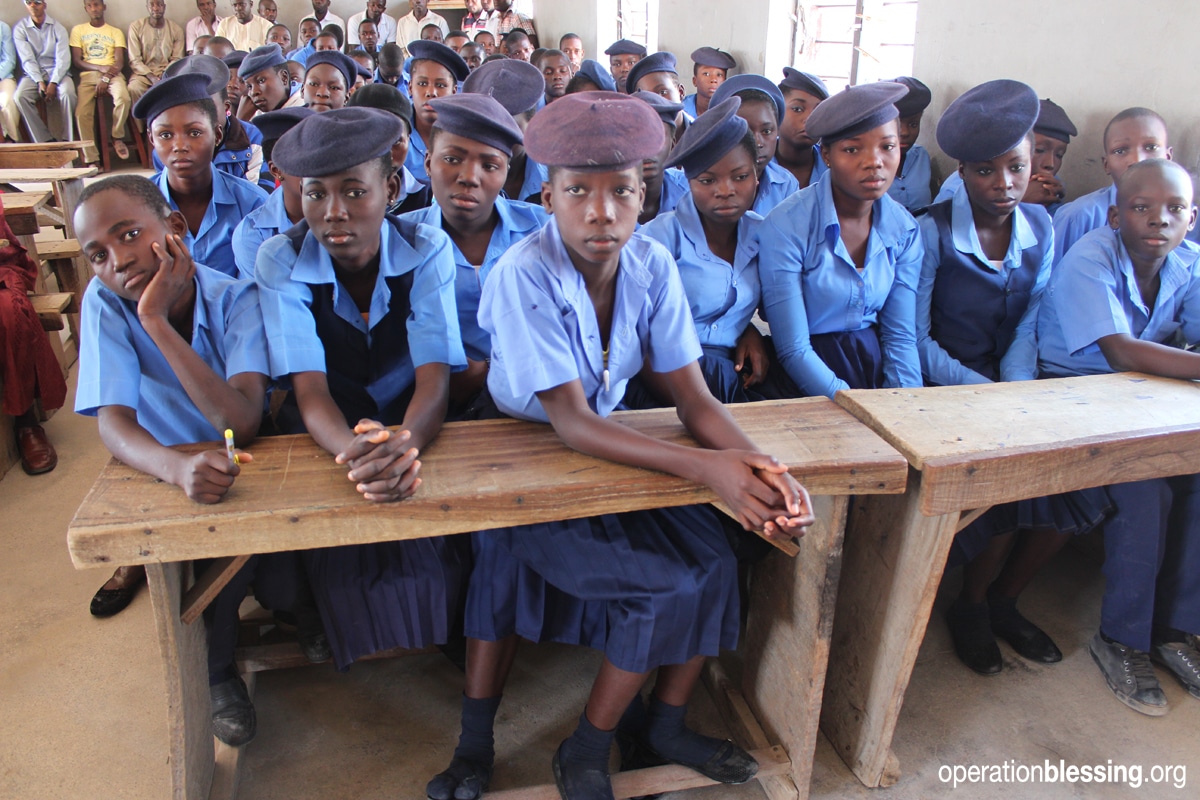 Since the attack, many of the school's former students have been either too frightened or otherwise unable to return to class. The extensive damage forced the school to temporarily relocate to the state capital—much too far away for many students to attend.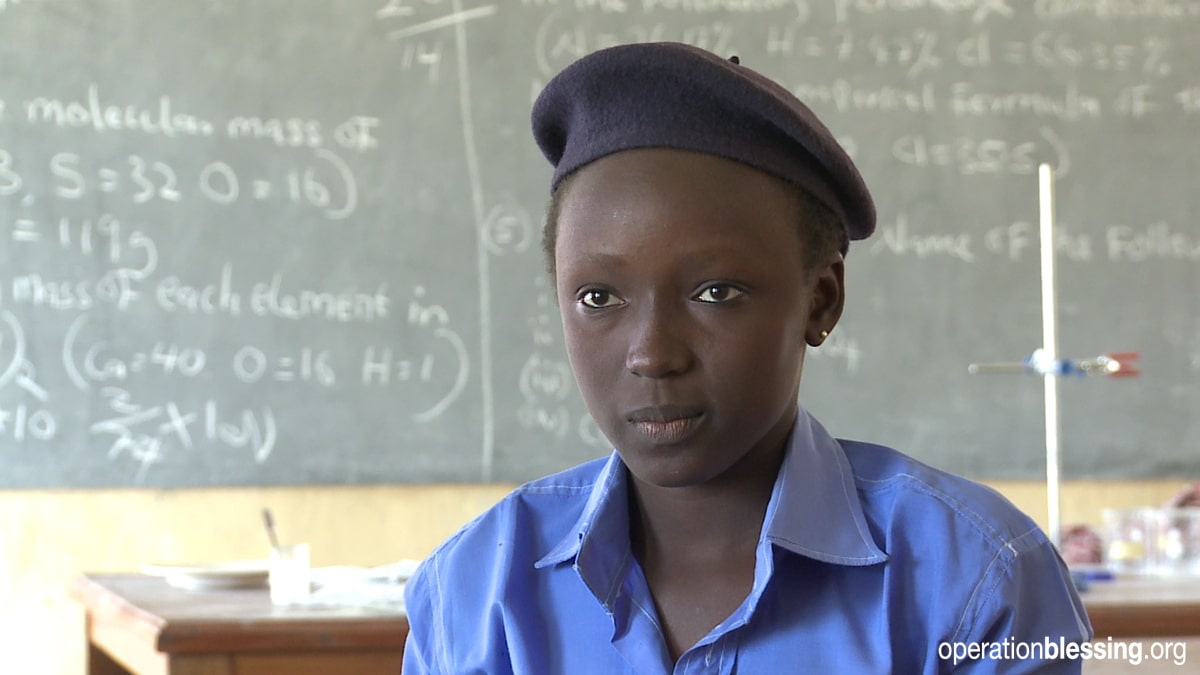 To help the boarding school get back on its feet, Operation Blessing has worked to rebuild and restore it to full operation. OBI's generous partners have supplied the students with new computers and a laser printer as well as a piano and sound equipment for chapel services and completely restocked the school's food supply.
In addition, Operation Blessing has provided for additional staff and increased security at the school in order to improve the quality of education and better protect the students and facilities in case of another attack. Today, the buildings are being fully repaired and renovated, the teachers and staff are in place, and the students are finally able to resume their studies.
HOW YOU CAN HELP

Your support is critical to providing relief for the hungry, water for the thirsty, medical care for the sick, disaster relief for those in crisis, and so much more.
Click here to make an online donation today
and let your gift make a significant impact in the lives of those who urgently need it.

Print Friendly