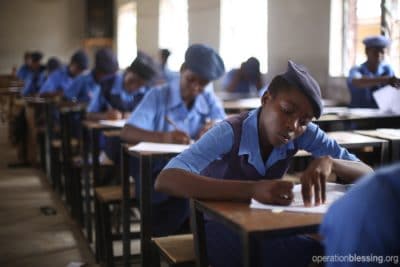 Nigerian girls return to school
NIGERIA – Nearly two months ago, students at a boarding school in northeastern Nigeria were evacuated to safety and their school closed down after more than 200 girls were abducted by Boko Haram from another boarding school in the region.
Now, the children here are returning to their studies. Monday was their first day back at the school, and Operation Blessing was there to help support these courageous students.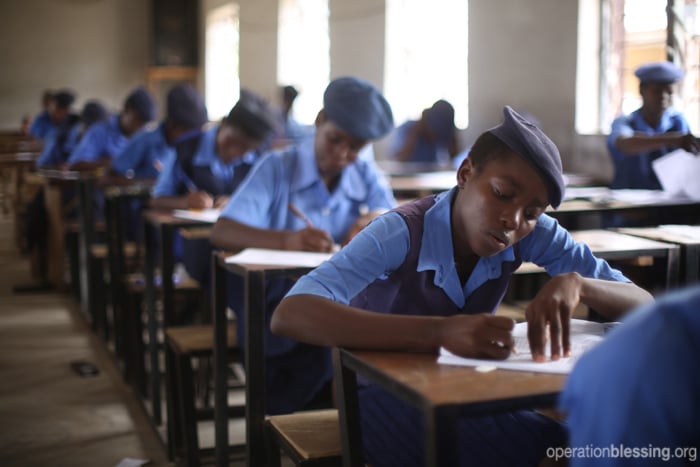 "Despite the threat, the children bravely and defiantly resumed classes today," said OBI's David Darg, vice president of international operations, who traveled to the school under armed escort.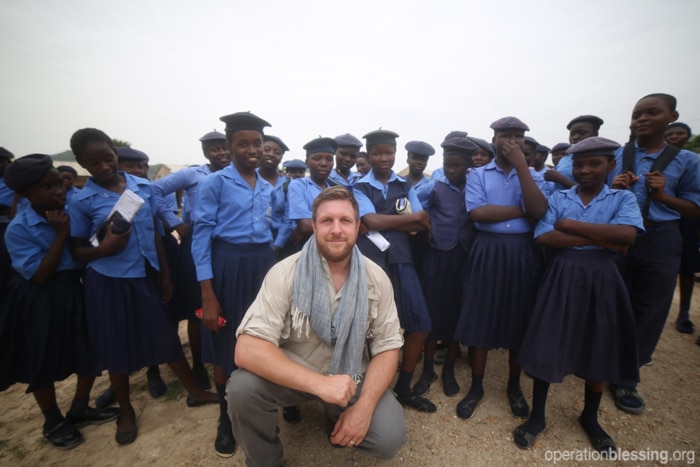 To help better secure the school compound and protect the children, Operation Blessing provided razor wire for the perimeter wall. And to ensure nutritious meals for those returning, OBI donated much needed staples like rice, oil, milk powder, sugar and more. Additionally, Operation Blessing provided supplies like new computers and books to start a school library.
Operation Blessing will continue aiding the students by providing a well for the school and making improvements to the children's dorms.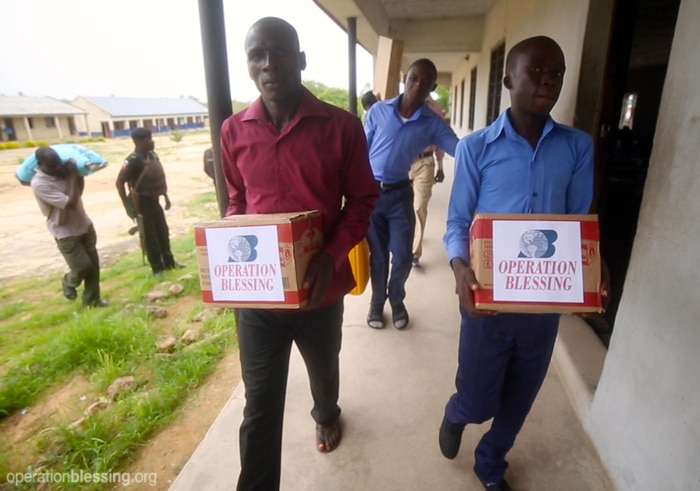 HOW YOU CAN HELP

Your support is critical to providing relief for the hungry, water for the thirsty, medical care for the sick, disaster relief for those in crisis, and so much more.
Click here to make an online donation today
and let your gift make a significant impact in the lives of those who urgently need it.

Print Friendly