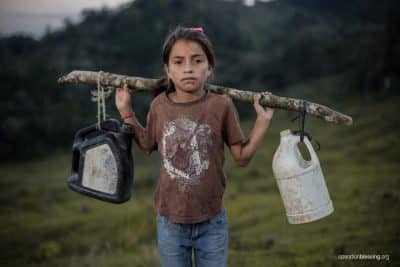 Nightmare Turns Safe Water Dream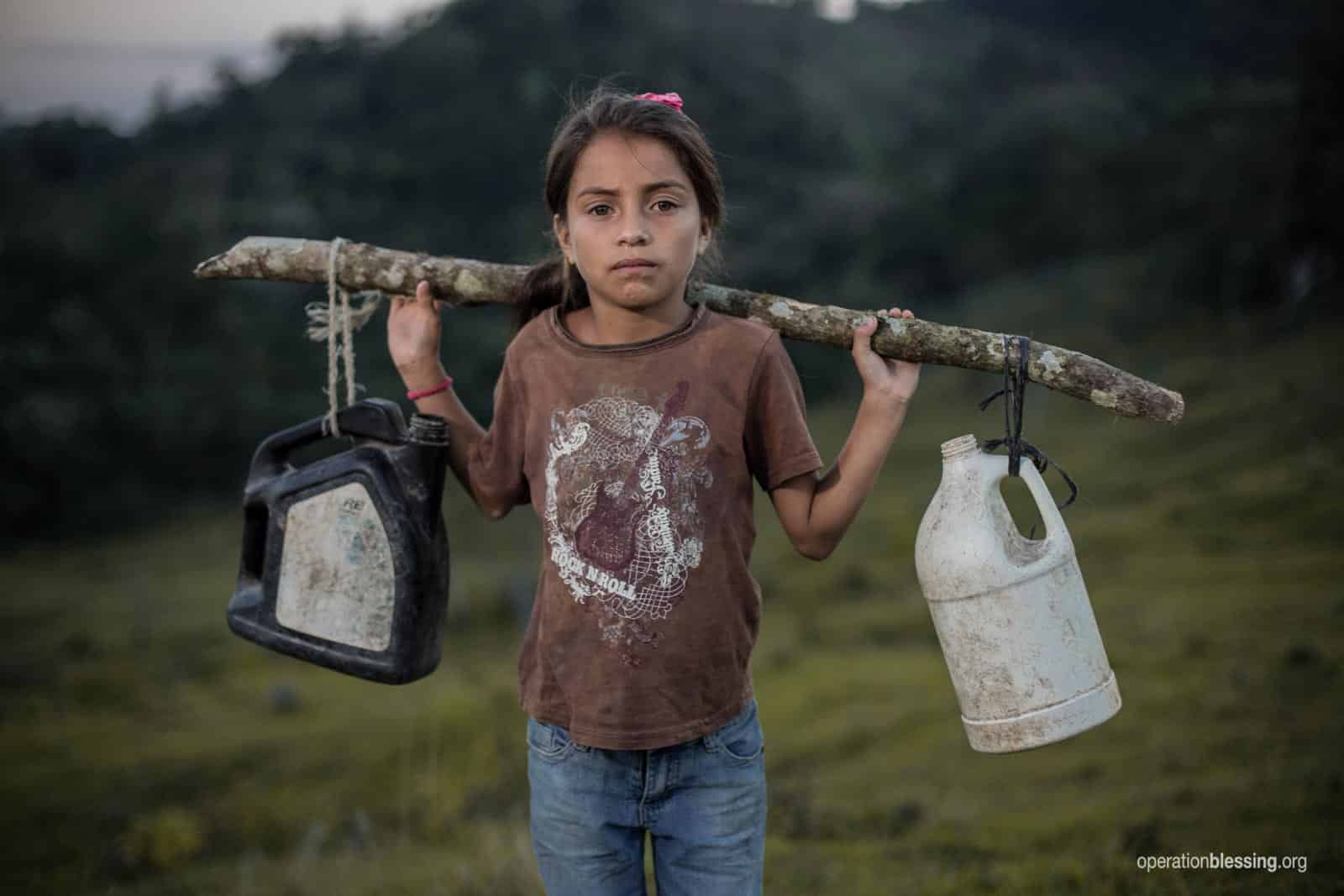 HONDURAS – While most of us take the ease of turning on the kitchen faucet for granted, in remote areas of the world, the quest for water can be a daily struggle. For young Wendy and Omar in El Campanario, Honduras, fetching water was nothing less than a nightmare fraught with fear and danger — a nightmare they endured twice each day.
Wendy, age 8, and her 11-year-old brother, Omar, are the youngest children of a large family. They live in a home constructed mostly of mud, and their father earns a living by working coffee plantations and cornfields. The children's duty of fetching the family's water was a difficult chore in the best of circumstances, as it required over half an hour of hiking through the mountains. They often dealt with dangerous snakes getting into their containers, and they would haul the water home using a makeshift yoke that allowed them to handle several gallons each.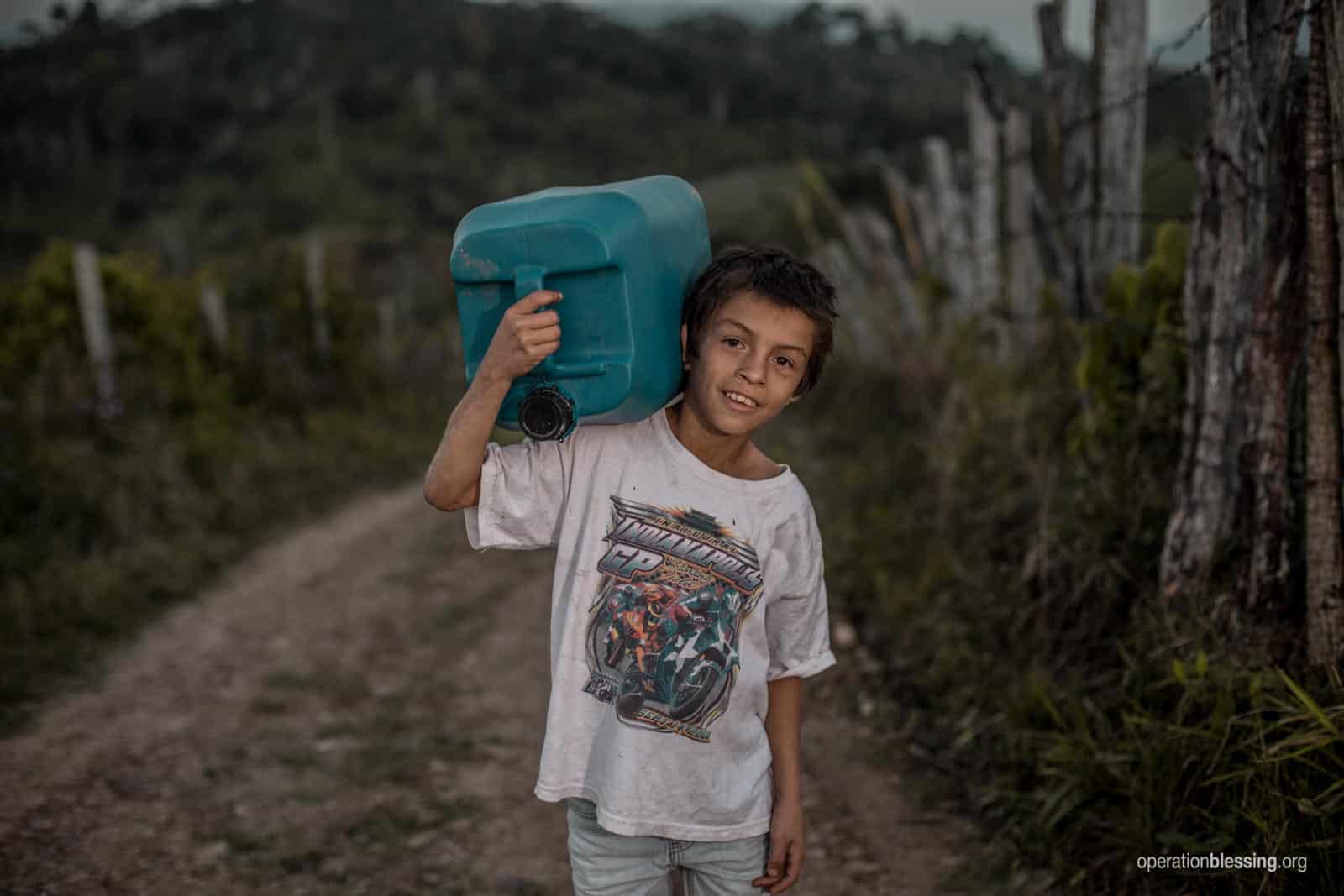 Even then, the water was dirty. Omar said, "Sometimes the snakes died and there were bad odors … it also had mud inside. It had a very ugly color, almost green." In addition, the water was contaminated from the nearby coffee plantations whose chemicals leached into the water system. Their mother would boil the water, but still they still suffered from severe stomach pains and diarrhea. Once, their father even needed stomach surgery, and they believe the water was to blame.
Just as dangerous, a ruthless family from nearby would occasionally lie in wait for the children, to threaten them and steal their water instead of fetching their own. Wendy and Omar would arrive home traumatized and empty handed.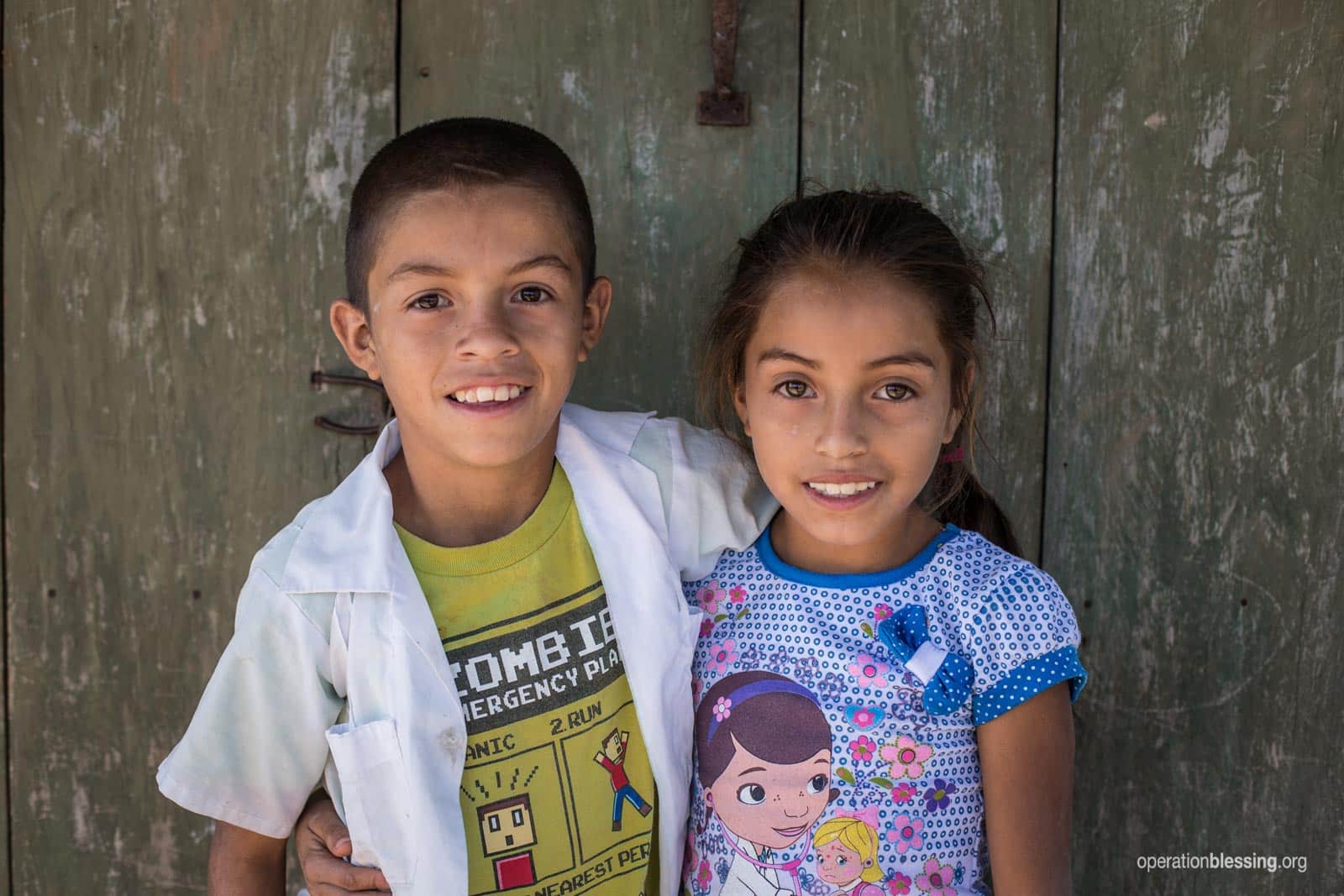 They watched closely for the unscrupulous family as they traveled, and they often hid in fear. In those desperate moments, the children would cry out to God. "We asked God to keep us safe," Omar said. "Each one of us made a prayer in our mind so that they would not find us. I said, 'My God, save us! Let them not see us.'" Their mother went along with them when she could, but it was not always possible, and the family needed water to survive.
Recently, a team from Operation Blessing came to their village to offer lasting change. In three months' time, OBI built a 5,000 gallon water storage tank, a treatment system and a network of pipes, which now safely delivers fresh water to each home in their village!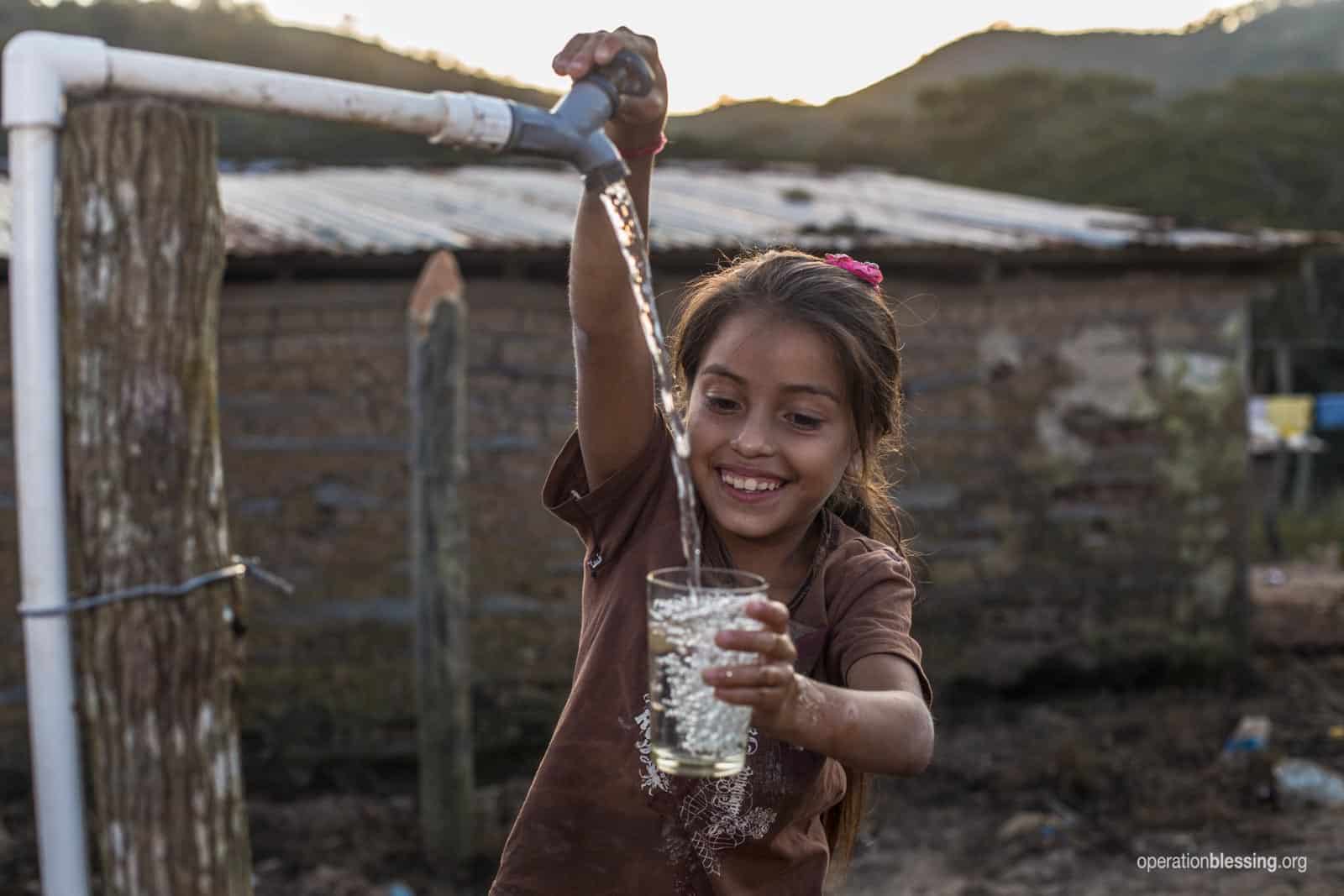 They no longer have to suffer from stomach ailments or hike long distances to haul dirty water home. Wendy and Omar now have safe water readily available and will never have to make their nightmare trek again. In addition, the troublemaking family moved out of the neighborhood. Wendy, Omar and their entire community thank God and Operation Blessing for this water project, which has changed their lives forever!
HOW YOU CAN HELP


Your support is critical in helping families fight poverty. Click here to make an online donation today and let your gift make a significant impact in the lives of those who urgently need it.