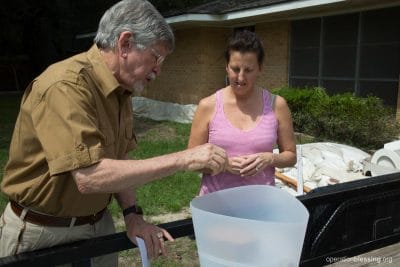 Operation Blessing November Happenings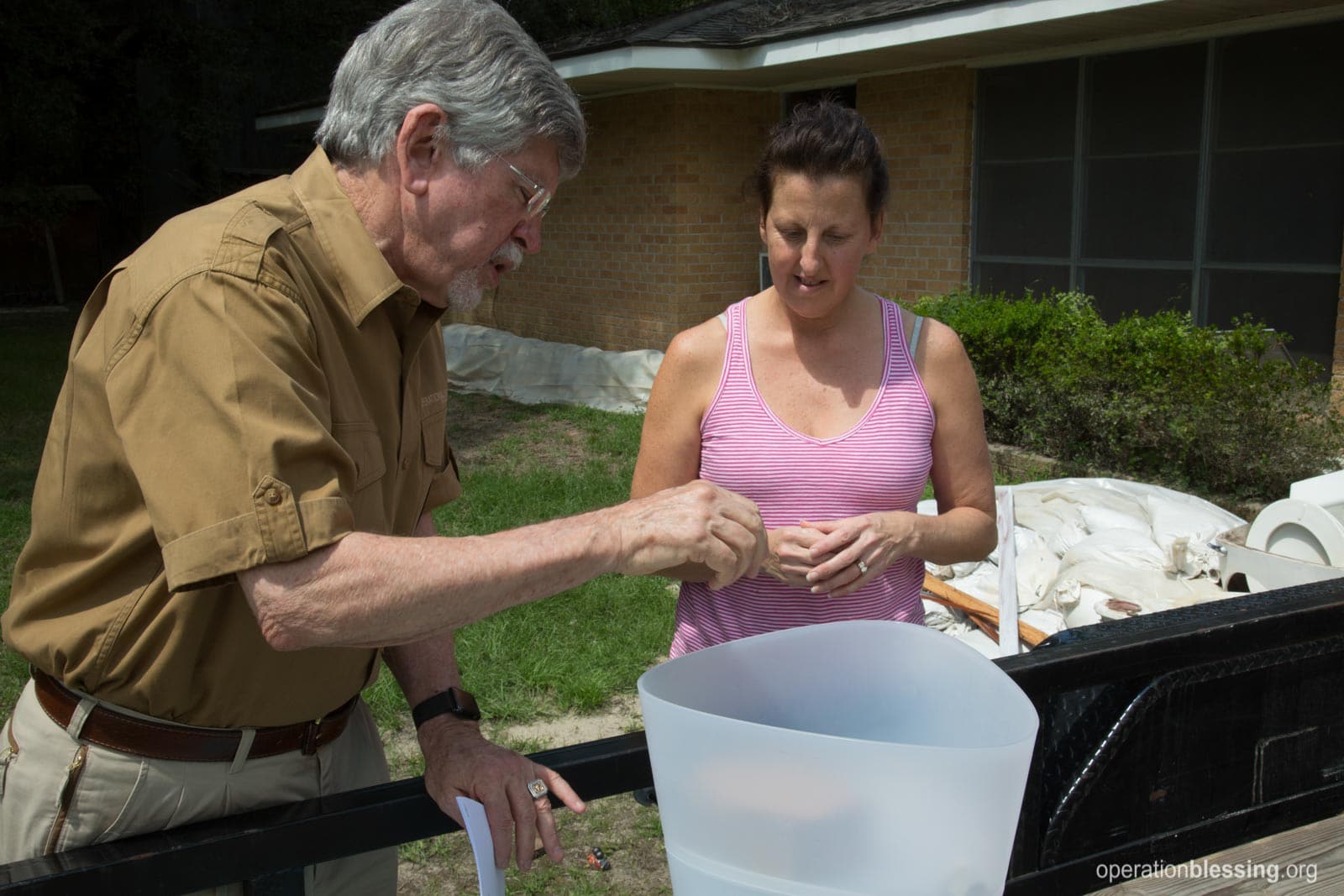 UNITED STATES: Operation Blessing president, Bill Horan, shows a Louisiana flood victim how to use a water filtration system. More than a month after the flood, many residents were still without access to safe drinking water. Operation Blessing partnered with Kohler to distribute filtration systems to those in need.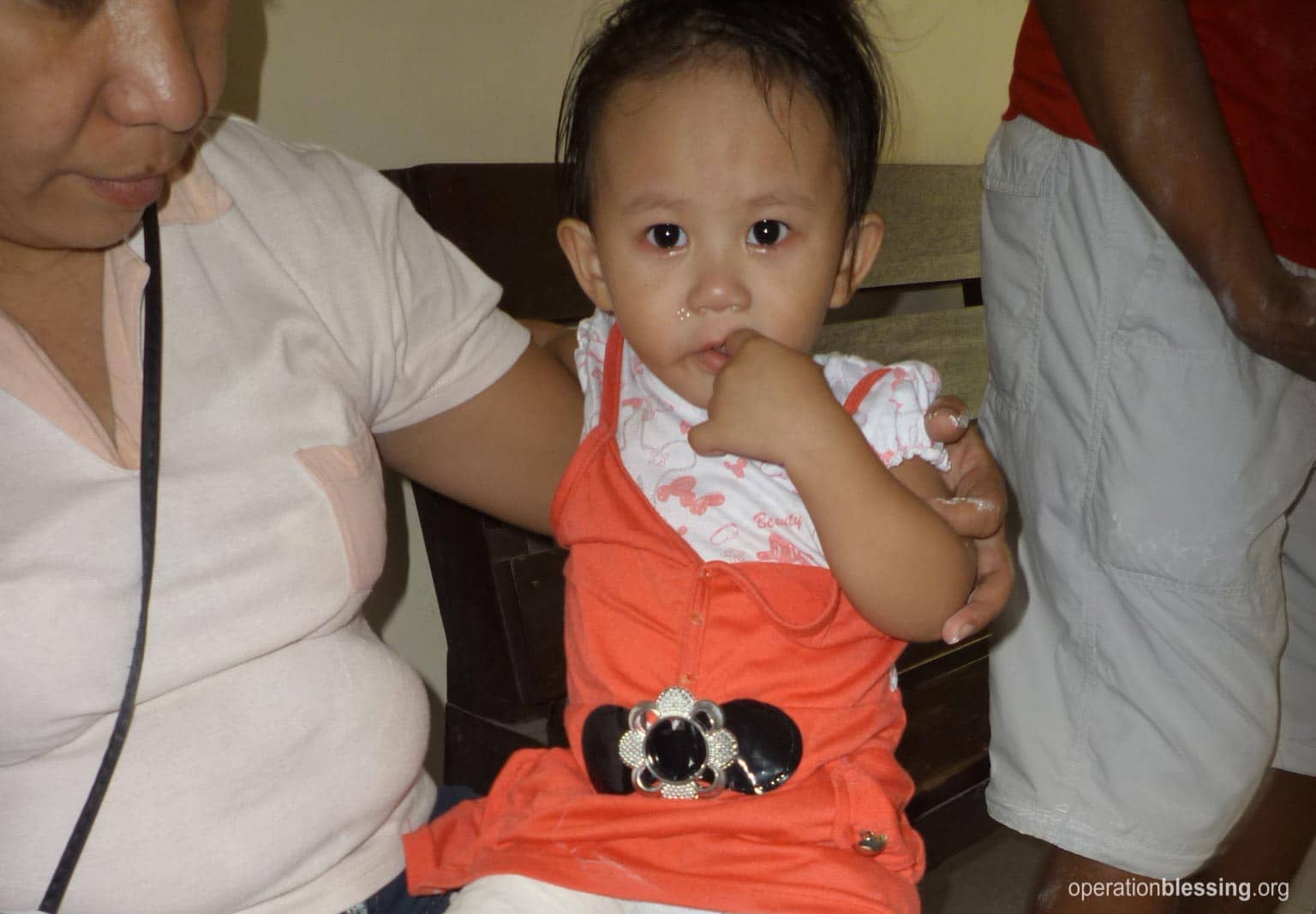 PHILIPPINES: Maycie wears casts on her legs to correct bilateral clubfoot. Through a partnership between Operation Blessing and MiracleFeet, Maycie has received treatment and is making steps toward a full recovery!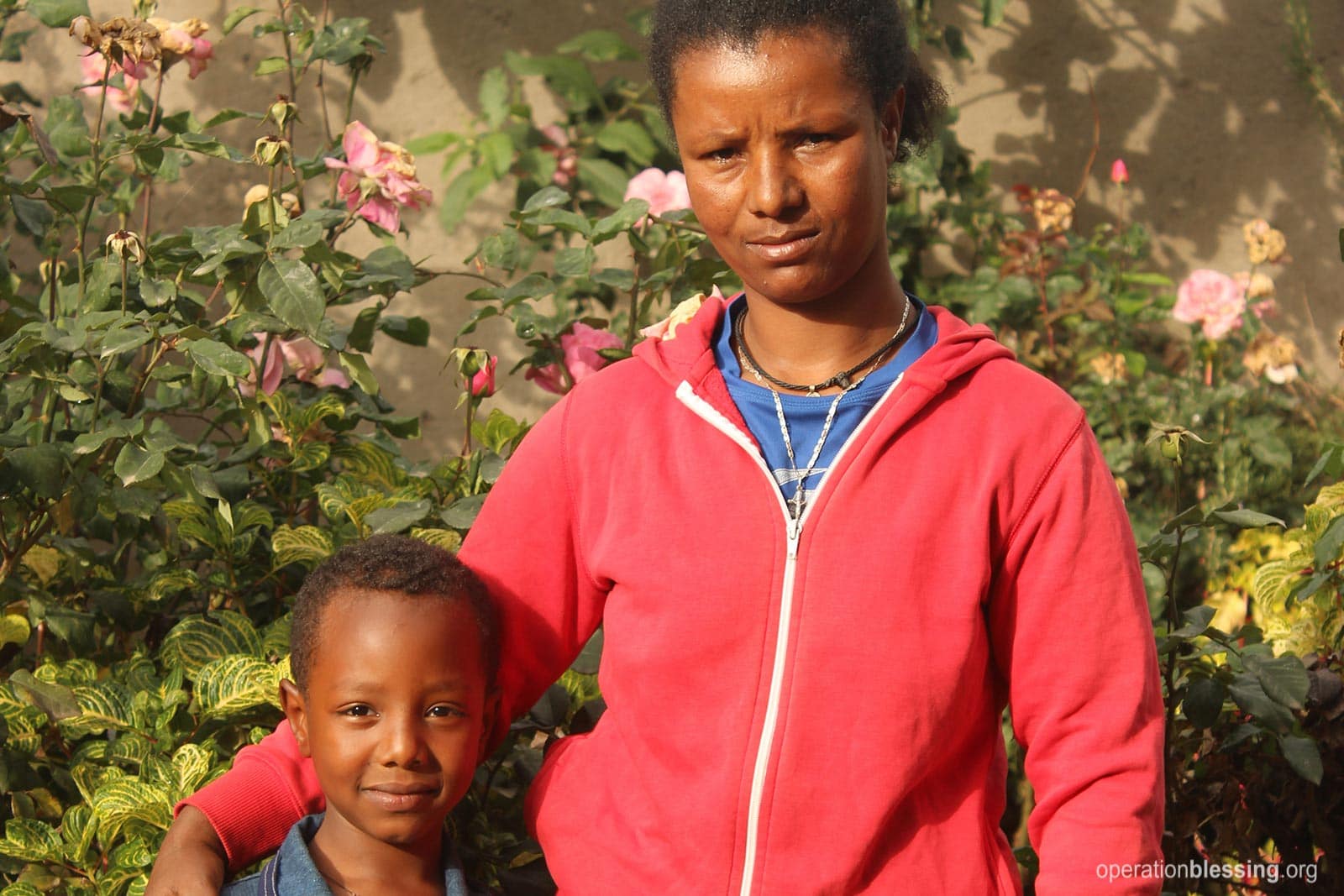 ETHIOPIA: Mother and son, Abebech and Daniel, are beneficiaries of Operation Blessing partner Embracing Hope Ethiopia. Daniel was underweight and suffering from bronchitis before the treatment and nutrition he received at EHE restored his health.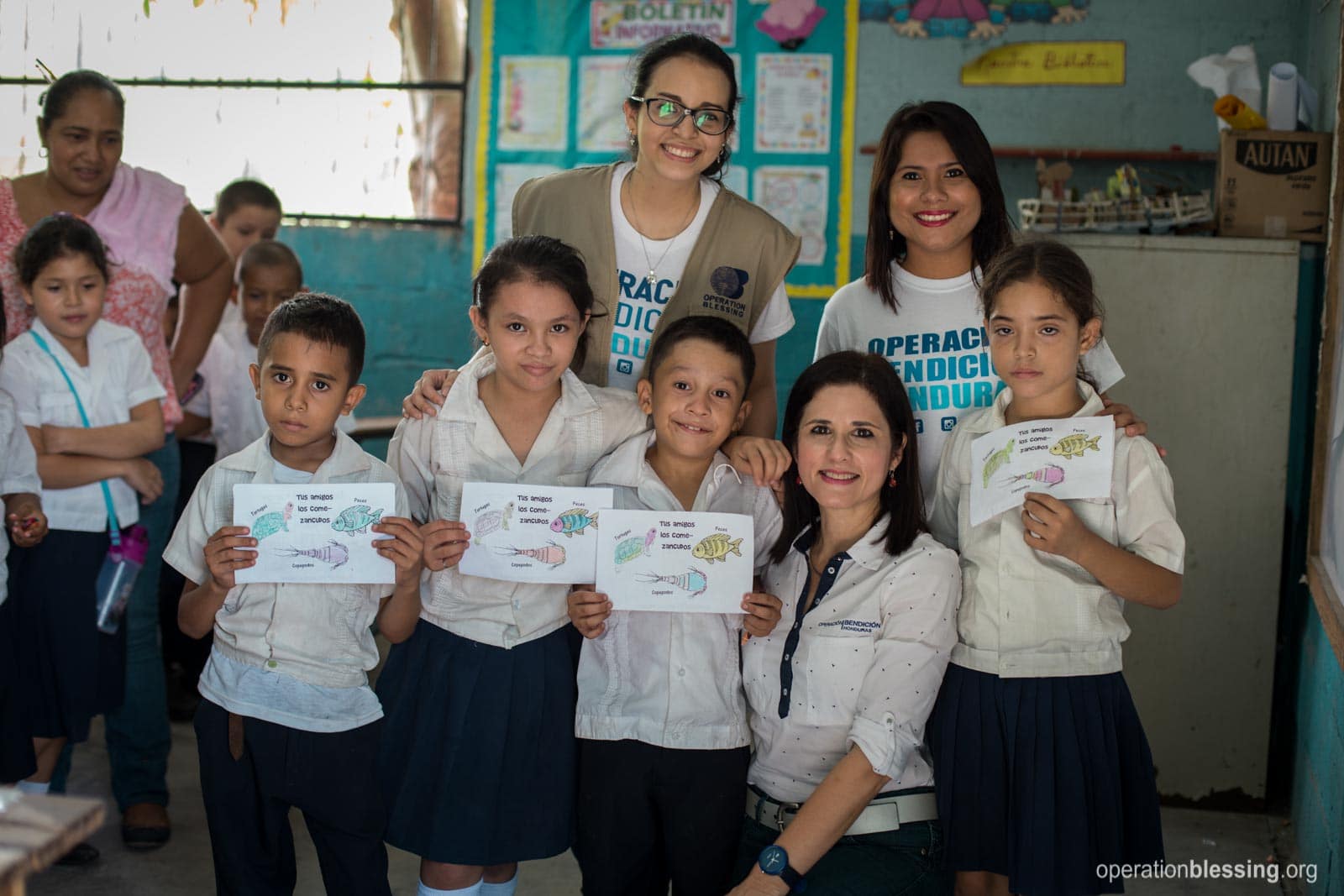 HONDURAS: School children hold up their art projects — colorful renditions of mosquito-eating turtles, fish and copepods. These animals are part of an Operation Blessing pilot program in Honduras to combat mosquito-borne illnesses like Zika.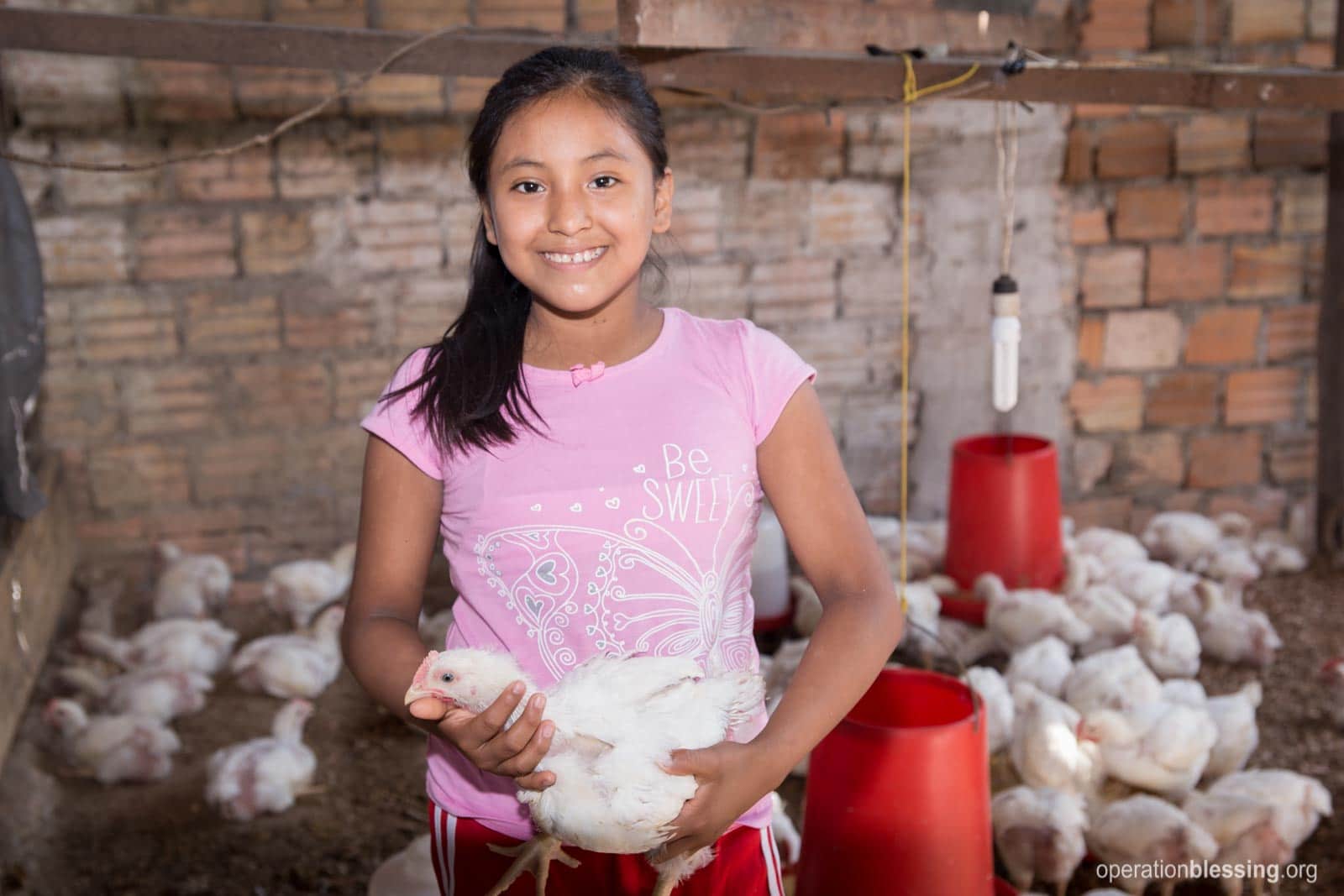 PERU: Ten-year-old Cielito holds up a young broiler chicken that she's raising to help support her family. These chickens are part of Operation Blessing's poultry farming project that gives families a way to supplement their income and increase their quality of life.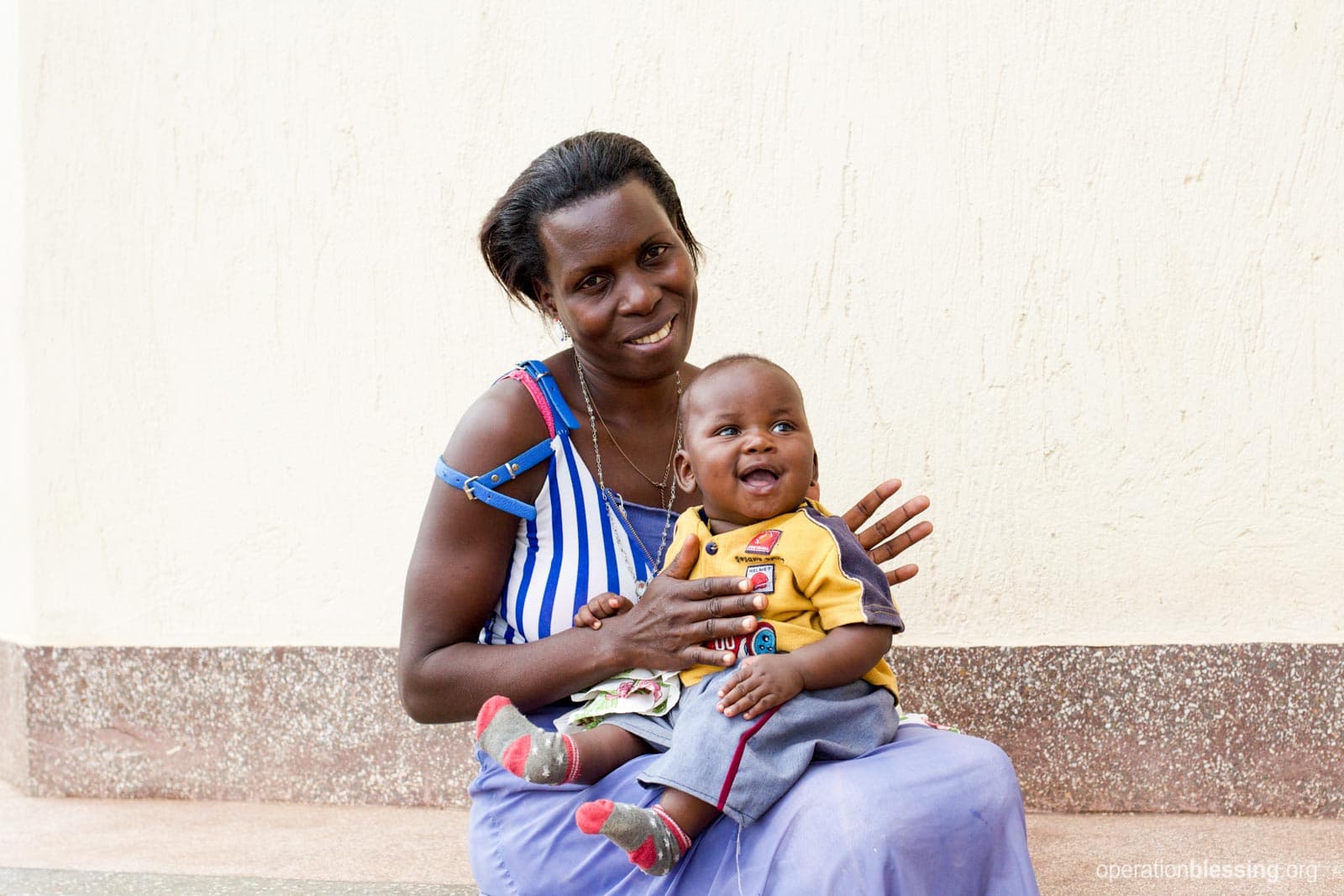 UGANDA: Mary holds her youngest son, Jacob, who received life-saving formula from the Abide Family Center, an Operation Blessing partner in her country.

HAITI: Young men are taught a powerful message at Operation Blessing's Teen Empowerment Camp. The camp motto is: Mwen Fo nan ko mwen ak nan lespri mwen (I am strong in my body and in my mind.)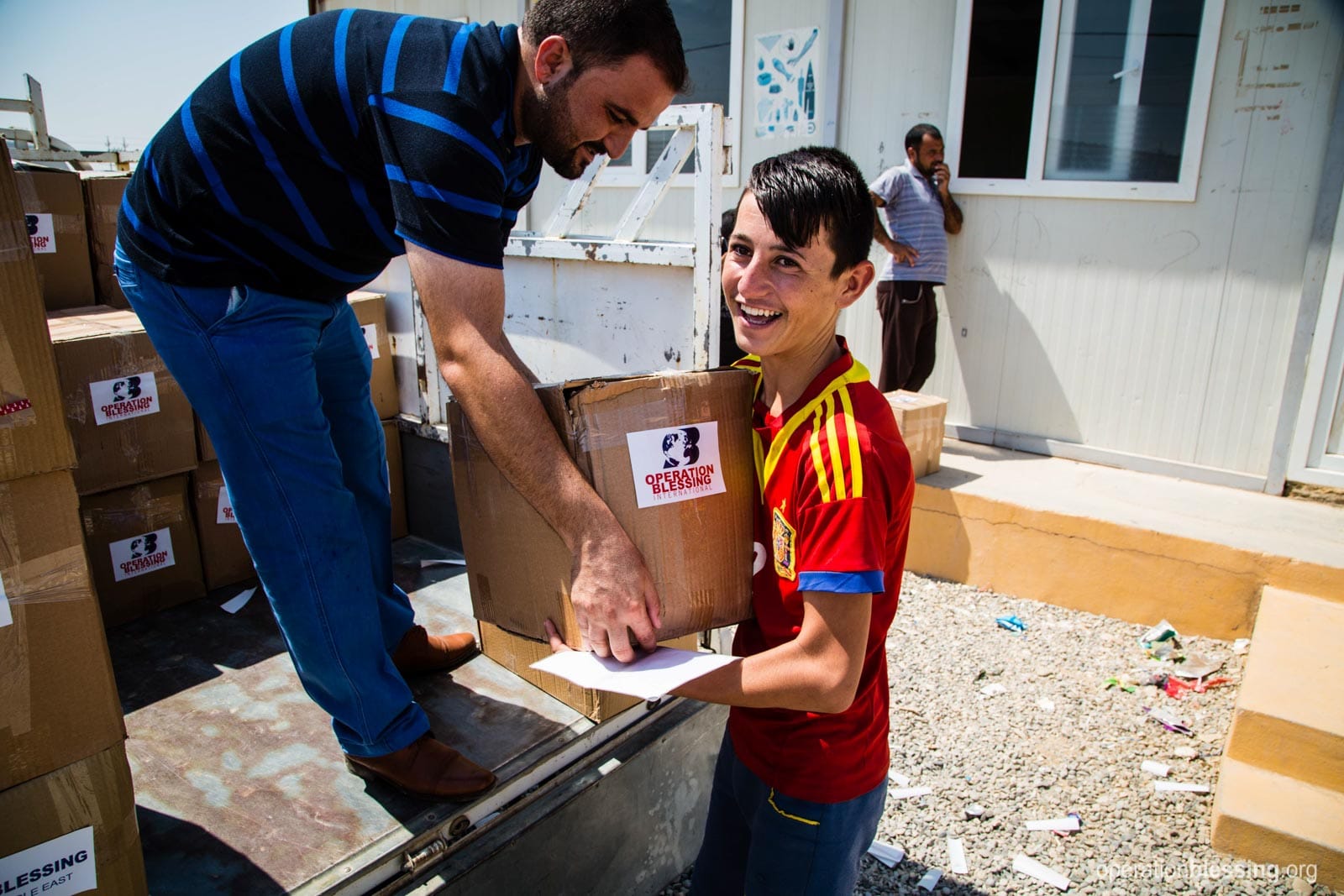 IRAQ: Operation Blessing food and relief supplies are unloaded from a truck for distribution to residents of an Iraqi refugee camp.
HOW YOU CAN HELP

Your support is critical in helping families fight poverty.
Click here to make an online donation today
and let your gift make a significant impact in the lives of those who urgently need it.

Print Friendly