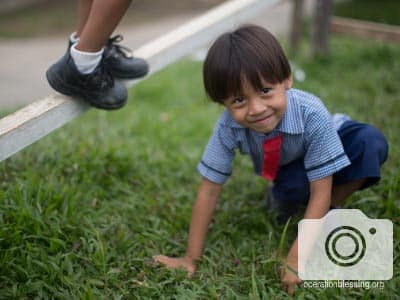 Healthy, Happy Kids in Peru
Nutrition Program for Preschool Students
Students at the Padre Cocha Preschool in Peru are happy and healthy thanks to a nutrition program at their school run by Operation Blessing International. The program provides them with essential vitamins and nutrients, while monitoring their growth and development.
HOW YOU CAN HELP

Your support is critical in helping families fight poverty.
Click here to make an online donation today
and let your gift make a significant impact in the lives of those who urgently need it.

Print Friendly