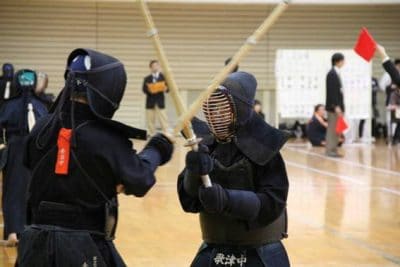 Eye glasses for middle school Kendo team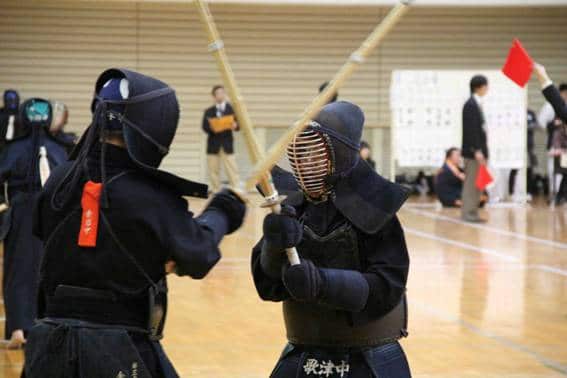 Operation Blessing's Japan Disaster Relief Manager, Don Thomson, shares his firsthand account of the relief efforts in Japan.
MINAMI SANRIKU, Japan – Even though seven months have passed since the tsunami along the Tohoku Coast, Operation Blessing teams are still finding opportunities to help survivors in need of eye glasses. A recent request for eye exams came from the parents and coaches of the Utatsu Middle School Kendo Team.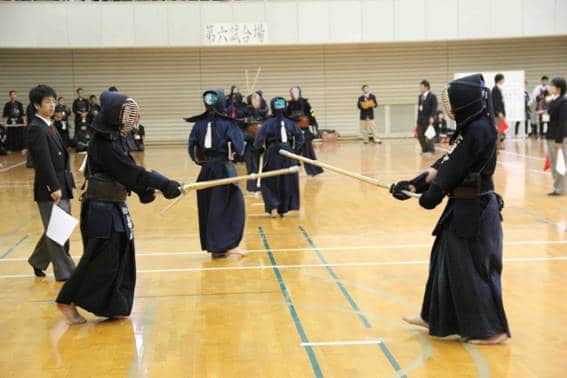 Kendo is a traditional martial art of swordsmanship developed during Japan's feudal days hundreds of years ago. Today it is a major sport offered in Japanese middle and high schools, using bamboo swords and protective gear. Team members like Nobuto Hatakeyama are survivors of the tsunami. In the disaster, Nobuto's family lost their home and their seaweed cultivation business. And Nobuto lost the special glasses the he usually wore for Kendo. Without the glasses, Nobuto said that everything was a blur and it was difficult to compete.
Nobuto's coach had heard of OB Japan's eye clinic and asked if it would be possible for Operation Blessing to provide Nobuto and four others on the Kendo team with the special glasses, which are designed to stay secure during competition and absorb shock. So our team invited Nobuto and his teammates to attend our next clinic the following week.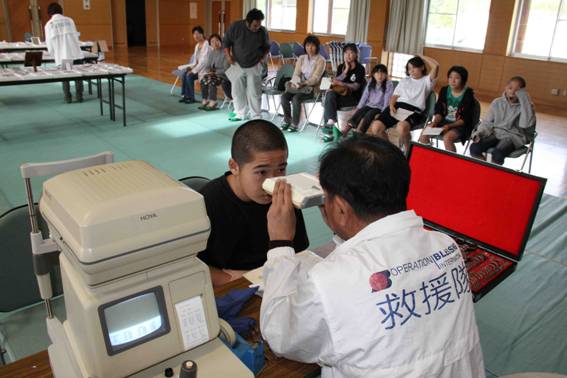 Operation Blessing was able to deliver Nobuto's brand new Kendo sports glasses just in time for a major competition to be held in the mountains of Yamagata Prefecture. To everyone's surprise, Nobuto won each of his matches.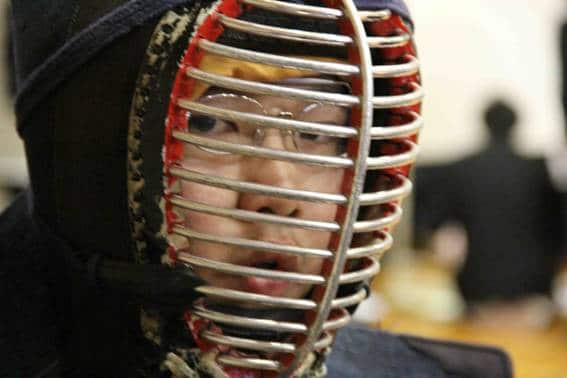 "The glasses have really worked well for Nobuto. The way he was competing, was national competition level," said Nobuto's coach.
Even though Nobuto still lives in temporary housing and his father, who lost his seaweed business, is now working part-time for a construction company helping in the cleanup effort, Operation Blessing was able to help provide this family with a glimmer of hope for the future.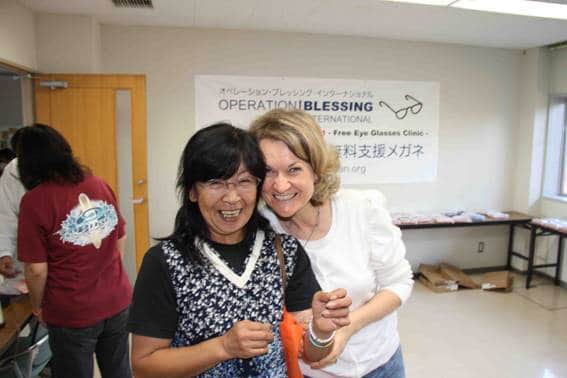 Another "Kendo mom" we met was Utako Abe. Utako had also lost her home and her glasses and is now living in temporary housing with her son. Our Operation Blessing team was able to provide her with new glasses.
So far, Operation Blessing has conducted eye clinics at 21 locations along the Miyagi and Iwate coastlines and helped more than 2,500 people. Our recent clinics have reached as far north as Miyako where the highest wave of 120 feet was recorded.
HOW YOU CAN HELP

Your support is critical to providing relief for the hungry, water for the thirsty, medical care for the sick, disaster relief for those in crisis, and so much more.
Click here to make an online donation today
and let your gift make a significant impact in the lives of those who urgently need it.

Print Friendly