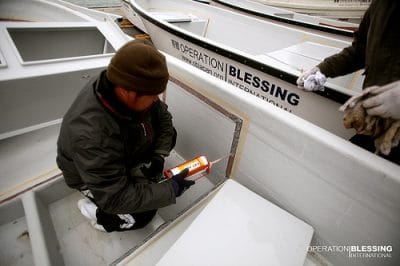 OBI Prepares New Boats for Fishermen in Japan
OBI Prepares New Boats for Japanese Fishermen
After last year's earthquake and tsunami destroyed boats and fishing equipment along the coastal towns of Japan, Operation Blessing aids out-of-work Japanese fishermen with new boats, designed and built by out-of-work boat builders in the United States.
HOW YOU CAN HELP

Your support is critical to providing relief for the hungry, water for the thirsty, medical care for the sick, disaster relief for those in crisis, and so much more.
Click here to make an online donation today
and let your gift make a significant impact in the lives of those who urgently need it.

Print Friendly