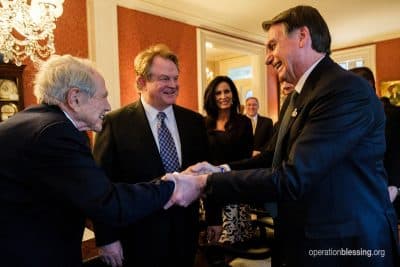 Operation Blessing Founder Meets with Brazilian President – Press Release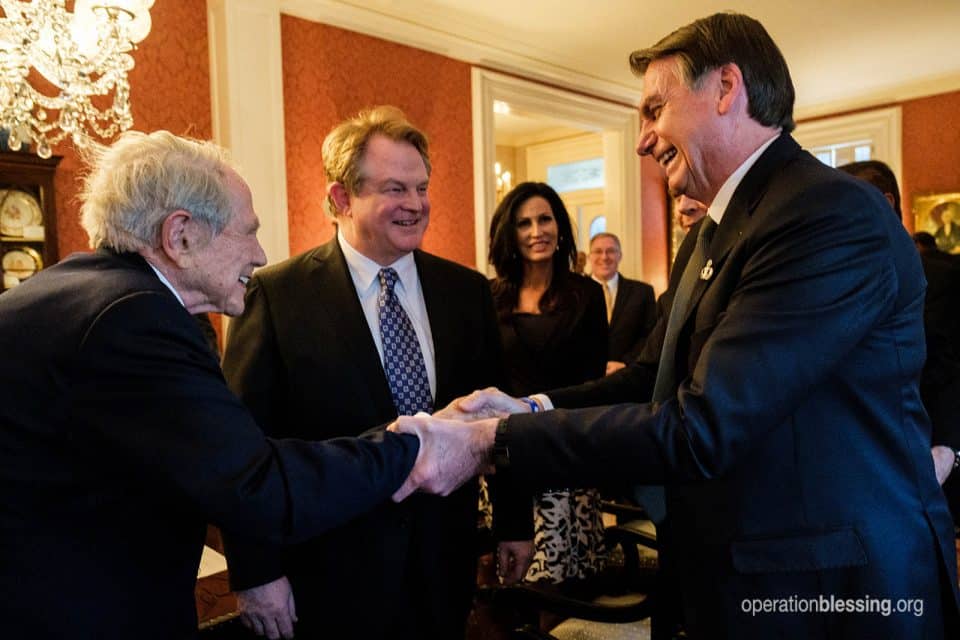 U.S. Evangelical Leaders Meet with Brazilian President Jair Bolsonaro at
Event Hosted by the Christian Broadcasting Network
WASHINGTON D.C. (March 19, 2019) – During his trip to Washington D.C. to meet with President Trump today, newly-elected Brazilian President Jair Bolsonaro met with a group of evangelical leaders from the United States at an event hosted by the Christian Broadcasting Network (CBN).
At the gathering, which took place at Blair House, President Bolsonaro met for prayer and consultation with CBN founder and Chairman, Pat Robertson, CBN CEO Gordon Robertson, and a host of others from around the country including Christ for all Nations evangelist Reinhard Bonnke, founder and Chairman of Faith and Freedom Coalition Ralph Reed, Thomas Road Baptist Church senior pastor Jonathan Falwell, president and CEO of SCLS/Martin Luther King Foundation Dr. Charles Steele, Jr., CEO and president of Concerned Women for America Penny Young Nance, Bishop Harry Jackson Sr. of Hope Christian Church, and others.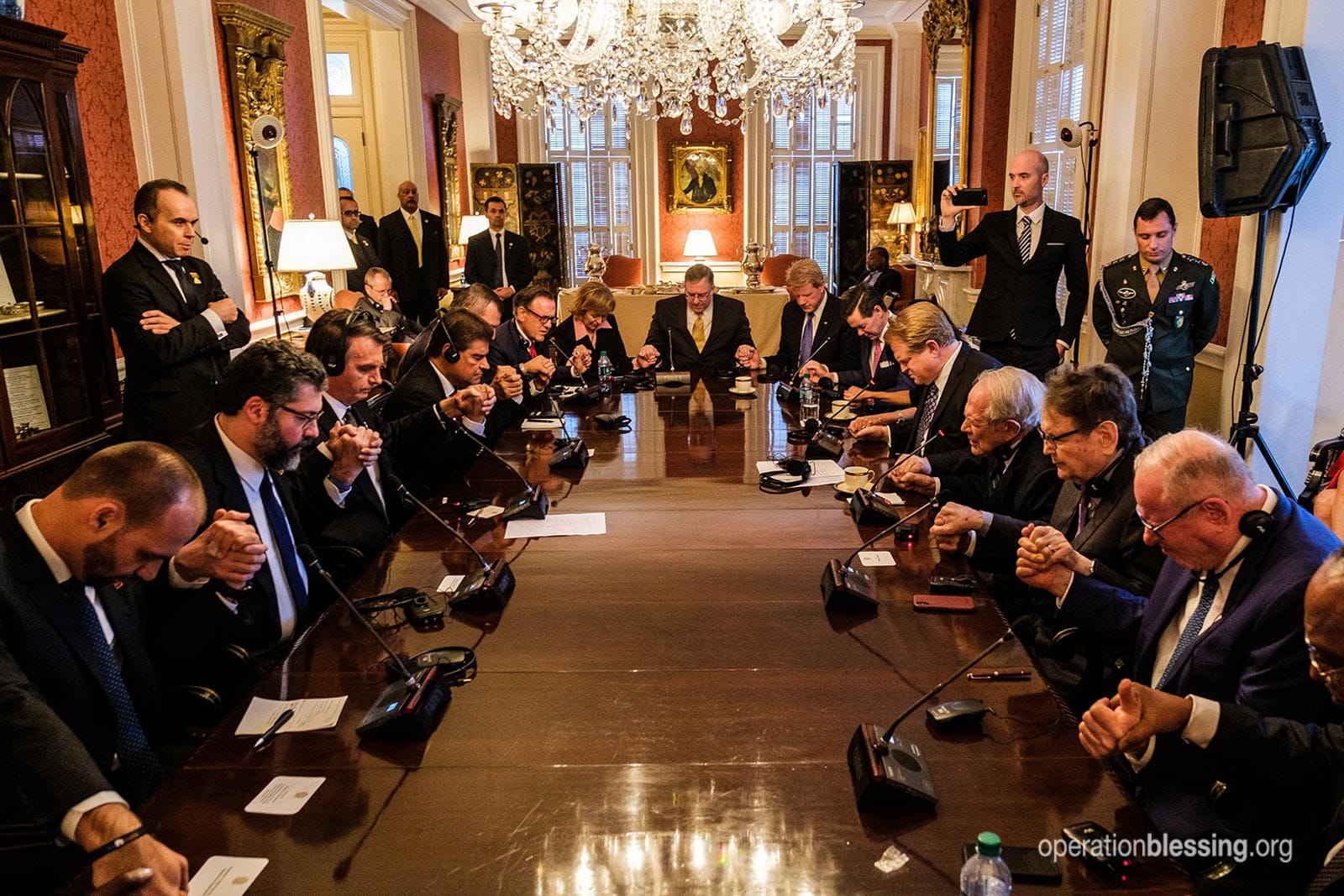 "President Bolsonaro's visit marks the beginning of what can be an extraordinary unity between
two of the largest nations in the Western Hemisphere—Brazil and the United States," said Pat Robertson. "I feel that the meeting that was held with President Donald Trump will be extremely fruitful for the relationship of these two great countries in the years ahead."
The meeting culminated with a group prayer for President Bolsonaro, led by Pat Robertson and Reinhard Bonnke.
Prior to the meeting, President Bolsonaro sat down with CBN News senior international correspondent George Thomas for an interview to talk about his historic election, his faith, and the comparisons that have been made between him and President Trump.
HOW YOU CAN HELP

Your support is critical to providing relief for the hungry, water for the thirsty, medical care for the sick, disaster relief for those in crisis, and so much more.
Click here to make an online donation today
and let your gift make a significant impact in the lives of those who urgently need it.

Print Friendly