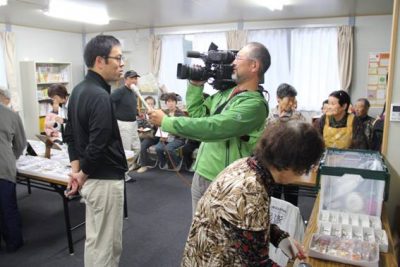 Operation Blessing in the Japanese media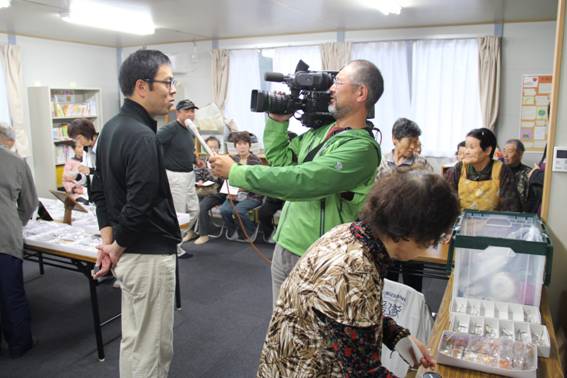 Operation Blessing's Japan Disaster Relief Manager, Don Thomson, shares his firsthand account of the relief efforts in Japan.
JAPAN – Media is a big part of modern Japanese culture, with just about every home subscribed to one of the national daily papers, owning a TV set, and having Internet access through fiber optic cable or by mobile phone.
NHK, the national public broadcasting corporation, is the largest media enterprise in Asia. Along with four other commercial media conglomerates, it dominates the flow of information to the nation. So, what have the Japanese media been saying about Operation Blessing's relief activities?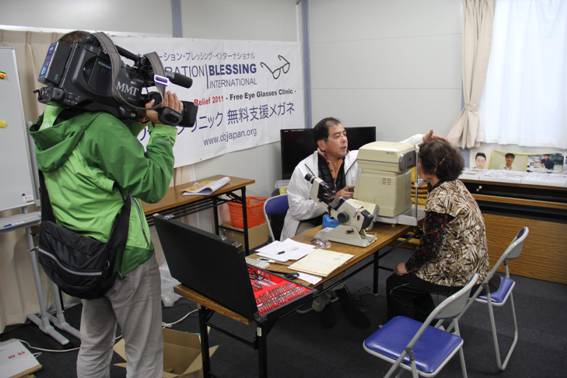 OBI has been enjoying wonderful press, and our unique activities in providing free eye clinics to tsunami survivors on the Tohoku coast caught the media by surprise. It, along with our program to provide equipment to fishermen, has been reported in national dailies, TV news reports, and online news sites. Our programs have even been tweeted and blogged about by other organizations.
A Nikkei Financial Times article about our eye clinics was titled "Seeing Hope." Another major paper said, "Tsunami survivors grateful to be able to see properly again." A commercial network affiliate station news report showed a teary eyed fisherman who received an OB boat wiping his eyes, saying, "I am so grateful, I want to cry."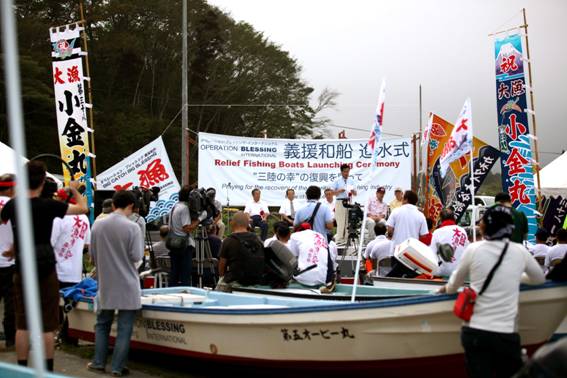 Miyagi TV, the local affiliate for the largest commercial TV network in Japan, came to one of our recent eye clinics to tape a news report for their midday news broadcast.
Thank you, Operation Blessing partners, for making it possible not only to share compassion with survivors through our relief efforts but also to share joy to homes throughout Japan.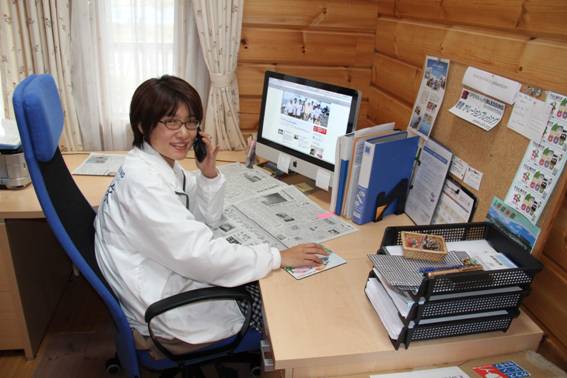 Ms. Masaki Kobayashi is one of our team members at the Tohoku Operations Center who is responsible for preparing press releases for the Japanese media and keeping our Japanese website up to date.
HOW YOU CAN HELP

Your support is critical to providing relief for the hungry, water for the thirsty, medical care for the sick, disaster relief for those in crisis, and so much more.
Click here to make an online donation today
and let your gift make a significant impact in the lives of those who urgently need it.

Print Friendly