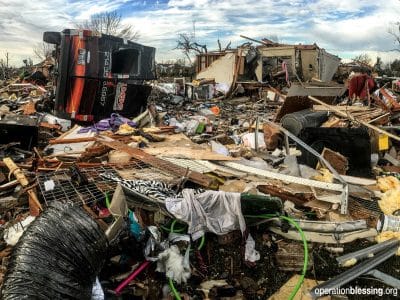 Operation Blessing Responds to Texas Tornadoes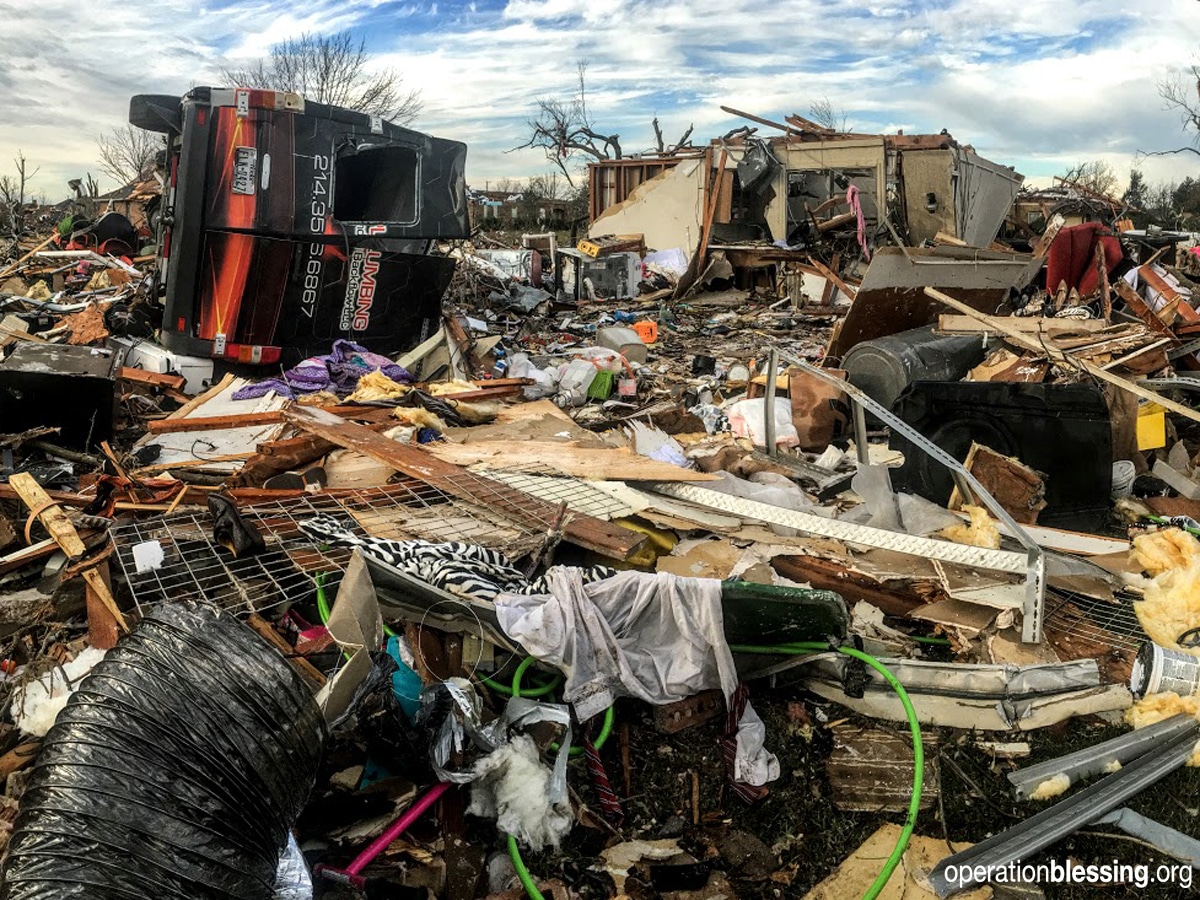 TEXAS – As afternoon faded into evening on the day after Christmas, nine tornadoes tore across North Texas. One of them, a powerful EF-4 with winds estimated at around 200mph, caused major damage in the small towns of Rowlett and Garland. According to Garland officials, the tornado damaged or destroyed nearly 800 homes and at least one apartment building. In all, eleven people lost their lives in the storms.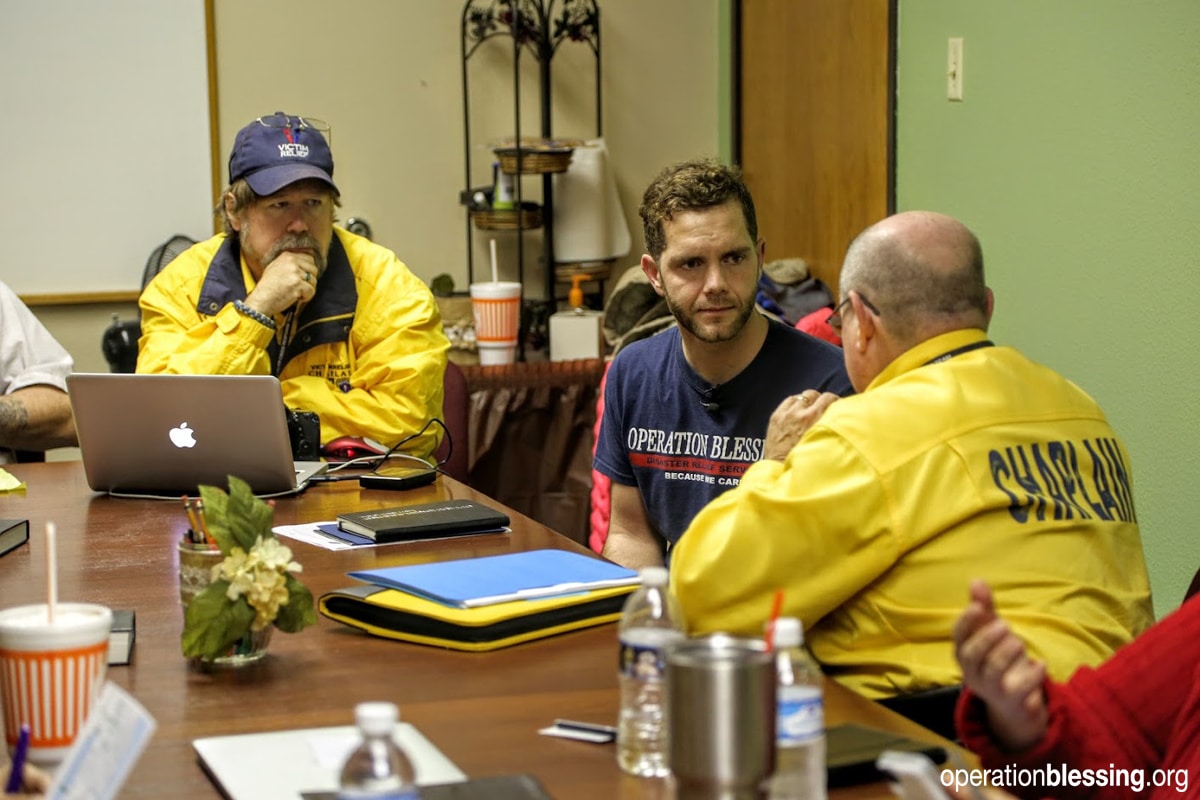 As soon as Operation Blessing learned of the tragedy, disaster relief personnel were dispatched to the Dallas area from three states. Once on the ground they went about assessing the damage and meeting with local church and community leaders to determine the best plan of action. A Volunteer Reception Center was set up at Rowlett First Baptist Church and supplies were gathered from Operation Blessing's warehouse in Dallas.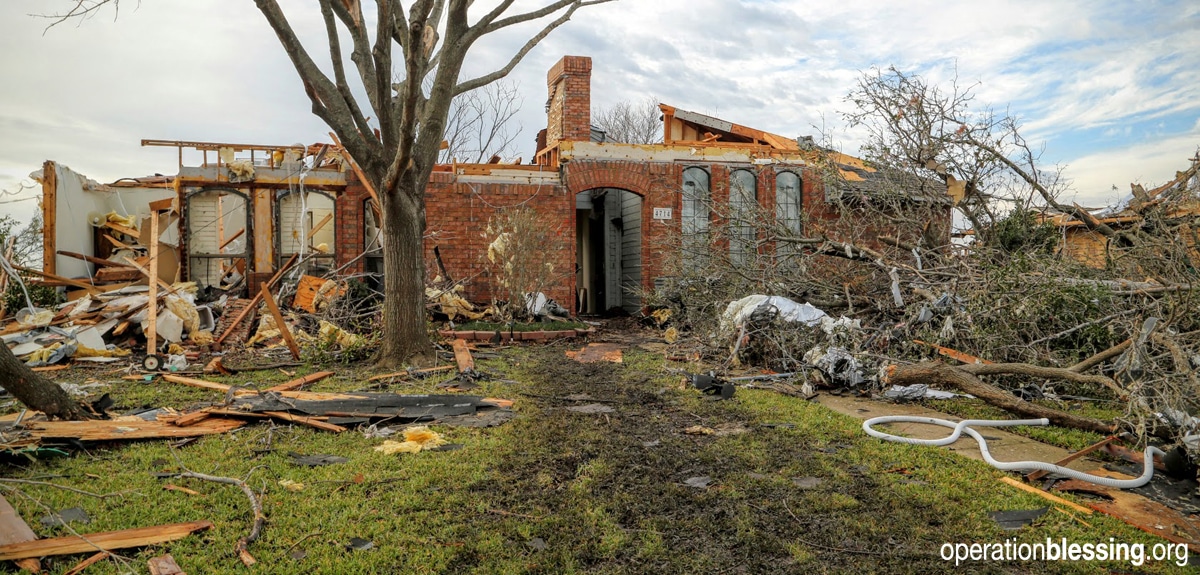 Operation Blessing's mobile command center, mobile kitchen, and construction trailer all set out from OBI's headquarters in Virginia to support the teams and volunteers already on site. Groups of volunteers are now going door to door to determine the needs, begin clearing debris and help residents salvage personnel belongings . Thanks to Operation Blessing's generous partners, the work of rebuilding has already begun.
HOW YOU CAN HELP

Your support is critical to providing relief for the hungry, water for the thirsty, medical care for the sick, disaster relief for those in crisis, and so much more.
Click here to make an online donation today
and let your gift make a significant impact in the lives of those who urgently need it.

Print Friendly