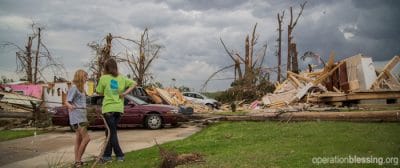 OBI teams respond to deadly tornadoes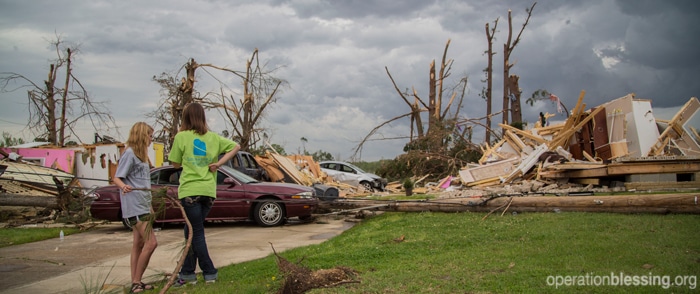 TUPELO, Miss. – Severe spring storms spawned tornados across the South and Midwest this week, killing more than a dozen people and severely damaging homes and communities. Nearly one third of the nation has been under severe weather alerts and thousands are without power.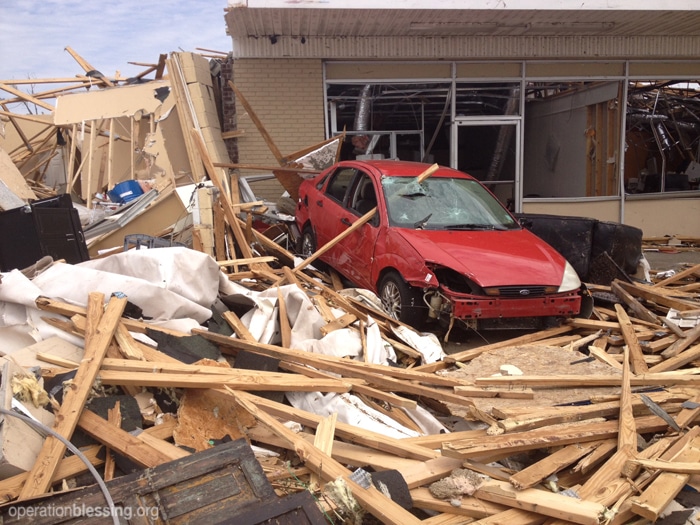 Angela and her daughters are no stranger to tornadoes—for years, they have ridden out the storms tucked safely in their bathtub. Today, that same bathtub lies in the middle of their street.
Thankfully, Angela's family was not at home when the tornado swept through their community, leaving their home in ruins. "I received this text, and it said, 'I think your house is gone,'" Angela said. "I really didn't believe it until I saw it for myself."
Operation Blessing disaster relief teams are on the ground in Tupelo, Mississippi, helping families like Angela's begin the long process of recovery by helping salvage belongings and removing debris including downed trees. And with your help, additional truckloads of relief supplies, including food, water and hygiene items, are reaching families impacted by recent storms in Arkansas and Tennessee.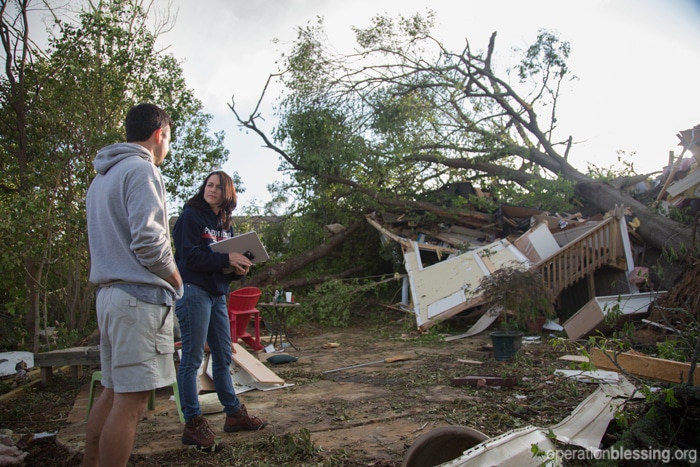 Do you live near Tupelo? We are looking for local volunteers to help with recovery and clean-up. Contact [email protected] visit www.ob.org/volunteer for more information.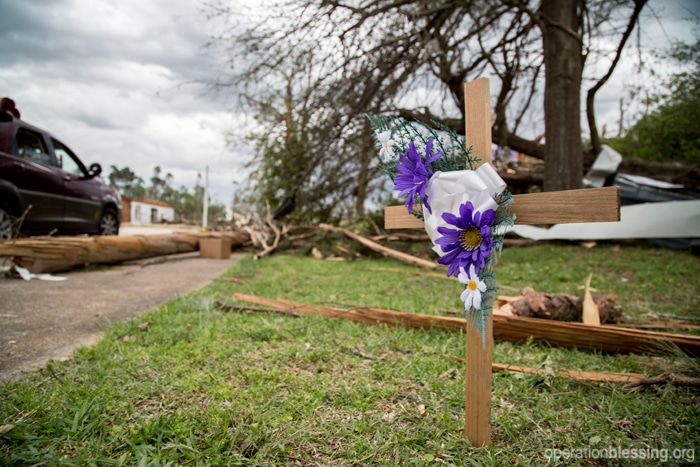 HOW YOU CAN HELP

Your support is critical in helping families fight poverty.
Click here to make an online donation today
and let your gift make a significant impact in the lives of those who urgently need it.