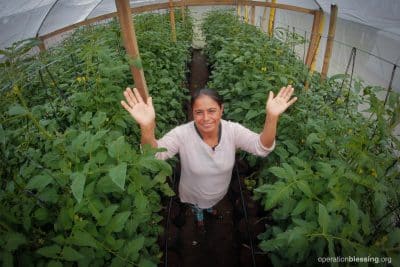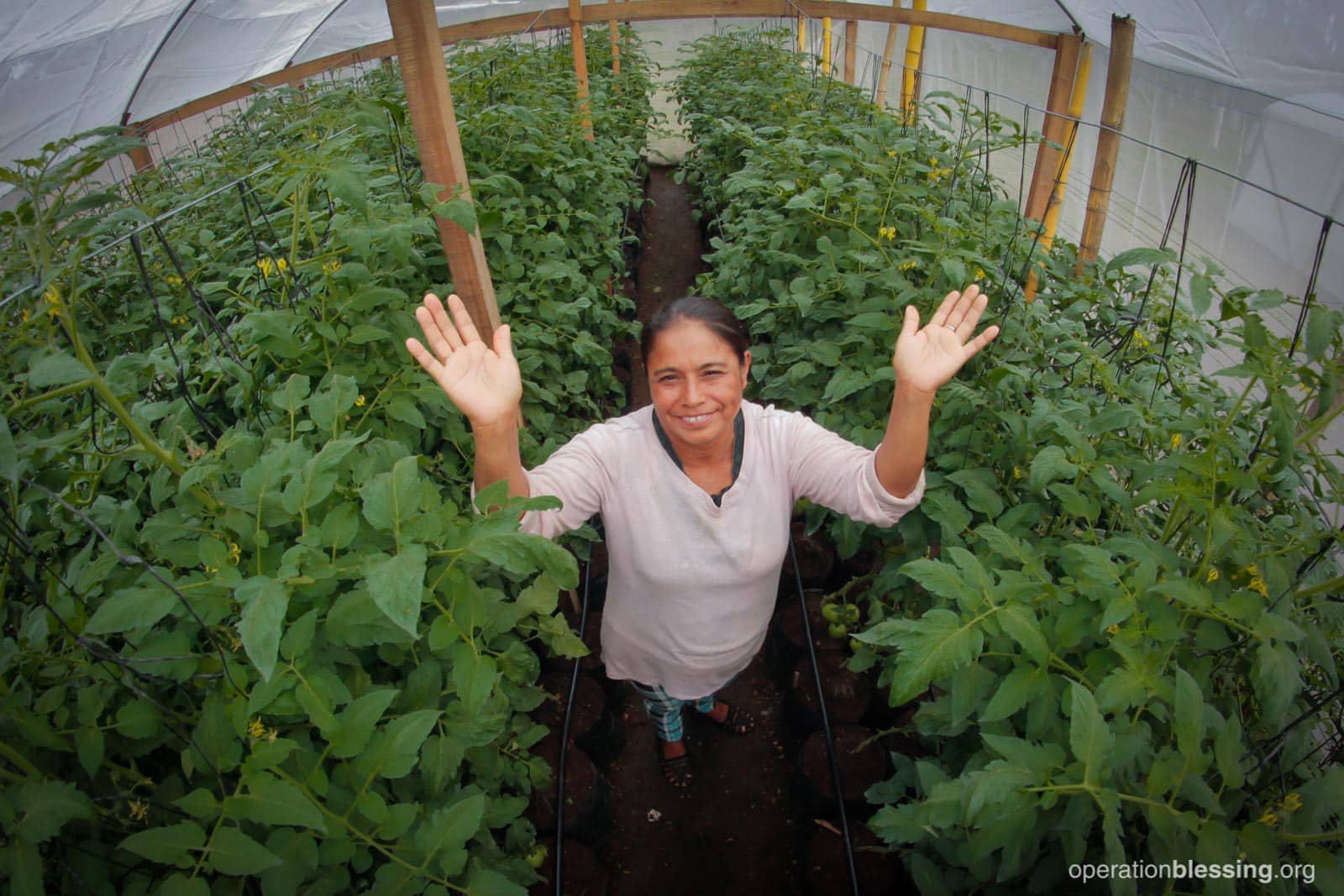 EL SALVADOR – Berta is a devoted grandmother who cares for her three grandchildren, Emely, 11, Julissa, 6, and Cristian, 6. She works hard to provide for them, but putting food on the table has been a desperate struggle.
"Our situation has always been very difficult," she said. "Having to feed three mouths is not easy. On several occasions we have gone to bed with empty stomachs, because with the $3 that I sometimes earn from washing clothes, I cannot afford to buy what is necessary for food."
Washing clothes for a living seemed to be Berta's only option. "I would like to have a stable job," she lamented. "But because of my age they do not give me any opportunities." Berta felt stuck.
Willing to work and desperate to provide for her grandchildren, she didn't know where to turn. She even considered growing her own crops to feed the children and sell at the market, but lacked the space to successfully plant anything. Things became so bad that at times she had to choose between paying bills and buying food. "I remember once my grandchildren told me they were hungry," she recalled. "From what little [money I had made] I had to decide between feeding my grandchildren and paying the bills for water and electricity."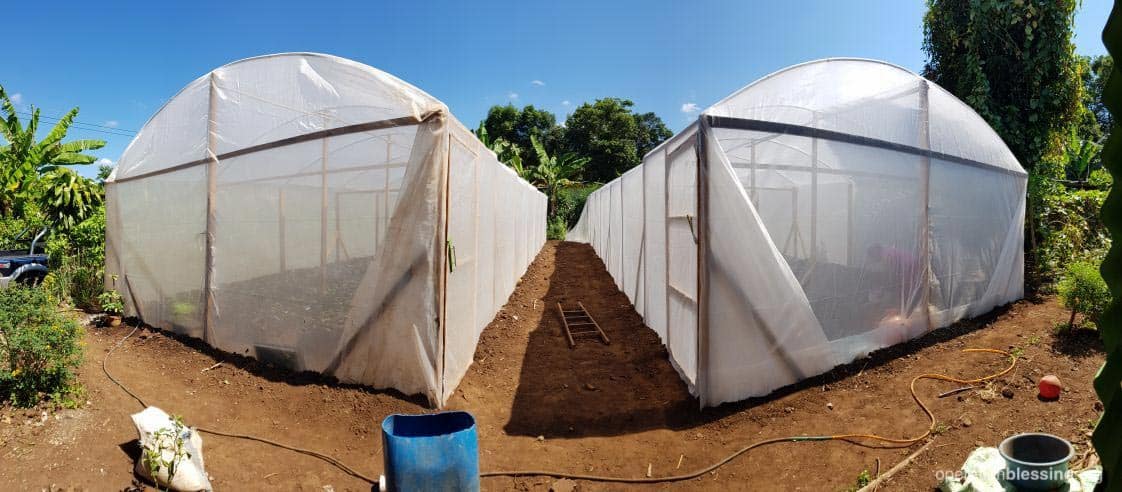 In the department of Ahuachapan, where Berta lives, Operation Blessing started an agriculture project building community greenhouses. As soon as Berta found out, she was intrigued and approached OBI staff to ask if she could be a part of the program. After seeing her determination and learning the details of her situation, Operation Blessing staff welcomed her into the project.
It wasn't long before Berta was attending training sessions and soon she began to see a return on her time and hard work. "This greenhouse will benefit us a lot," she exclaimed with enthusiasm. "First of all we are going to have our own crops and harvests, and the most important thing is we will not have to buy things. The idea is to eat the products and sell them to get a little income."
The difference is dramatic. The ability to grow her own crops in the Operation Blessing greenhouse you helped provide has brought food security to this grandmother and the children in her care. "Before I was not able to feed my grandchildren," Berta said. "Now, when they are hungry, I can tell them to eat a little tomato, roasted chili, or even to go to the store to buy beans!"
Berta thanked Operation Blessing partners saying, "I feel very happy and grateful to God because Operation Blessing is an institution that offers opportunities to people. With these greenhouses they have not only given me opportunity but also the people of my community. They have brought hope to us all."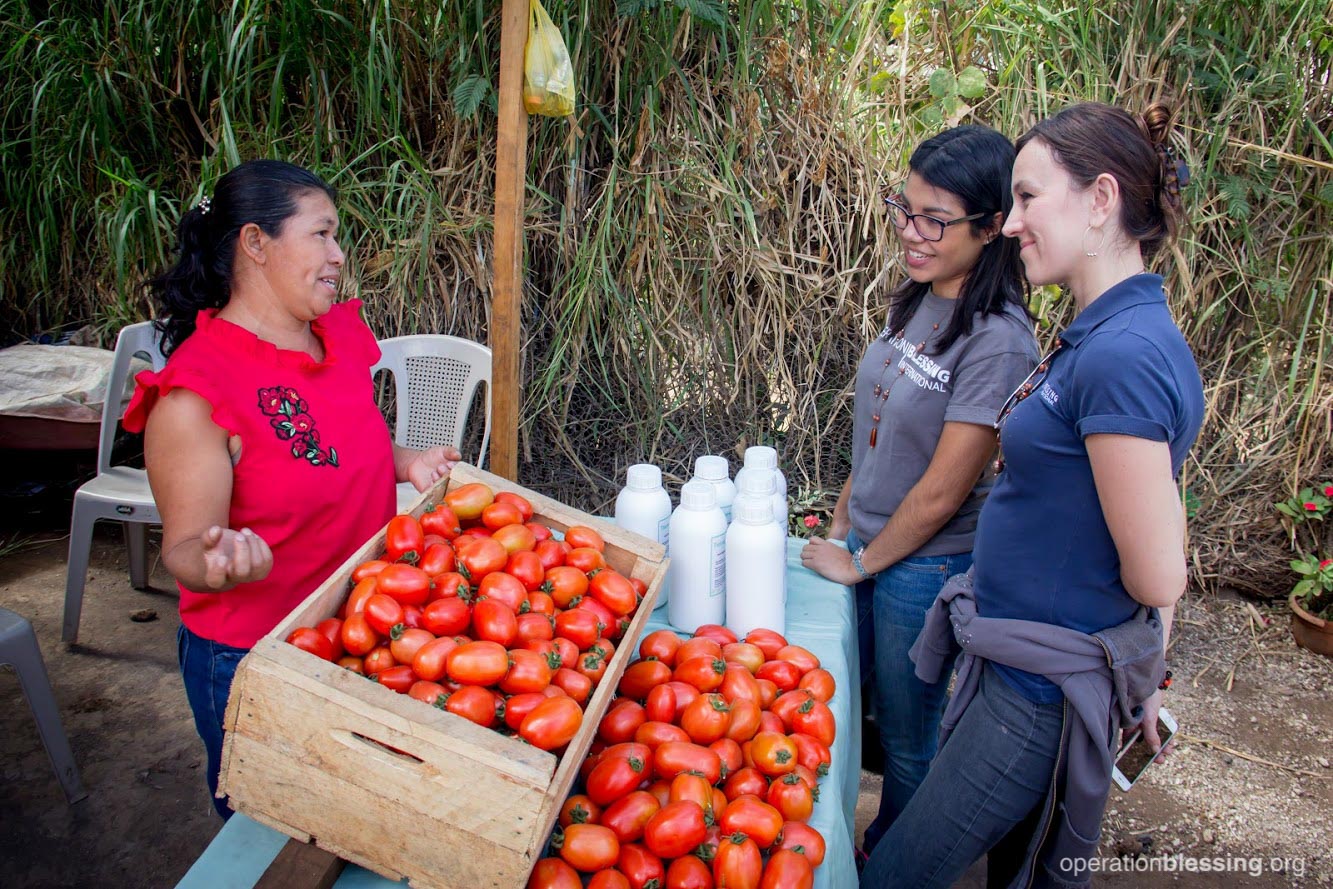 HOW YOU CAN HELP

Your support is critical to providing relief for the hungry, water for the thirsty, medical care for the sick, disaster relief for those in crisis, and so much more.
Click here to make an online donation today
and let your gift make a significant impact in the lives of those who urgently need it.

Print Friendly