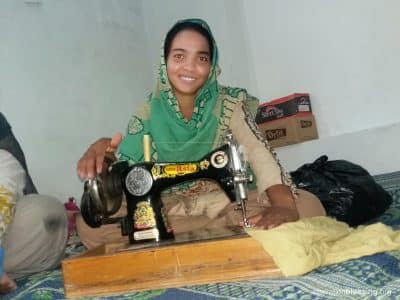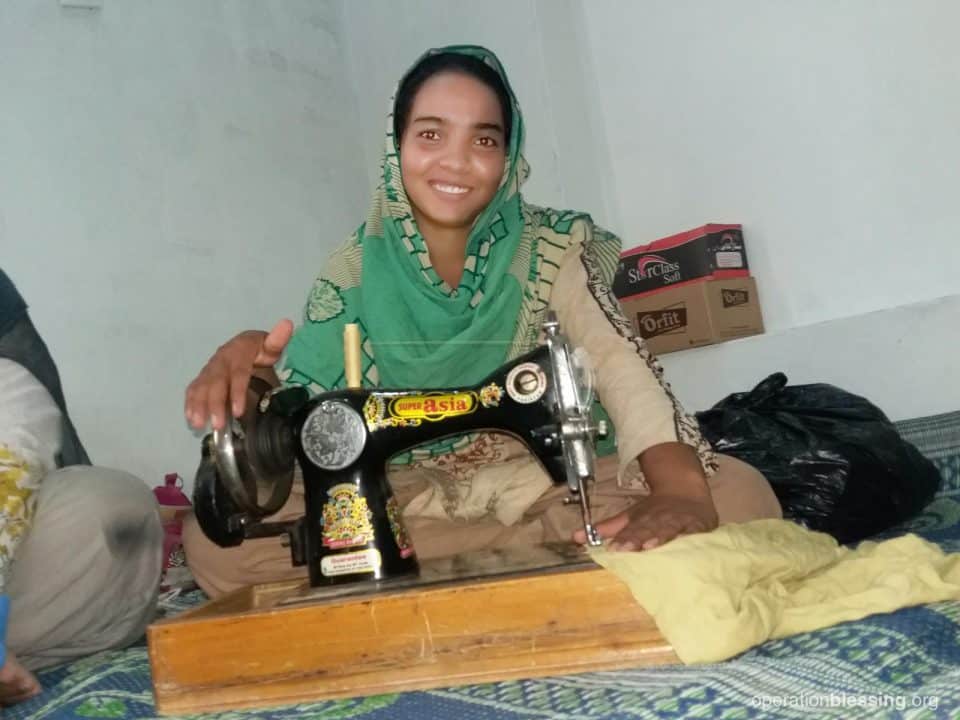 PAKISTAN – Sana knows what it means to work hard. She and her entire family work at a factory firing bricks in a kiln. Even with everyone working at the factory, the family earned barely enough to cover their bills. Making matters worse, the brick factory closes seasonally. In order to make it through the year, they had to take out a loan from the factory owner. This meant they were always behind.
The family could barely survive on their brick factory pay, and the work itself was brutal. The heat grew almost unbearable in the summer. Worse, the environment was abusive and workers were treated like slaves. Sana desperately needed a way out.
About a year ago, Sana married Sajid, and before long she became pregnant. With a baby on the way, Sana grew even more determined to change her life and her family's condition. That's when, thanks to your support, Operation Blessing and local partner CAS offered Sana a new opportunity.
Sana joined an Operation Blessing-sponsored CAS training program in Essa Nagar. There, she learned the valuable skill of sewing. Now, she can stay home with her baby and work in peace. Sana looks forward to providing for her family and is grateful that she no longer has to work in the brick factory. "I am very thankful to OBI and CAS for thinking about us and giving us a chance to change our life," she said.
HOW YOU CAN HELP

Your support is critical to providing relief for the hungry, water for the thirsty, medical care for the sick, disaster relief for those in crisis, and so much more.
Click here to make an online donation today
and let your gift make a significant impact in the lives of those who urgently need it.

Print Friendly