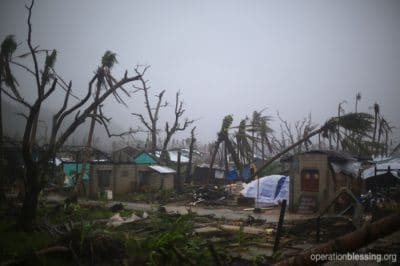 Pagnamitan: A community of hope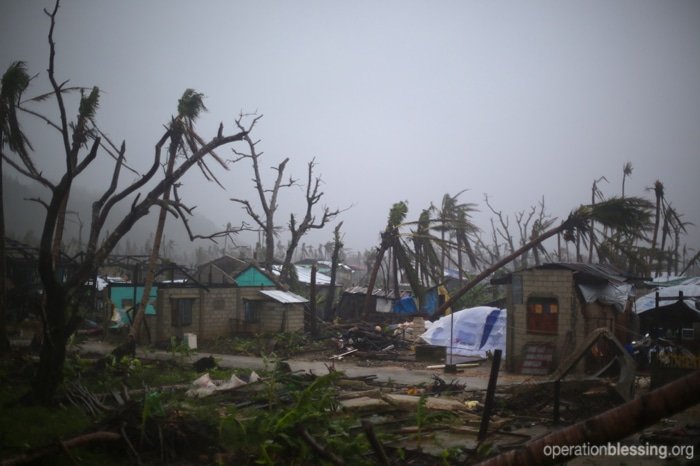 PHILIPPINES – As a storm ravaged outside, Waldo's family huddled in their makeshift shelter, the sheet metal siding clattering in the wind and the dilapidated roof leaking.
The young family had lost their home to Super Typhoon Haiyan just months before. The entire village of Pagnamitan had been left devastated, with more than 80 percent of the homes utterly destroyed.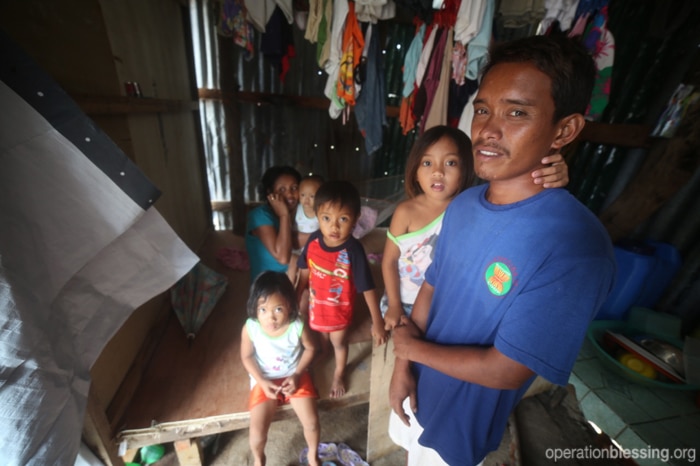 To make matters worse, fishing is the primary source of income in the village, and the typhoon destroyed Waldo's boat and many others. Amid such devastation, hope can be hard to come by.
But things are starting to change for Waldo and his family.
As part of a holistic recovery project, Operation Blessing is rebuilding the village school and providing daily meals so the children can return to classes. Meanwhile they are receiving free medical and dental check-ups at a temporary clinic in the community.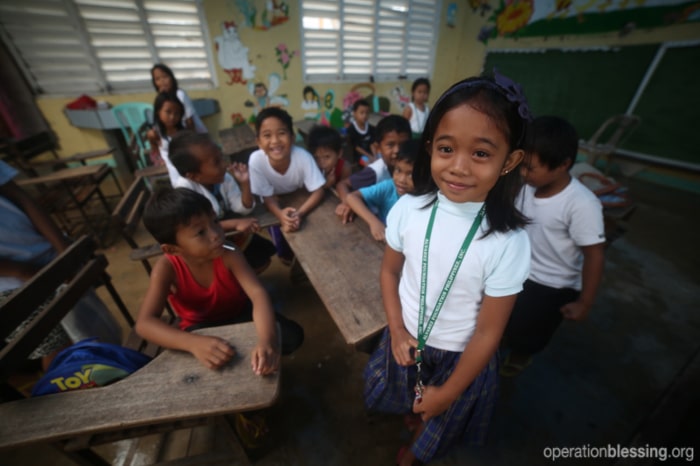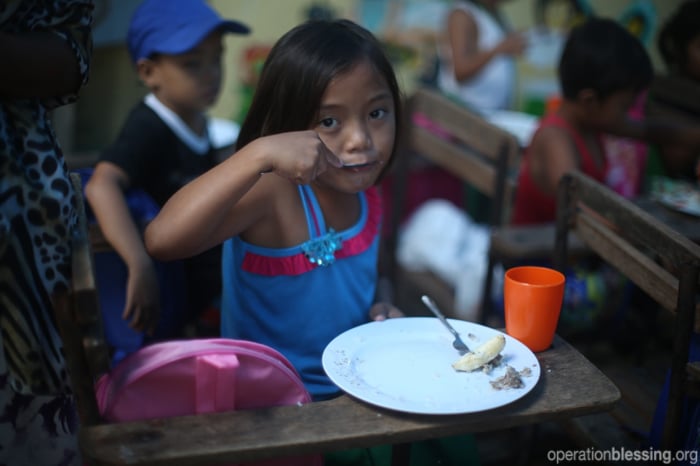 Operation Blessing teams are also constructing transitional homes, complete with two rooms, a kitchen and a bathroom. Today, Waldo and his family have a sturdy house to take shelter in when the rains come — one that doesn't leak or clatter but keeps them safe and snug.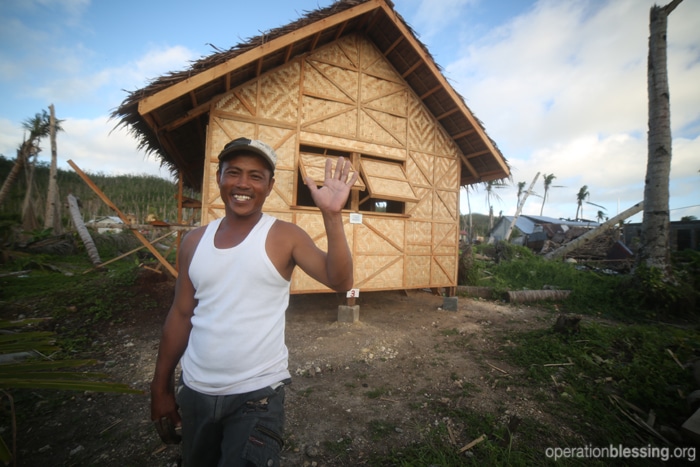 Women like Waldo's wife are starting to use their traditional shell jewelry as a means of income, young men in the village are being trained to make boards out of the fallen palm trees, and new motorcycles are helping families transport goods to the nearest market.
To help fishermen like Waldo get back to work, Operation Blessing is partnering with Pinoy Relief to provide new bangka boats, complete with fishing nets, a spear gun and motor.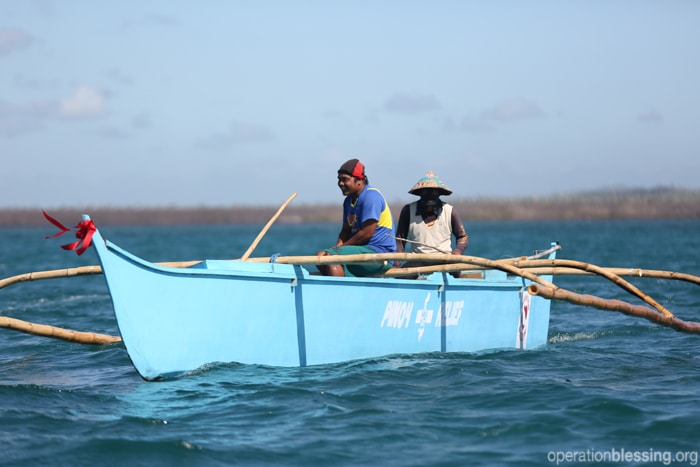 Slowly, the village is beginning to rebuild.
"Even with their homes, livelihoods, and church destroyed, even with so many killed, the faith of the community has not been shaken," said David Darg, OBI's vice president of international operations.
Today, the village of Pagnamitan is adorned with a new sign. It reads: "Community of Hope."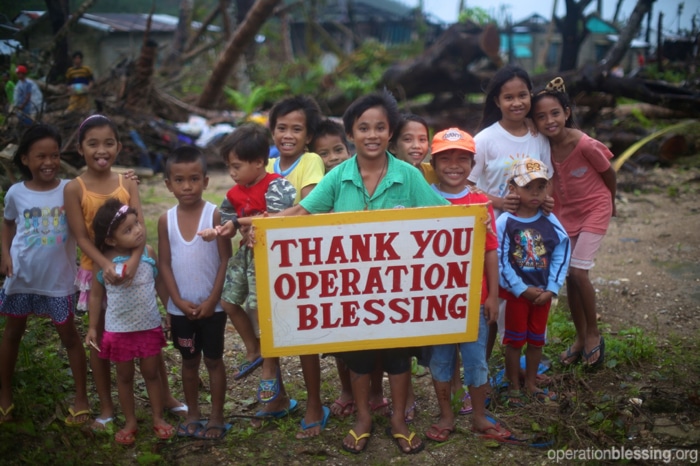 Operation Blessing began working in the Philippines in the early 1980s by pioneering fresh water programs in impoverished communities. In 1996, Operation Blessing Foundation Philippines was created and has worked ever since to fight hunger, disease, unemployment, illiteracy and abuse, as well as respond to major disasters like Typhoon Haiyan. In the wake of the typhoon, Operation Blessing teams established emergency medical clinics and focused on providing safe drinking water, food, blankets, clothing and other relief supplies for impacted families.
HOW YOU CAN HELP

Your support is critical to providing relief for the hungry, water for the thirsty, medical care for the sick, disaster relief for those in crisis, and so much more.
Click here to make an online donation today
and let your gift make a significant impact in the lives of those who urgently need it.

Print Friendly