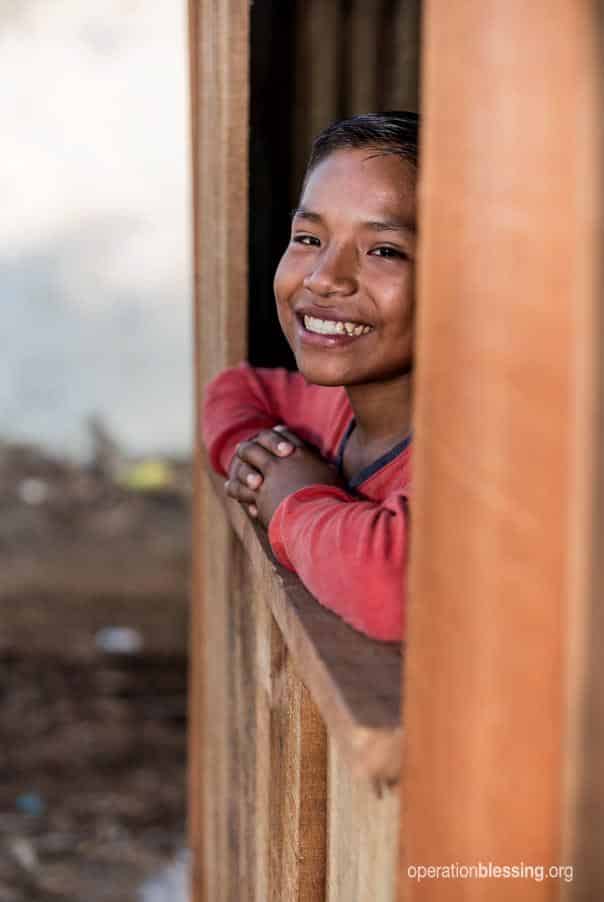 PERU – Sergio knows how to cook, clean house, wash dishes and has worked in the sawmills—and he is only 12. Though his family lives in poverty, Sergio maintains an optimistic outlook that touches everyone he meets.
The young boy is a delight to his teachers, well-loved by his mother who works hard to raise him and his younger brother alone and has a powerful outlook on life. Each week, Sergio's mother leaves to work on a farm to try to make ends meet for her family, often leaving Sergio in charge of his 4-year-old brother, Mauricio.
Sergio is still able to attend school, though. His mother cannot afford a uniform, but Sergio puts on what clothes he has and goes anyway. When he needs money for school supplies, he asked the sawmill workers to hire him so he can pay for them himself.
"I only had a pair of sandals, but they broke," he said, recalling his last pair of shoes. "My mom didn't have the money to buy shoes for me."
The family lived in a dilapidated home where the roof had holes and the doors did not have locks. Sergio's mother moved them there to escape her abusive husband, and it was all that she could afford.
Operation Blessing saw this brave boy and his hard-working mother and knew they needed help. To start, OB Peru gave Sergio a brand new school uniform, shoes, school supplies and a chess board. His little brother was also given new clothes and shoes. The family received groceries, but that was just the start of what Operation Blessing had planned.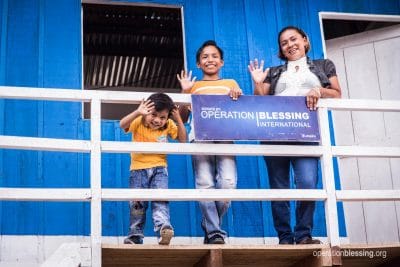 Today, Sergio and his family live in a brand new house that is safe and secure for the family, built by Operation Blessing. Sergio is still loving school, and his brother is enrolled for next year.
Even better, their mother, Luz, no longer has to leave her children to earn an income. Instead, OB Peru provided her with her very own food cart and the supplies she needed to get her new business started. She can work right in her community and Sergio can focus on his studies.
"I never imagined this could happen to us," Luz said. "I am so thankful for the love you have shown to my children and for the way you are helping us. Thank you, Operation Blessing, for giving us this opportunity in life."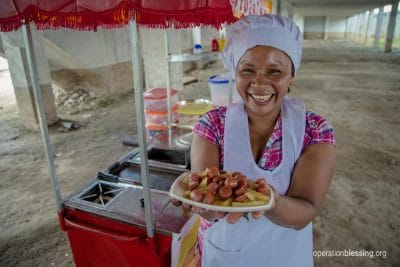 HOW YOU CAN HELP

Your support is critical in helping families fight poverty.
Click here to make an online donation today
and let your gift make a significant impact in the lives of those who urgently need it.