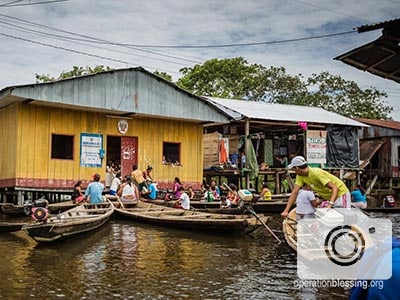 In Pictures: Life in Belén
In Pictures: Life in Belen
Depending on the time of year, there is either abundant water in Belén or dry roads. All the homes are built on stilts for the wet season, and families travel via boat. Get a glimpse of life in Belén through these captivating photos.
HOW YOU CAN HELP

Your support is critical in helping families fight poverty.
Click here to make an online donation today
and let your gift make a significant impact in the lives of those who urgently need it.