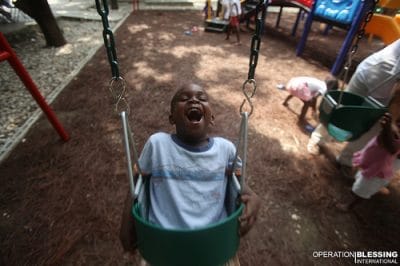 Playing at Zanmi Beni Childrens Home
Playing with the Children of Zanmi Beni in Haiti
Bill Horan, President of Operation Blessing International, and Loune Viaud, Chief Operating Officer of Zanmi Lasante (Partners in Health) spend time playing and reading with the children of Zanmi Beni Childrens Home.
HOW YOU CAN HELP

Your support is critical in helping families fight poverty.
Click here to make an online donation today
and let your gift make a significant impact in the lives of those who urgently need it.