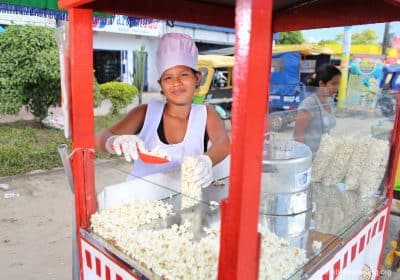 Popping Up a Dream Come True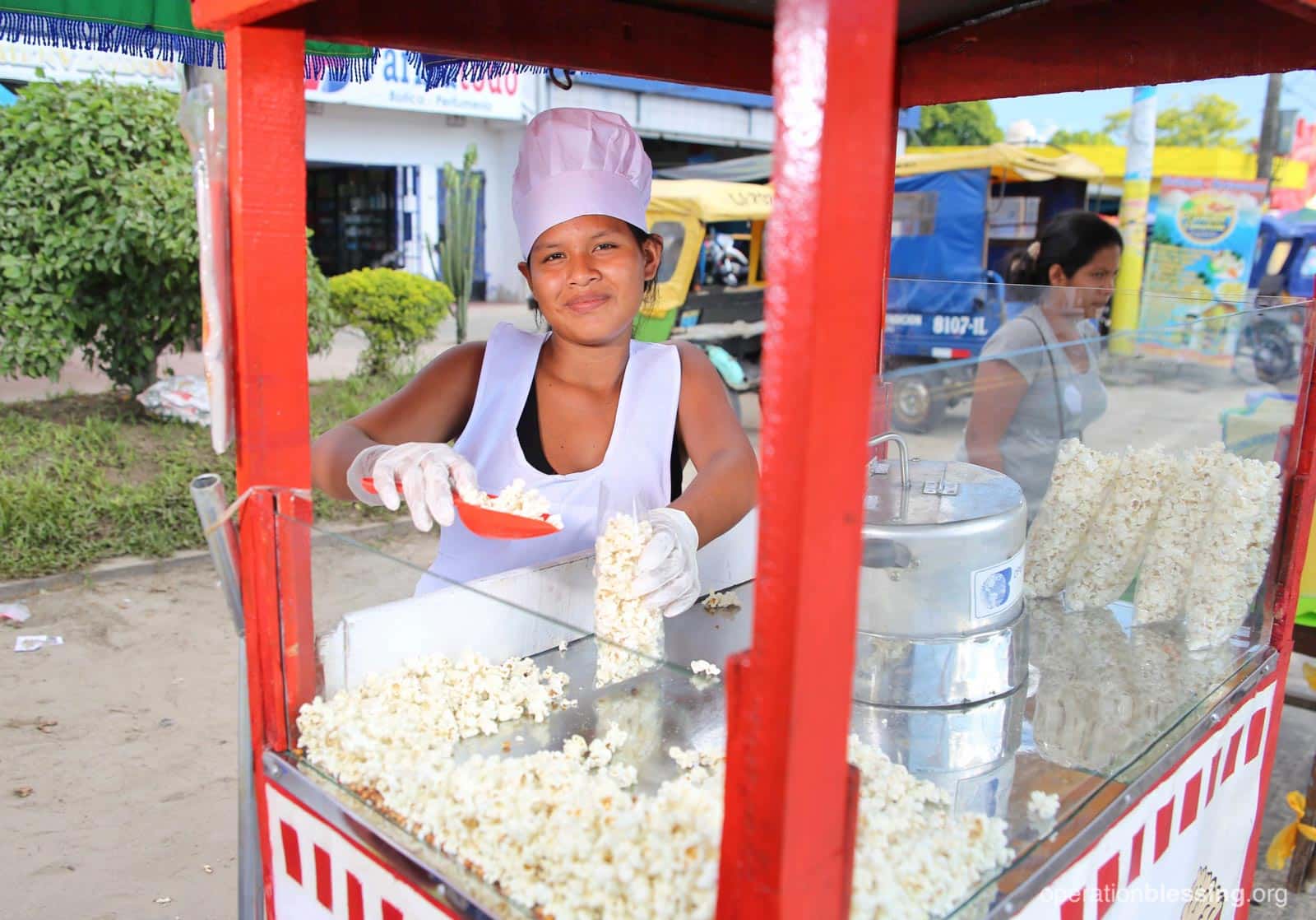 PERU – When Ines and Josue learned they would be having a child, they wondered, would this baby be healthy? Would they be able to care for the baby? How would they afford a child?
Immediately, Ines and Josue received the gift of family support. Ines' uncle provided them with a popcorn cart so they could sell popcorn and sweets in nearby San Juan. After a short time, they returned her uncle's cart and bought their own secondhand. However, it soon became apparent the cart would need constant repairs.
In addition to their financial stress, Ines and Josue knew little about proper prenatal care. Even though they live in a region with a medical clinic, the rural area still lends itself to extreme poverty and a lack of comprehensive education in regards to women's health. Local Operation Blessing volunteers invited her to pregnancy health workshops, where participants learn proper prenatal and postnatal care.
Ines began faithfully attending the workshops. The most important lesson she learned was when to seek a doctor. "I learned to identify warning signs in pregnancy, to go to the hospital in a timely manner and not put my baby's life at risk," she said.
Ines' dedication to learning about her pregnancy showed Operation Blessing that she is unafraid to work hard for her family. When OB Peru volunteers visited Ines and Josue at their popcorn cart, they saw how dilapidated it was. Operation Blessing refurbished the cart with new parts and supplies, making the couple's primary work tool a viable means of income. Ines and Josue also received soda and a cooler so they could add more products to their small business.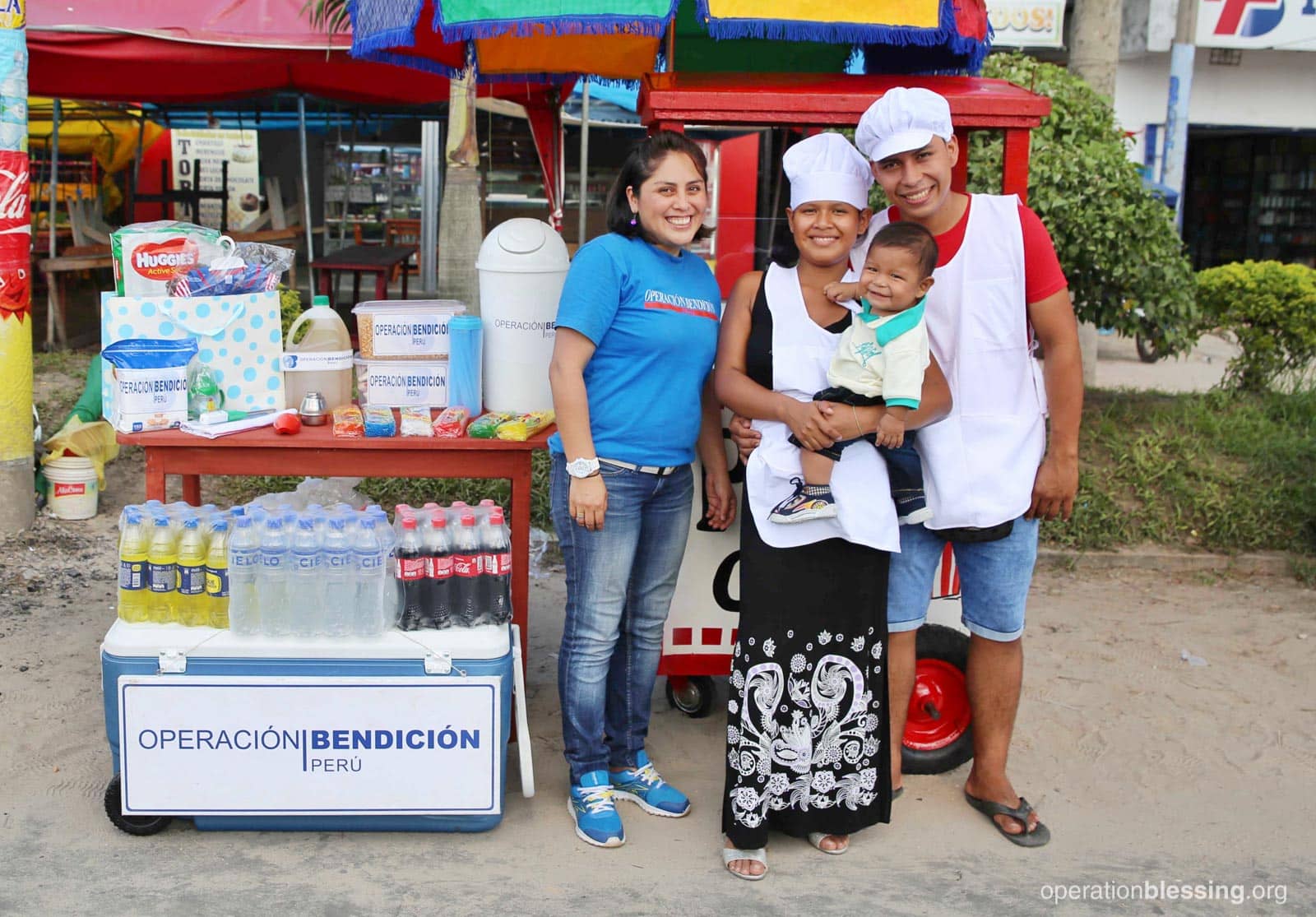 "We will move forward because we want to achieve many goals," she said. "We will have something bigger."
Ines safely gave birth to a little boy, Jhaster. Now, as she brings her seven-month old son to work with her every day, Ines is demonstrating commitment to one of her theories: "Everything in life is possible," she said, if you work hard enough, put your mind toward your goals, and set out to achieve them.
Ines' greatest dream is to see her son grow up healthy and strong, and with the commitment she exhibits in raising him, she is well on her way to seeing that dream come true.
HOW YOU CAN HELP

Your support is critical to providing relief for the hungry, water for the thirsty, medical care for the sick, disaster relief for those in crisis, and so much more.
Click here to make an online donation today
and let your gift make a significant impact in the lives of those who urgently need it.

Print Friendly