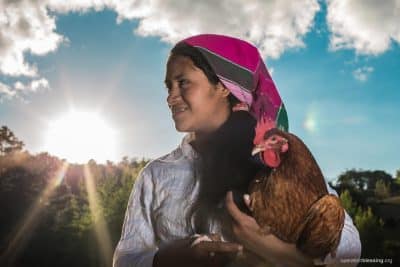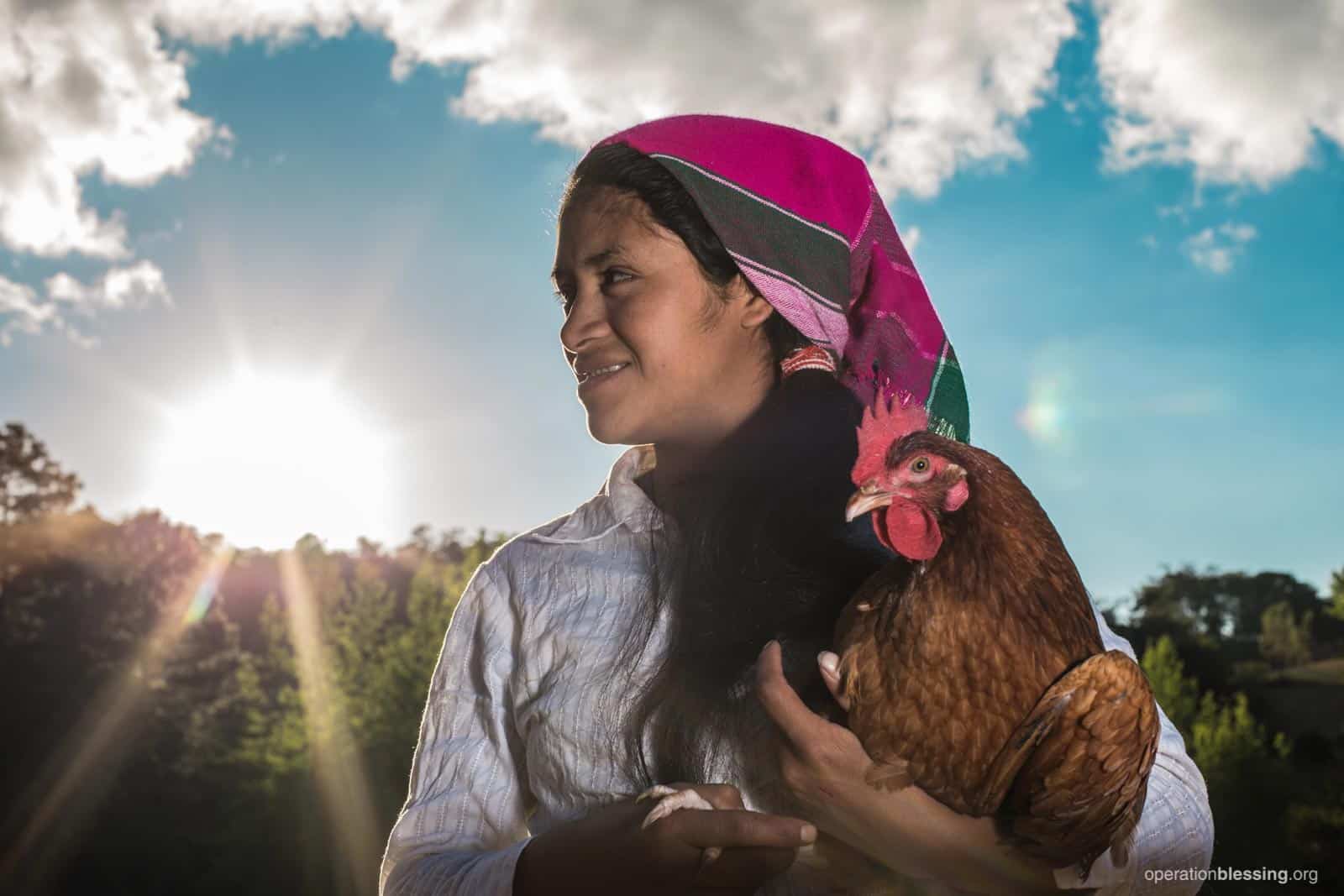 HONDURAS – Work is hard to come by in El Pinal, Honduras — especially if you're a woman. It's a struggle that twenty-four-year-old Martha knows all too well. As a single mother of two girls, Martha was desperate to provide for her daughters.
When she could, Martha would work as a day laborer on nearby farms planting and harvesting crops of various kinds. But there wasn't enough work to go around, and many times she was passed over in favor of male workers.
"Sometimes I would walk up to two hours to get to where the cars come to pick up workers, but many times I had to go back to the house because I had not been selected," she recalled. "The owners of the farms first choose the men… the woman is always the last option."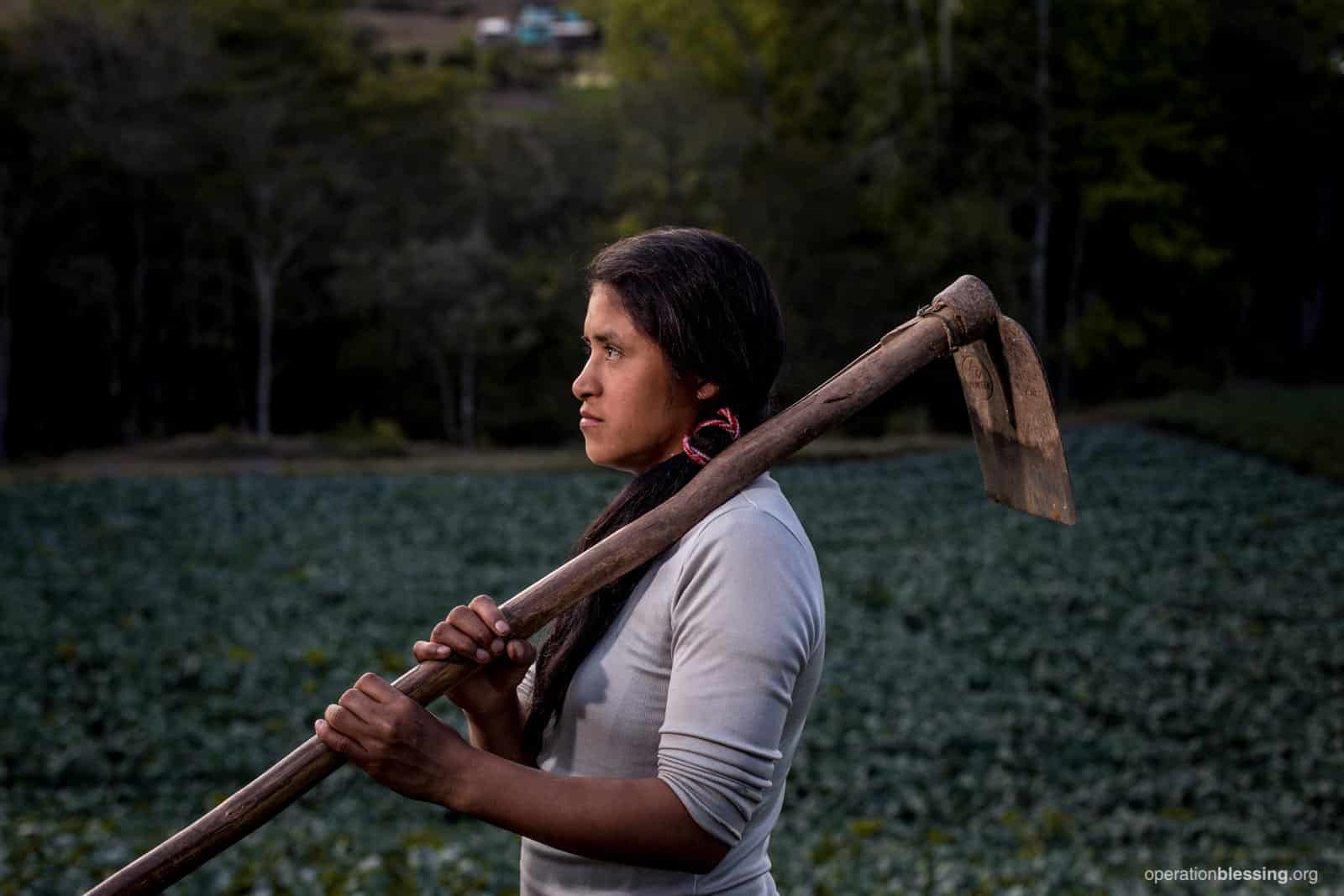 Her struggle to provide for her family made the rejection especially hard for Martha to bear. "Those days were sad for me because the first thing I thought about was how I would feed my girls."
It was becoming more and more difficult to put food on the table, and Martha was getting increasingly desperate. To make matters worse, her girls became sick. "Sometimes we only ate one tortilla and a little bit of beans in the day," Martha said. "The youngest girl began to cry with hunger."
What Martha needed was a way to earn an income and produce food without having to rely on the sporadic, low paying work she got from the farms. Luckily, Operation Blessing had the perfect solution.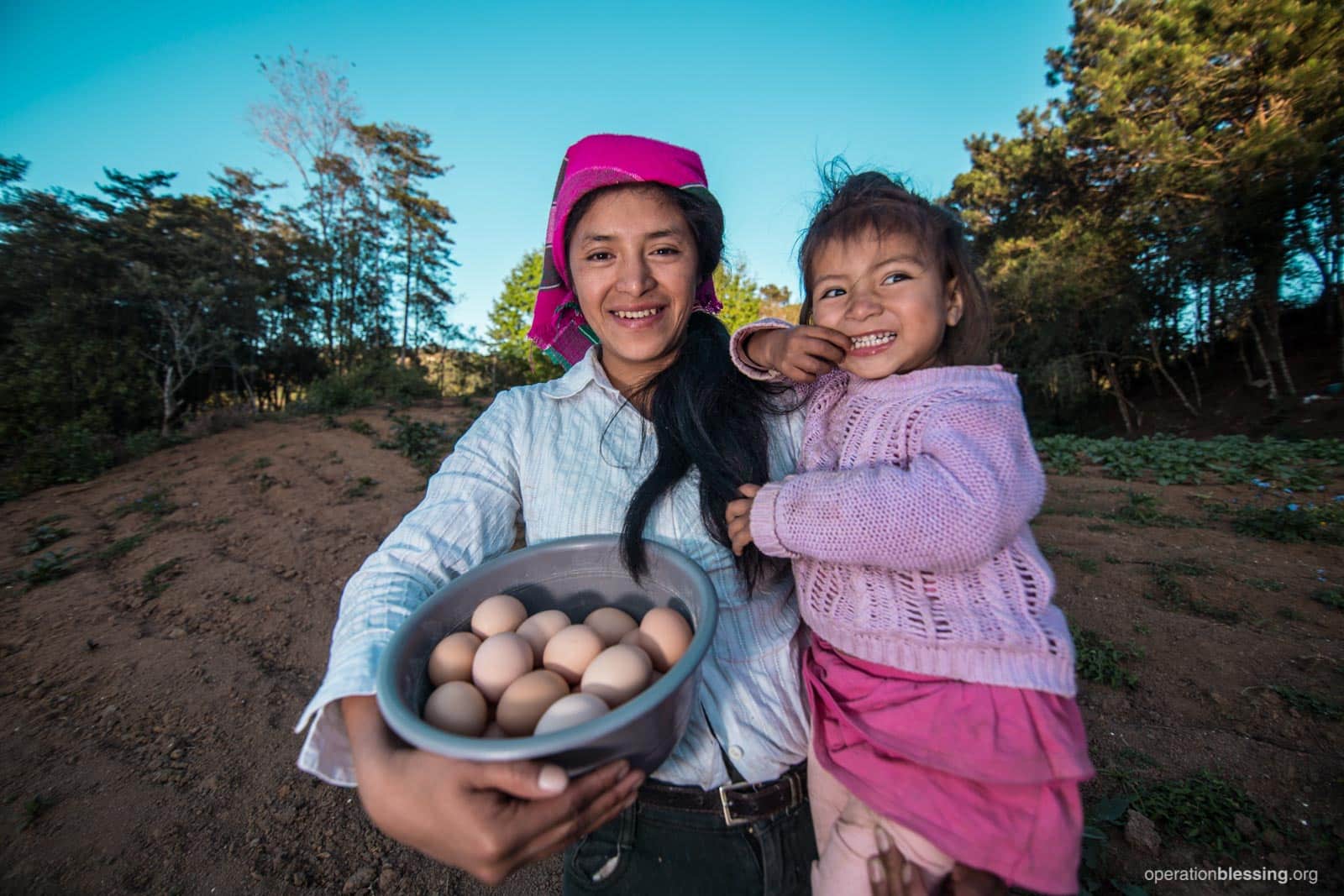 Upon hearing her story, staff from OB Honduras knew they could help through our poultry project. They quickly built Martha a chicken coop and provided her with 10 laying hens, as well as feed for the birds. They also trained Martha on taking care of the chickens as well as how to grow her business.
The hens now produce enough eggs to provide plenty of essential protein for Martha's girls and generate income at the same time. More than that, the hens have transformed the family's circumstances. The girls are growing healthy and strong and the tears of hunger are a fading memory.
"My girls have food to eat, and I can always sell eggs," Martha said. "Many thanks to OBI for this blessing!"
HOW YOU CAN HELP

Your support is critical in helping families fight poverty.
Click here to make an online donation today
and let your gift make a significant impact in the lives of those who urgently need it.