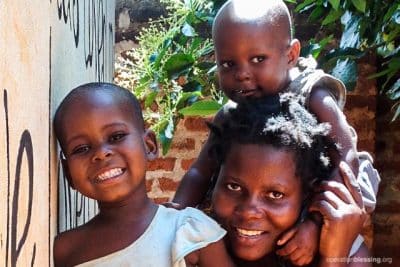 Pregnant and Alone with No Place to Turn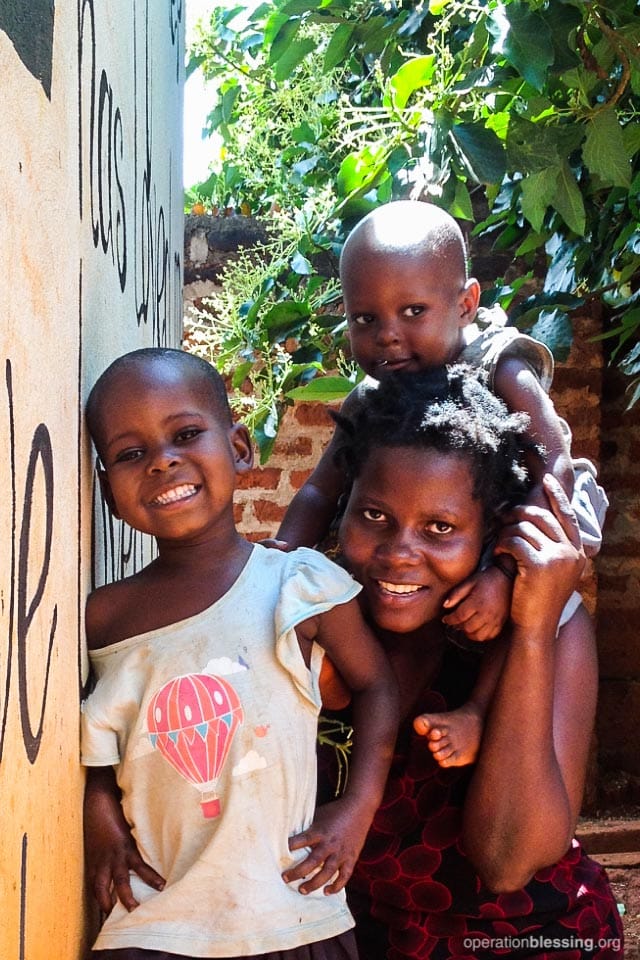 UGANDA – Recently abandoned by her husband, Salima found herself very pregnant and alone with a sick child to care for. When she went into labor, she had nowhere to turn for someone to watch her daughter, Jaina. Her husband was contacted, but he didn't respond. That's when Abide Family Center found Salima's family.
Thanks to your support, Operation Blessing is able to partner with Abide Family Center in Uganda to serve vulnerable families, and, most importantly, keep them together. In Uganda, over 80% of children living in orphanages have at least one living parent who just can't take care of them. Abide believes that children grow best in families, and so they fight to keep families like Salima's together, even through the toughest times.
When pregnant Salima was taken to the hospital to give birth to her new son, Daniel, she needed a C-section. This left her daughter, Jaina, alone with no one to care for her, so Abide sprang into action. Because Salima had been recently abandoned by her husband, once her baby was born, she had no place to stay, no income, and the entire family needed medical attention.
Abide immediately put Salima's family into emergency housing, provided medical care, and gave them food. Over the next months, Salima received business training and was empowered to face life on her own.
Today, Salima has her own house, for which Abide paid the first three months of rent. She runs a snack and grocery business, and she earns enough income to support her family. The children are healthy, thriving, and no longer alone thanks to Abide Family Center, Operation Blessing, and our generous supporters who are continually making a difference for families in Africa and around the globe!
HOW YOU CAN HELP

Your support is critical in helping families fight poverty.
Click here to make an online donation today
and let your gift make a significant impact in the lives of those who urgently need it.

Print Friendly