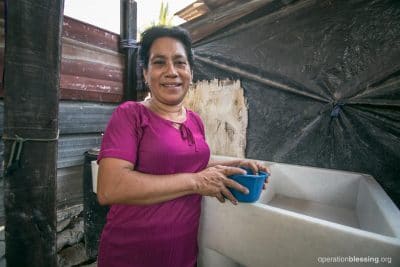 Protecting Her Family from Zika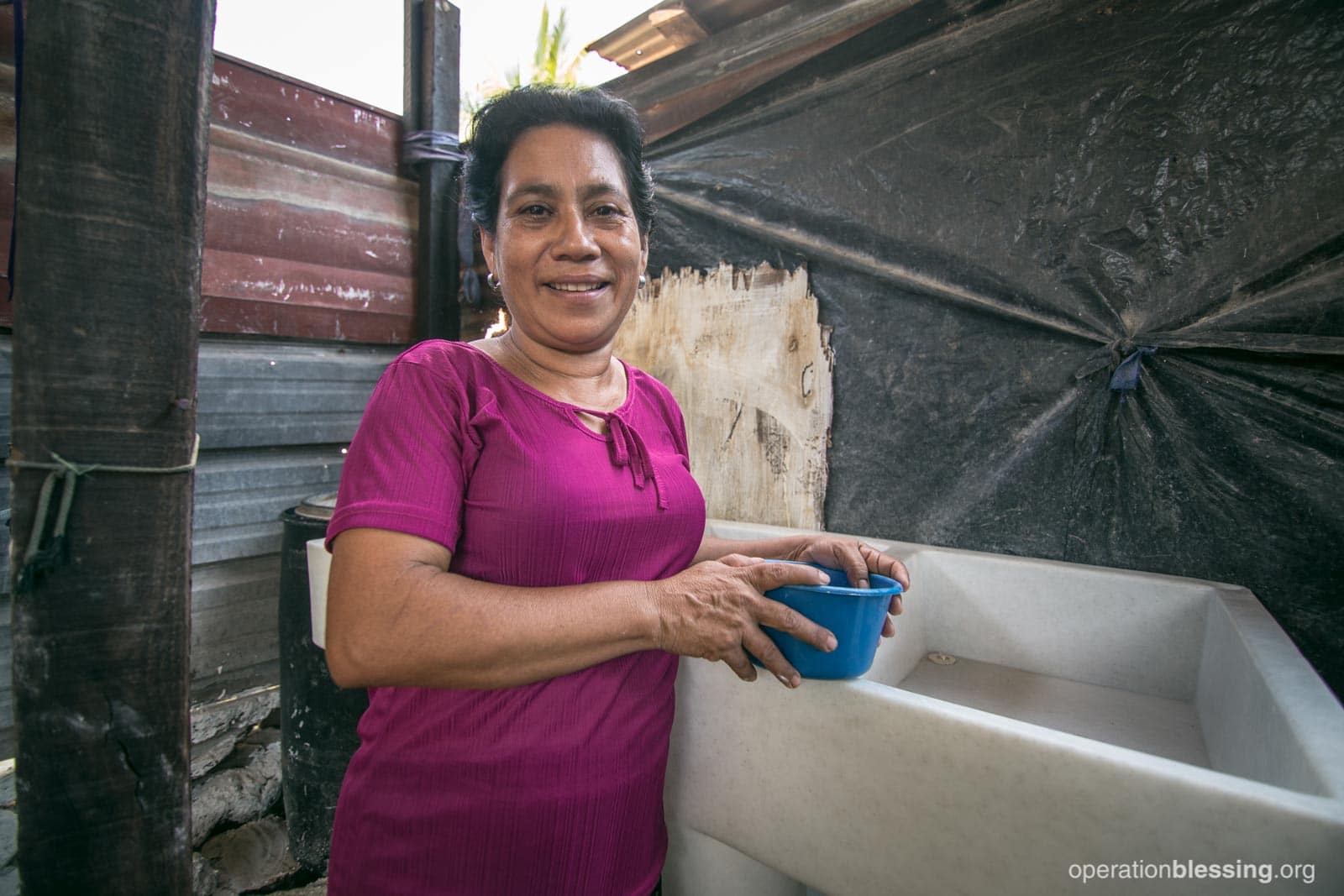 HONDURAS – As a single mother of three, Mercedes' life has not been easy in her Honduran community of Monte Verde. She works hard in the kitchen of a cafeteria, but is only able to provide for her children's basic food and educational needs. Because she believes that education is the most important investment she can make into their futures, improving her home is a luxury that has not been an option for Mercedes. Therefore, she washed the family's clothes in an old stone basin—a breeding ground for mosquitoes that carry diseases like Zika, dengue and chikungunya. To make matters worse, her community only receives water once every ten days, and the residents must store the water in containers where it quickly becomes a stagnant breeding ground for mosquitoes as well.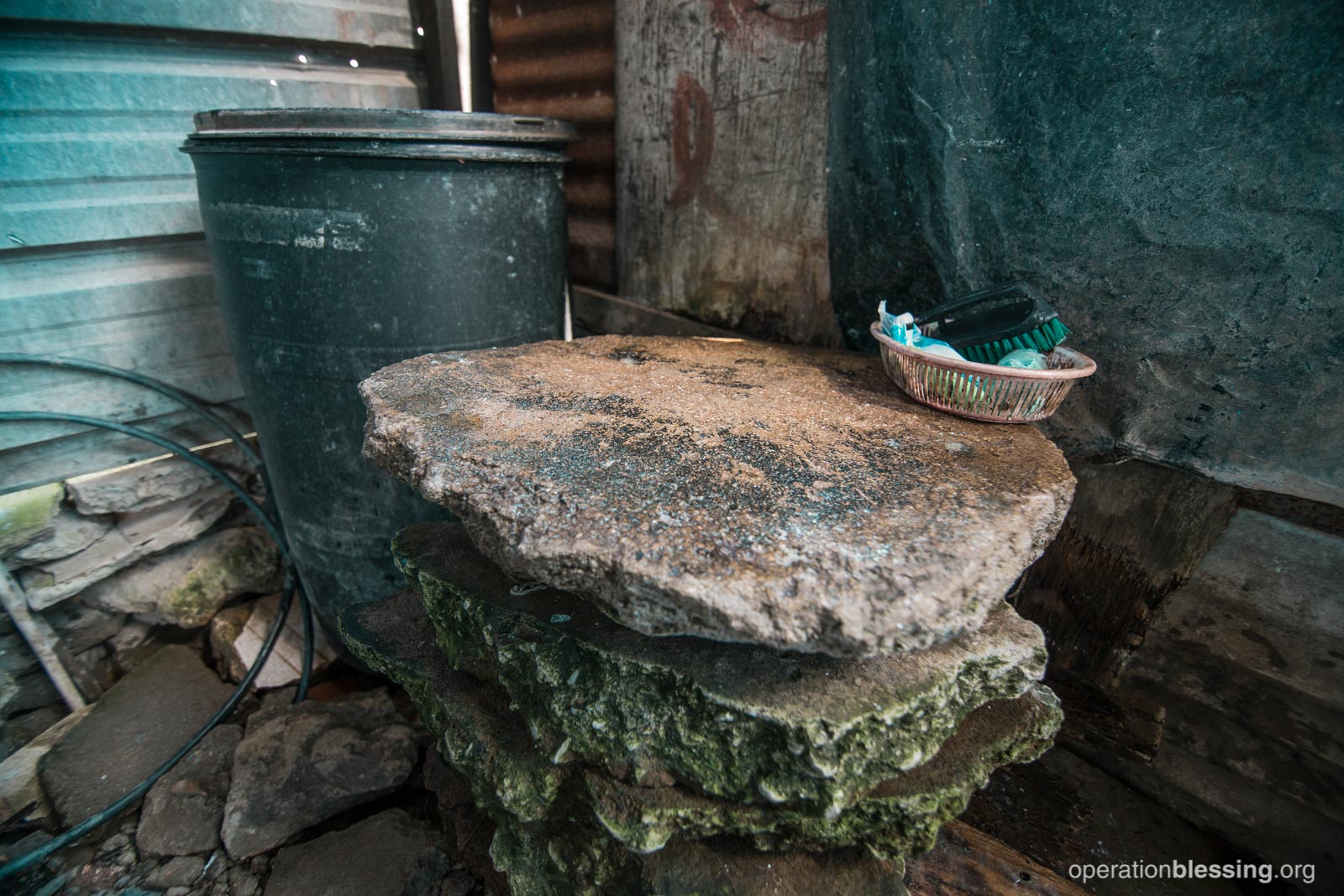 Fortunately, Operation Blessing has been running a pilot program in Monte Verde to reduce the number of disease carrying mosquitoes. They identified Mercedes' home as being vulnerable to mosquito and larvae reproduction, and they decided to step in and do something about it for the good of her family and the whole community.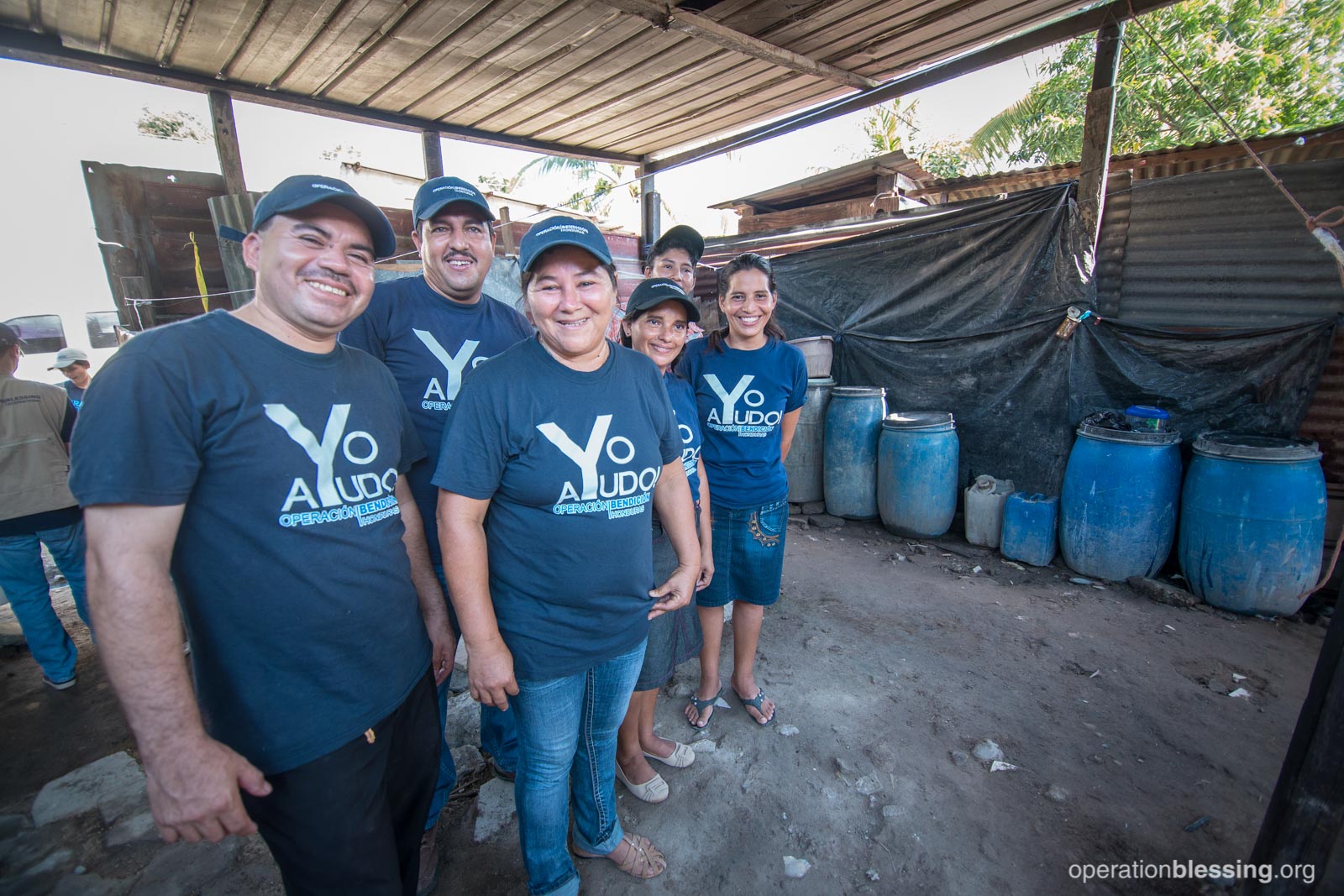 By providing water containers that are larger, safer and easier to clean, as well as providing a brand new pila (wash basin) for Mercedes, the OBI staff made a way for her to better protect her family and community from Zika and other viruses. "Never in my life had I received a gift like this. When people came in from OB, it felt like angels came to my house," she said. The new pila will make life much easier for Mercedes, and OBI also trained her in safe practices for preventing mosquito reproduction. "I am very grateful for what they have done for me and my community. People today are more aware of taking care of our environment and feel that God sent them to help us."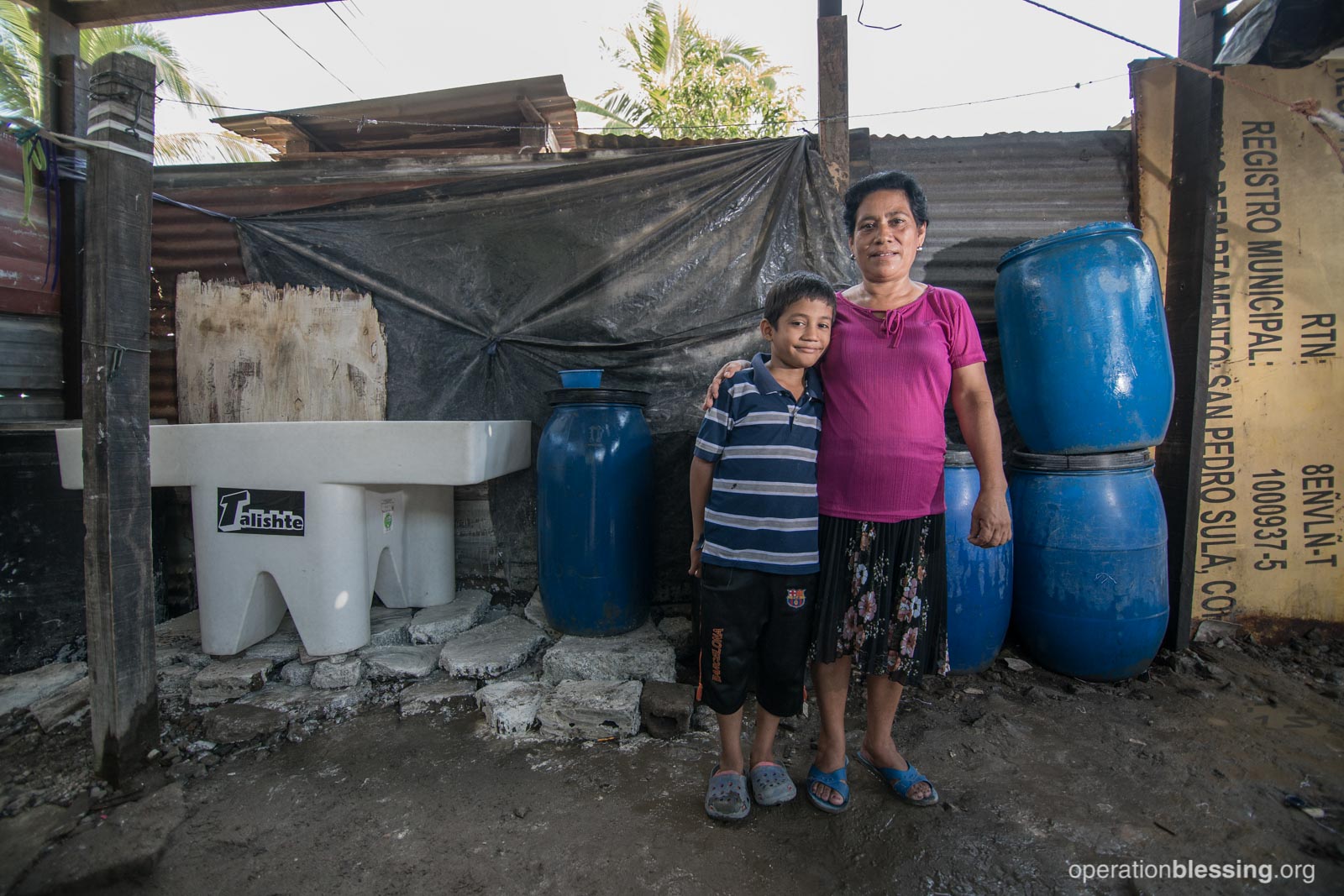 HOW YOU CAN HELP

Your support is critical to providing relief for the hungry, water for the thirsty, medical care for the sick, disaster relief for those in crisis, and so much more.
Click here to make an online donation today
and let your gift make a significant impact in the lives of those who urgently need it.

Print Friendly